Photo by JT Rhoades
Yesterday morning I woke up with a bang after not one, not two, but three cans and bottles fell and landed on a sleeping Riley Hawk's face, being probably the worst wake up call of the tour – for Riley, obviously. I was perfectly fine as I watched it happen from afar.
Waking up, I was pretty bummed out as this was the end of the tour for me and I knew I'd be shortly on my way back to London and reality, while the guys set off to France for an early night before Motorculto festival later today. Luckily, they had a last minute change of heart and decided to head back to London with me for record shopping and a night of fun in the big smoke. After all, this was also the day of releasing 'New Beginning', the first single of their upcoming album, 'New Beginnings', and if that isn't reason enough to celebrate, then what is?
We arrived at mine in London where they had a play at my shitty guitars that finally got their chance to shine, before heading towards the tube – or 'the underground' as those Americans call it. There were a few technical complications as I tried to maneuver them through the process of buying their first ever Oyster cards followed by certain band members who shall not be named (Paul) getting caught in the barriers while trying to exit the station, which resulted him calling out my name in panic like a damsel in distress (Sorry Paul.) Despite all odds, we made it to Rough Trade.
After 25 minutes of intense browsing and record shopping, we headed towards Camden and one of my favourite bars and venues, The Black Heart where beers were drank, fun was had, and Holy Diver was played. We left The Black Heart for a to check out a funk playing brass band at The Blues Kitchen, only to get rejected at the door as the youthful looking papa Paul didn't have ID, and the journey continued to The Dev where more beer was consumed, enough for the majority of us to decide that dancing would be a great idea. There are a few videos on my phone I'm keeping for a rainy day when Radio Moscow's taken over the world, and I can make millions on footage of Parker doing the worm. He didn't actually, but damn do I wish he did.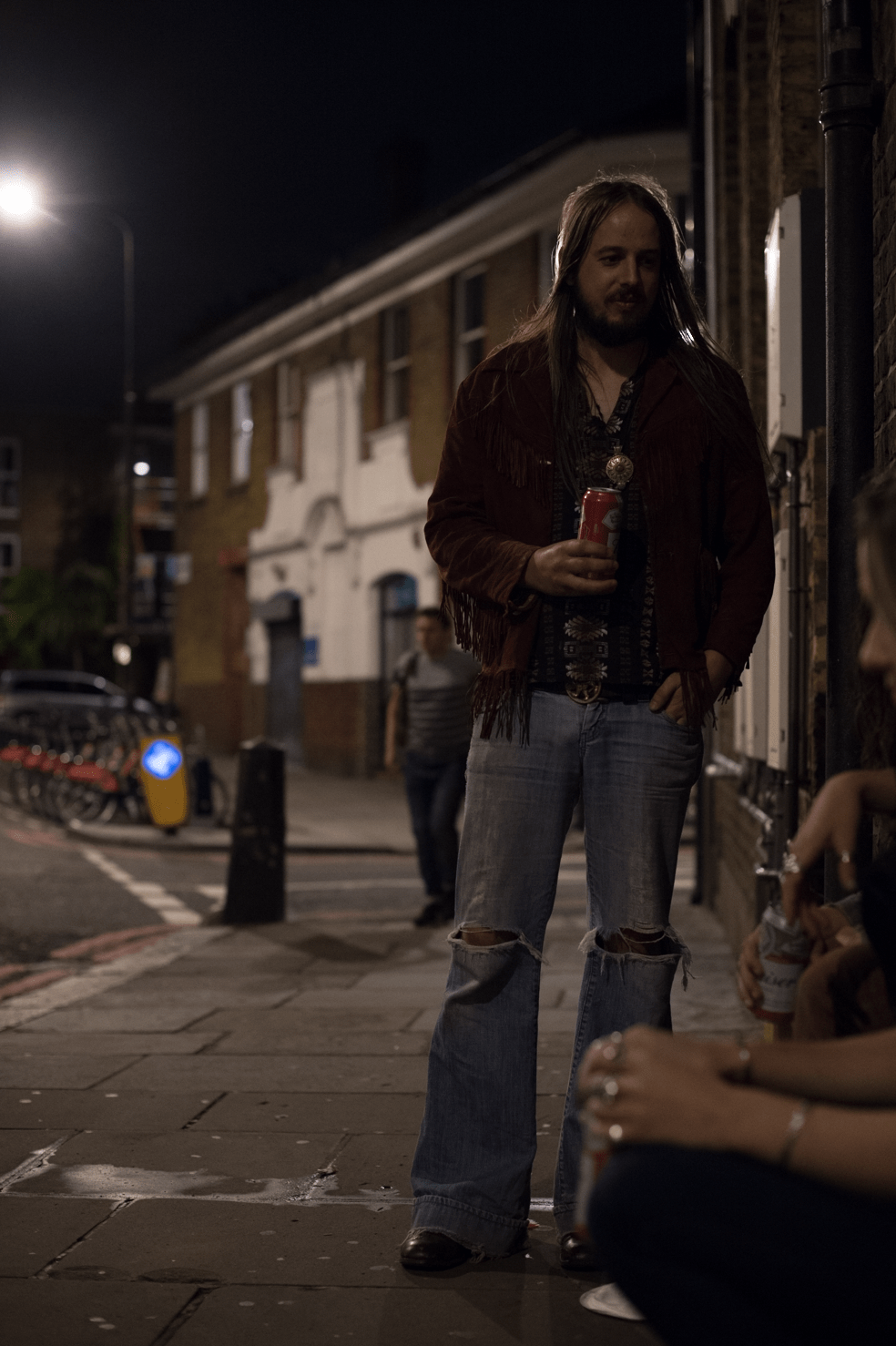 Parker by JT Rhoades
Closing time was a reality, and it was time to head back to mine where tour manager Karl was waiting to take them to France, leaving me to wallow in post tour blues on my own.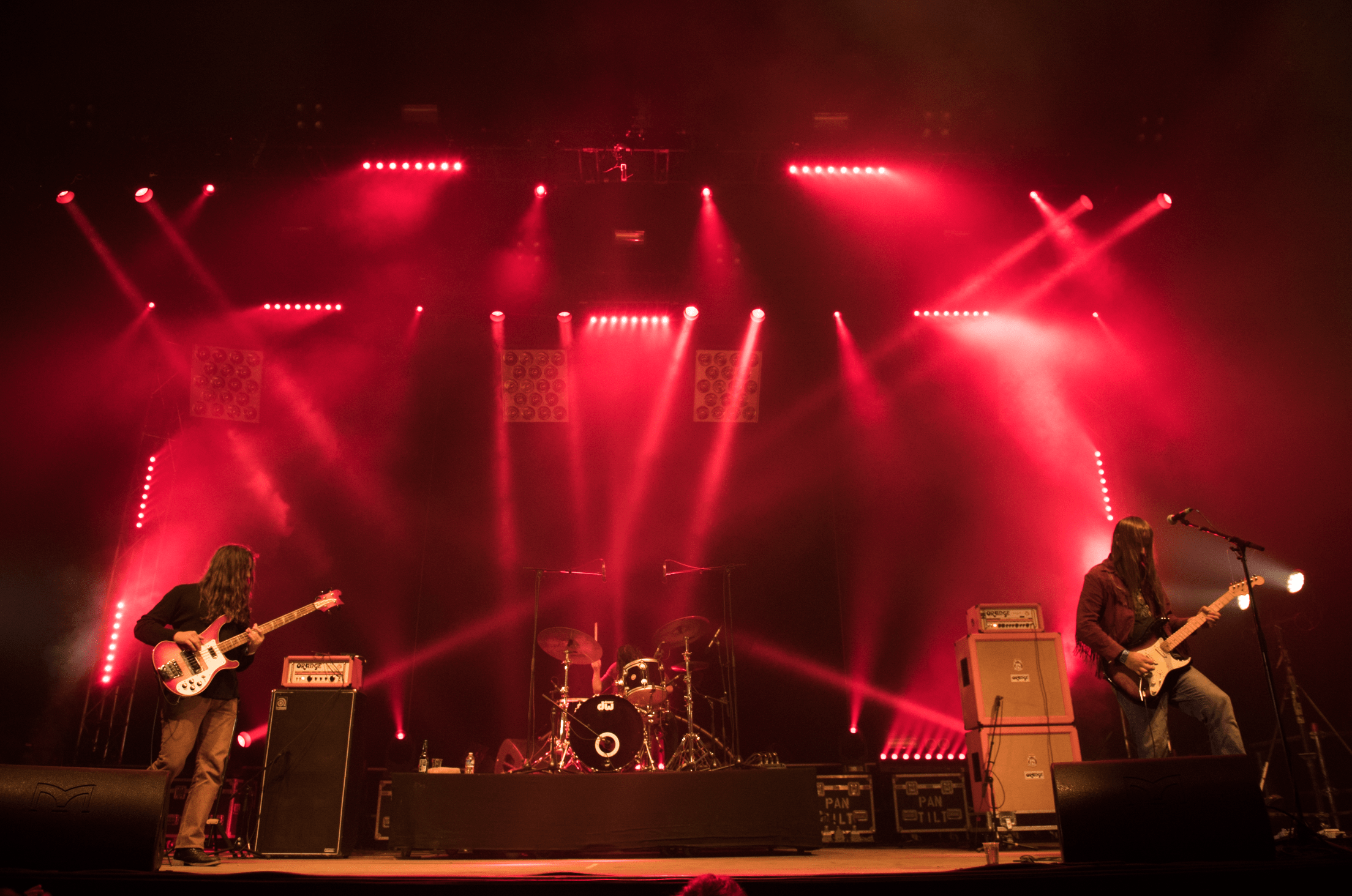 Photo by JT Rhoades
Anthony, Parker and Paul, thanks a million for letting me tag along and giving me an insight of life on the road – I had a blast! See ya'll at Desertfest Antwerp in October!
https://orangeamps.com/wp-content/uploads/2017/08/Screen-Shot-2017-08-20-at-12.49.41-PM.png
1476
2212
Ella Stormark
https://orangeamps.com/wp-content/uploads/2018/04/Orange-Pics-logo-307px-279x103.png
Ella Stormark
2017-08-19 17:55:02
2020-01-12 09:53:17
Tour Diary: Radio Moscow – Day 5