As 2018 is coming to an end I think we're all reflecting on the year just gone, whether it's good or bad. For me, 2018's been great. I've achieved some goals I'm super stoked about, like my first ever on camera interview with Matt Pike which went surprisingly okay despite the week prior spent sleepless knowing I'd be ON camera for once, and not just behind it. I also got to interview Glenn Hughes which was pretty unreal, having been raised on Deep Purple as a kid. I've also seen some incredible bands and artists I've been dreaming of for years, some which left me crying to the point of dehydration, although this could also have to do with the fact that it was 34 degrees outside… Without further ado, my top picks of 2018.
Motorpsycho, Roadburn Festival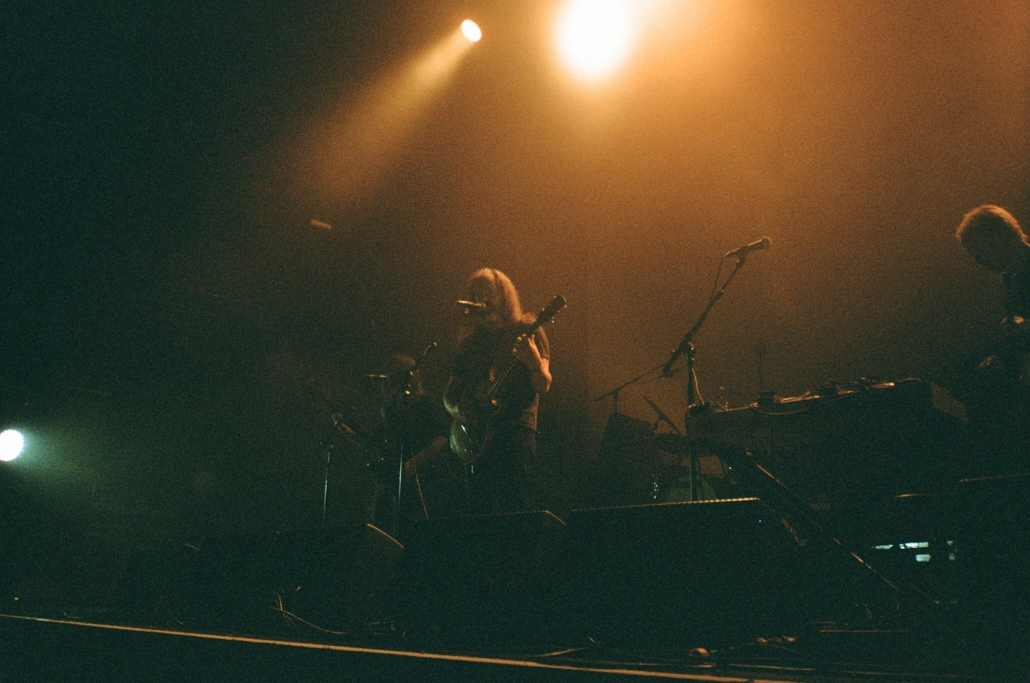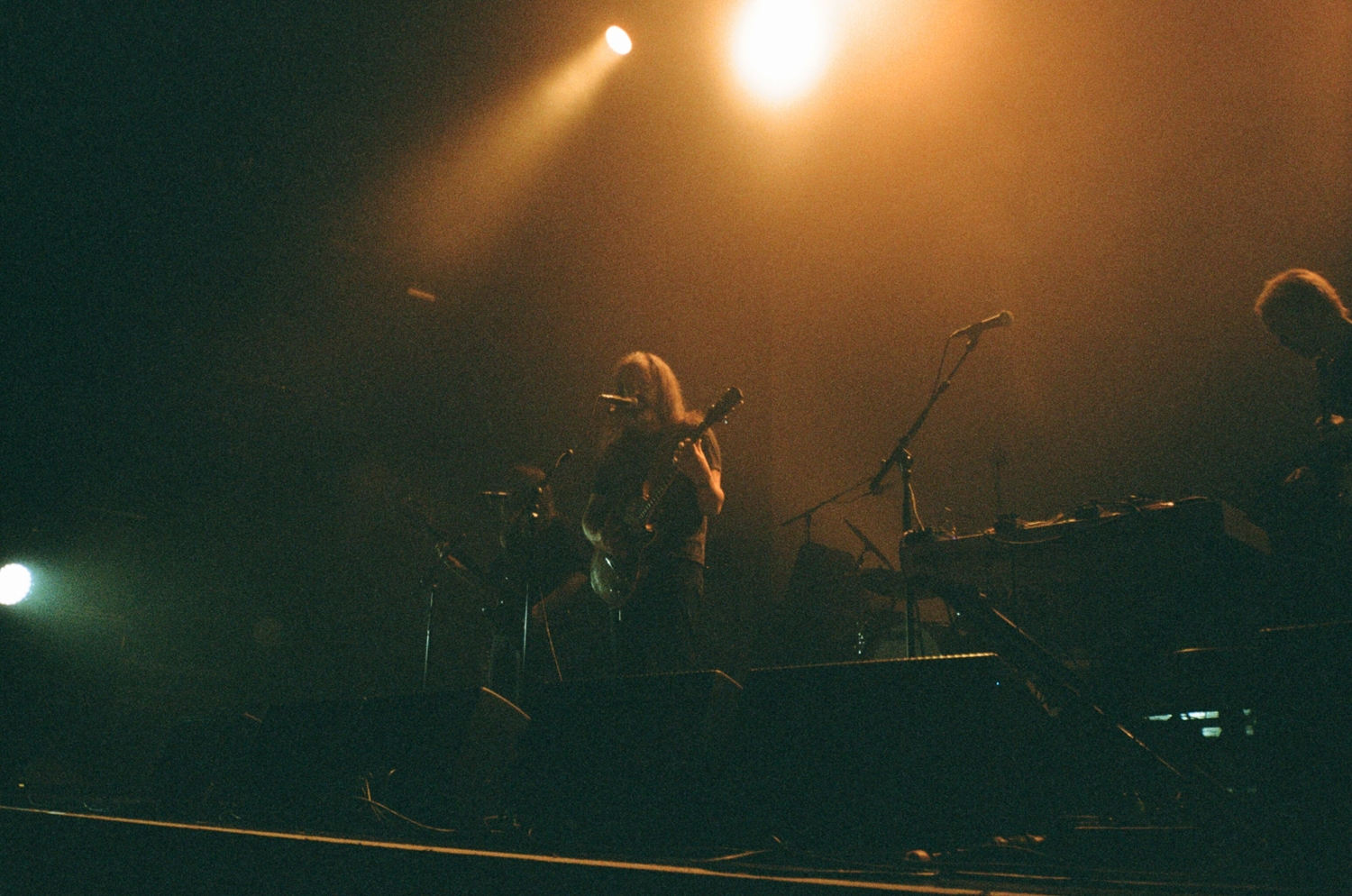 When I think of my musical highlights from this year, Motorpsycho's always the band that first pops to mind. The only band granted a full two hours at the festival, famously known for their intense psychedelic build ups that keeps building and building and never releasing, until you literally can't take it anymore. Their performance was nothing but spectacular and mesmerising, and just a pure masterpiece of performance and perfection beginning to end. My dear fellow Norwegian vikings, even eight months down the line I'm stunned their performance.
Hawkwind, Desertfest London & Hawkwind with Arthur Brown and a Symphony orchestra, London Palladium
I never ever in a million years thought I'd get to see Hawkwind at the Roundhouse, but I did. Having spent the entire Desertfest weekend carrying around our precious Orange camera which probably could cover my rent for several months – hence guarding it with my life, I finally got to clock out and hand over the precious belongings just in time for Hawkwind's set at the legendary Roundhouse – time to party. I'll admit I was somewhat apprehensive seeing young guys Haz Wheaton on bass, purely because he had long hair and played a Rick, and had some similarities with a young Lemmy – did this guy get the job because of his Lemmy look? It didn't take long before I realised how much of a dick I was for even thinking that, as Haz literally stole the show, alongside the female dancer dressed as a cat, obviously. Hawkwind did certainly take me on a journey through to different dimensions, just as I hoped they would having listened to Space Rituals religiously. I left the venue buzzing with excitement, if Hawkwind could be this rad in 2018,  I can't even imagine seeing them in they 70s heyday, with naked Stacia on stage and everyone off their shit on acid – a feast for all senses I imagine.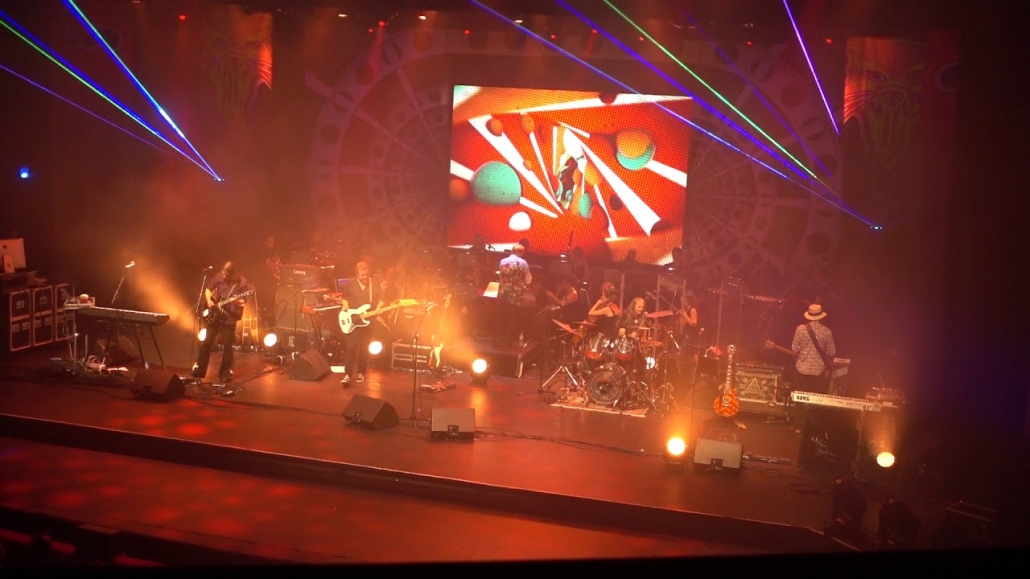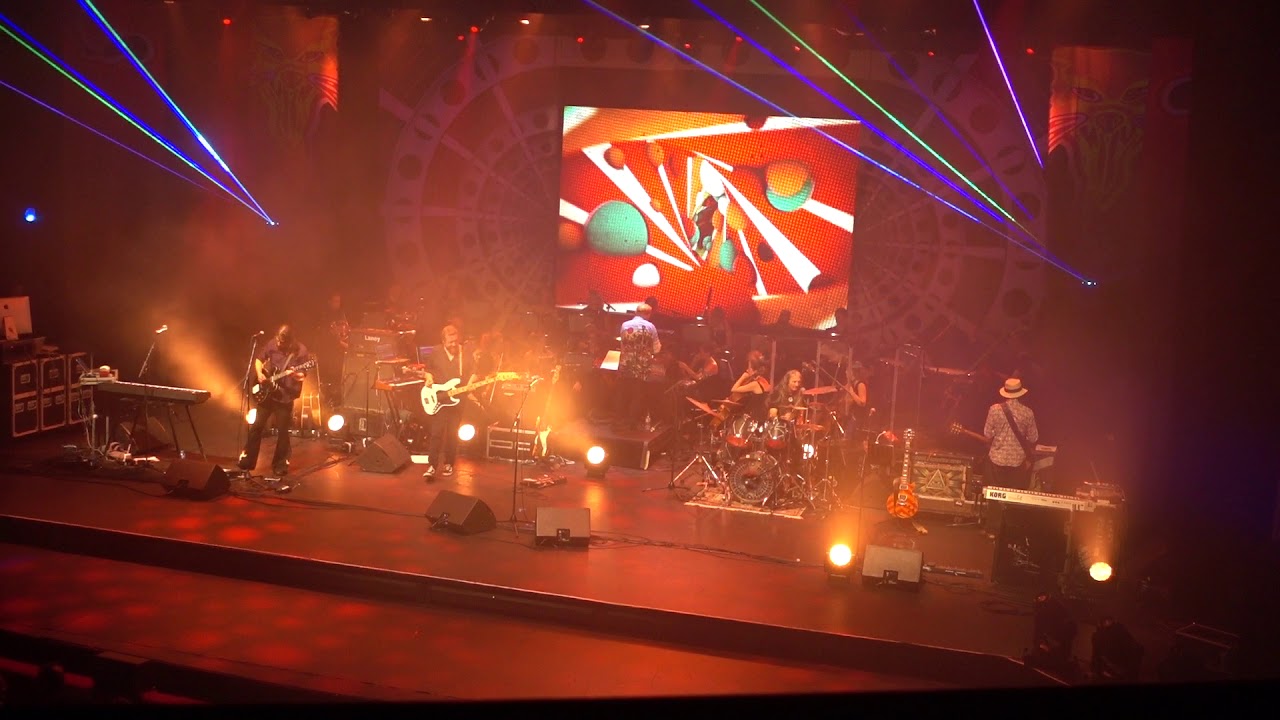 I'm pretty used to dingy basement venues and sticky floors, so when my boyfriend surprised me with front row tickets to see Hawkwind at the Palladium with a symphony orchestra and Arthur Brown on vocals, my jaw nearly dropped to the floor – they sell champagne popsicles! I've come a long way from lukewarm lager… Anyway, Hawkwind, round two (This time without Haz who's ventured onto Electric Wizard) – I'm not quite sure how to describe it, as weird and cosmic as the above, but with A SYMPHONY ORCHESTRA AND ARTHUR BROWN DANCING AND GUESTING ON VOCALS! It was spectacular, unlike anything I've ever seen before – the orchestra adding a whole new world of layers to something that's already so unique made this evening pretty amazing, even more so with a grateful Dave Brock telling the story about how he once as a young kid was busking outside the Palladium, and got fined for doing so – little did he know that years down the line he'd be inside playing with an orchestra.
Roger Waters, British Summertime Hyde Park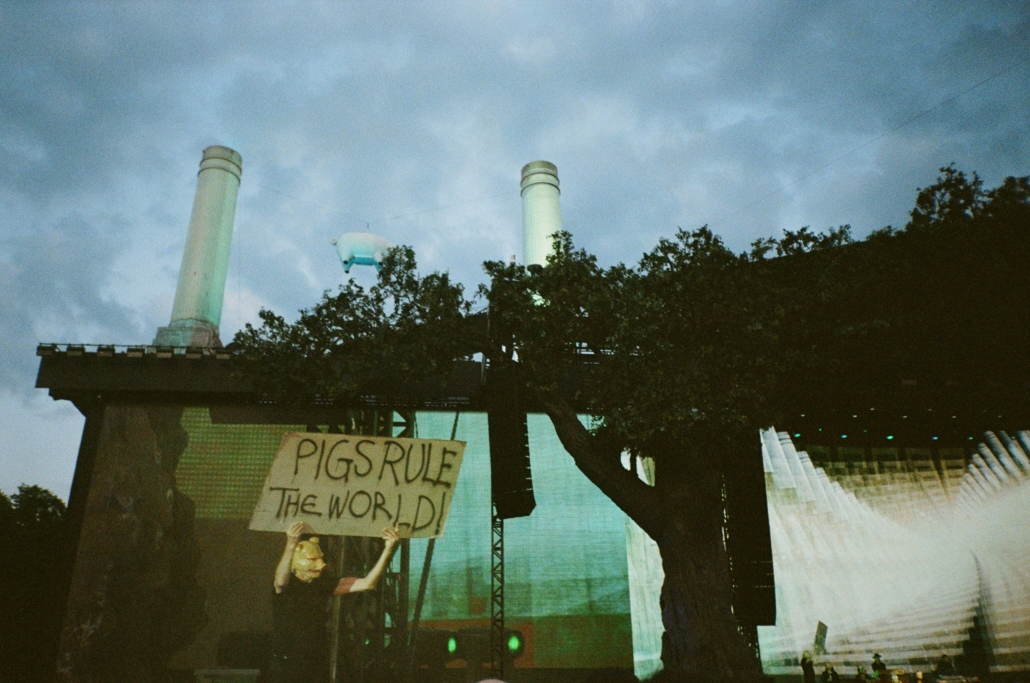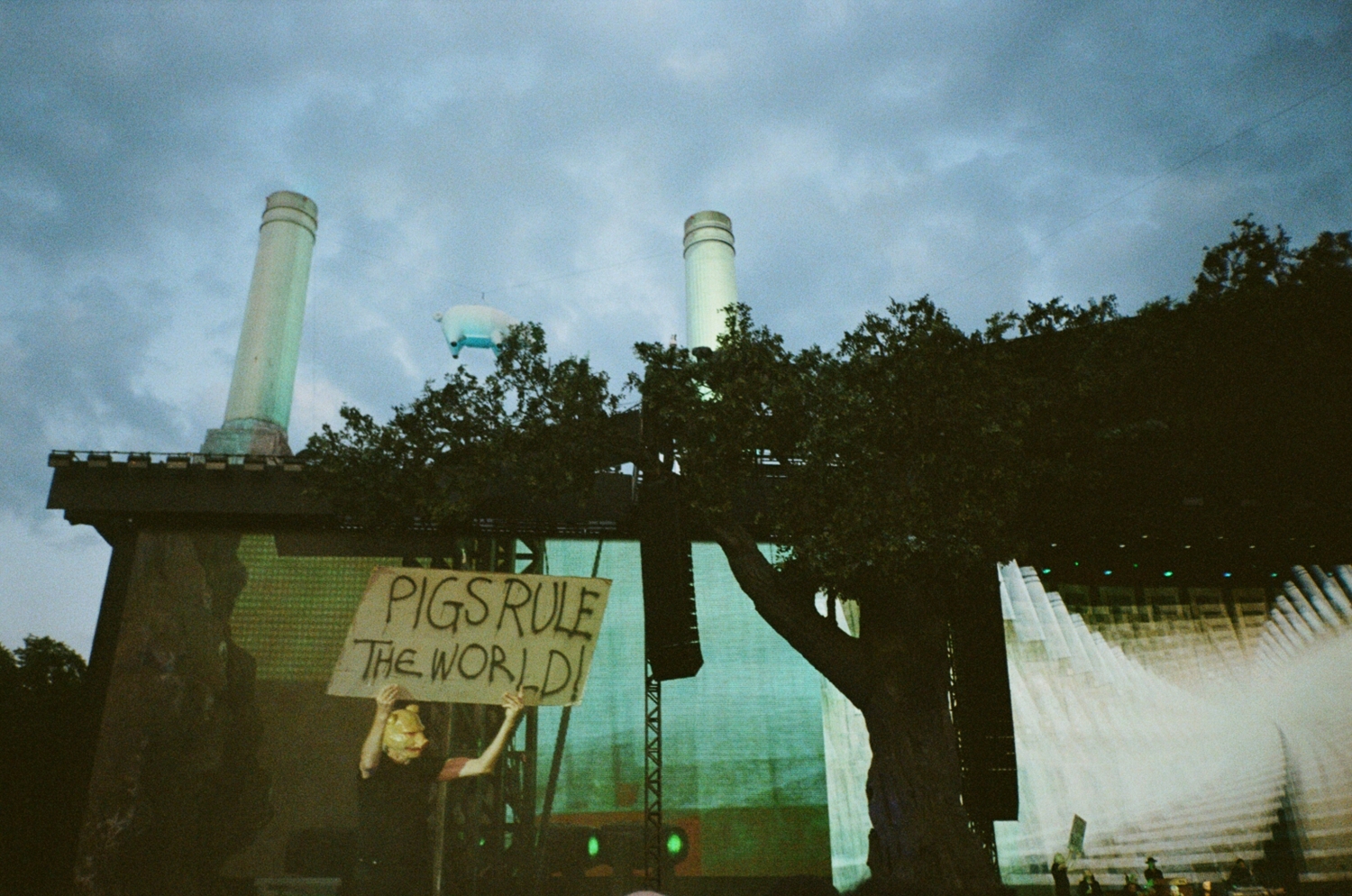 I was 13 when my dad got me Pink Floyd's "Wish You Were Here" for Christmas with a note saying it was time I got my shit together and started listening to some proper music. Around this time, I also saw Roger Water's "In The Flesh" DVD for the first time, and this was so different to everything I knew from before, it was music with a message, composed in such strange and spectacular ways. From that point, I started digging deeper into the Pink Floyd catalogue, and started dreaming of seeing Roger Waters play. When he was announced to play Hyde Park this summer, it didn't take long before I got tickets and started to counting down the days, to what also happened to be one of the hottest days of summer. When Roger Waters took to the stage I was nothing but an emotional mess, with 15 years of anticipation and excitement finally getting to flourish. They opened up with "Speak to Me", and I burst out crying, crying to the point of nearly having to hold my breath so I wouldn't start sobbing. Following that, was "Breathe", "One of these Days", "Time", "Great Gig in the Sky" and a bunch of other songs from Pink Floyd's peak as well as Waters's solo albums – I did not stop for a second. I cried constantly for an hour until they stopped and took a break before the second act. As it began, I was at it again. Hearing all these songs written all those years ago with such important messages relevant today was the most powerful musical experience I've ever had. I felt drained at the end of it, the sweet release of finally having seen one of my heroes, and overwhelmed by the feelings released while doing so.
George Clinton's Parliament & Funkadelic, The Roundhouse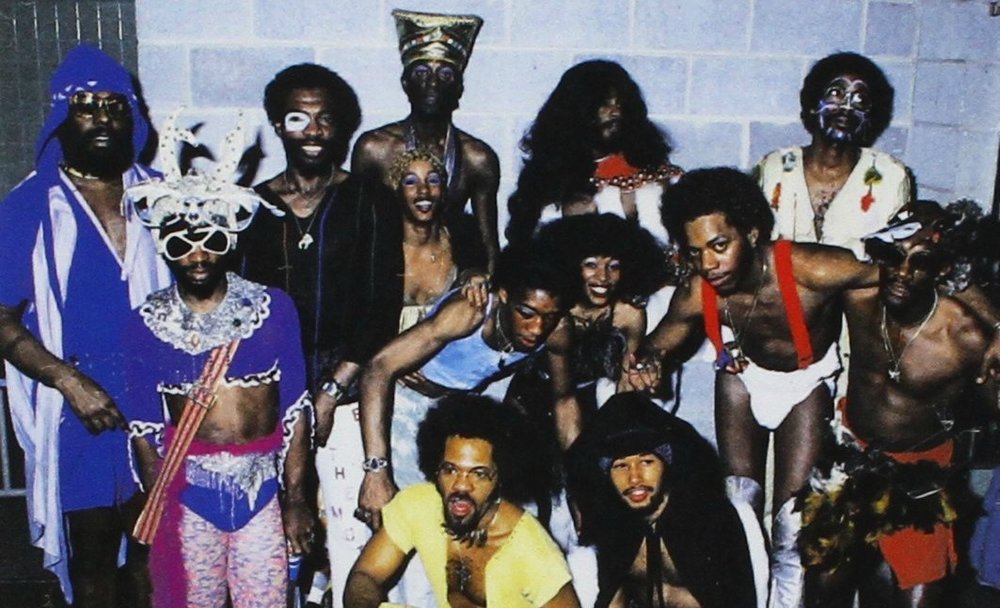 The above is the most I've opened up emotionally in about 28 years, so let's dive right back into this with George Clinton's Parliament & Funkadelic, one of the craziest, most fun gigs I've ever been to. I'm a sucker for old Funkadelic and the Eddie Hazel and Bootsy Collins era and was quite curious to see the band without them – modern Parliament and Funkadelic with a bunch of unfamiliar faces, and ya know what? It was incredible. A mix of soul, funk and even modern heavy hip hop, it felt like going to a party at George Clinton's house, with him being some sort of jazzy-outfit funk king thriving on his throne, making sure every single person there were dancing. But then again, if someone were to make British people get loose, who else could take such a task upon himself than mister Clinton? "Free your mind, and your ass will follow", a wise man once said, and I'm glad to see the message gets through, even in times like these when things are falling to shits – we could all do with some more funk in our lives.
Fantastic Negrito, Dingwalls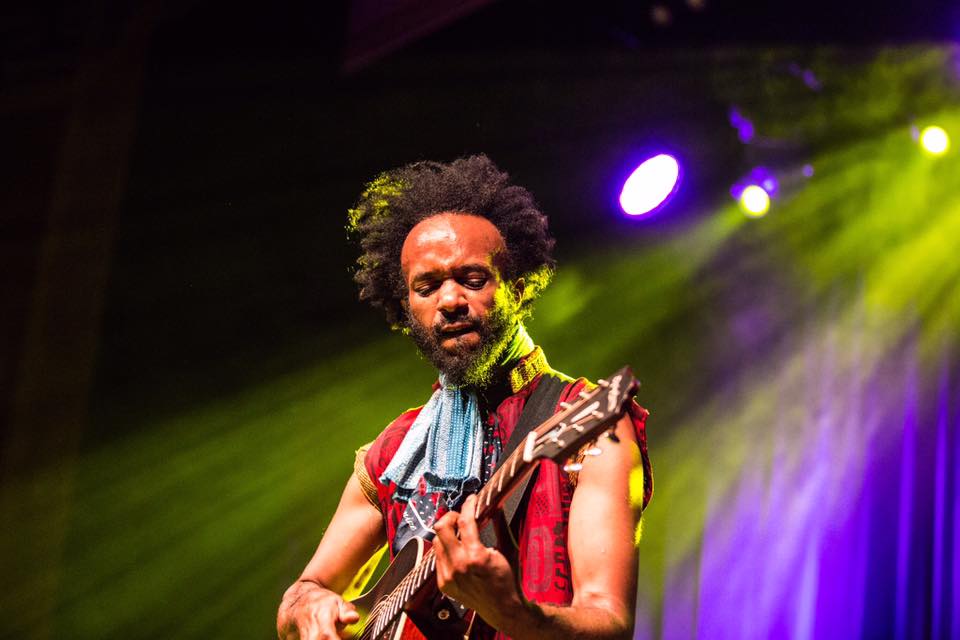 Fantastic Negrito kind of seemed to appear out of nowhere, releasing the spectacular "The Last Days of Oakland" in 2017, and swiftly following up with "Please Don't be Dead" in 2018. However, he's got quite an interesting and inspiring background, being one of fifteen siblings with a strict Muslim father and selling drugs and carrying guns at a young age, to teaching himself how to play music after hearing that's what Prince did. He got a record deal in the 90s, but got dropped after nearly a fatal injury that left him in a coma for nearly two weeks. Years later, shortly before he passed, Chris Cornell took him under his wing and he was back with a bang – and now to the performance. Fantastic Negrito is a storyteller like no one I have ever seen, preaching and howling while struttin' and dancing, teaching peace and love to the grooviest funk beats – I never saw James Brown, but from what I've heard I feel confident saying Fantastic Negrito could have given him a run for his money – King Charisma, to say the least.
https://orangeamps.com/wp-content/uploads/2018/12/01390024-copy.jpg
1988
3000
Ella Stormark
https://orangeamps.com/wp-content/uploads/2018/04/Orange-Pics-logo-307px-279x103.png
Ella Stormark
2018-12-29 11:53:49
2018-12-29 11:53:56
Content Creation & Artist Relations Ella Stormark's 2018 Top Picks