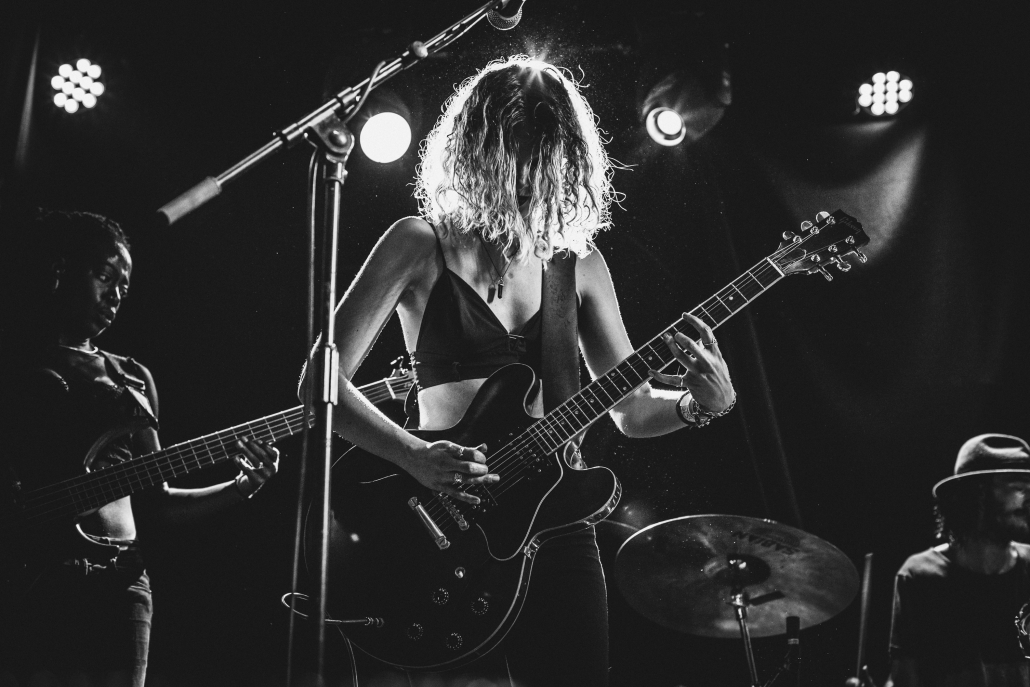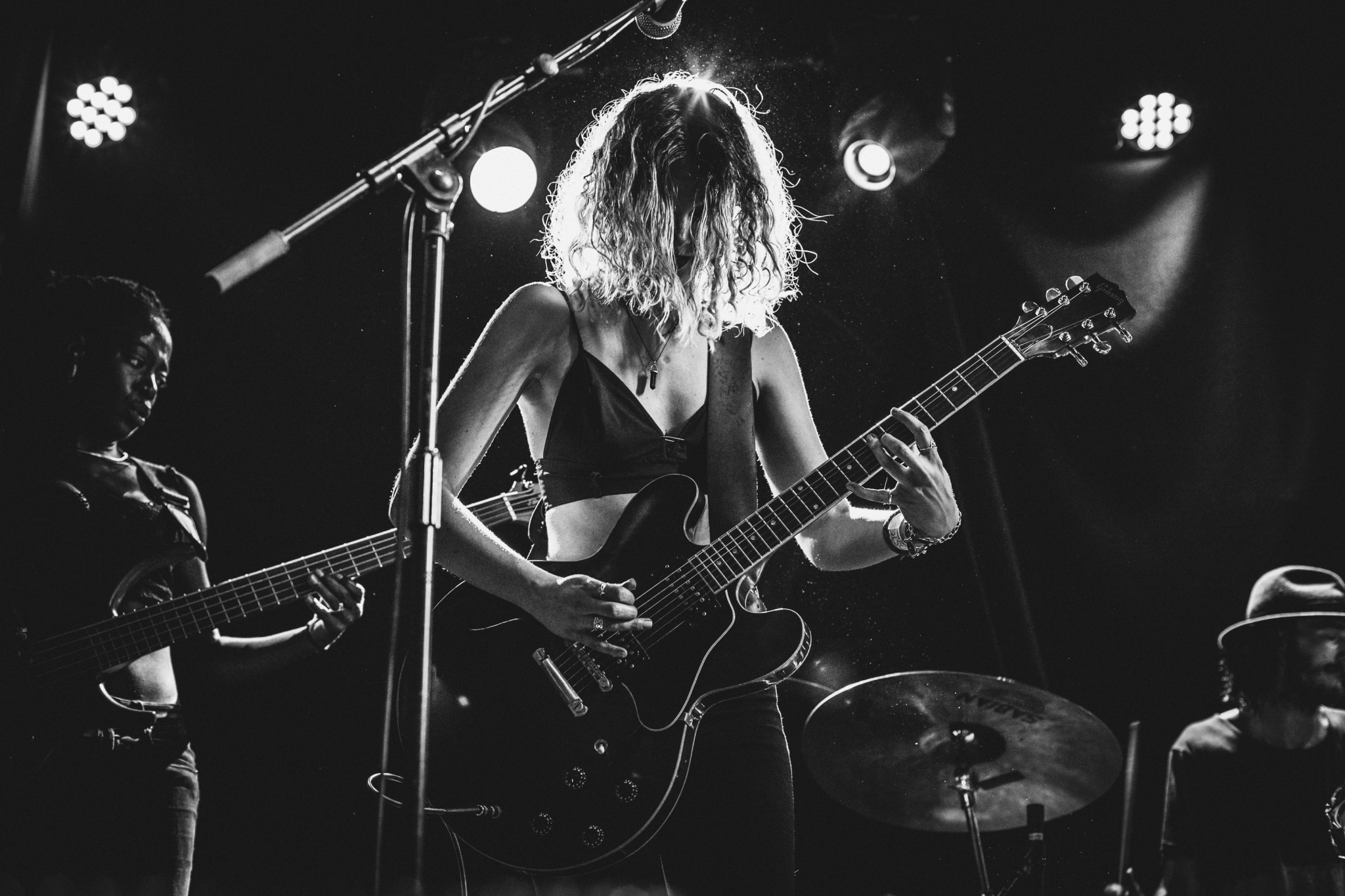 It's great having you join the Orange family! Can we get a bit of background on you please?
Izzy: I'm Izzy, Sweden born, London based guitarist. I come from a musical family so playing an instrument was always a given. I first got in to playing guitar by circumstance, it was my best friends preference and we just did everything together, needless to say I clearly got hooked. My first choice at the time probably would've been the piano or the flute, that's what 10 year old me rated cool! Later on I got in to grunge and metal and I got desperate to play the electric guitar. Music, playing and writing has been my life ever since.
You're the guitarist in Kings Daughters, how did you all come together?
Izzy: We've known each other for years and played music together in different constellations but we only formed Kings Daughters sometime early spring last year so it's still very fresh! I would describe us as a weird mix of geeks and rebels that blend flamboyant pop with gritty rock. Though our first single is a pure feel good track.
You just released the video for your single 'Get up' today, which was produced by none other than Brian May! How did that come about?
Izzy: It was as dream we certainly had to pinch ourselves the first time we joined him in the studio. The day he put down his guitars on the single was probably the most special, just being in the same room when he started warming up gave me chills, it was pure magic. I thought to myself: wow I am in the presence of a legend. I truly feel so lucky!
You've been playing our TremLord 30 for our little while now, how have you been getting on with it?
Izzy: It's been fantastic exploring the Tremlord. Both the tremolo and reverb has such a beautiful vintage sound to it and I love how nicely it breaks up when you crank it. Not to mention the bedroom setting is just lush for me as I live in a block of flats. My neighbours thank you!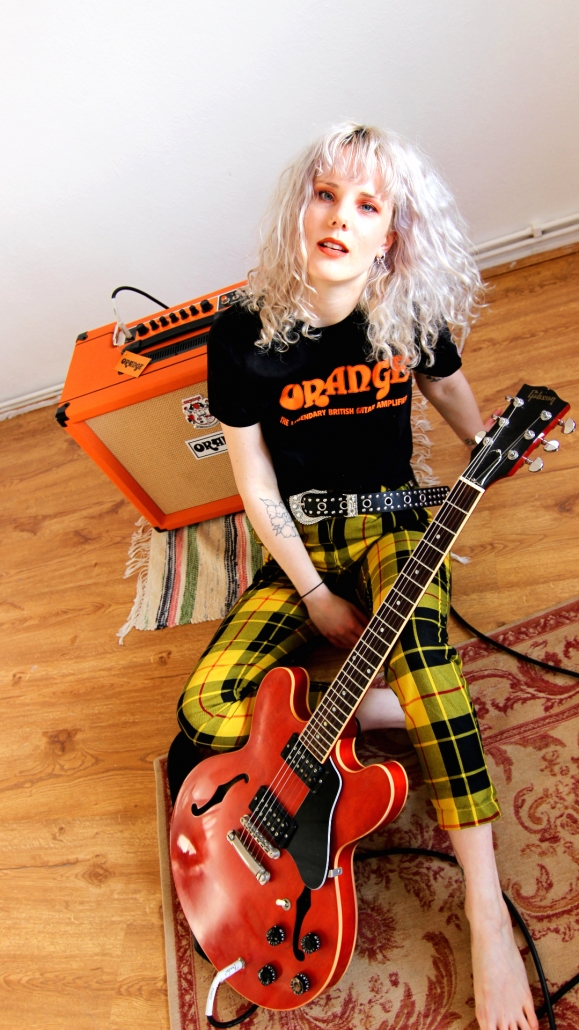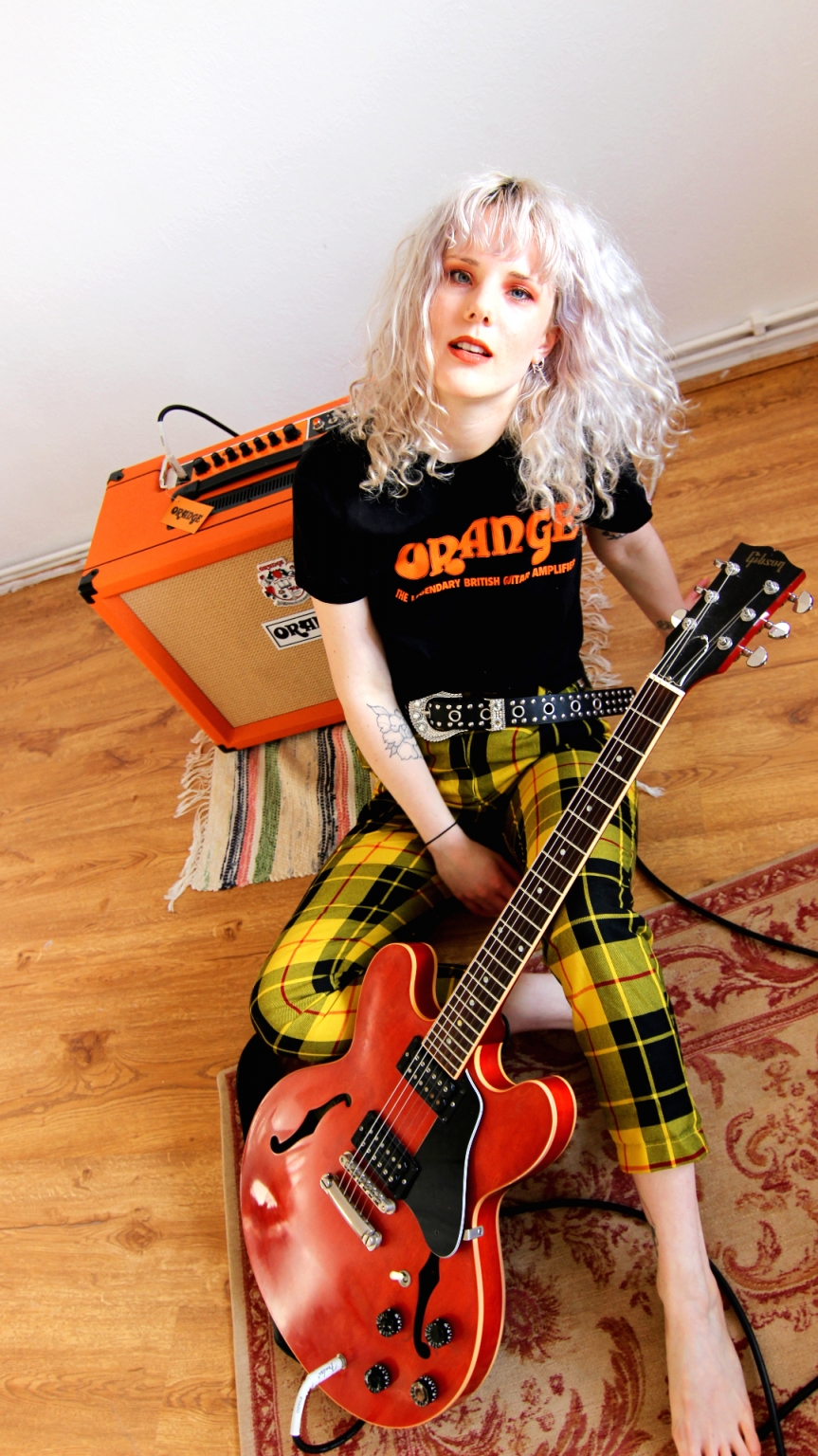 What are you three currently working on / towards / what's the plan for when this madness ends?
Izzy: We are just dying to get out and play, tour, even just meeting up for a rehearsal would be bliss at this point! We are also working on our next single, doing the final bits of production and then sorting out all the details. So we're excited for the release of that too.
https://orangeamps.com/wp-content/uploads/2020/04/[email protected]
1707
2560
Ella Stormark
https://orangeamps.com/wp-content/uploads/2018/04/Orange-Pics-logo-307px-279x103.png
Ella Stormark
2020-04-15 10:00:12
2020-04-16 09:13:53
Interview: Kings Daughters guitarist Izzy