Can you tell us a bit about yourself and your band Fizzy Blood? Have you been a member since day one?
I'm Ciaran Scanlon and I'm the bass player in a rock band called Fizzy Blood. I joined Fizzy Blood back in 2015 a few months after they had come out of the studio recording 'Feast'. Our drummer Jake and I had been playing in bands together for years, and at the time we were both living together in Leeds, studying at the Leeds College of Music. When Fizzy needed a bassist, I joined them for a few rehearsals and we've been playing together ever since. As well as 'Feast', we've also released 'Summer of Luv', plus we've just come out of the studio recording our 3rd EP, which we did with the wonderful Alex Newport. This will be released in the next few months so keep an eye out!
You've got some impressive shows behind you with your three years in the band, what would you say has been the highlight for you?
For me, it has to be playing overseas. We performed over in South Korea for 'Zandari Fest' and Austin Texas for 'SXSW', which were both pretty surreal experiences. In the UK, this headline tour we've just done is definitely a highlight as well. The gigs we played in Leeds, London and Birmingham were really exceptional and the crowds were so energetic and responsive. It was a really unique moment for the band.
How old were you when you got into playing, and what led you towards playing the bass?
I have been playing bass since I was about fourteen years old, so for about eight years now. I first started when I was in secondary school when a few friends of mine were learning instruments. I used to turn up to the practice room, hang out, and try to get involved any way I could, and with bass being the one instrument none of my friends played I thought 'why not give that a go?!'. Later I got a bass for Christmas, and the rest is, as you say, history. My dad was really into the bass as well, just as much as I was, so he got me lessons to help develop my learning of the instrument. A few years later I decided to pursue it further and study music at university, which is where I eventually ended up joining the band.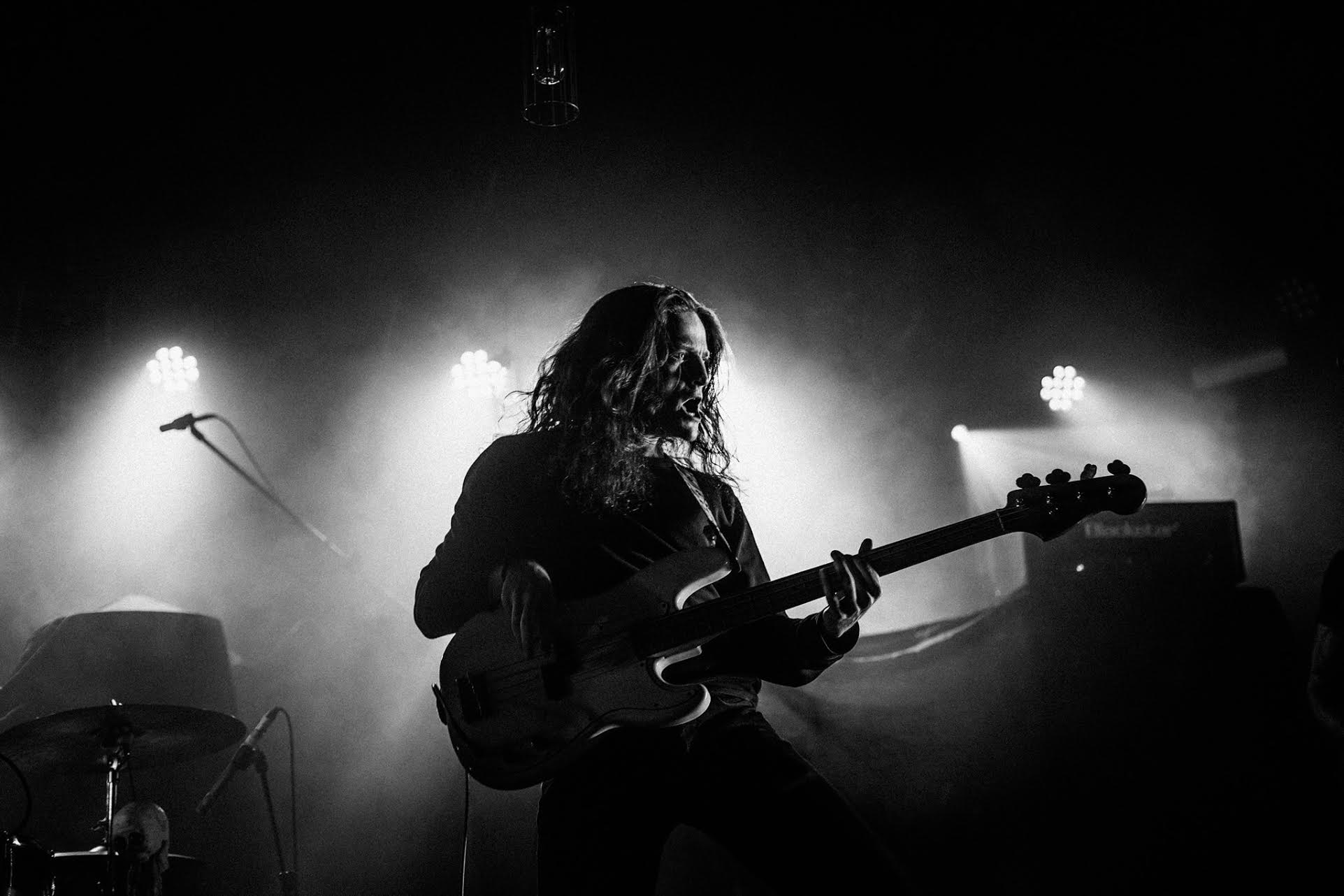 What kind of music did you listen to yourself growing up?
Growing up in an Irish household in Birmingham, I was exposed to lots of talented Irish music and musicians. My parents were very much into the Manchester music scene, so bands like The Smith, Oasis, Joy Division and The Stone Roses were always played on repeat.
Can you give us a lowdown on your history and experience with Orange?
When I first started playing I had an Orange combo practice amp, which was one of the first pieces of equipment I ever owned. The Orange amps I have used over the years range from everything from practice combo amps to a Terror Bass and an AD200. I've always been a fan of Orange, especially with Fleetwood Mac's John McVie being a part of the Orange family and roster. From the moment I first played Orange I've been sticking to them due to their top quality sound and pristine production, and I've been really lucky to use Orange amps across a wide range of tours in the UK with Fizzy Blood.
So you've played the Terror bass and you've given the AD200 a go, what's your current set up for this most recent UK tour?
For this as well as the last few Fizzy Blood tours I've been using the Orange 4 Stroke 500, it's got everything I want and I've had such a great time playing it. I dont rely on too many pedals either, and my small pedal board consists of a tuner running to a Sansamp into a pedal called a 'Steel Leather', which is essentially a treble boost that emulates a pick sound as I play with my fingers. It's been nice using the 4 Stroke as I normally use my Sansamp to control my tone, as the 4 Stroke has allowed me so much more creative freedom.
If you could go back in time and give your ten-year-old self some words of wisdom, what would it be?
Save up all your pocket money and get yourself an orange amp. You won't regret it.
https://orangeamps.com/wp-content/uploads/2018/03/0-3.jpeg
1282
1773
Ella Stormark
https://orangeamps.com/wp-content/uploads/2018/04/Orange-Pics-logo-307px-279x103.png
Ella Stormark
2018-03-14 14:00:17
2018-11-29 12:08:48
Interview: Fizzy Blood's Ciaran Scanlon