Hi I'm Steve and I play bass in the band "Every Time I Die".
The first thing was the tone that I could get out of something that was that small and I was completely blown away by it. Second the portability, especially I remember ETID going on tour and a bunch of people being like:
"what's that? is that head you're playing out of?".
"Ye it's a bass head"
People were shocked at how much tone and power you could get out of it. Then i remember six months, a year later almost every single hardcore band we toured with, had that head.
I mean it was the choice of the touring hardcore musician, you don't have to lug around something super heavy and bulky. It was very user friendly, very low maintenance, it was just everywhere and I loved those heads explode and takeoff and see every band use one.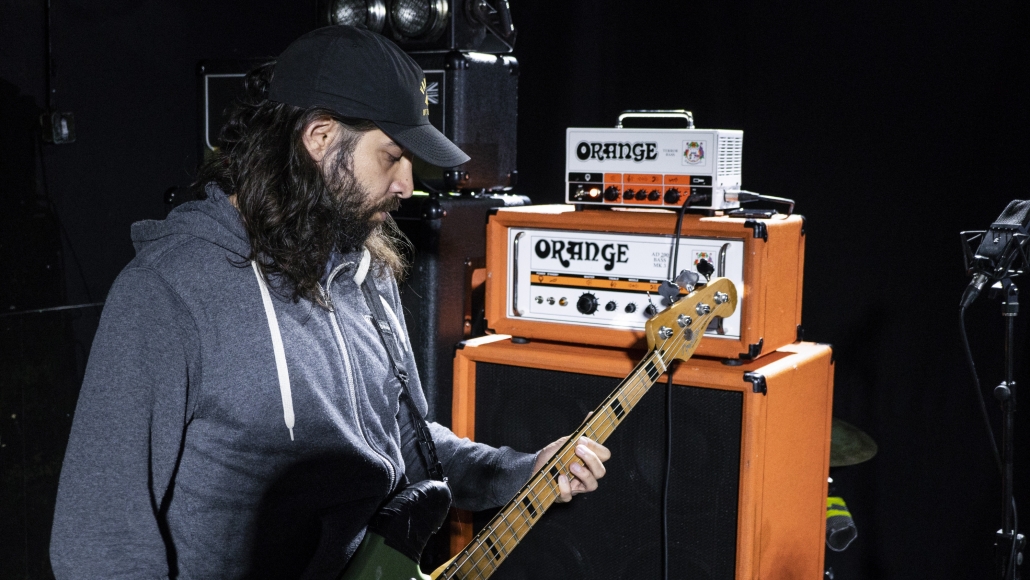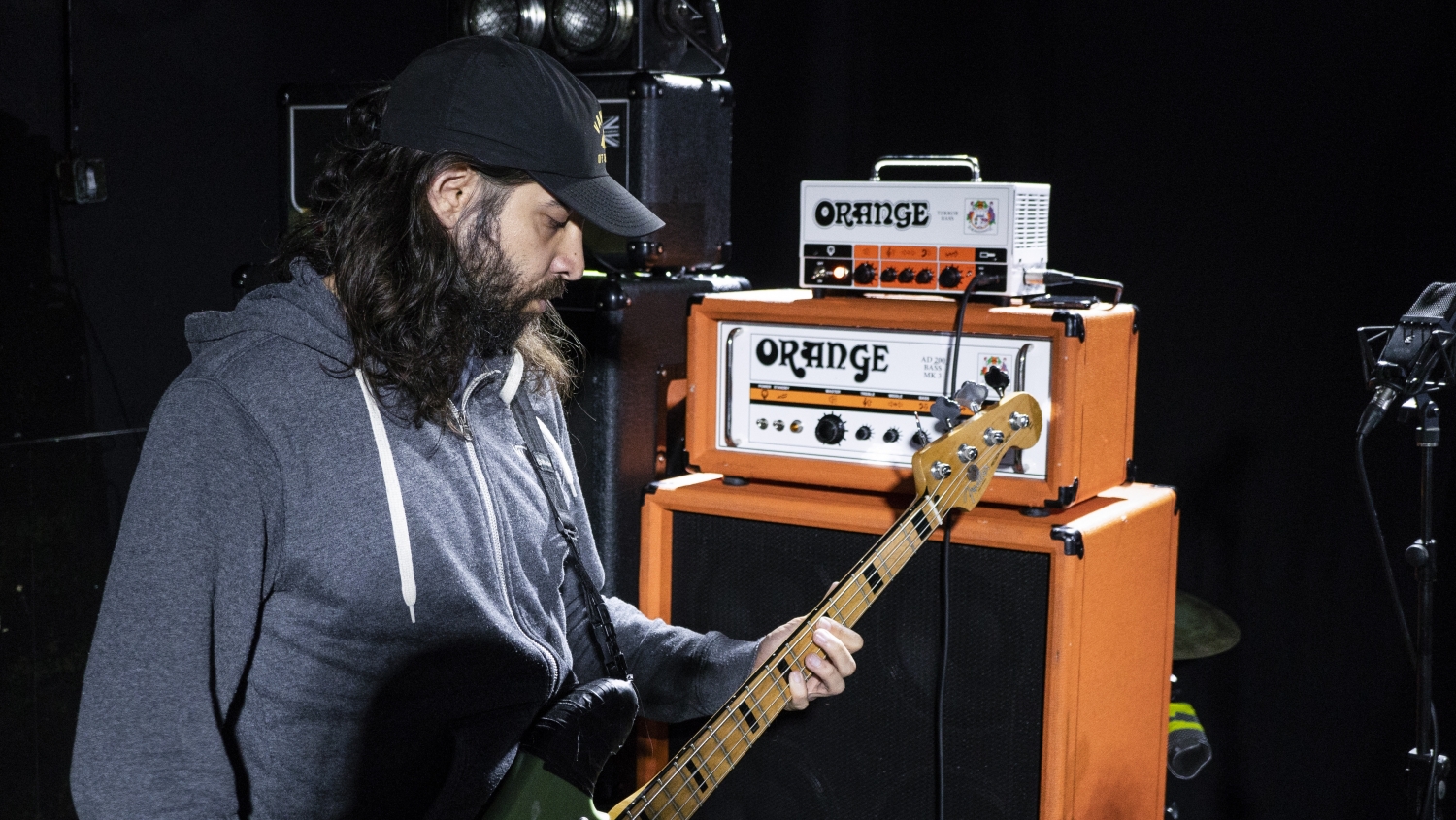 So Dan from Orange brought down the new Terror head and I just tried it out and it is everything I hoped it would be. It has the low end of the AD200 which is fantastic, it's got a lot of growl to it, the high end is punchy and very clear It definitely keeps up with AD200 as far as tone goes.
So as soon as the new Terror head comes out it will be in my rig stage right. Pairing it with the AD200, which has been kind of been my sound which i have been trying to do live and in the studio, Can't  wait to get it back on the stage.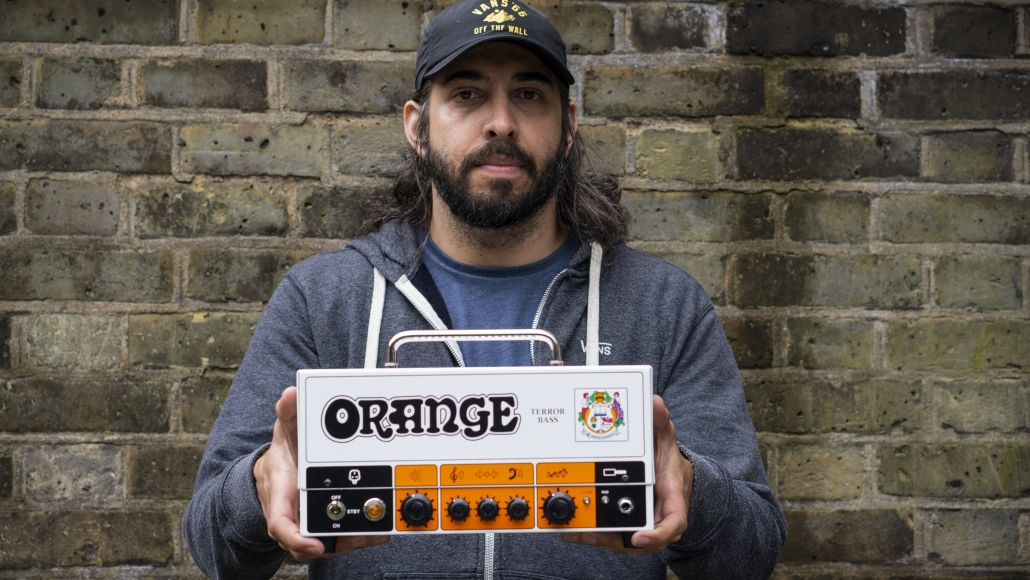 https://orangeamps.com/wp-content/uploads/2018/09/Steve-Micciche-2-Every-Time-I-Die-Terror-Bass.jpg
1690
3000
Orange Amps
https://orangeamps.com/wp-content/uploads/2018/04/Orange-Pics-logo-307px-279x103.png
Orange Amps
2018-09-28 12:09:57
2019-11-30 16:51:53
Steve from Every Time I Die discusses the Terror Bass.