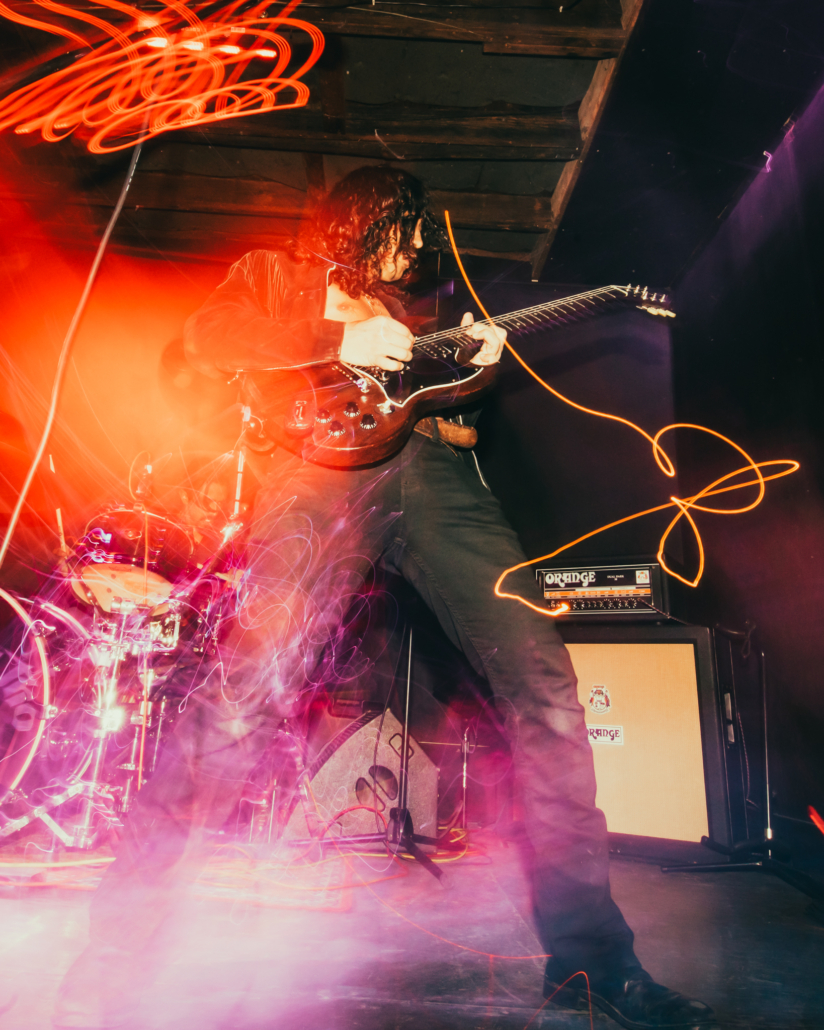 Hey John! What can you tell us about your band Holy Death Trio?
Holy Death Trio is a high-energy heavy rock creative force formed in Austin Texas in 2019. We are a fusion of everything that rocks and feels good to the soul. We pride ourselves in doing research and development on the current music industry and knowing our music history, from Liszt and Mozart to Motown and The Beatles, to the 60s,70s, 80s and why hair metal was destined to fail and Seattle would spark a no-shits-given revolution. We love to talk music history, so, if you're reading this, debate with us!
You released your debut album Introducing during the pandemic, can you tell us a bit about it?
They say you have your entire life to record your first album and only a year to record your second, and this album felt like it had an entire lifetime of music on it, with songs I wrote back in 2013. That, mixed with things in life we were going through, like battling the ego and dealing with naysayers. This album was a labour of love and madness. We were determined to be different yet true to ourselves—we didn't want to be another Sleep cover band.
That being said, we met a truly awesome and authentic dude named Charles Godfrey (Scary American) who worked at the legendary Sonic Ranch Studios for 10 years and recorded some amazing albums, plus he had a number-one Billboard-charting album that he engineered and produced himself! How many bands can say that they recorded with someone who's made a number one album?  
We had the recipe for success: a talented band, a talented producer, and the drive to make a great album. We were determined to release it ourselves by funding our own press campaigns, and by doing that, we attracted Blasko (Ozzy Osbourne, Rob Zombie, Danzig etc.) to the party. He helped get us a record deal with Ripple Music. and that's how Introducing came to be.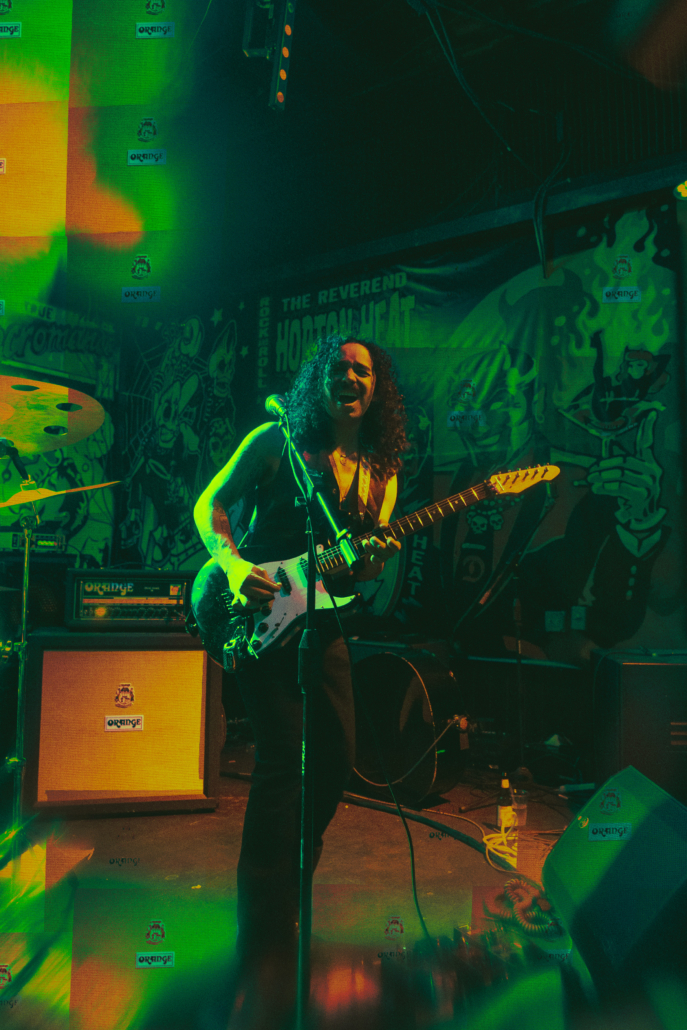 How did you end up signing with Ripple music, and how has it been working with them?
We were discovered by a good friend of ours named Bucky Brown. He saw a video of us playing a live version of our heavy blues hit The Killer and sent it over to Todd Severin from Ripple Music, but we were reluctant to sign with a label. No one will own our music! That's what I've always said, but luckily Ripple is not in the business of screwing musicians over.
We played phone tag for a month or longer, and we knew that Ripple would be a great fit, so eventually the universe allowed the perfect phone call with Todd and the band on new year's eve 2020, right after we finished recording the entire album. He insisted that we at least talk to Blasko, and if we still didn't feel comfortable signing, then he said no worries and he would always be there to support us. 
But Blasko gave us an incredible deal and assured us that we would own 100% of our music and that he'd go above and beyond to make sure the presentation of the album (artwork, cover design, formats) was all taken care of.
Now that the world is opening up again, how does it feel like to finally be back out on the road?
It's a curse and a blessing. Being a band in the underground stoner rock world doesn't always have its big paydays. We try to play anywhere we can but with gas prices through the roof, it's not a viable business decision to be on the road. Even the $1000 gigs can eat up more than $500 in gas.
We pick and choose our battles, of course, and have decided to go all in on Austin, Texas—there's no need to go anywhere else unless it's for festival dates. Let's face it, people are just not going out to local shows anymore, so you might as well meet them in the middle, at a place where they are already at, like… Desertfest NYC.
We still have some more big ones to announce, and if you want us to play yours, hit us up at [email protected]
You're playing Desertfest NYC in May. What are your thoughts and expectations for that? Were you familiar with the UK edition of the festival?
I've been a big fan of Desertfest for a while. My goal has always been to tour Europe, and get on Desertfest but playing the Desertfest here in America is an honour.  It will have the same amount of hype as the first Psycho Las Vegas except it's held in the former rock'n'roll capital of the world, New York-Effin'-City! It's going to be one for the record books!
What can the festival attendees expect from a HDT show?
You will get the Heavy Rock Experience. High-energy, full-throttle amplifier worship! Straight-up in-your-face rock'n'roll. You can expect to see three bad-ass dudes on stage giving it their all, playing like the world will end the next day! Blood, sweat, tears and fire!
If you've ever wondered what a Holy Death Trio show looks like, just watch our White Betty video:
What's your current Orange set ups?
I currently use the Rockerverb 100 MKIII and a Dual Dark 50 with two PPC 4×12 all in Black. Go big or go home.
How would your dream Orange rig look like?
I have my dream orange rig with the Rockerverb 100.  It's everything I need in an amp, but if I could have a full stack wrapped in Purple on both sides of the stage, I might just cry a little bit.
https://orangeamps.com/wp-content/uploads/2022/04/[email protected]
2048
1638
Ella Stormark
https://orangeamps.com/wp-content/uploads/2018/04/Orange-Pics-logo-307px-279x103.png
Ella Stormark
2022-04-08 09:00:00
2022-05-04 09:39:16
Interview: Holy Death Trio's John P. Rosales