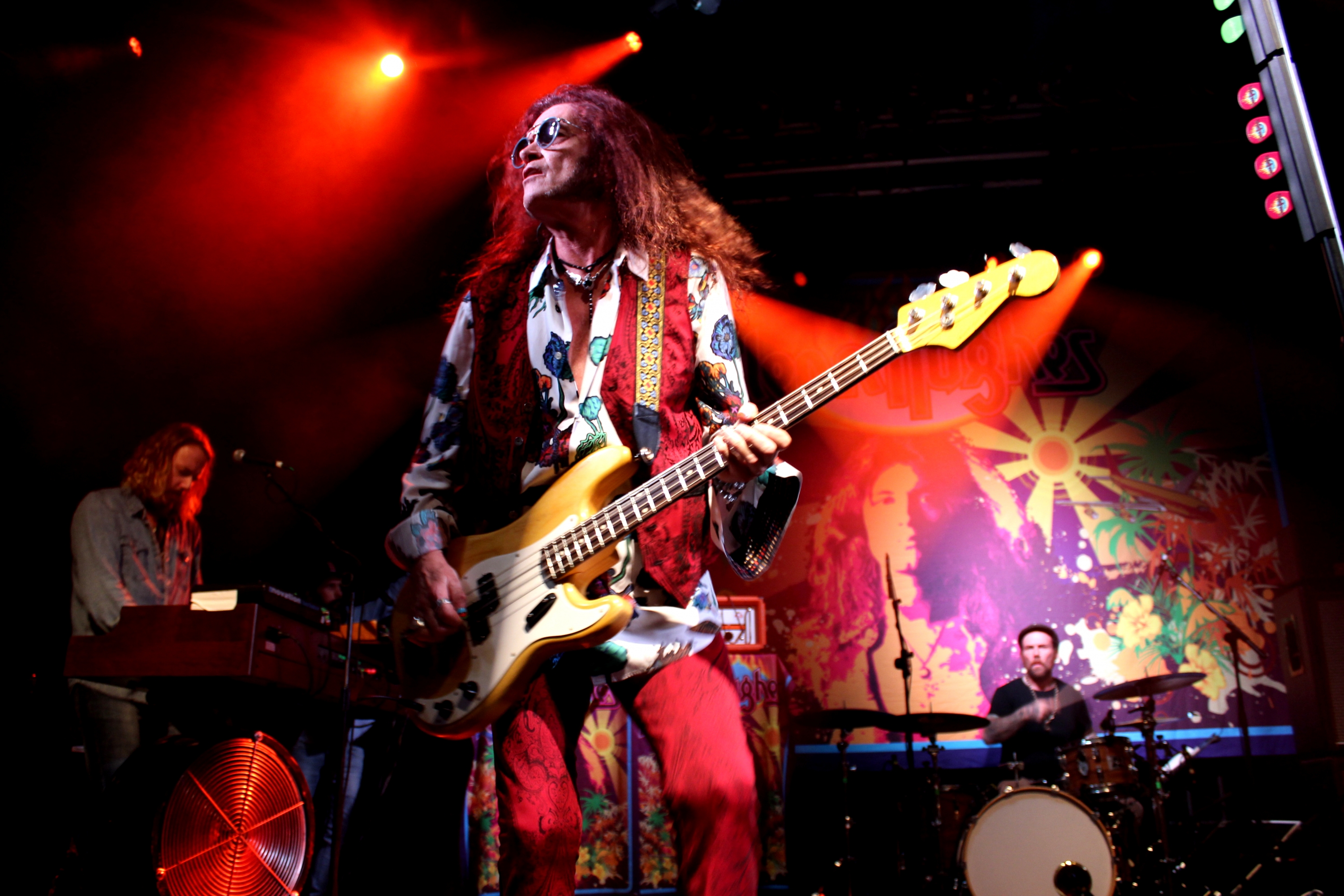 Glenn Hughes – bassist extraordinaire and singer from a different dimension, a musician who played a vital part in British heavy rock and introduced Deep Purple to funk, briefly fronted Black Sabbath in the 80s, released an album with Pat Thrall, and played with musicians such as Joe Bonamassa, Joey Castillo and Jason Bonham, to mention a few. Most recent, is his "Glenn Hughes plays Deep Purple" adventure, where he's re-living what he did with MK III and MK IV over two extensive world tours.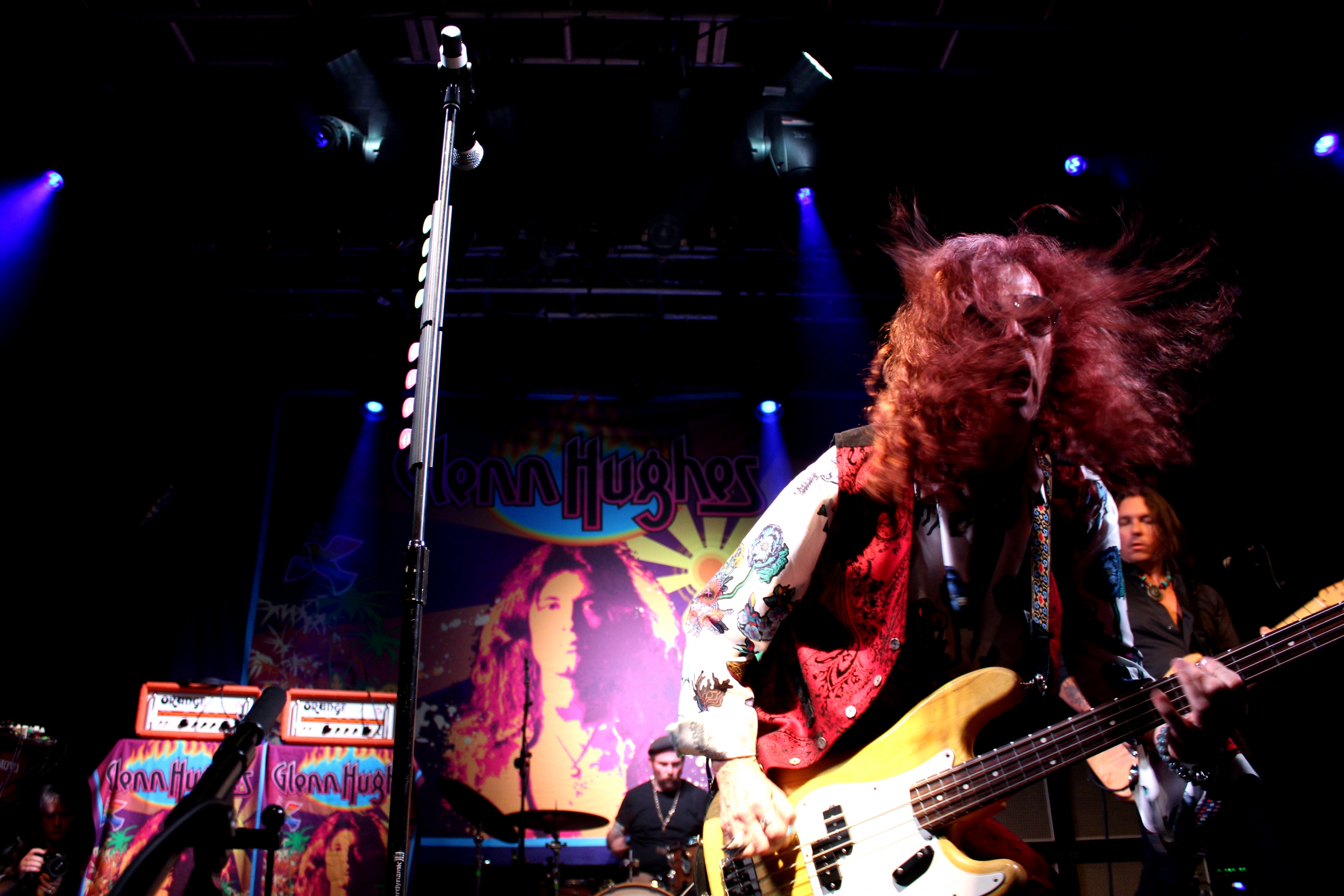 First of all, let me just say I think it is so wonderful that you're doing this tour, not just for myself, but for a lot of people who maybe got to know Deep Purple through their parents, and also just for long time Purple fans from way back when – it's a tremendous pleasure and even privilege to be able to hear these songs being brought back to life decades after being written – how has it been playing these shows, and bringing this music to a new generation?
Glenn: In 2017, I was asked by promoters around the world if I would be interested in doing these legacy shows with what I did with MK III and MK IV. If you know me, you know I have played some songs in my shows previously, as well as other songs from my past bands such as Trapeze. I've never done a complete two hour show of this music, which meant I had to go back and dig deep to figure out which songs, arrangements, how I'd play them and if I'd be able to do so with the same angst and energy as I did when I was 23.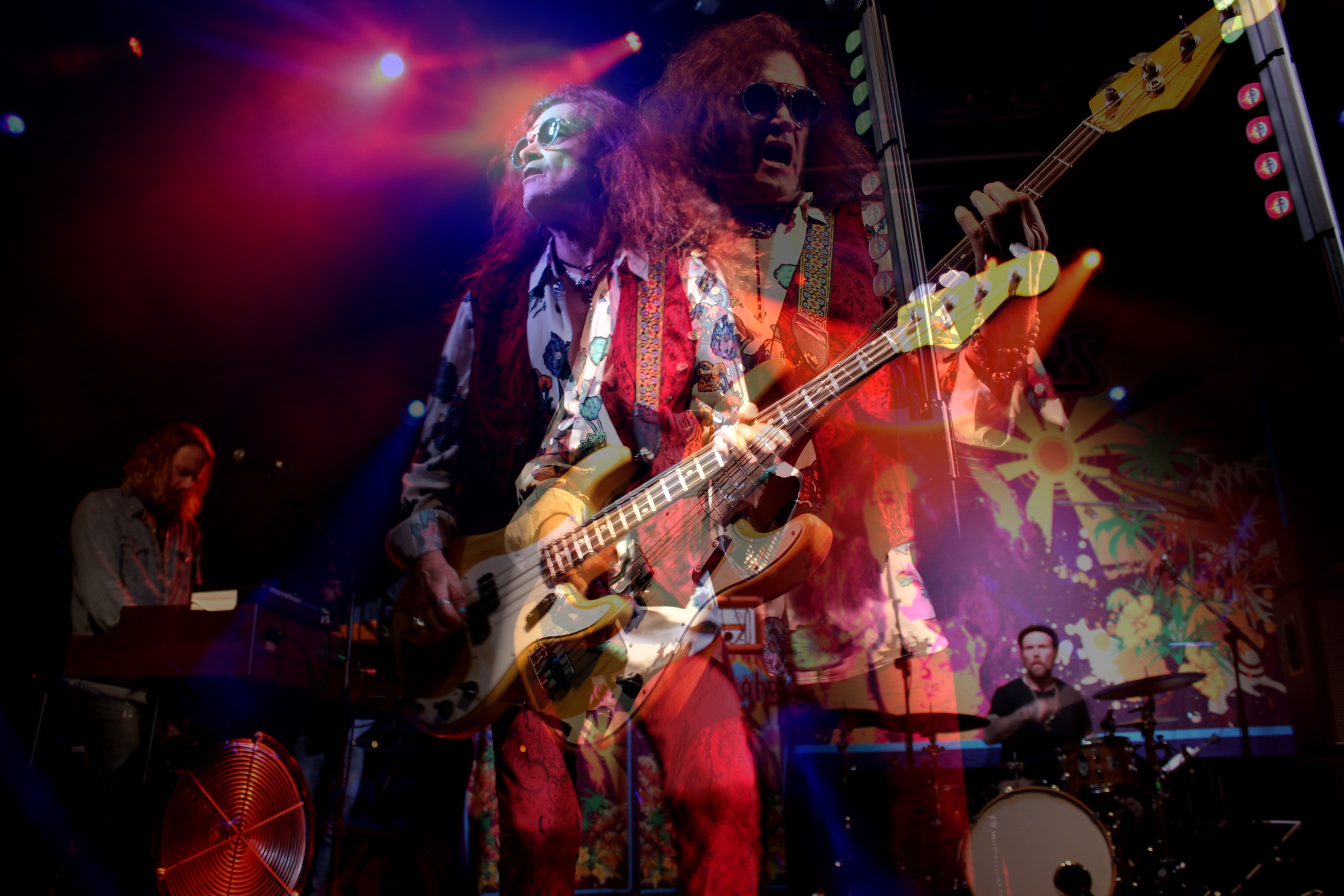 When this tour became a reality, I had to get in shape, which I did, and you know, Ella, and you can tell me later after the show, I would not do this, if I could not deliver. This isn't about some guy walking on, grabbing a guitar and just standing still, this is a man who's gone into character. When I'm up there, I don't want to be 23, but I feel effervescent, I feel young, and when I sing those songs, you can't really tell the difference. I've grown my hair, and I've got the outfits. Not the original ones, as a lot of them were lost along the way, and some even displayed in the Rock 'n' Roll Hall of Fame. Luckily, I'm friends with some incredible designers, and fashion is something I've also always had a keen interest in, which I got from my father. But of course, it's music that is the centre of my universe, what I live for.
In recent years you've also been pretty busy releasing new music, latest being last year's Black Country Communion's fourth album BCCIV, have you got anything else lined up either by yourself or with others?
Glenn: The plan for now is to do this for two years, go around the world twice. I'll be back again here in the  UK next May for more of this, and I'm doing three American tours, one of which I just completed two weeks ago. When the time's right, I'll figure out what's next, but something will come up for me because I've sat around for too long – I mean, I have a great home in L.A and a great lifestyle, but I was becoming restless, and people who know me, knows that I am very much a live singer, I'm not someone who can settle for spending all their time in the studio, I need to be performing, live on stage.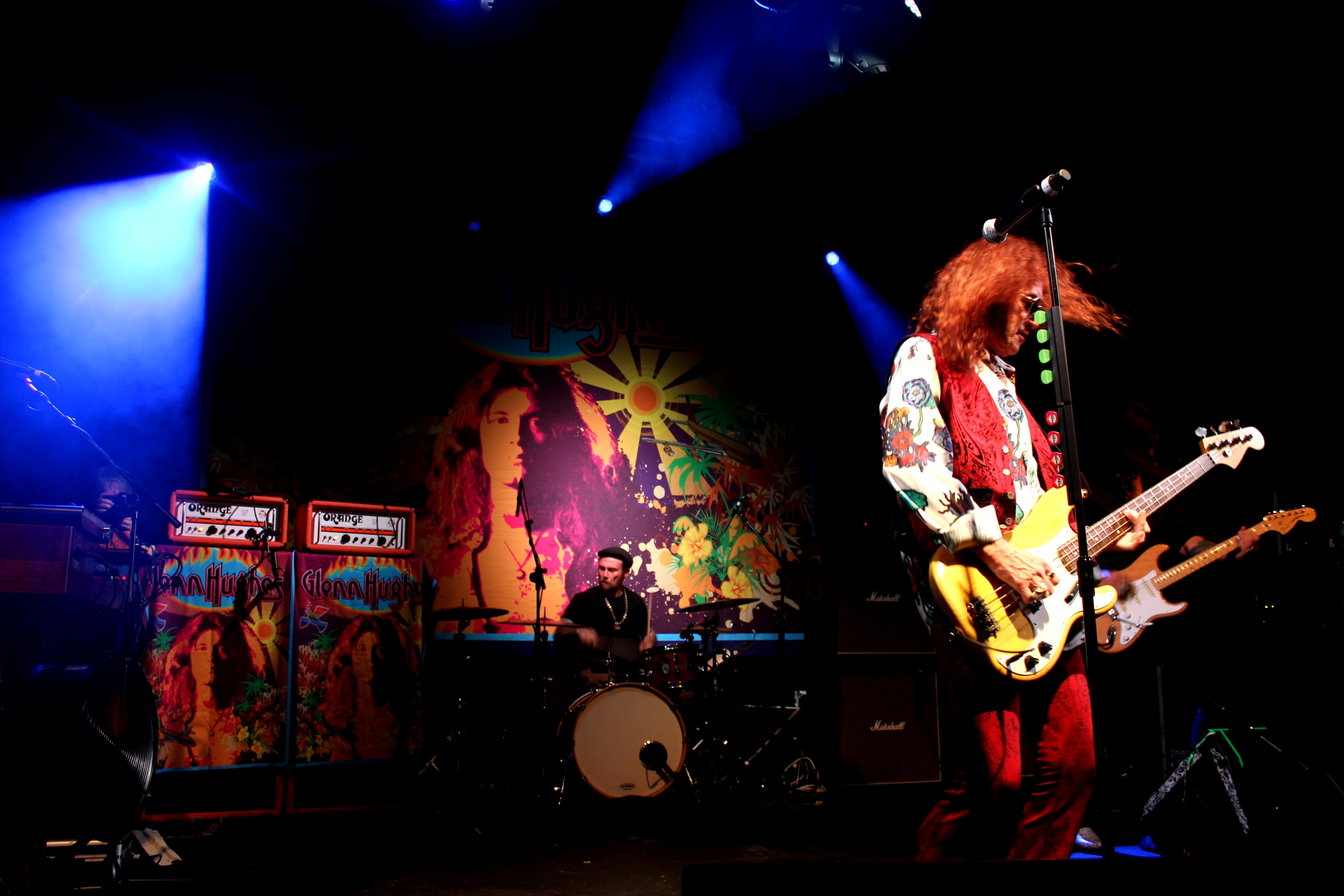 Now, let's get slightly more technical and talk amps, Orange Amps. Obviously, when you're at this place in your career where you are now, you can pick and choose among all amplification manufacturers around the world, how did you end up using Orange?
Glenn: Let's just say, before I started using Orange five years ago, I was with other companies. Big ones. As I was walking through NAMM in L.A I was approached by Orange who asked if I wanted to come try out some of their amps, which I had always wanted to do, genuinely. When I got to the stall, there was a P bass in front of me, and and Orange amp with four knobs. "That's easy for me", I thought. When I started playing, I was getting this sound that was very, very similar to what I had with Purple in the 70s, and it was something that I wanted to be a part of. That day, I forgot about everything else that wasn't Orange. I want you to hear the sound I've got tonight, it's such a dynamic sound, a dynamic, and really wild sound, that says Orange, and it says Glenn Hughes. Cliff Cooper, he believes in me as an artist, and he believes that I love his company, which I do.
I can't speak for Cliff, but I feel like I can safely say on behalf of the company, it is very exciting to have you as one of our artists, someone that has played such a big part in British music history and heavy rock, and I dare say even bringing funk to British hard rock.
Glenn: The funk for me, will come from my love of Motown which I've had since I was a youngster. Growing up living in America, and knowing a lot of great black musicians. Then all of a sudden, I find myself being in Deep Purple, as a rock star, and icon, but also remembering that my background is from Detroit. Not only did I change when I joined the band, but the band changed. I came in, and they felt the movement of what I was playing and writing. I didn't hold them and gunpoint, they went with me, and those pieces of work we did together, are very important to me.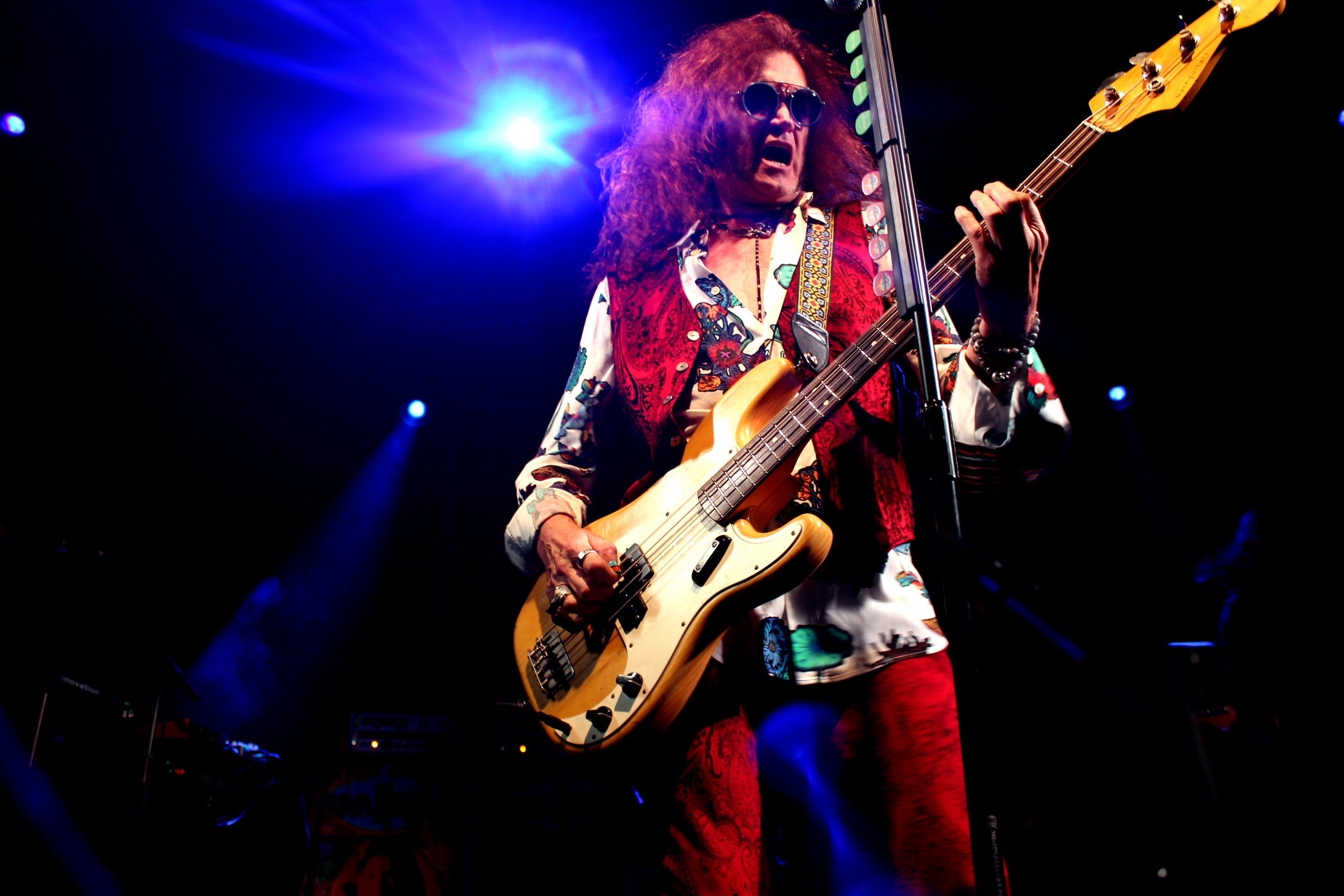 Just before I let you go, back to the technicalities – what's the set up for this Deep Purple tour?
Glenn: I've got a few set ups, maybe two or three, but the ones I'm using right now is two 8×10's and the AD200. That's primarily what I use, this is perfect for what I'm doing now, and the 8×10's been working really well for me.
https://orangeamps.com/wp-content/uploads/2018/10/IMG_0954.jpg
2000
3000
Ella Stormark
https://orangeamps.com/wp-content/uploads/2018/04/Orange-Pics-logo-307px-279x103.png
Ella Stormark
2018-10-23 16:00:32
2018-12-14 13:03:48
Interview: Glenn Hughes