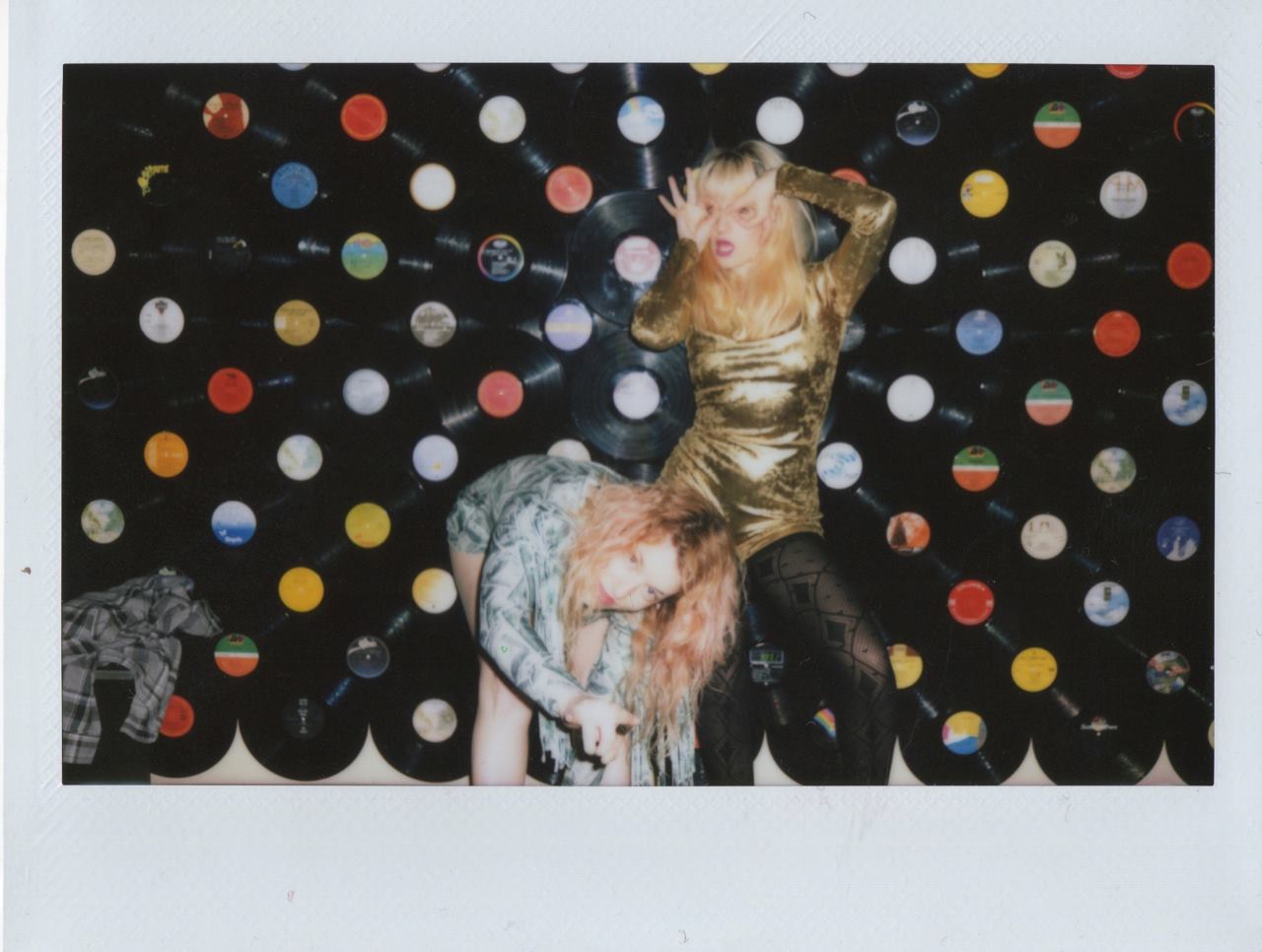 2016 was a cracking year for east London music promoter Fluffer who's notoriously known for their 'Fluffer pit parties' where the concept is simple; Band in the middle, and crowd 360. The idea behind the pit parties is to take the gig back to the fans and break the barriers between the band and the audience.
With a string of pit parties in secret warehouse locations, they ended it all with a bang at east London venue Shapes in Hackney Wick, featuring bands such as HECK, Bo Ningen and the Black Lips. After taking a bit of a break, Fluffer Pit Parties are back with a vengeance and bunch of killer pit parties coming up, the next one being headlined by none other than Californian dream team duo Lindsey Troy and Julie Edwards, in the form of Deap Vally.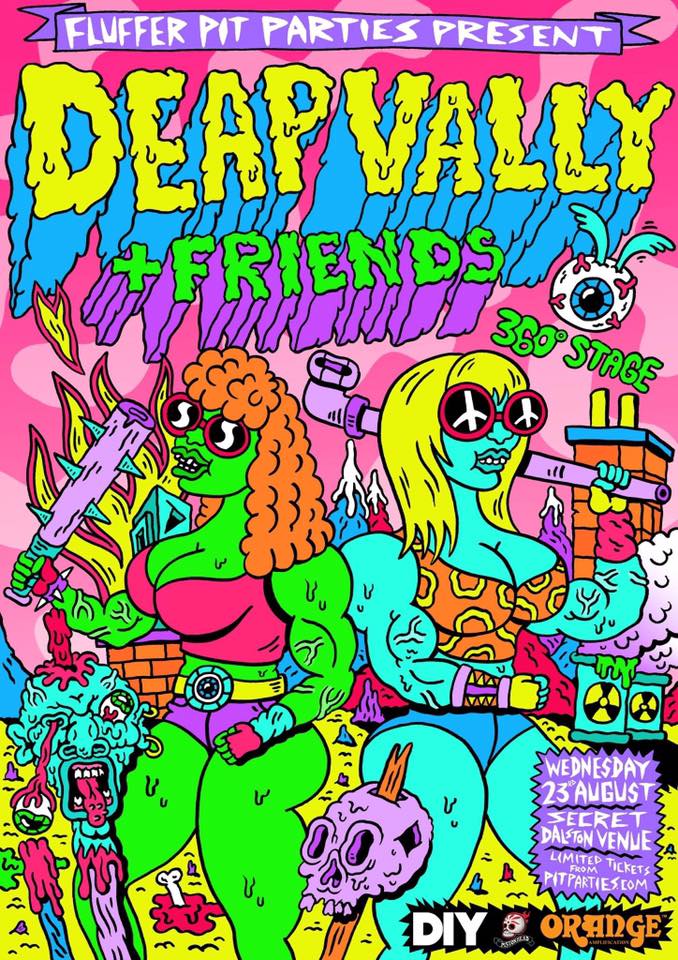 The two piece who originally met at a crochet class (how every rock band starts out, right…?) in San Fernando Valley California back in 2011, have since then toured excessively in the UK and Europe as well as the US, with bands and artists such as Marilyn Manson, Red Hot Chili Pepper, Wolfmother, Garbage and Blondie –  to name a few. Not to mention, releasing two albums with their 2013 debut «Sistrionix», followed by 2016's «Femejism».
The two piece who is known for their energetic and unapologetic live performances plays blues infused garage rock 'n' roll, and can bring to mind other bands such as The White Stripes or Bass Drum of Death. Dressed in sequins, tassels, leotards or all of the above combined, front woman Lindsey Troy struts around stage, while drummer Julie Edwards becomes one with the drums; wild hair everywhere as she pushes the bands pulse to the max. As the pit parties are all about the energy, we can totally see why Fluffer's so excited to have them – we're super stoked to be involved!
Joining them, will be Denmark's Baby in Vain and UK band Yassassin, making this a refreshing breath of fresh air in a world that is predominantly male dominated; Three, fierce full female bands taking names, kicking ass and playing rock 'n' roll – we'll be there with bells on, and so should you. Get your tickets while you still can, this'll be a good one.
Get your tickets here.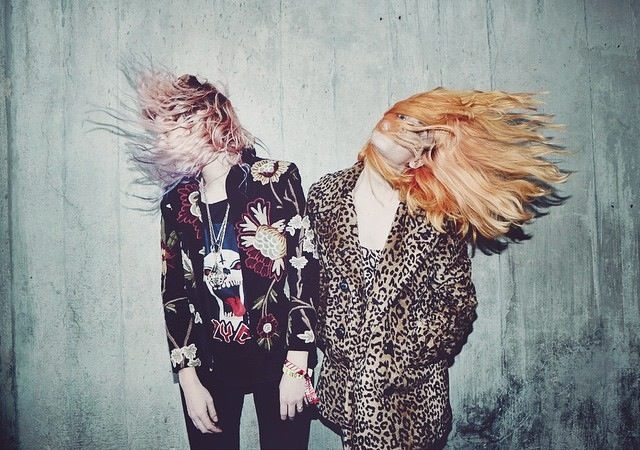 https://orangeamps.com/wp-content/uploads/2017/08/11134107_941004662588307_6388195592403835571_o.jpg
966
1280
Ella Stormark
https://orangeamps.com/wp-content/uploads/2018/04/Orange-Pics-logo-307px-279x103.png
Ella Stormark
2017-08-08 11:06:37
2017-12-21 23:00:24
Deap Vally Fluffer Pit Party