100% ANALOGUE | CLASS A | HIGH HEADROOM DESIGN
So Good, You Won't Want to Switch It Off
The Kongpressor is an analogue Class A compression pedal which adds an organic three dimensional quality to any rig. The pedal takes its inspiration from some of the world's most iconic vintage optical studio units, employing a re-issue of the famous vactrol VTL5C3 optocoupler that was responsible for the sound heard on countless hit records.
At lower compression levels the Kongpressor's effect is transparent but somehow fattening. It adds mojo and a glossy sheen to your core tone that you'll truly miss when it's bypassed. Even at extreme settings, the tone always remains musical with great feel under the fingers.
With controls for attack and release time, the Kongpressor can be tweaked to fine tune the transients and the bloom. We worked hard to make these parameters as forgiving as possible whilst still allowing players full control over the compression response. The pedal's internal charge pump doubles the headroom of the unit, so however the dials are set, the compression tracks seamlessly and remains clean across its range. There's also an active treble control for adding in extra chime and jangle, making the compression even more transparent. So whether you are new to compression or a seasoned studio user, it's impossible to get a bad sound from this comp.
Of course it's outstanding for crystal clean country pickin', but the Kongpressor also maintains the bottom end that seems to gets lost in many compression pedals. This means it behaves impeccably with overdrive pedals or the lead channel of your amplifier, adding fullness and sustain.
KEY FEATURES
Optical Class A Compression
The Kongpressor's analogue, Class A design makes for very natural sounding compression. The vintage-inspired optical circuit adds extra depth your guitar or bass tone, making it seem 'larger than life'.
The attack and release times can be adjusted to taste allowing for fine tuning of the bloom and perceived plectrum gauge. Faster attack times will react to the front of the note faster, while slower attack times will add punch to the sound as the compression reacts slower on the transient. Fast release times will give more perceived clean volume along with a more transparent compression.  Slower release times will yield more compression and a slower, mellower bloom. With any attack or release setting, the Kongpressor has a satisfying, springy playing response under the fingers.
12dB Clean Boost
With up to 12dB of clean gain available on the Volume control, the Kongpressor works brilliantly as a transparent clean boost pedal, but with a little extra 'something'. With the compression turned up, your lead lines will cut through the band with plenty of fat, singing sustain.
Internal Charge Pump
Like all Orange pedals, the Kongpressor features an internal charge pump which doubles the operating voltage of the pedal to 18V. This has the effect of drastically increasing the headroom for super clean compression. The Kongpressor can be powered by 9V battery or standard DC adapter, or for even more output can also run on 12V DC.
Transparent Buffered Bypass
The Kongpressor's bypass features an ultra-linear buffer which retains your guitar's upper harmonic content when the pedal is switched off. Maintain tonal integrity even with long cable runs and large pedalboards.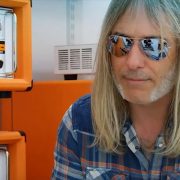 One of the things I didn't like about some of the existing compressors out there was the fact that the release bloom was not smooth. The bloom is one of the main things that give a compressor it's character and playing appeal. I found this to be the case with any of the FET compressors I tried and also some opto comps.
I designed the kongpressor using a special floating sidechain design that I had not seen used before so the next hurdle was to find someone who could make a fully RoHS compliant optocoupler as I knew this was the method I wanted to use. This took two years!
The result is a very smooth and transparent compressor that can take massive signals at the input and still remain clean. You can even hang the kongpressor out of a mixing desk or place it after a mic pre for studio use.
| Features: | Features: Studio quality optical compressor with ultra-smooth bloom, 12dB Clean Boost, Internal Charge Pump, Transparent Buffered Bypass |
| --- | --- |
| Top Panel (left to right) | Volume (output level) | Squash (compression level) | Release | Attack | Chime (high-end) |
| Power: | 9V Battery Operation or 9V-12V DC Adapter. Max Current Drawn 35ma. |
| Unboxed Dimensions (W x H x D): | 9.5 × 6.5 × 13CM (3.74 × 2.56 × 5.12″) |
| Unboxed Weight: | 495g (1.1lb) |

You owe it to yourself to check out the Kongpressor from Orange.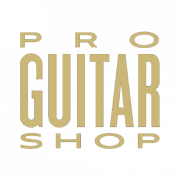 "The Kongpressor is a five-knob class-A, optical squash machine, going above and beyond the limits of most pedal compressors."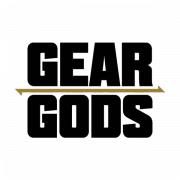 Gives a level of control that other pedals just don't give you.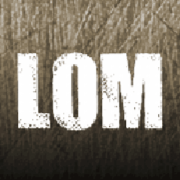 I have tried a great variety of sounds and settings and it truly complements your sound. You do get spoiled by it… Once you have tried it and have gotten used to a setting you like, it sounds empty when you take it out – while you were perfectly happy before you tried it!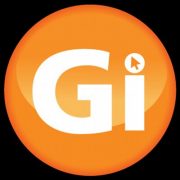 The Kongpressor is a superb compression tool that really has a voice of it's own.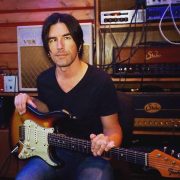 This is just a terrific sounding compressor.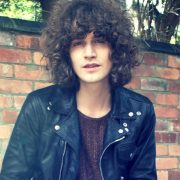 The Kongpressor is now my only compressor on my pedalboard! After using a few different pedals over the last few years, this one finally does what I want!
Characterful squelchy compression without making your guitar sound small! I like heavy compression especially on 12 string and this pedal let's the character of the guitar shine through! Also the chime knob is a very musical EQ! It's great for tailoring the comp for any guitar of any age!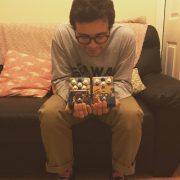 The Kongpressor really is awesome! It's easily the best and most versatile compressor I've ever used keeping my cleans nice and tight whilst the chime control adds a nice layer to it.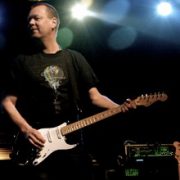 I have tried a LOT of compressors in my tenure on ye olde Youtube; the Orange Kongpressor definitely makes the top of the list. I love it.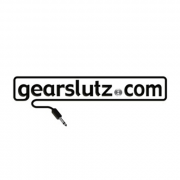 The best thing I can say about the Orange Kongpressor is that it has set a standard for how my other hardware compressors (and ITB) should sound and perform.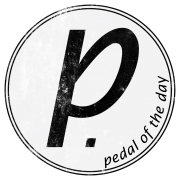 The Kongpressor is a versatile compressor, an always-on necessity, without being overbearing or hard to dial in.
https://orangeamps.com/wp-content/uploads/2015/12/Kongpressor-1.png
3000
3000
Neil Mitchell
https://orangeamps.com/wp-content/uploads/2022/09/Arnold-Boecklin-Vintage-Logo-Black-279x67.png
Neil Mitchell
2013-02-03 13:08:00
2022-07-27 12:13:35
Kongpressor