FROM BEDROOM TO HEADROOM | TWIN CHANNEL | APPROVED BY BRENT HINDS
A TRUE CHANNEL SWITCHING TERROR
With an individual voice and character the Brent Hinds Terror is its own beast. Designed in collaboration with Mastodon's Brent Hinds, the amp features two channels and a new gain structure that makes it a completely unique Terror.
The single control on the natural channel has been redesigned with more bottom end but retains the finely balanced and highly playable character of the Rocker series. The dirty channel has a different 3 stage gain structure. It's brighter at lower gain levels and fattens up the more you dial the gain in. The new gain structure also means that the gain comes in more quickly.
Power switching options of 15, 7, 1 and 0.5 Watts make it perfect for bedroom, studio, and stage. Using the beefy Terror transformers, the Brent Hinds Terror is able to take full advantage of the EL84 output section, giving players the ability to create warm valve compression and saturation at neighbour friendly volume.
BRENT HINDS "TATTOO" STYLING
The Brent Hinds Terror not only carries Brent's signature it also bears his facial tattoo. The tribal imagery adorns the front of the chassis and we continue that theme on the settings markers. This amp carries Brent's uniqueness stylistically as well as tonally.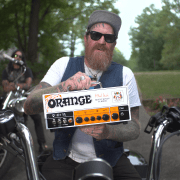 "I'm honored and proud of how great this amp sounds! It's a representation of my dream tone!"
Click on the dials to Listen
Compare the different GAIN structures of the ROCKER 15 TERROR and BRENT HINDS TERROR
Brent Hinds Terror – Dirty Channel
Click to listen (All other controls are set at neutral)
Brent Hinds Terror – Clean Channel
Click to listen (All other controls are set at neutral)
Rocker 15 Terror – Dirty Channel
Click to listen (All other controls are set at neutral)
Rocker 15 Terror – Clean Channel
Click to listen (All other controls are set at neutral)
Features:
TWIN CHANNEL, VALVE BUFFERED EFFECTS LOOP, HALF POWER MODE & 'HEADROOM/BEDROOM' ATTENUATOR SWITCH.
Controls (Right to Left):
NATURAL CHANNEL: VOLUME | DIRTY CHANNEL: GAIN, BASS, MIDDLE, TREBLE, VOLUME| CHANNEL SELECTOR, HALF/STBY/FULL POWER SELECTOR| POWER SWITCH
Valves
PREAMP: 3 X ECC83 (12AX7), 1 X ECC81 (12AT7)
POWER AMP: 2 X EL84
Output Power:
0.5, 1, 7 OR 15 WATTS (SWITCHABLE)
Effects Loop:
YES (VALVE BUFFERED)
Unboxed Dimensions (W x H x D):
35.6 X 17.7 X 15CM (14.01 X 6.96 X 5.9″)
Boxed Dimensions (W x H x D)
43.9 x 25.3 x 23.9cm (17.28 x 9.96 x 9.40″)
Unboxed Weight:
6.4KG (14.10LBS)

One of the most gnarly amps Orange has ever made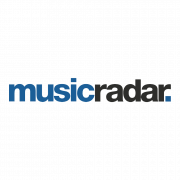 That's got a lot of meat to it!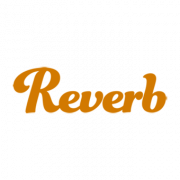 Super versatile, totally transportable.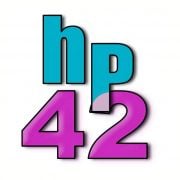 This amp offers a lot in a small package and puts a bit of a spin on the classic orange tone!

If you can't afford a motorcycle, BUY THIS AMP INSTEAD!!!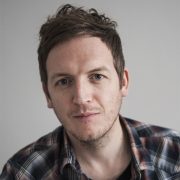 Chris Vinnicombe demos the Brent Hinds Terror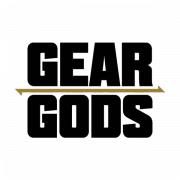 It's easily my favorite of all the Orange amps I've played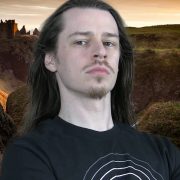 If you've been longing for some grinding, fizzy, Mastodon tones, this is well worth a try.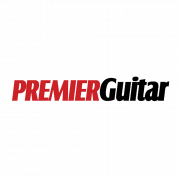 Rich high-gain sounds. Beautiful clean tones. Portable and affordable.
https://orangeamps.com/wp-content/uploads/2017/08/Brent-Hinds-Terror-1.png
3000
3000
Charlie
https://orangeamps.com/wp-content/uploads/2022/09/Arnold-Boecklin-Vintage-Logo-Black-279x67.png
Charlie
2017-08-16 17:27:27
2019-12-04 10:52:20
Brent Hinds Terror
VALVE PREAMP | FX LOOP | CABSIM HEADPHONE
WELL, YOU DID ASK FOR IT…
Building on the overwhelming success of our acclaimed Dark Terror and Dual Dark amps, we've distilled thousands of customer demands into a pint-sized valve hybrid head – the Micro Dark.
The Micro Dark shares the same intuitive Shape control combined with a new ECC83 (12AX7)-driven high gain preamp section, yielding screaming dirty tones that make a mockery of its miniature frame. Like its bigger brothers, however, the Micro Dark's smoky black chassis and simple layout actually disguise its cunning versatility.
Of course, there's plenty of gain on tap to satisfy even the most discerning devotee of distortion, but this little beast is by no means just a one-trick Metal monster! Beneath the menacing exterior you'll find a rich and diverse palette of classy and confident tones. From squeaky clean to brash and mean – whatever your style – you're gonna love this thing.
Other features include a transparent, fully-buffered effects loop and a headphone output with our popular CabSim circuitry. With the optional PPC108 cabinet, the Micro is an ideal practice rig… Plug into something a little larger, though, and you might find your new secret weapon in the studio!
KEY FEATURES
VALVE/SOLID STATE HYBRID DESIGN
The Micro Dark sports a new high gain circuit which blends valve and solid state technology. The preamp uses a single ECC83 (12AX7) valve and produces a huge range of usable tones with warm cleans, smooth overdrive and immense, crushing distortion. Its robustly designed solid state output section means the Micro Dark can be paired with any 8-16 Ohm cabinet.
SHAPE CONTROL
Our exclusive Shape control varies the midrange response whilst interacting with the bass and treble. Working from the 12 o'clock position, a subtle nudge to the left adds more midrange and smooths the highs. A clockwise notch or two reduces the mids and brightens the tone.
At the extremes the Shape's effect becomes even more pronounced, especially as you begin to push the Gain control. A scooped, thrashy voicing with a 'smiley face' EQ is easily achieved in the fully clockwise position, whilst turning fully anticlockwise aggressively boosts the mids, for a more 'classic' bark.
BUFFERED EFFECTS LOOP
The Micro Dark's fully buffered, low impedance loop allows for any number of effects and cables to be patched in without sacrificing tone. It's incredibly transparent, meaning your pedal arsenal will perform at its absolute peak.
CABSIM HEADPHONE OUTPUT
A popular feature on our Crush Series amps, the headphone output includes our CabSim circuitry which faithfully emulates the sound of a mic'd Orange 4×12″ cabinet loaded with our flagship Voice of the World speakers. Use headphones for silent practice or connect to a mixer/recording console to capture huge, authentic Orange tones in the studio.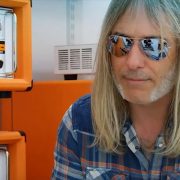 We did it first and accept no imitation.
Micro Dark head plugged into an Orange PPC412 Cabinet. Modulation and delay effects were recorded with some of our favourite pedals in the Micro Dark's buffered effects loop. The CabSim demo was recorded straight to DAW.
| Features: | High gain valve preamp, Shape control, fully buffered effects loop and CabSim-loaded Headphone output |
| --- | --- |
| Controls (Right to Left): | Gain, Shape, Volume |
| Output Power: | 20 Watts |
| Speaker Output: | 8-16 Ohms |
| Unboxed Dimensions (W x H x D): | 16.5 × 13.5 x 9.5cm (6.50 x 5.31 x 3.74″) |
| Unboxed Weight: | 0.78 kg (1.72 lb) |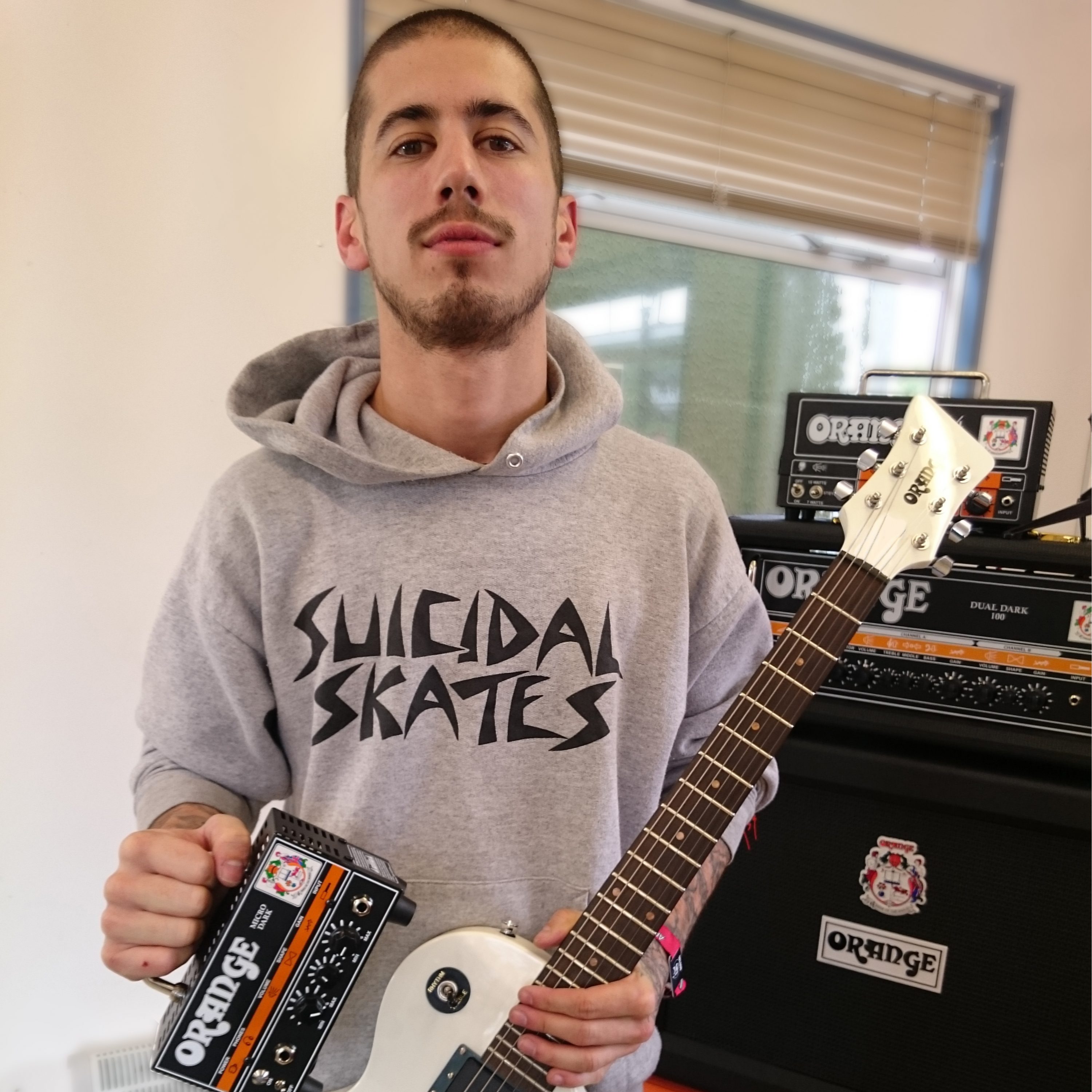 "I'll never forget when it was first shown to me, I was just like, 'Wow, I've never seen a micro amp THAT small'. And then we plugged it in… and I literally lost my mind with excitement. The Orange Micro Dark is about to take over band practice. With an 8 Ohm output, I'm able to plug into a full 4×12 cabinet, and it feels and sounds like a monstrous 100 Watt amp. I remember just staring at the thing wondering how it could produce such powerful tones! The Micro Dark really is a game changer."
https://orangeamps.com/wp-content/uploads/2015/07/Orange-Micro-Dark-1.png
3000
3000
Ibe
https://orangeamps.com/wp-content/uploads/2022/09/Arnold-Boecklin-Vintage-Logo-Black-279x67.png
Ibe
2009-09-02 12:16:00
2022-07-27 11:30:48
Micro Dark
PORTABLE ORANGE TONE | SPEAKER OUTPUT | HEADPHONE OUTPUT
OUR TINIEST AMP PACKS A BIG PUNCH!
The Orange Crush Mini is designed to give you classic Orange tone in a small, lightweight package. Whether you're jamming in your bedroom or warning up backstage, the Crush Mini is the perfect companion.
The simple controls give you access to all kinds of classic sounds. Crank up the Gain for heavy distortion or dial in clean and crunch tones by backing off the Gain and turning the Volume up. A quick tweak of the Shape control (anticlockwise for more mids, clockwise for more scooped) and you're ready to rock!
Another exciting feature of the Crush Mini is the Speaker Output (8 Ohms minimum). Hook this up to pretty much any speaker cabinet and get ready for a surprisingly big sound!
The Crush Mini features a built-in tuner, as well as a headphone output that mutes the speaker for silent practice. You can also play along to your favourite tracks using the Aux In.
Powered by a 9V battery (included) or an external 9V DC adapter (centre negative), the Crush Mini switches on automatically when you plug in your guitar.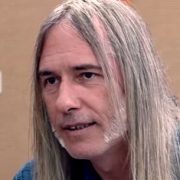 The Crush Mini is an updated Crush 3 but we wanted to put a speaker out on it. A lot of people have cabs at home that they don't use and with this they are able to have a feed and practice at bedroom level. The gain structure, it's kind of like a Dark Terror but done solid state.
| Features: | Guitar lead activated power on, Integrated tuner, 3.5mm headphone jack, 8 Ohm jack for external speaker, 3.5mm Aux in jack |
| --- | --- |
| Controls (Right to Left): | Input, Gain, Shape, Volume, Headphone Jack (BELOW) Integrated Chromatic Tuner. |
| Finish Options: | Orange basketweave vinyl |
| Output Power: | 3 Watts |
| Power | Internal 9 V battery (supplied) or 9V centre negative power supply (not supplied) |
| Unboxed Dimensions (W x H x D): | 15 × 14.5 x 8.3cm (5.9 x 5.7 x 3.26″) |
| Unboxed Weight: | 904g (1.99lbs) |
| Speaker | 4″ Voice of the World Speaker |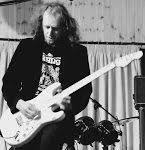 "As gnarly as, as monkey!"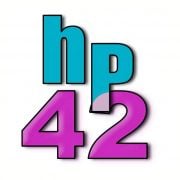 The Crush Mini has some massive tones!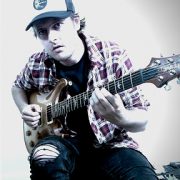 Perfect for beginners, bedroom practicing, warming up back stage, or perhaps you're on the go a lot and want something you can plug into for unpredictable creative moments.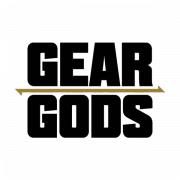 It might look tiny, but like the Tardis from Dr. Who, it's kind of bigger on the inside.
https://orangeamps.com/wp-content/uploads/2017/10/Crush-Mini-7.png
3000
3000
Harry Plant
https://orangeamps.com/wp-content/uploads/2022/09/Arnold-Boecklin-Vintage-Logo-Black-279x67.png
Harry Plant
2009-05-02 09:38:00
2022-07-27 11:27:50
Crush Mini