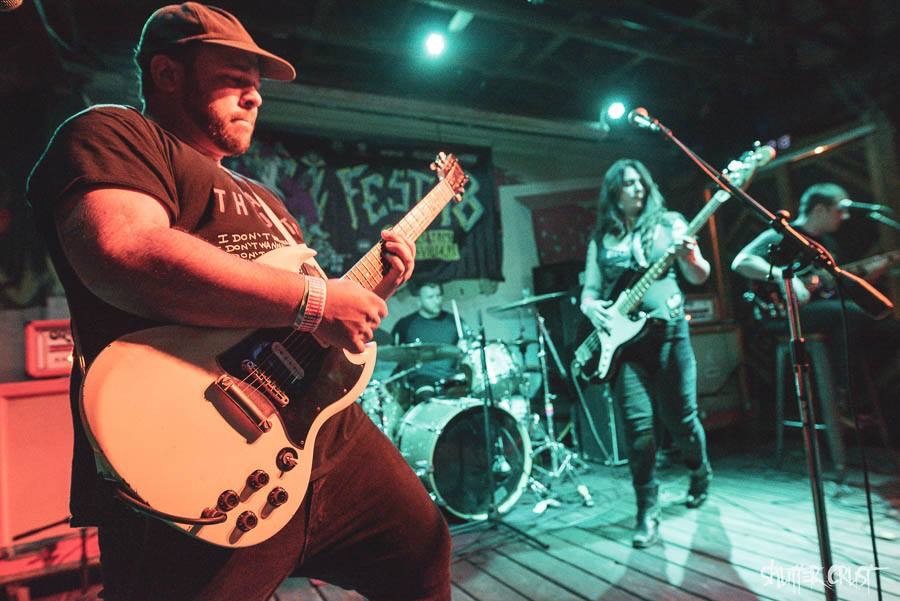 After the Fall is celebrating 20 years as a band. How has the band evolved since it's inception, both personally and musically?
We've been through so much together. We met when we were still in high school. We never had the intention to keep at it for so long, but we did. 3/4's of us are still the original line up. We lost our friend and founding member Brian from cancer in 2014. Our lives and our band have changed drastically over the years. I'd say our music has also matured. At this point it feels unnatural to play music with most other people as we've sorta grown up together and traveled the world together and really we've progressed as musicians together. I think recording our albums and flying around the globe has helped shape our band to what it is today. The mileage and experience alone is a lifetime worth of memories, mostly good, some bad… but when we were fourteen did we think we'd be playing gigs in Tokyo or Melbourne or Costa Rica? No, not at all haha!
The band took a 5 year hiatus from releasing new music. What happened during that period and are you back for good? Did the break end up being a good thing? 
We never broke up actually. We toured the most we've ever toured those past five years with our album Dedication, which was a tribute to our founding member Brian who passed away. We went to Mexico I think four times; one time as support for Descendents. We went to Europe and UK, Japan, Canada with Propagandhi, and we did a full US tour as direct support for Strung Out. We supported bands like Subhumans and Anti Flag and a lot more. It truly was the most busy five years for us as a band. We also released a greatest hits 00-10 album a year after Dedication. Lots of festivals. It was a blast. We didn't intend to wait five full years to make another record but that's just how it ended up working out.
Resignation is the band's newest album. It seems to be rife with social commentary. Tell us about the socio-political influences on this album. 
Well we are all on the left side of things, even more so since the Trump era. The lyrics were all written before Covid 19 so I can't say that had any influence. However, the issues of corruption and police brutality and our current president have sparked some thoughts and lyrics. I went through some personal strife as did Tyler before making this album. Tyler was in a motorcycle accident that almost killed him, and recording this album was a huge rewarding feeling after almost losing my best friend.
Which Orange amps did you use on Resignation? How did you use them? 
We used the Terror Bass 500, Rockerverb 100, and the CR120 for pre-production as we use them for our live backline. They were blended with other amps in our final guitar and bass tones. The Blasting Room in Fort Collins, CO is where we make our records and their studio is top notch. It's always a treat for us to work with them. And since 2005 we've been working with our producer Andrew Berlin. He's the best.
Every artist and band has been handling the pandemic lockdown differently. How has After the Fall been dealing with it?
We all felt crazy and paranoid at the beginning. But we decided to get the record out anyway and start writing another. It was very important to us to still release Resignation. We will be ready to roll when touring and live music can exist once again. But for now it's been a break from the usual grind and hustle. We've had a little more time to work on other bands and projects as well. It's not all bad having this break, but we certainly miss touring and playing live. Spending more time at home and with family has been nice as well. And we've actually been able to pay off some band debts and buy new gear and instruments and we've all been working on recording/tracking from home and making new music still
What are your hopes for the year 2021? 
Well the record seems to be doing a lot better than we thought, responses are positive, the streams and sales numbers are a bit higher than they've ever been… so we hope to see all our friends and fans across the world and play some gigs, and we hope the world finds itself more peaceful and safe. However if things don't "go back to normal," we hope to always be friends and always make records. After two decades of this band and traveling, the post Covid era is an easier pill to swallow, or at least an easier potential future to grasp. One day we'll all be gigging again and that will be a glorious day.
After the Fall's new album Resignation is available NOW. Click here to check it out!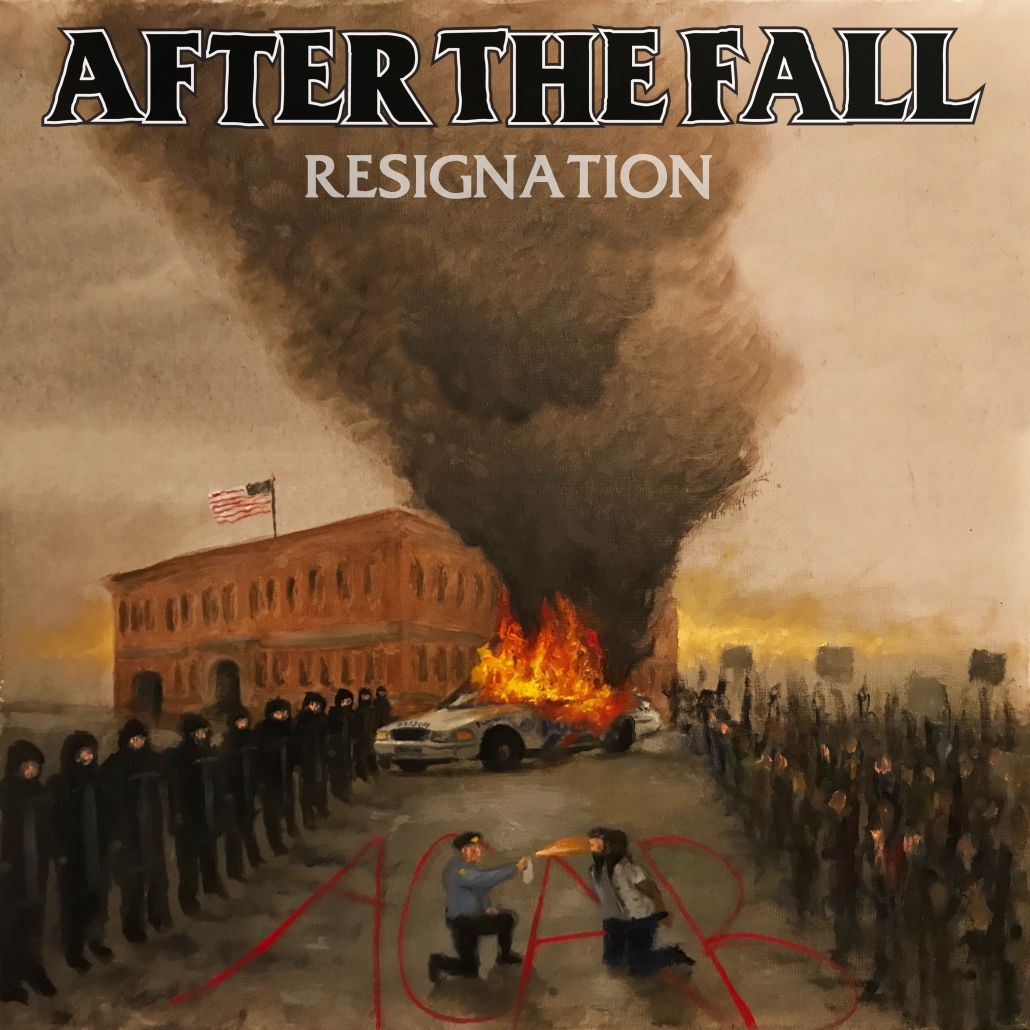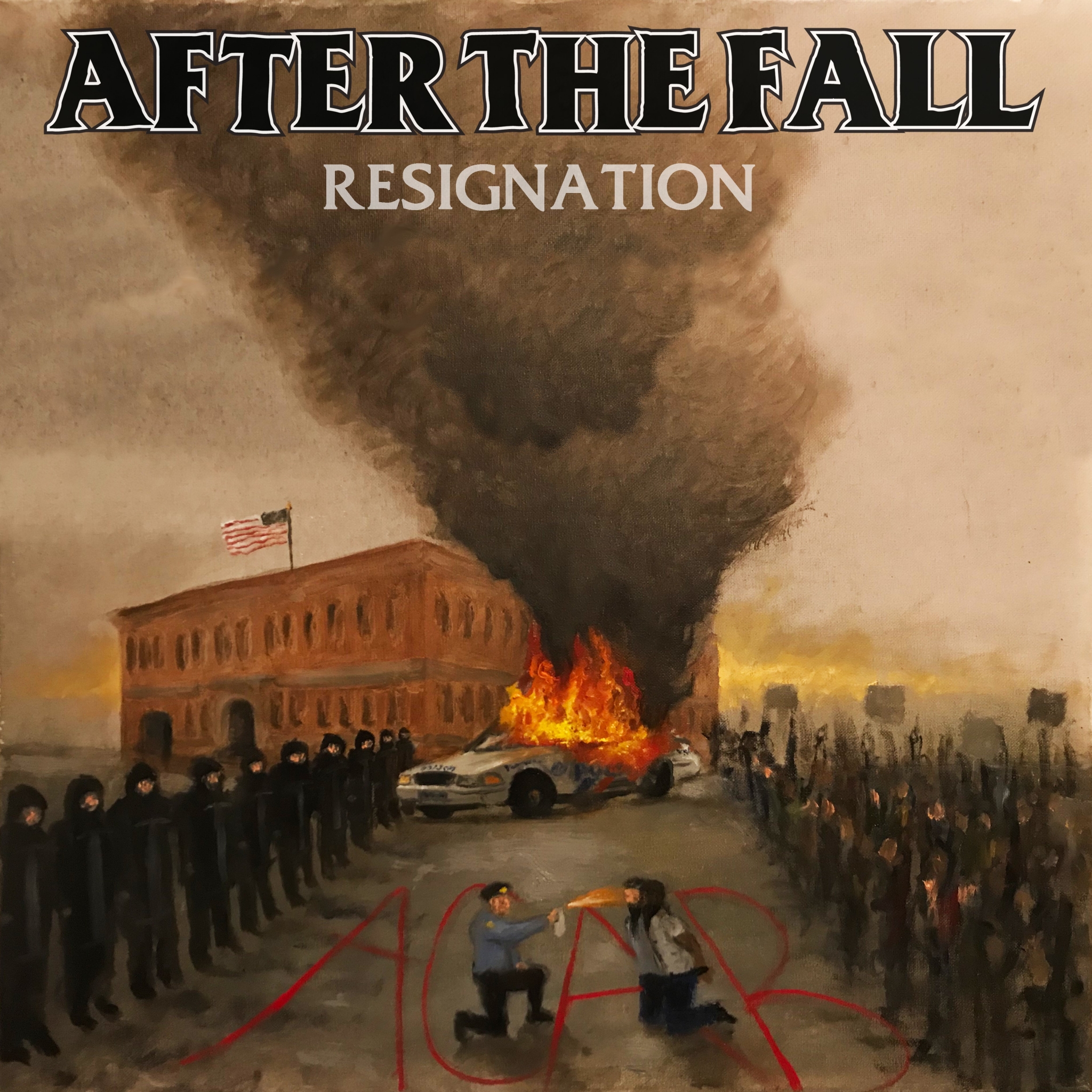 https://orangeamps.com/wp-content/uploads/2020/08/Resignation-scaled.jpg
2560
2560
alex
https://orangeamps.com/wp-content/uploads/2018/04/Orange-Pics-logo-307px-279x103.png
alex
2020-08-19 19:34:37
2020-08-19 19:34:46
Interview with Orange Ambassadors After The Fall