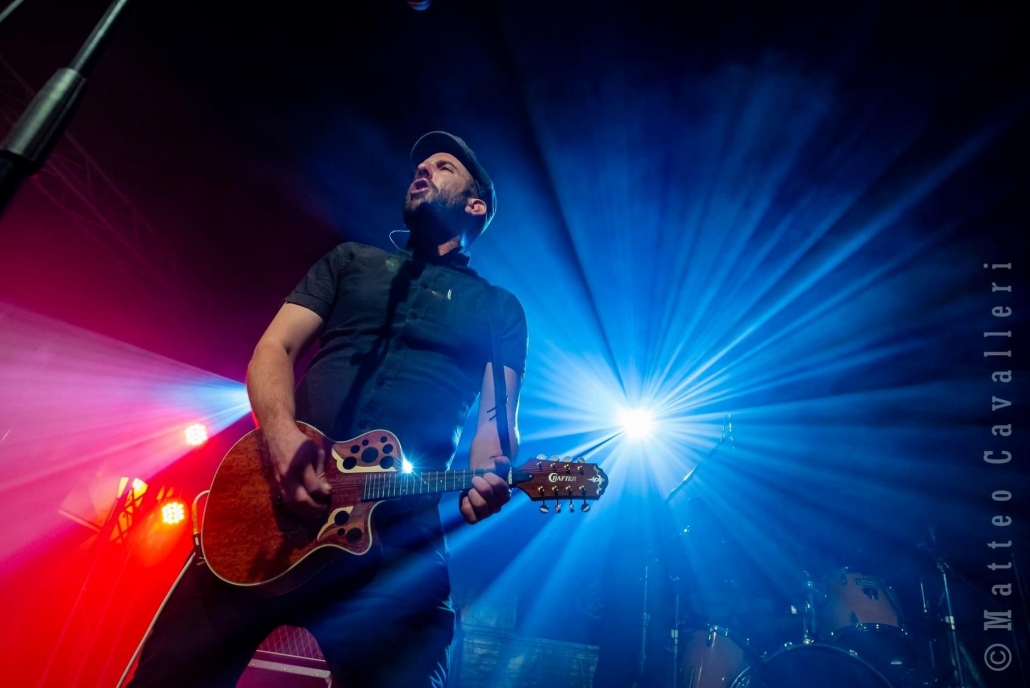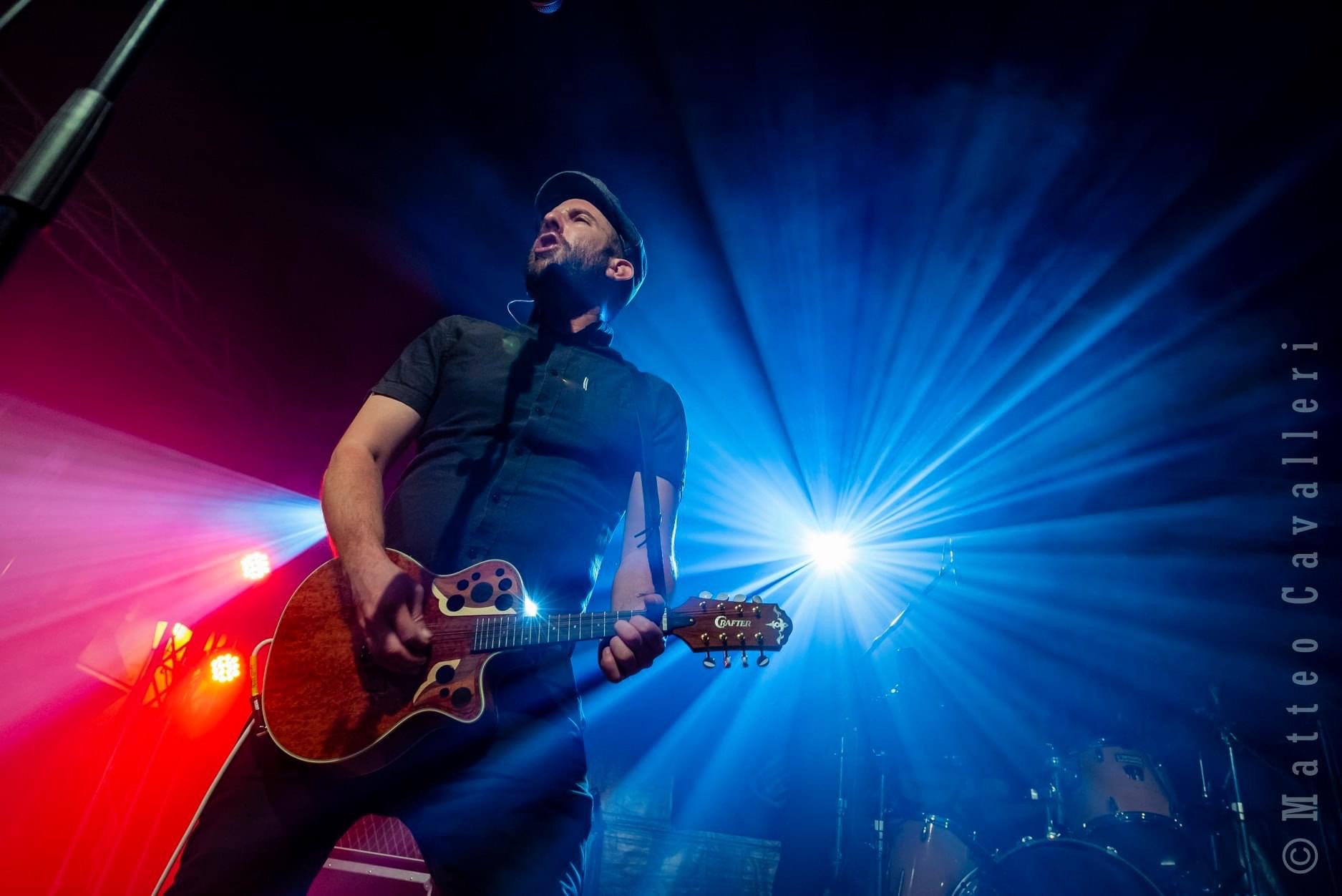 Adam: I'm Adam Kenny, mandolin, bouzouki and banjo player for the Rumjacks. We play fast Celtic punk rock. I grew up in western Sydney with Irish parents, where I was exposed to a lot of Irish music like the Pogues, The Cheiftans, The furyeys, Christy Moore and more at our family barbecues. At the time I laughed at them thinking I was too cool, and it wasn't until years later when I was listening to Joe Strummer playing with The Pogues, I found heard a beautiful mix of punk and folk, something that inspires us as a band to this day.
Music was clearly a part of your childhood being played at the house, when did you get into playing yourself?
Adam: My Dad gave me a Stratocaster copy when I was 13 or 14, He taught me 'House of the rising sun', and I was hooked. I did a year of classical guitar before I discovered Nirvana which became all I wanted to play for years. I played in a few different punk and hardcore bands and joined The Rumjacks as guitarist in 2008. After a few line up changes I ended up teaching myself mandolin, which in turn led me to tenor banjo and Irish bouzouki. Since then, I've had the pleasure of touring and recording with other folk/rock acts like Handsome Young Strangers, The Go Set, The Clan, and Irish singer/songwriter, Damien Dempsey.
Can you tell us a bit about The Rumjacks?
Adam: We're a celtic punk band formed in 2008, in the Blue Mountains, Sydney, Australia. We were all involved in different projects at the time, but as we found such a great sound together we started playing shows in Sydney, followed by the rest of Australia. In 2015 we did our first of many European tours, and in 2017 we did our first USA tour, before hitting south east Asia and Japan in 2019. When we tour, early starts and long hours in the van is normal for us, we keep it simple with a very small crew, so we are still involved in the fun load-ins and outs.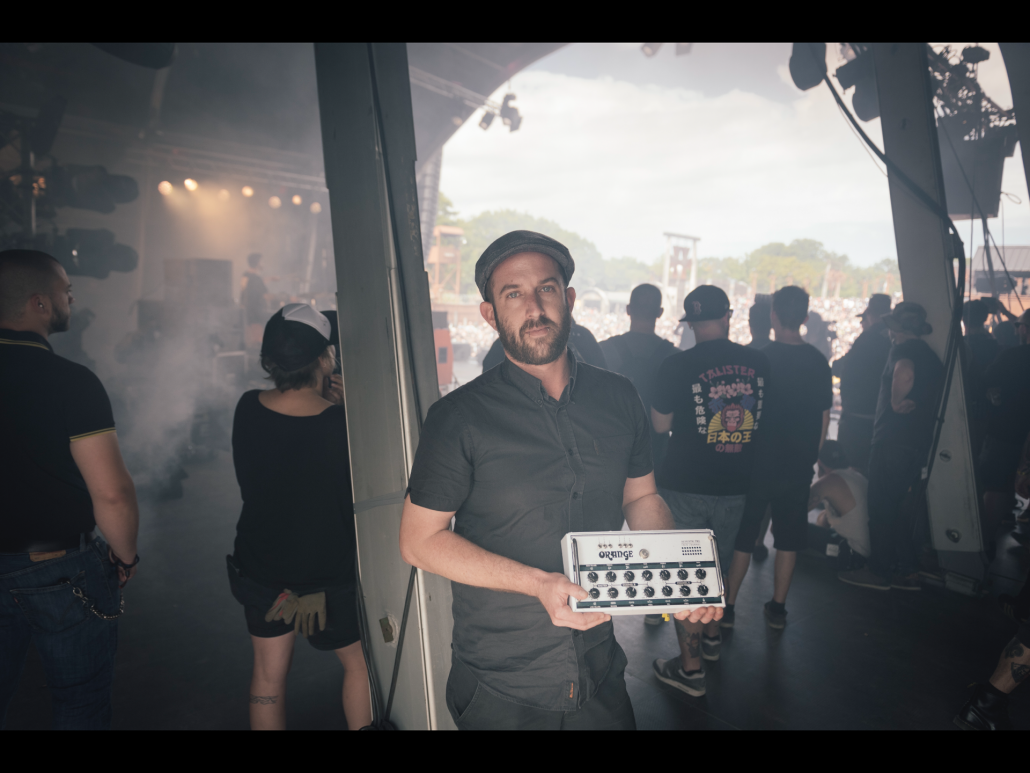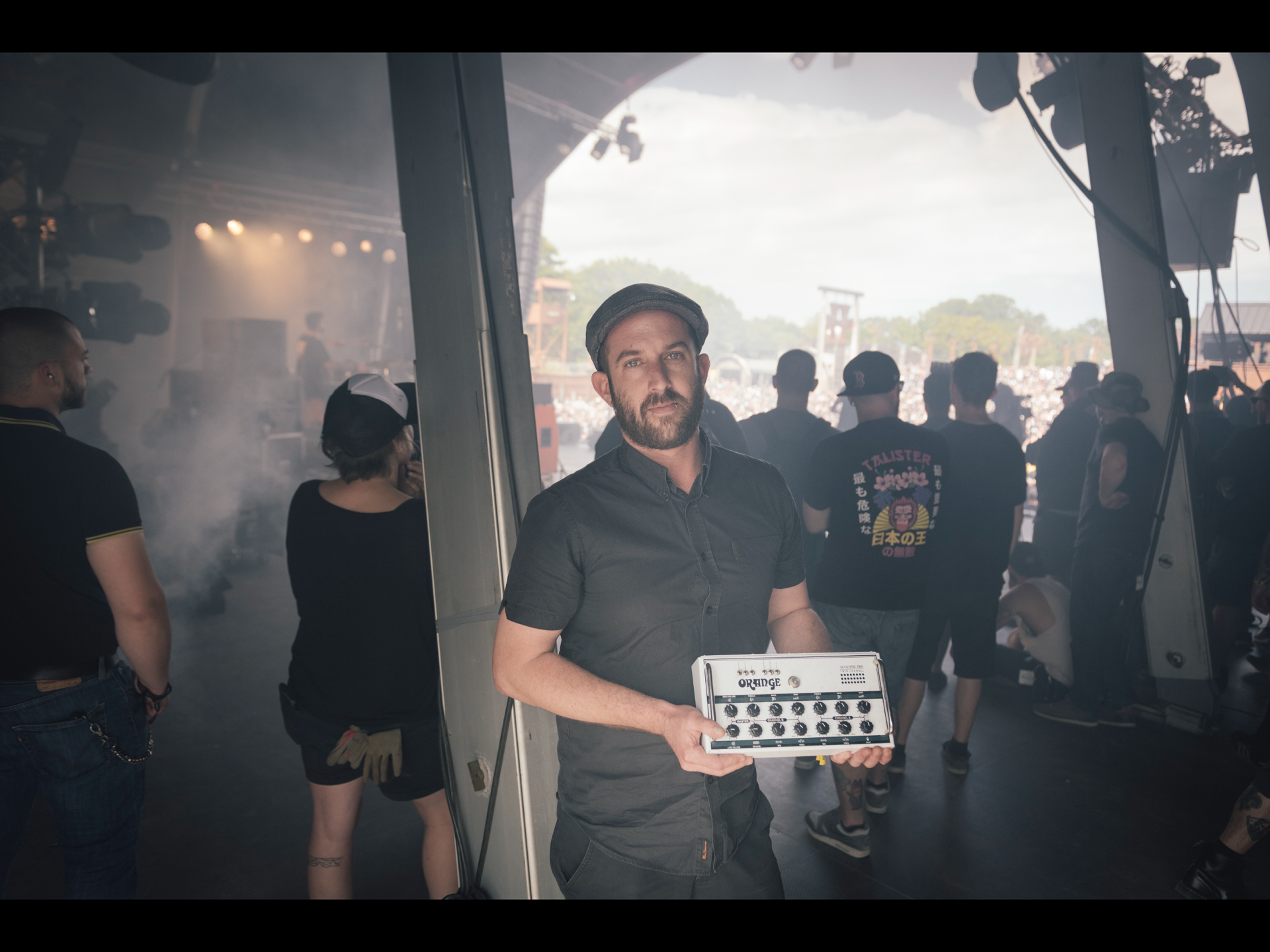 What are you up to during these strange locked down days?
Adam: I've been writing a bit, taking care of the garden and hanging out with the family cat. I'm lucky enough to be stuck in my hometown in the blue mountains right now, I just hope I can leave again for the upcoming summer festivals in Europe!
What's your history and experience with Orange?
Adam: I first started noticing Orange at live shows around the 2000s when I was watching a lot of punk and hardcore bands in Sydney, the sound they gave really blew me away, especially when driven for the harder styles. Naturally, the bright colours and cool symbols for the controls stood out to me. I was so used to seeing just big black Marshall and Peavey stacks, Orange always intrigued me. Over the years, I saw more and more of them popping up onstage (and in studios), and I thought these amps must be the real deal. After shifting to acoustic instruments live and in the studio, I was always on the lookout for good acoustic amps an DI preamps, it's always a battle playing acoustic instruments live with with full volume band, so the notch / feedback controls were a must for dealing with different live stages. I also hated having a pile of single DI boxes in front of me, so the dual channels on the Orange Acoustic Pre really stood out to me.
I use passive flat piezo style pickups in some of my instruments, and I can still get a steady and ballsy signal to the sound desk. Outperforms itself every night, a great piece of kit! I'm currently running an Orange Acoustic Pre for mandolin, Irish bouzouki, Tenor banjo and acoustic guitar, and the Crush Acoustic 30 for onstage foldback and in the studio. K&K banjo twin pick ups in the banjo and Irish bouzouki, Crafter mandolin with CnR-4 pickup. Godin acoustic guitar with Lr-baggs M80 pickup.
https://orangeamps.com/wp-content/uploads/2020/04/image-18-04-20-04-48.jpeg
1252
1875
Ella Stormark
https://orangeamps.com/wp-content/uploads/2018/04/Orange-Pics-logo-307px-279x103.png
Ella Stormark
2020-05-13 09:00:00
2020-05-11 13:15:15
Interview: Adam Kenny of The Rumjacks