Orange Amplification Welcomes New Bass Ambassadors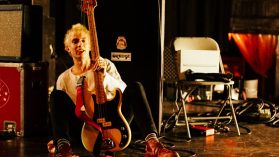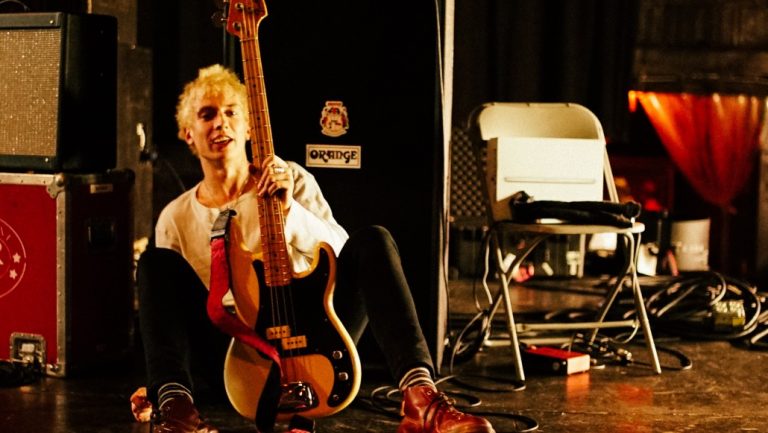 Orange Amplification has a long history of finely designed, high quality bass amps and cabinets used by their world class Ambassadors including Geddy Lee (Rush), Glenn Hughes (Deep Purple), Brent Hinds (Mastodon) and John McVie (Fleetwood Mac). They are proud to announce a number of new high profile Ambassadors joining their roster:
Grammy nominated Wolf Alice's Theo Ellis (Orange AD200B MK3 Head & OBC810 Cabinet) says 'It's one of the only bass cabs that works perfectly in cohesion with all my fuzz and drives'. Sergio Vega (AD200B MK3 Head & OBC810 Cabinet) of the Deftones explains 'because of the way I attack the bass the AD200B is perfect.' Matt Dirito (OB1-500 Head & OBC410 Cabinet & Crush PiX CR50BXT Combo) of the larger than life Pop Evil was 'blown away by the tone!' and 'can't believe the clarity, volume and overall punch of the amp.'  Mika Hakki (OB1-500 Head & OBC810 Cabinet) of Swedish rockers Monolord explains 'our music, being very low-tuned, slow and loud, needs amplifiers and cabinets that keep up with us. The OBC810 together with the OB1-500 really gives everything I want.' Jake Figueroa of Crobot commented 'The OB1 is a badass amp. Go to war with a battle stag of monstrous filthy tone or dial her back a bit for warm and crisp, clean runs. This amp is just as versatile as it is reliable. A work horse to the fullest extent.'
And it's not just rock bands appreciating the Orange bass amps and cabs. Chuck Platt (AD200B MK3 Head) with punk band Good Riddance found 'the overall tone I got was massive …. I was surprised how easy it was to dial in for my sound.' Kelsey Gonzalez (OB1-500 Head & OBC410H Cabinet) with one of the hottest new names in rap music, Anderson Paak and the Free National, simply states 'it's that classic sound!' Kelby Ray (OB1-500 Head & OBC810 Cabinet & Crush PiX CR100BXT Combo, AD200B MK3 Head) of country rockers The Cadillac Three feels 'proud to bring the heavy lap steel and bass sounds … to life with Orange Amplification!'
Today, more and more contemporary bass players are plugging in and turning up Orange bass amps and cabs because they love the crisp, clean British tone, the really tight low-end, the massive punch, the versatile distortion and consistent performance.
Orange amps give bass players everything they need and nothing they don't. Their great tone is a direct result of the 'no bells and whistles' design which gives the shortest possible signal path from bass to speaker. The wide choice of powerful cabinets is big on sound and can handle any size of gig, the studio or simple practice. Check out the whole range at https://orangeamps.com/bass-gear/.
https://orangeamps.com/wp-content/uploads/2018/04/Orange-Pics-logo-307px-279x103.png
0
0
Orange Amps
https://orangeamps.com/wp-content/uploads/2018/04/Orange-Pics-logo-307px-279x103.png
Orange Amps
2016-05-26 10:28:55
2019-11-30 16:51:57
Orange Amplification Welcomes New Bass Ambassadors