Battle of the Bands: Women in music.
We're approaching the half way mark in this year's Firestone 'Battle of the Bands', a competition where grassroots musicians are given the opportunity to be seen and heard – bands that may not have ever played outside their own garage, basement, or rehearsal studio. We are giving bands of all genres, ages and gender an opportunity to play in front of industry people and musicians who have been where you are now, trying to make it out there. For now though, we want to give some airtime to women in music.
As much as we wish we could just ignore the whole gender divide in the music industry -and every other industry, for that matter, statistics prove time after time that the music industry is very much a 'man's world', both on and off stage, and no matter how much we want that to change, it won't – unless more females stand up and make it happen.
Let's take a look back at females that have played important roles in music over the last couple of decades:
Brody Dalle Homme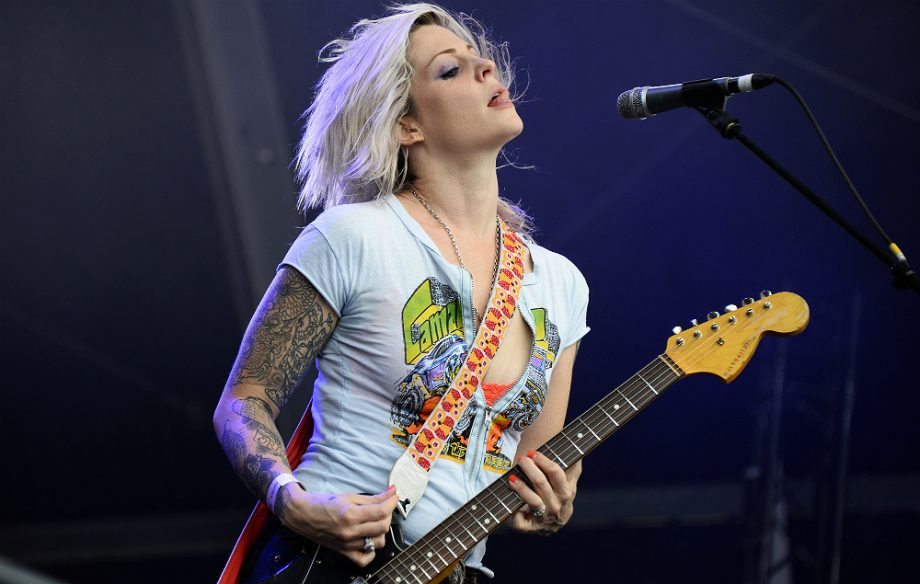 Australian born artist Brody Dalle moved to Los Angeles at 18 where she started punk band The Distillers, a band that gained huge commercial success and encouraged girls all over the world to pick up the guitar and scream their hearts out. After three albums, the band dismantled and Dalle went on to pursue her solo career. In 2017 she's happily married to Queens of the Stone Age Frontman Josh Homme whom she's got three children with, and she keeps making music under her own name.
Rosalie Cunningham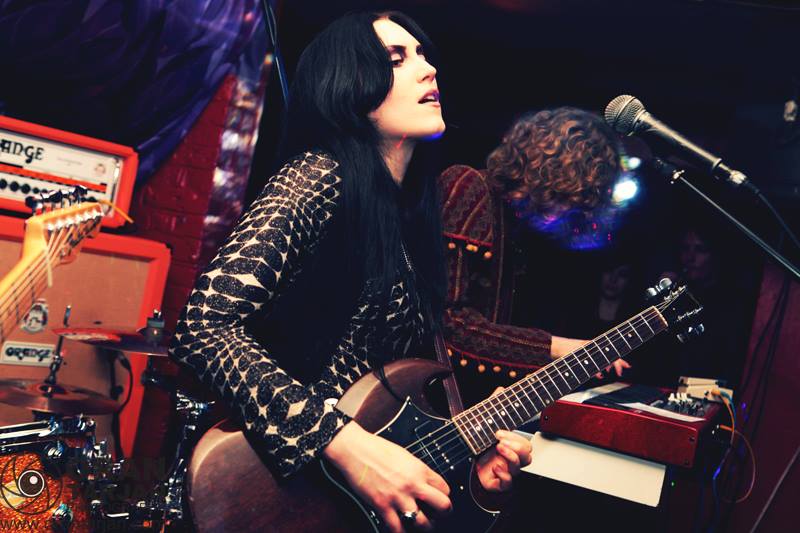 After the disbanding of her former band Ipso Facto, Rosalie Cunningham went on to form 70's influenced psychedelic band Purson, who's debut album 'The Circle and the Blue door' gained critical acclaim and ended was ranked number 15 on Metal Hammer's list of the 50 best albums in 2013. Armed with a Gibson Les Paul, Cunningham and the band toured relentlessly, supporting bands such as Kiss, Electric Wizard and Pentagram. The band announced their split earlier this year, but we're keeping our fingers crossed that Rosalie will yet again come back with a vengeance.
Zel Baterista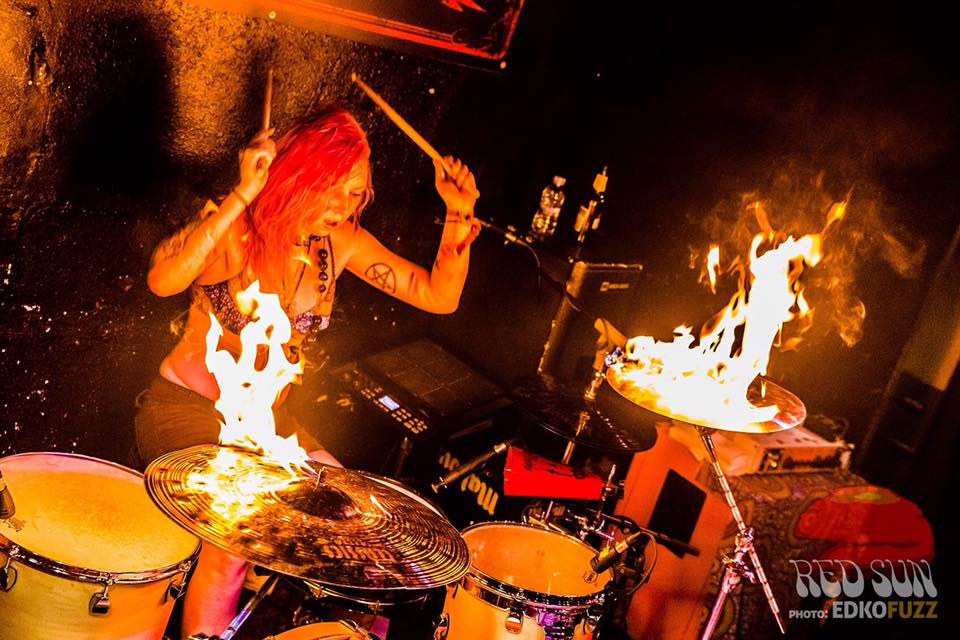 Vodun drummer Zel is an absolute powerhouse of a drummer and technical as few. Her band Vodun is African tribal inspired stoner psychedelic rock, and consists of a soul singer and guitarist, as well as Zel on drums. Known for the bands energetic and somewhat different live shows including face paint, costumes and flaming cymbals, Zel really is a breath of fresh air, and can knock you out of your boots any day of the week.
Alison Mosshart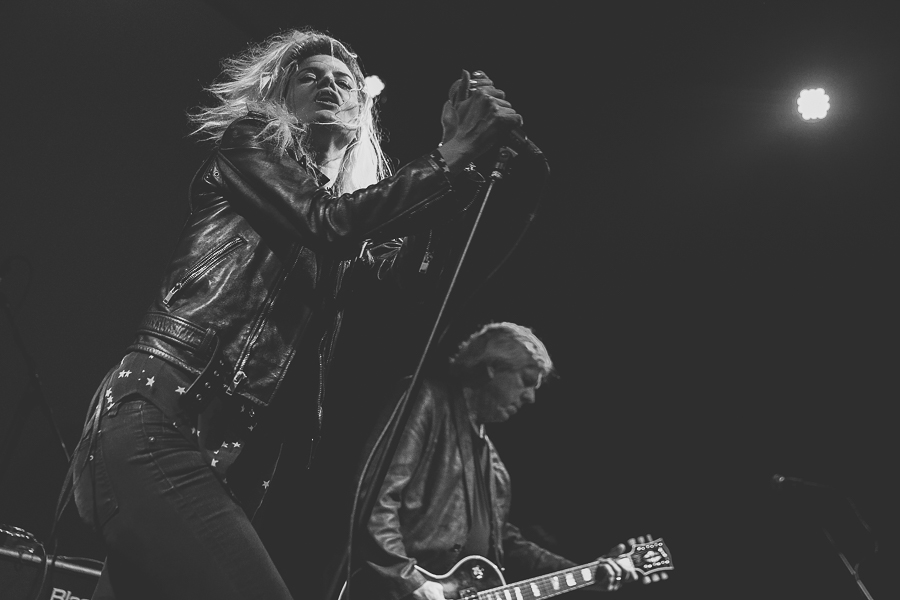 Alison Mosshart first gained fame with garage rock two piece The Kills alongside guitarist and singer Jamie Hince. Sharing vocals, the band toured excessively using just a drum machine for beats, and gained international fame. While touring with The Raconteurs, Jack White lost his voice and Alison ended up filling in on vocals for some shows, igniting some musical spark between Jack and Alison. The two ended up jamming alongside Raconteurs bassist Jack Lawrence and QOTSA guitarist Dean Fertita, and not long after a supergroup was born in the form of The Dead Weather. Alison's raspy voice and energetic live performances, makes her the epitome of rock 'n' roll, and she might just be one of the biggest females we've got in rock today.


Paz Lenchantin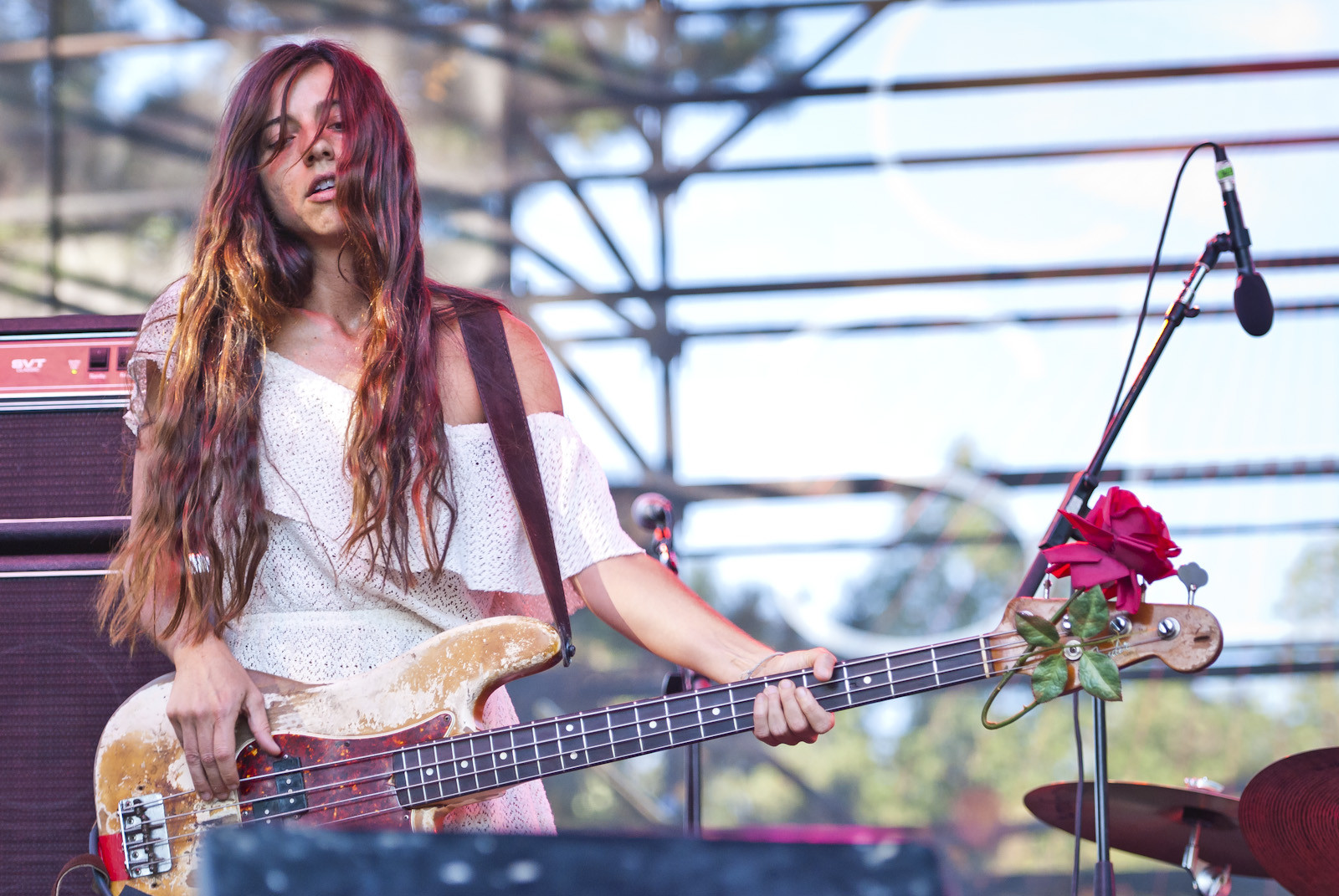 Multi instrumentalist Paz Lenchantin has had her fingers in all the pies – from playing bass in her own band The Entrance Band, playing violin on QOTSA's 'Songs for the Deaf' album, playing with A Perfect Circle, and becoming a permanent member of the Pixies in 2016 after being their touring bassist since 2014. Paz performances are spellbinding and her musical craftsmanship really is astonishing. She is a world class bassist, and while playing with The Entrance Band she almost functions as a second lead guitarist with her melodic way of playing.
Joan Jett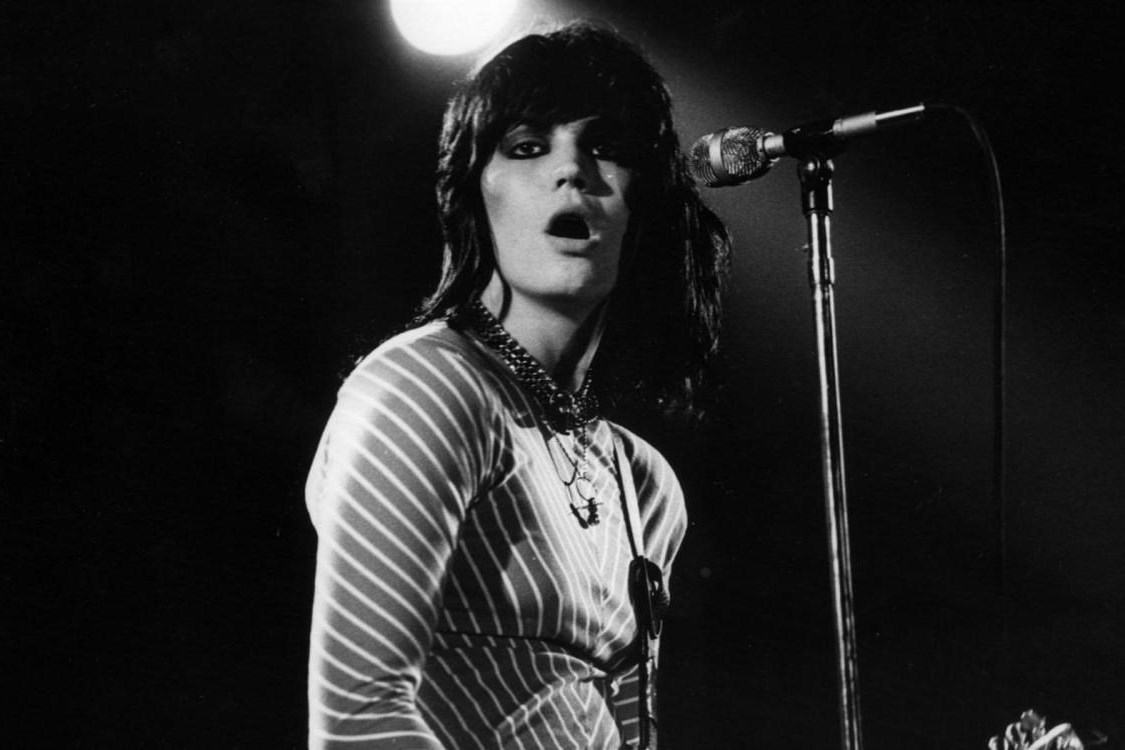 From forming her first band at the tender age at 16, Joan Jett gained international fame with he band The Runaways from an early age. The band recorded five albums and toured and opened up for bands such as The Ramones, Cheap Trick and Van Halen. After the Runaways ended, she felt lost as 'her baby had died' and eventually ended up forming Joan Jett and The Blackhearts, and band that's still together this day today. Joan Jett is pretty much a living legend.
Liz Buckingham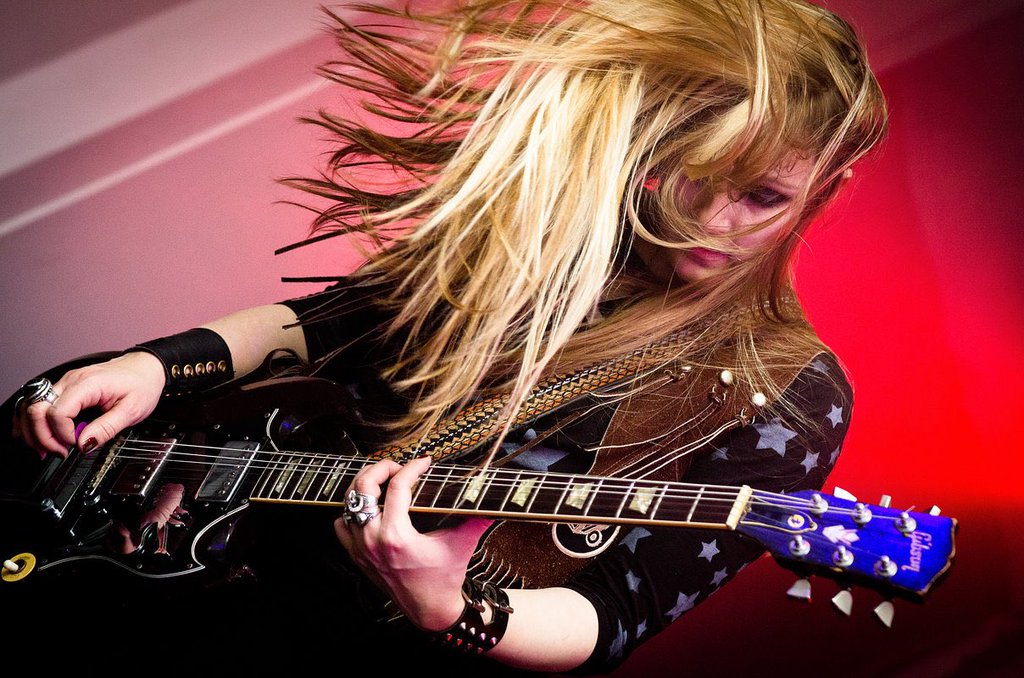 Since joining Electric Wizard on guitar more than a decade ago, Liz Buckingham has proven herself to be one of the queens of doom, a genre that's more males than any other. Buckingham's riffs are heavier than hell, and her presence is so refreshing in a sea of bearded blokes.
Heather McKay
The Amorettes is an all female rock n roll three piece from Scotland, and they have been making a name for themselves over the last couple of years touring with bands such as Europe, Danko Jones and Black Stone Cherry. Bassist Heather McKay is the youngest one in the bunch, and also happens to be an Orange endorsee! The band's sound has been described as "Airbourne fronted by Joan Jett, and a "Female Motorhead" – do we need to say more…?
Nita Strauss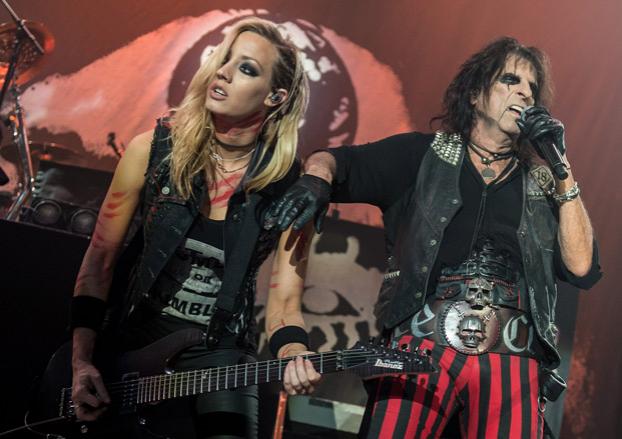 Californian based guitarist Nita Strauss descends from Austrian composer Johann Strauss II, and her claim to fame was as the guitarist in the all female Iron Maiden tribute band the Iron Maidens. As of 2014, Strauss took over as Alice Cooper's touring guitarist, and she's been touring excessively ever since.
Despite all of the artists above being from different genres and generations, they share their passion for their profession, and the mutual understanding that music speaks for itself, no matter gender, sex, or race. Help us make this year's Firestone Battle of the Bands one of the best ever – let's celebrate diversity and come together for music.
We are a partner in this year's Firestone Battle of the Bands, a competition that gives unsigned acts the chance to showcase their musical talents and be in with a chance of winning a great set of prizes. Entries are now closed but 6 spotlighted artists have been chosen by us and campaign partner PMT and a public vote to choose the 3 finalists opens on Monday 13th November.
Keep an eye on our social media and Firestone's Facebook, vote, share and #BeHeard
https://orangeamps.com/wp-content/uploads/2017/10/0145-BOTB-Orange-Blog-HEATHER.jpg
500
1000
Ella Stormark
https://orangeamps.com/wp-content/uploads/2018/04/Orange-Pics-logo-307px-279x103.png
Ella Stormark
2017-11-03 16:01:33
2017-12-21 23:00:21
Battle of the Bands: Women in music.