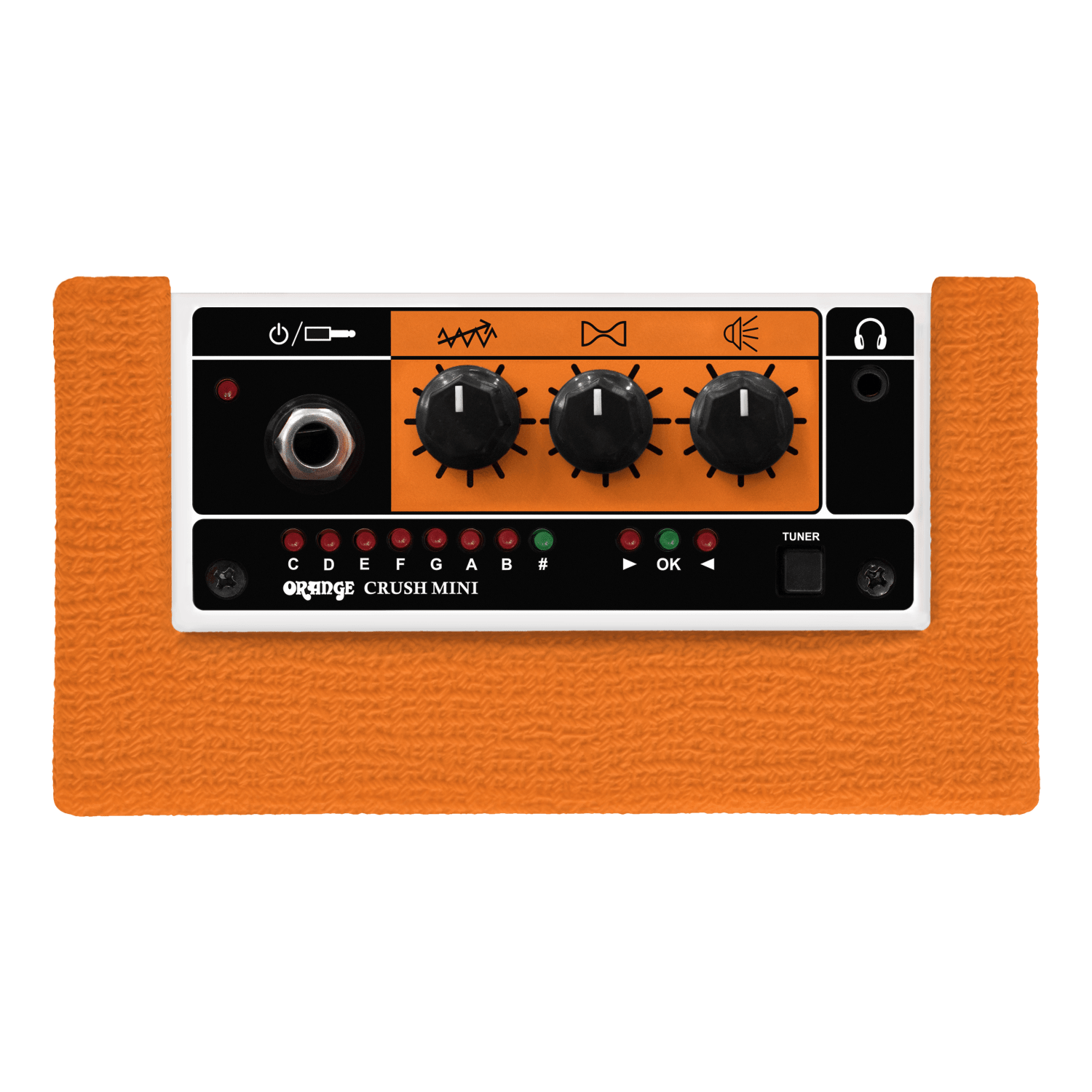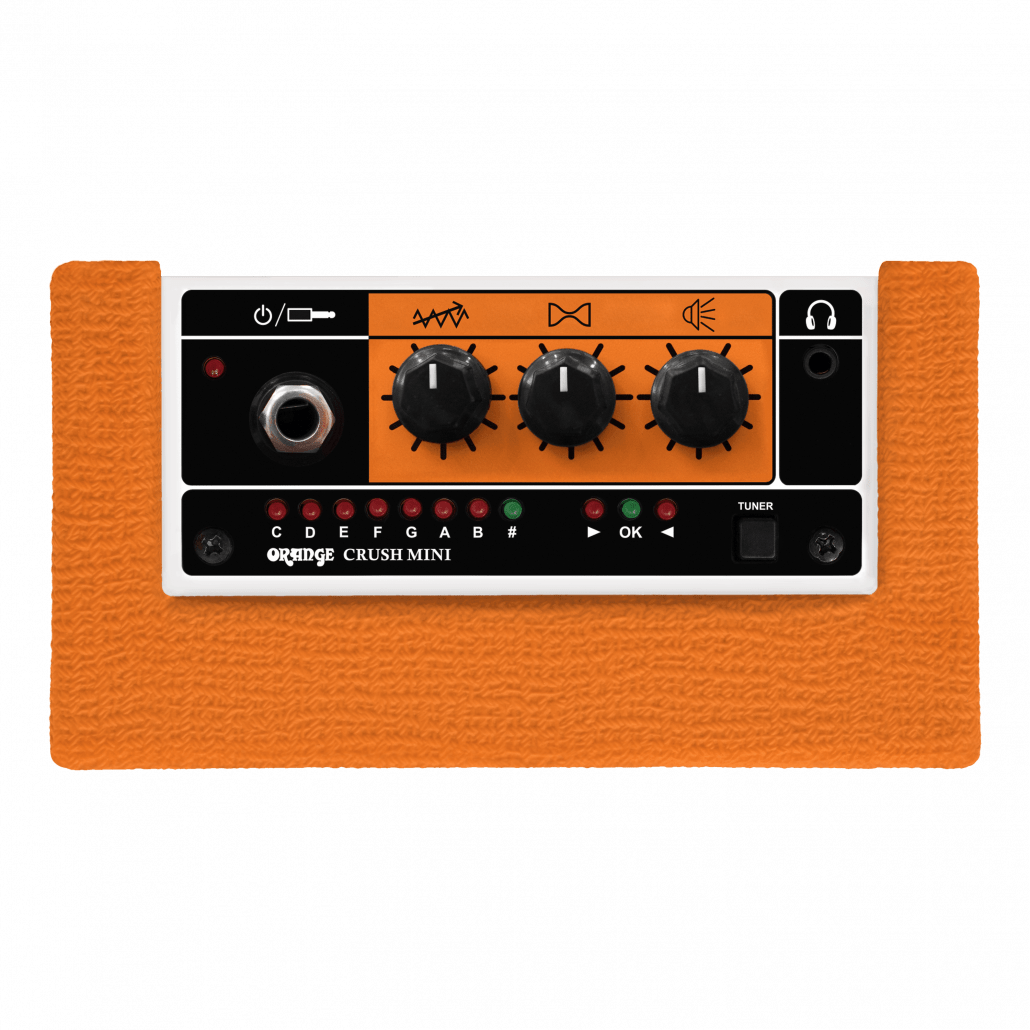 Input
This is the input of the unit for your guitar which also acts as a power switch. Connecting the jack will allow the unit to be turned on.
Gain
Adjusts the gain level. A variety of tones can be achieved, from clean (low setting) to heavy distortion (higher settings) and everywhere in between. Note: With the Gain set to minimum, no sound will be heard.
Frequency
Adjusts the tonal response. Turning clockwise reduces mids and produces brighter tones. Turning fully clockwise 'scoops' the mids
entirely. Turning anticlockwise increases the mids and smooths the treble.
Volume
Adjusts the overall output volume. Experiment with the Gain control to achieve the desired balance. Set to the minimum position before
switching the unit ON. When using the Phones output, keep the Volume control low to avoid overloading headphones or the input of your mixer/recording console.
Tuner
The chromatic display shows which note you are playing. The pitch indicator shows if the note is flat or sharp. Adjust the pitch in the direction shown until the OK LED is lit.
Phones
The headphone output disengages the speaker output for silent practice. CAUTION: Headphones used for extended periods of time
at extremely loud levels may cause hearing damage.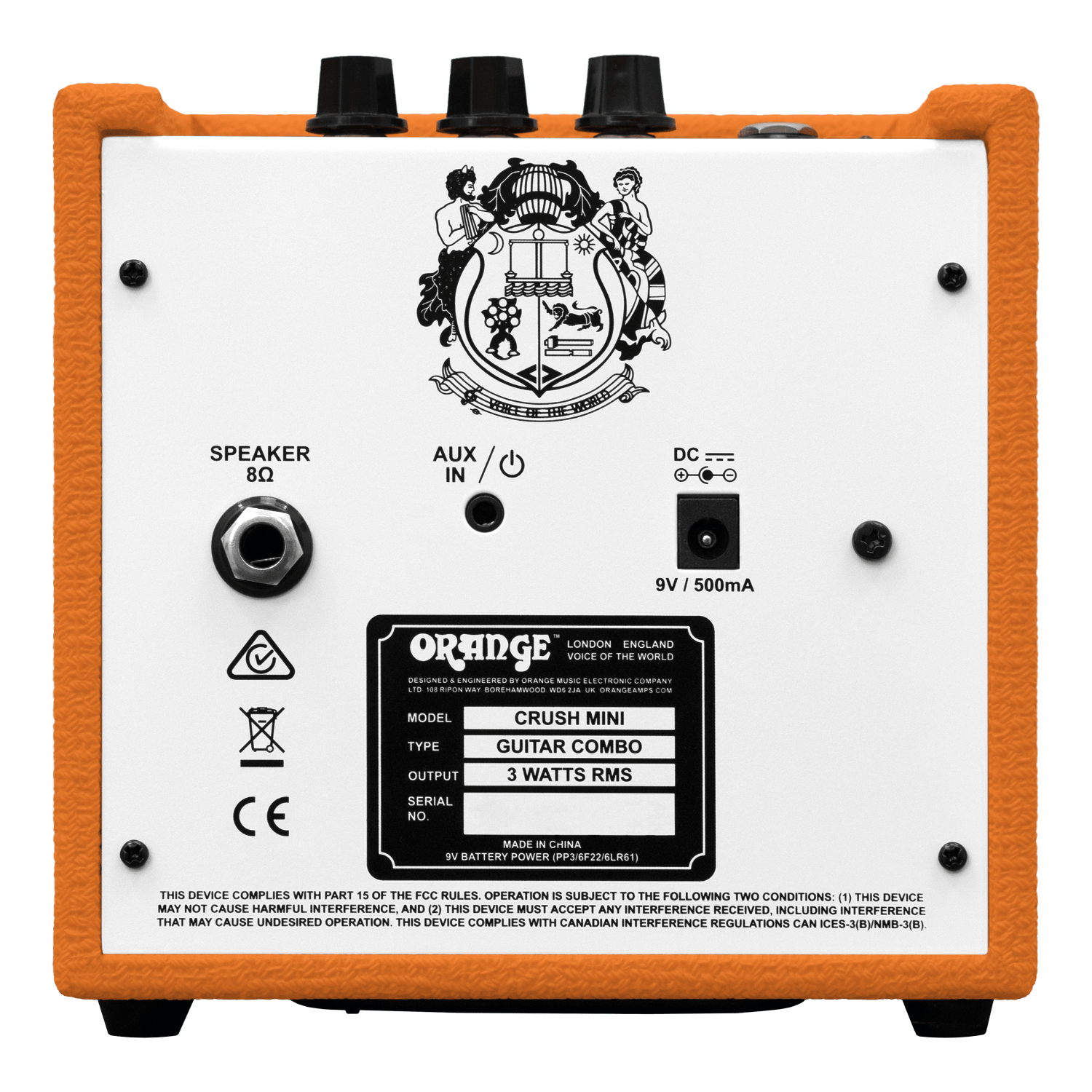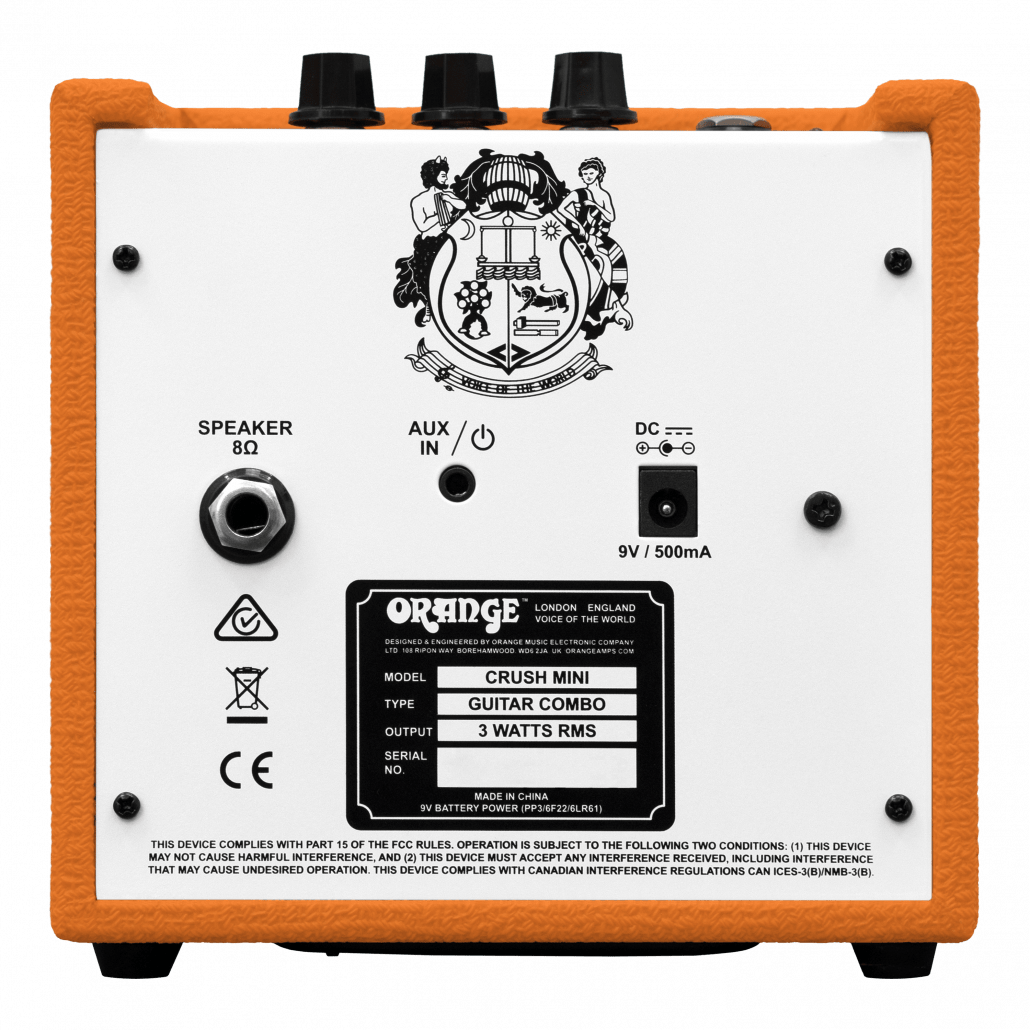 1. Speaker Out
The Crush Mini can be used to power an external speaker with a rating of 8Ω or more. This will disconnect the
internal speaker. Always use a dedicated speaker cable.

2. Aux In
Connect external devices (Laptop, MP3 player etc.) to the AUX IN via a 3.5mm audio cable. Audio is summed
to mono. Connecting a jack to the AUX IN will allow the unit to be turned on.

3. DC In
The Crush Mini can be powered by 9V or 12V DC. A regulated DC power supply fitted with a centre negative plug (2.1mm) must be used.