Does your goldfish enjoy Mastodon? Is the answer to controlling a fire, more fire? And how can we be everywhere at once, yet still on the tour bus?
Orange may have the answer.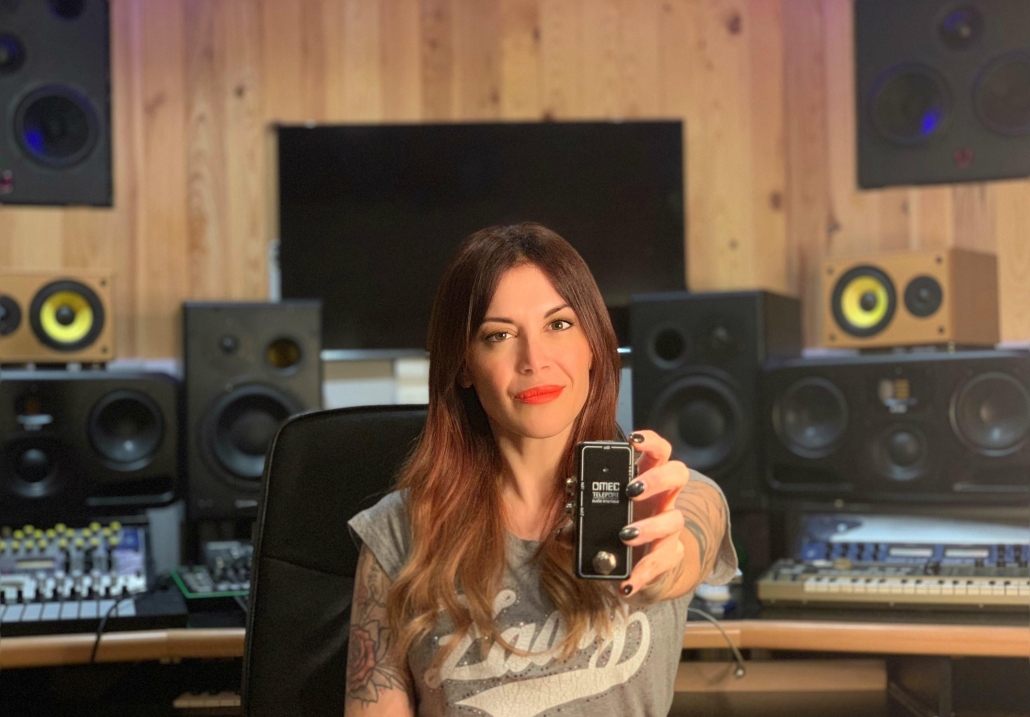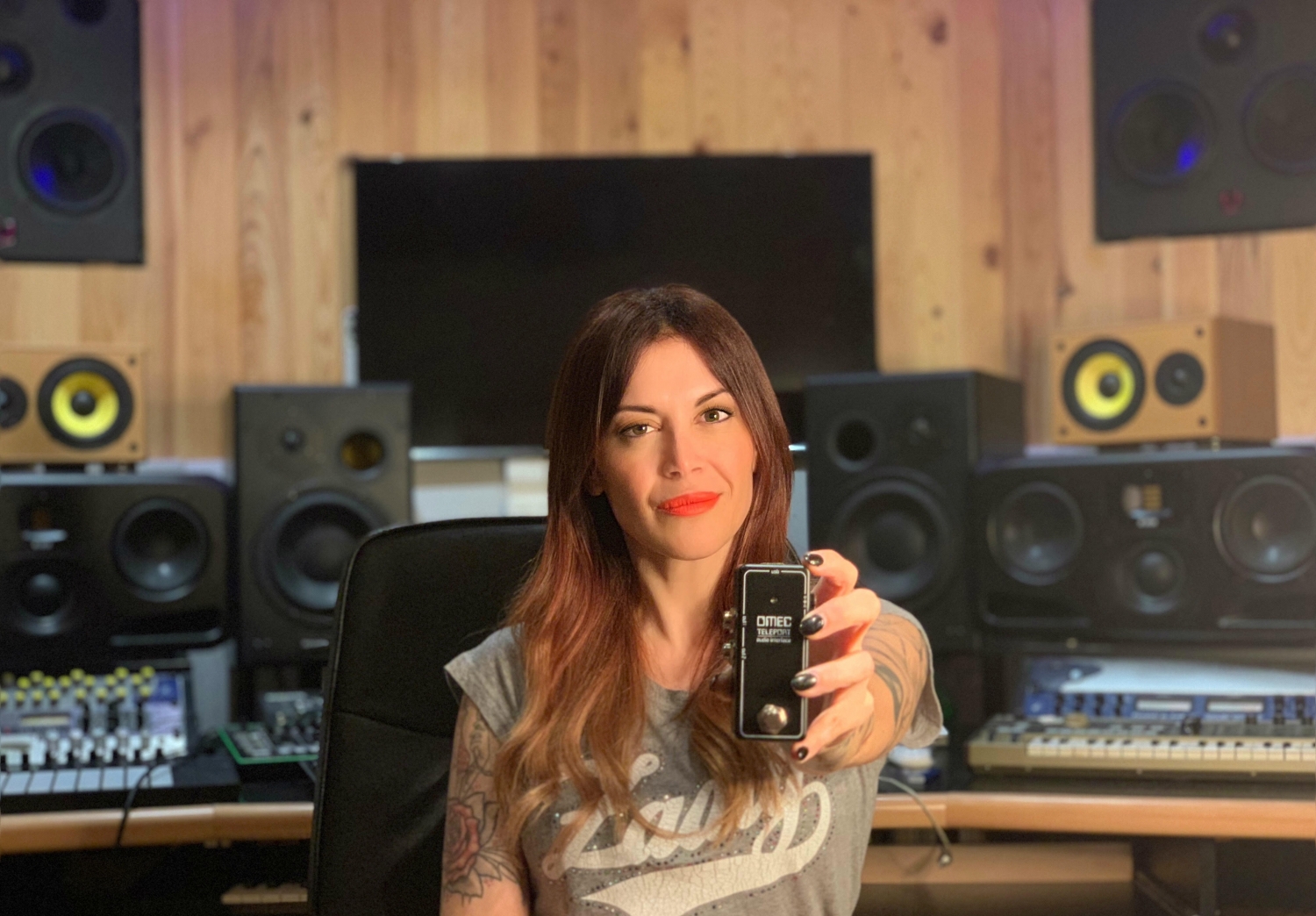 From within the Deep
Along the murky journey of discovery, music, especially amplified music developed through necessity. Just as humans evolved ears from gills, the universal language of music has continued to change faster than you can say 'amphibian'.
That evolution began in the Deep South as musicians innovated through necessity, converting wartime radios into rip-roaring filthy beasts of amplifiers that warded away the competition with a harrowing banshee-like wail of the Delta and Chicago Blues.
The Beast from the East
Innovation like that of the blues explosion provided the inspiration for amps like the Orange Rocker 32. All valve monster tone within a 2×10" stereo combo designed for experimentation, offering a 15W per channel stereo power amp with a mono FX send and stereo return (left and right).
Within one box you have an array of tonal weaponry to rival even the monster rig superpowers. Imagine the footprint of a self-contained amplifier, but with the option to run stereo or mono outboard rigs or even A/B split to create two separate tones, helping to build a complex sound that would envy the genius of professional amp techs.
It's that kind of flexibility that has put musicians like Kelby Ray of The Cadillac Three on the map of modern music innovators.
Beyond the Southern Limits
The Cadillac Three (signed to Big Machine Records) are quite an incredible band who push the envelope of the Southern Rock genre, occupying a space in country music that goes beyond their stomping ground of Nashville.
Part of their appeal is their straight-talking, no-nonsense songwriting alongside a unique band setup that features Kelby playing a lap steel guitar, bi-amped to produce the full spectrum of tones.
"People watch us play live and they think there are six people in the band when it's all coming from two guys and a drummer," said Kelby in a recent interview with Orange.
On what makes Orange Amplifiers ideal for building a mountain of tone Kelby goes on to say "If you play through any of the Orange amps over their competitor (products) you'll notice the difference is this cool overdrive sound that gives a little bit of grit on the bass of the AD200-MK3, and the crunch and full-bodied mid-range of the AD30HTC and OR15H".
However, Kelby's mad skill though is mastering the art of bass playing and transferring that skill onto the lap steel while simultaneously covering the treble side of the instrument, something that he partially attributes to the advice of legendary producer Bob Rock. These days Kelby is nailing it all on his own!
And into the Realm of Possibility
Another Big Machine Records artist who's been pushing the limits of the bass guitar for some time now is Tom Petersson of Cheap Trick.
Petersson dons a mindboggling 12-string bass which is pretty innovative in itself, but he also runs a monstrous rig of all valve gear combining guitar and bass amps with a huge speaker array pushing a hell of a lot of air. He likes to push his amps to their limits, producing natural overtones that you can only get from all analogue gear.
By his own admission, Tom is looking for that sound when the amp is 'about ready to blow up'. That's why at Orange Amplifiers we build our amps to be taken one step beyond the expected, gear that can handle anything you throw at it.
"It's at this point you can dig in and it breaks up; back off and the amp is clean", said Petersson. "Orange Amplifiers give you the headroom to create your own sound, allowing for techniques like muting where the subtly comes out in your playing".
Petersson's sound is a combination of the AD200 bass head with an 8×10" cabinet, that's 200 Watts of pure creamy, dynamic low-end with focused mid-range, engulphing you in a barrage of harmonics across the whole frequency spectrum.
In contrast, Geddy Lee uses the same AD200 bass amp as one-quarter of his mega rig opting to max out the treble and gain to produce the overdrive part of his tone, highlighting how universal that classic all-valve bass amp can be.
But for Tom Petersson, his Cerberus-like monster rig features two Orange guitar amplifiers for the top end which includes a Custom Shop 50 head, crafted to produce exquisite blues-rock tones. This amp includes a switchable output stage to offer the chimey purity of Class A or a more opened mid-range Class A/B which adds plenty of full-bodied kick. Petersson's Customer Shop 50 is partnered with two 4×12" cabinets.
Tom also boasts a venomous Rockerverb mkii alongside two 2×12" cabinets, adding the filth and the fury to his already mighty setup.
Innovating with Solid (State) Logic
After recording and touring 12 studio albums Ty Tabor knows a lot about tone and as an Orange representative with experience using solid-state gear in the studio and on the road since the beginning of the technology, he's an authority on the subject.
Tabor's amp of choice way back was the Lab Series L5, also a favourite of the late great BB King. It's one of those fabled amplifiers that many people have been striving to recreate. The fact that Tabor was the first endorsee to use the Orange Crush Pro 120 is a testament to the tone of that solid-state amp.
When Orange took our foray into solid-state amp build of the Crush series, we put all the attention to detail you get from an Orange tube amp, giving that lively feel and responsiveness with a rich tonal characteristic, the hallmark British sound. If you imagine how those early solid-state engineers would have been producing their amplifiers, they were probably taking the same approach as Orange, although those pioneering engineers didn't have the luxury of using tried and proved on the road, sourced from reliable partners. They were in at the deep end!
What you get with the Orange Crush Pro is two channels built into the ruggedness of a solid-state amp. One channel is a classic vintage-inspired channel with sparkle at the top end and when pushed it embodies the bluesy crunch of Keith Richards. Channel two is more matched to the Rockerverb's high gain, all-out attack.
Masters of Flexibility
Brent Hinds of Mastodon is a beastmaster; those who venture the deep enough into the bowels of the underworld will discover his truly monstrous creation. Ler LaLonde of Primus knows the deal; he's also one of the dark souls of willing to adventure into the depths of musical creativity where mere mortals dare to tread.
It's diversity where the Brent Hinds Terror comes up trumps with two channels and a unique Terror gain structure that works beautifully for funk, world music and metal alike.
The natural channel has more bottom end staying fat and full, oozing with warm valve compression from the EL84 output section. On the dirty channel, there's three different gain structure, brighter at lower gain levels which fattens up the more you dial the gain in. The new gain structure also means that the gain comes in more quickly.
Into Another Dimension
Sometimes big rigs come in surprisingly little boxes, take for instance the OMEC Teleport interface. For a start, this piece of kit fits in your pocket or snugly on your pedalboard.
What the OMEC Teleport does best is give you total flexibility transferring from the analogue realm through to digital or vice versa.
Use it as a high-quality AD converter to:
Track straight into a DAW or audio editing software from your instrument
Connect to a virtual rack straight from your instrument
Use it as a high-quality DA converter to:
Switch a digital signal back to analogue into whatever outboard gear you're using (like a mixing desk, DI box, amplifier)
The OMEC Teleport is roadworthy, and that is noteworthy. Just like all Orange products, it's designed to take the brunt of the road, it's a rock-solid design in a stompbox casing; pretty tough to break. If you're nodding your head at this point, you've experienced the joy of your latest recording gadget falling apart mid-tour.
Second, on the horror shit show of modern technology is latency issues, the OMEC Teleport, doesn't have this issue, here's what Rudy Sarzo of Whitesnake/Ozzy Osbourne had to say:
"As a recording and touring musician with the Teleport I'm now able to bring my favorite audio plugins on my laptop, iPad or iPhone and play them on stage, in my hotel room or recording studio. I now have a consistent tone and quality anywhere I go with minimal amount of gear. In addition, the low latency and high-end AD/DA makes the Teleport my to go audio interface. All of this in a lightweight mini pedal. A total game-changer!!!"
There's more, you can convert audio to MIDI, meaning you can control synths and MIDI libraries, Nalle Colt of Vintage Trouble adds:
"What an amazing little pedal! Big thanks to Danny Gomez at Orange Amplifiers for setting me up with this little genius box. With the major advancements of digital plugins, this is the gateway to marry new and old together in a super simple way."
The Ever-Evolving Sphere
At Orange Amplifiers we keep close to players, from bedroom guitarist to the worldwide touring artist. You never know when or where the next great idea will come from, but it will always have: a tough skin, be simple on the outside, but complex enough on the inside keep doing what it needs to, and most of all bear fruit for the future innovators.
https://orangeamps.com/wp-content/uploads/2019/05/Marien-Baker-DJ-Producer-OMEC-Teleport.jpg
2807
4032
Jamie Smith
https://orangeamps.com/wp-content/uploads/2018/04/Orange-Pics-logo-307px-279x103.png
Jamie Smith
2019-09-25 17:11:26
2019-09-30 15:58:16
Innovation: Orange?