TINY TERROR CHANNEL | FAT CHANNEL | BIG SOUND | PORTABLE
OFTEN IMITATED, NEVER EQUALLED
The Dual Terror is a direct descendant of the iconic Tiny Terror, which turned the guitar world upside down. Heralded by Guitarist Magazine as 'the most important guitar product in the last 30 years', it was the original lunchbox amp head, and continues to set the standard by which all other low-wattage valve amplifiers must be judged. Though discontinued, the Tiny Terror lives on…
With four EL84s delivering 30 Watts, the Dual Terror head is the most powerful amp in the Terror range, offering two channels of that famous Tiny Terror tone – with double the headroom. Flexible power switching options and a straight-to-the-point control panel make this a great "grab and go" amp that wouldn't be out of place on any stage.
TWO CHANNELS OF TERROR
The Dual Terror's two-channel preamp offers up a double helping of that groundbreaking Tiny Terror tone. With a no-frills control layout and two stages of in-your-face Classic Rock gain, each channel places the Master Volume and Tone controls after the Phase Inverter. This innovative feature of the original Tiny Terror means that signature overdrive is always available, no matter how loud or quiet.
The Tiny Terror Channel is, as the name suggests, identical to the original. From clean to crunch, this channel is bright, lively and articulate. A wide-ranging Tone control and beautiful interaction with the EL84 power amp make it impossible to dial in a bad sound, giving instant access to every kind of classic Orange overdrive.
The Fat Channel also uses this critically-acclaimed formula, adding warmth and a little extra gain. This different voicing has its own character, great for full-bodied rhythm sounds, mid-forward leads or for balancing two different guitars in a live setting.
POWERFUL AND FLEXIBLE
With four EL84 valves and our famously heavy-duty proprietary transformers, the Dual Terror's 30 Watt power amp has enough grunt to fill any stage. Clean tones are delivered with ample headroom before smoothly transitioning into rich, crunchy, British overdrive. The combination of the rear-mounted 4 Valve/2 Valve switch and Full/Half Power modes drops output power down to 15 or 7 Watts, guaranteeing the feel of this highly responsive amp is never lost, even when low volume is a necessity.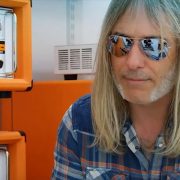 The Dual Terror is essentially Two Tiny Terror front ends that you can switch between, in one 30 Watt package.
[On the original Tiny Terror] I like to keep things simple. The Tiny Terror is probably the amp I'm most proud of. The idea was to make a small amp that didn't sound like a small amp – all valve, tight, punchy, springy – that didn't have that '5 Watt single-ended amp sound', which definitely sounds like a small amp! The Tiny Terror meant you could take a proper amp in a gigbag on the train or the bus to the show, borrow a 4×12″ cab from another band on the bill and blow everyone away.
I love output valve distortion and, for me, EL84s have the most musical saturation. 15 Watts cranked is the perfect volume to achieve it. The circuit I came up with for the Tiny Terror was designed with that in mind. It's a unique channel with only three controls – gain, volume and tone – but it gives you everything from clean to pretty ridiculous. The first gang of the gain pot increases the gain of the first stage and the second gang of the pot increases the impedance of the second stage. This results in the signal pushing into the output valves evenly all the way up. It's a real musician's amplifier, so when you play softly you get glistening cleans, and when you dig in it crunches up into rich overdrive – all with the touch of your hands.
Features:
Two-channel, all-valve head with output power switching
Valves:
Preamp: 4 x Ecc83/12ax7
Power amp: 4 x EL84
Controls (Right to Left):
Gain, Tone, Volume for each channel
Output Power:
30/15/7 Watts RMS (switchable)
Speaker Outputs:
1×8 OHM OR 1×16 OHM OR 2×16 OHM
Unboxed Dimensions (W x H x D):
36 × 19 × 18CM (14.17 × 7.48 × 7.09″)
Unboxed Weight:
9.75KG (21.5LB)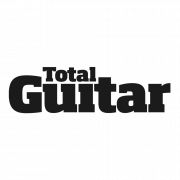 We reckon the majority of players looking at the Dual Terror will be staring their new amp squarely in the eye. 5/5 Stars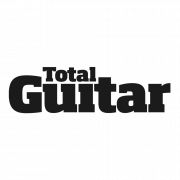 "The Dual Terror's sounds are superbly defined, and it's aimed at the 'Brit' sound genre that Orange practically invented. Combined with its extra power and steel-cased durability, the DT is a great choice for indie rock, classic rock and blues, which easily spans stage, studio and practice use."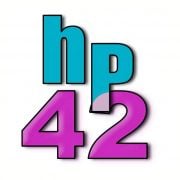 This is a great machine for any kind of dirt!
https://orangeamps.com/wp-content/uploads/2012/01/Orange-Dual-Terror-1-Preview.png
795
795
Ibe
https://orangeamps.com/wp-content/uploads/2018/04/Orange-Pics-logo-307px-279x103.png
Ibe
2009-10-02 09:00:00
2022-07-27 11:31:32
Dual Terror
THE TINY TERROR BUT MORE | UNCOMPLICATED DESIGN | VALVE BUFFERED FX LOOP
THE LUNCHBOX AMP WITH A DARKER SIDE
Picking up where the original Tiny Terror left off, the Dark Terror takes this classic 'lunchbox amp' formula and gives it a dark, modern twist. Designed to put high-gain heavy tones first, the 4-stage preamp borrows technology from our flagship amps, packing the best of Orange saturation into a portable, 15 Watt package. Equipped with our all-valve FX Loop and output power switching, the Dark Terror summons not only demonic distortion but also great clean and crunch tones. This deceptively simple amp does so much more than just Metal.
HIGH GAIN IS JUST THE BEGINNING
With four cascading stages, the Dark Terror has enough juice on tap for even the most distortion-hungry modern Metal players. With the same meticulously-engineered gain structure as our flagship Dual Dark and Rockerverb amps, this little devil is designed for maximum clarity and articulation, even with maximum gain. And, just like it's high-wattage brethren, the Dark Terror's Gain control can be rolled right back to reveal a more than capable array of clean, crunch and Blues tones.
SHAPE CONTROL
This intuitive feature can also be found on the Dark Terror's stadium-filling bigger brother, the 100/50W Dual Dark. Packing a whole lot of control into a single dial, the Shape knob adjusts the amp's midrange voicing by cutting mids whilst simultaneously boosting bass and treble. Turn anticlockwise for a thick, mid-heavy punch or clockwise for a classic 'scooped' Metal tone.
VALVE-BUFFERED EFFECTS LOOP
No modern amp would be complete without a great FX Loop. Our highly-transparent, all-valve design makes sure your signal path gets nothing but the best treatment, no matter how complex your pedal setup.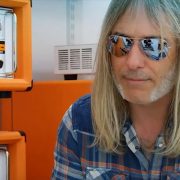 A 4 stage Tiny Terror with a tube [valve] effects loop. Similar to the lead channel on the TH30 but the shape has been re-voiced so you get more chime.
FEATURES:
Single channel, high gain, all valve amp head with valve FX loop
TOP PANEL (RIGHT TO LEFT):
Gain, Shape, Volume
VALVES:
Power amp: 2x EL84
Preamp: 3x Ecc83/12ax7
FX Loop: 1x Ecc81/12at7
OUTPUT POWER:
15 or 7 Watts RMS (Switchable)
SPEAKER OUTPUTS:
1×8 OHM OR 1×16 OHM OR 2×16 OHM
UNBOXED DIMENSIONS (W x H x D):
30.3 × 19 × 15.3CM (11.93 × 7.48 × 6.02″)
UNBOXED WEIGHT:
5.65KG (12.46LB)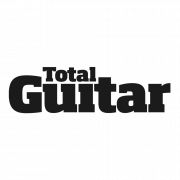 This amp is the perfect high-gain partner for recording and medium-sized gigs.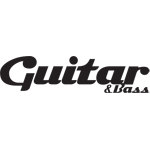 The Dark Terror does its job brilliantly – and that job is to kick hairy arse.
https://orangeamps.com/wp-content/uploads/2011/07/Orange-Dark-Terror-1-Preview.png
3000
3000
Ibe
https://orangeamps.com/wp-content/uploads/2018/04/Orange-Pics-logo-307px-279x103.png
Ibe
2009-10-01 13:02:00
2022-07-27 11:31:17
Dark Terror
12AX7/ECC83 PREAMP VALVE | UNEXPECTEDLY LOUD | AUX INPUT
TINY AMP, ENORMOUS TONE
The Micro Terror is a global phenomenon. Taking its inspiration from the original Tiny Terror, this miniature monster couples a valve preamp to a solid state output section for enormous tones that make a mockery of its pint-sized frame.
Weighing in at under 1 kilo, the Micro Terror is arguably the most portable amp head on the market. When paired with its matching PPC108 cabinet, the Micro Terror's Aux Input and Headphone output make it a perfect practice partner, small enough for even the most cluttered sideboard.
However, don't be fooled by its miniature footprint because size is the only thing that is small about this amp. With a high tensile steel casing, the Micro Terror is built to the same high standards as the rest of the Terror family and features a single ECC83 (12AX7) preamp valve, coupled to a solid state power amp. The depth of sound (and volume) that this little thing pushes out is truly staggering, with Orange growl and bite in abundance. What's more, the Micro Terror can be used with any 8-16 Ohm speaker cabinet.
THE MOST COMPACT AND PORTABLE TERROR AMP
Inspired by the Tiny Terror, our game-changing 'lunchbox' amplifier, the diminutive Micro Terror is the original micro amp.
SINGLE ECC83 (12AX7) PREAMP VALVE
Brings big tones into a small package. Huge harmonics and dynamics from a really tiny amp.
20 WATTS RMS SOLID STATE OUTPUT
More than capable of powering our largest speaker cabinet, the PPC412 the Micro Terror is compatible with any cab with an impedance of 8 Ohms or greater.
AUXILIARY INPUT
A 3.5mm Aux. jack means you can plug in any phone or audio player and jam along, making this a great amplifier to practise with.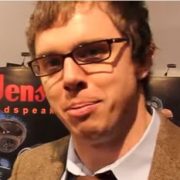 It's basically a downscale version of the Tiny Terror – the original lunchbox amp. It's one of the most perfect home practise amps that we've ever made.
| FEATURES: | Valve Preamp, Headphone Output, Aux Input |
| --- | --- |
| TOP PANEL (RIGHT TO LEFT): | Gain, Tone, Volume |
| VALVES: | Preamp: 1 x 12AX7/ECC83 |
| FINISH OPTIONS: | White high tensile steel |
| OUTPUT POWER: | 20 Watts |
| SPEAKER OUTPUTS: | 8-16 Ohm |
| UNBOXED DIMENSIONS (W x H x D): | 16.5 × 13.5 × 9.5CM (6.5 × 5.31 × 3.7″) |
| UNBOXED WEIGHT: | 0.85KG (1.87LB) |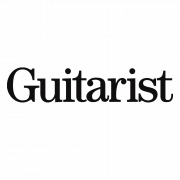 Outrageous value for money; classic Orange rock tones; really comes to life at volume; small enough to sneak past your other half.
For just £99, this is impossible for us to not recommend.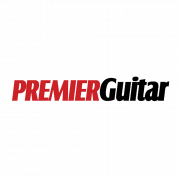 The Micro Terror is a great practice amp loaded with charm and satisfying tones at an extremely satisfying price.
https://orangeamps.com/wp-content/uploads/2012/04/Orange-Micro-Terror-1.png
3000
3000
Ibe
https://orangeamps.com/wp-content/uploads/2018/04/Orange-Pics-logo-307px-279x103.png
Ibe
2009-09-03 14:47:00
2022-07-27 11:31:02
Micro Terror
VALVE PREAMP | FX LOOP | CABSIM HEADPHONE
WELL, YOU DID ASK FOR IT…
Building on the overwhelming success of our acclaimed Dark Terror and Dual Dark amps, we've distilled thousands of customer demands into a pint-sized valve hybrid head – the Micro Dark.
The Micro Dark shares the same intuitive Shape control combined with a new ECC83 (12AX7)-driven high gain preamp section, yielding screaming dirty tones that make a mockery of its miniature frame. Like its bigger brothers, however, the Micro Dark's smoky black chassis and simple layout actually disguise its cunning versatility.
Of course, there's plenty of gain on tap to satisfy even the most discerning devotee of distortion, but this little beast is by no means just a one-trick Metal monster! Beneath the menacing exterior you'll find a rich and diverse palette of classy and confident tones. From squeaky clean to brash and mean – whatever your style – you're gonna love this thing.
Other features include a transparent, fully-buffered effects loop and a headphone output with our popular CabSim circuitry. With the optional PPC108 cabinet, the Micro is an ideal practice rig… Plug into something a little larger, though, and you might find your new secret weapon in the studio!
KEY FEATURES
VALVE/SOLID STATE HYBRID DESIGN
The Micro Dark sports a new high gain circuit which blends valve and solid state technology. The preamp uses a single ECC83 (12AX7) valve and produces a huge range of usable tones with warm cleans, smooth overdrive and immense, crushing distortion. Its robustly designed solid state output section means the Micro Dark can be paired with any 8-16 Ohm cabinet.
SHAPE CONTROL
Our exclusive Shape control varies the midrange response whilst interacting with the bass and treble. Working from the 12 o'clock position, a subtle nudge to the left adds more midrange and smooths the highs. A clockwise notch or two reduces the mids and brightens the tone.
At the extremes the Shape's effect becomes even more pronounced, especially as you begin to push the Gain control. A scooped, thrashy voicing with a 'smiley face' EQ is easily achieved in the fully clockwise position, whilst turning fully anticlockwise aggressively boosts the mids, for a more 'classic' bark.
BUFFERED EFFECTS LOOP
The Micro Dark's fully buffered, low impedance loop allows for any number of effects and cables to be patched in without sacrificing tone. It's incredibly transparent, meaning your pedal arsenal will perform at its absolute peak.
CABSIM HEADPHONE OUTPUT
A popular feature on our Crush Series amps, the headphone output includes our CabSim circuitry which faithfully emulates the sound of a mic'd Orange 4×12″ cabinet loaded with our flagship Voice of the World speakers. Use headphones for silent practice or connect to a mixer/recording console to capture huge, authentic Orange tones in the studio.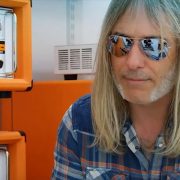 We did it first and accept no imitation.
Micro Dark head plugged into an Orange PPC412 Cabinet. Modulation and delay effects were recorded with some of our favourite pedals in the Micro Dark's buffered effects loop. The CabSim demo was recorded straight to DAW.
| Features: | High gain valve preamp, Shape control, fully buffered effects loop and CabSim-loaded Headphone output |
| --- | --- |
| Controls (Right to Left): | Gain, Shape, Volume |
| Output Power: | 20 Watts |
| Speaker Output: | 8-16 Ohms |
| Unboxed Dimensions (W x H x D): | 16.5 × 13.5 x 9.5cm (6.50 x 5.31 x 3.74″) |
| Unboxed Weight: | 0.78 kg (1.72 lb) |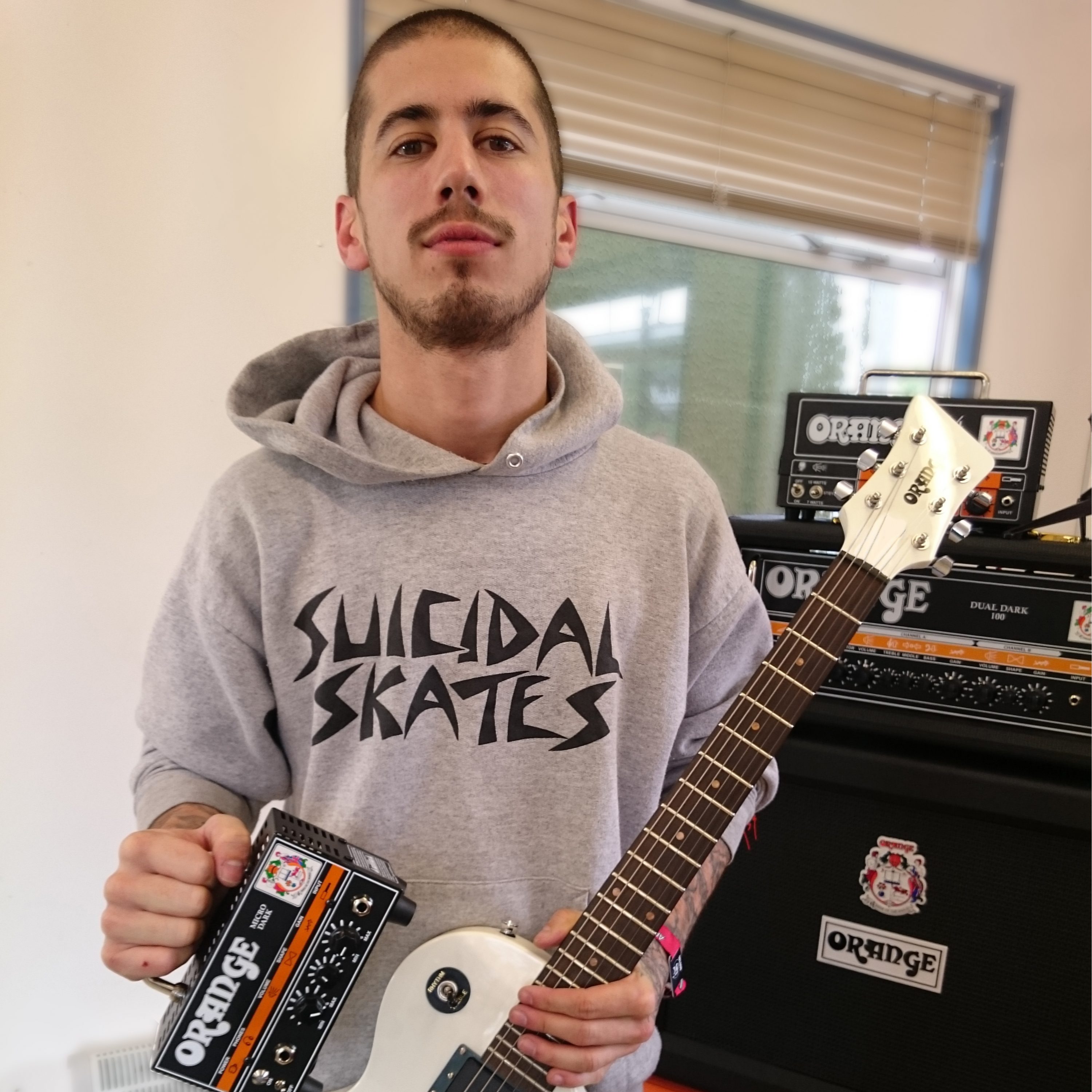 "I'll never forget when it was first shown to me, I was just like, 'Wow, I've never seen a micro amp THAT small'. And then we plugged it in… and I literally lost my mind with excitement. The Orange Micro Dark is about to take over band practice. With an 8 Ohm output, I'm able to plug into a full 4×12 cabinet, and it feels and sounds like a monstrous 100 Watt amp. I remember just staring at the thing wondering how it could produce such powerful tones! The Micro Dark really is a game changer."
https://orangeamps.com/wp-content/uploads/2015/07/Orange-Micro-Dark-1.png
3000
3000
Ibe
https://orangeamps.com/wp-content/uploads/2018/04/Orange-Pics-logo-307px-279x103.png
Ibe
2009-09-02 12:16:00
2022-07-27 11:30:48
Micro Dark
SWITCHABLE MASTER VOLUME CONTROLS – FX LOOP – CABSIM HEADPHONE OUTPUT
TERROR TONES AT THE TIP OF YOUR TOE…
For years, our Terror series amps have proven that the biggest sounds can come in the tiniest packages. Taking our pocket-sized powerhouse concept one step further, we've brought you the Terror Stamp. Packing all of the punch of the minuscule Micro Terror and Micro Dark amps into an even smaller pedal format, this Valve/Solid State hybrid amp brings 20 Watts of killer Orange tone right onto your pedalboard.
The Terror Stamp's tiny footprint, 8/16 Ohm Speaker Output, fully-buffered FX Loop and CabSim headphone output integrate seamlessly with your other pedals, whether you're rocking a loud stage, recording direct or practising into the early hours.
TERROR STAMP CABLE
   NOW AVAILABLE
The Terror Stamp Cable is a 20ft speaker cable. Perfect for giving you extra range from your speaker cabinet when used on a pedal board.
We're sorry, but this item is unavailable.
Preorder Today
More on the Way
Only Left!
Get it by
when you order within
Call to order!
KEY FEATURES
IMPROVED DESIGN
The Terror Stamp is based on the Micro Dark with a few minor tweaks to the gain structure and the CabSim, with the added feature of being able to set up two volume levels and switch between them.
ALL-ANALOGUE HYBRID DESIGN
Typically-Orange simplicity, unmistakably-Orange tone. The Terror Stamp's hybrid Valve/Solid State design gives you the best of both worlds. From crystal-clean to thundering high-gain, the ECC83 (12AX7)-based preamp has all the harmonics, dynamics and feel you'd expect, while the 20W Class AB Solid State power amp keeps things small, dependable and sounding great at any volume.
SWITCHABLE MASTER VOLUME
Footswitchable Master Volume controls give you the Terror Stamp's full range of sounds at two different volumes. Jump right out of the mix for that all-important solo, without sacrificing your carefully crafted tone.
SHAPE CONTROL
Our exclusive Shape knob crams a whole load of character and control into a single dial. Turn anticlockwise for a mid-forward voicing or clockwise for a classic scoop.
BUFFERED EFFECTS LOOP
Just like our full-size amps, we've given you a fully-buffered, low-impedance FX Loop. Long cable runs? No Problem. True Bypass pedals? Great. The Terror Stamp fits right into your signal chain without ever compromising sound quality. Not only that, but connecting directly to the FX Return turns this little monster into a 20W power amp for whatever pedals, preamps or modellers you can throw at it – with a headphone output too!
CABSIM HEADPHONE OUTPUT
It wouldn't be the perfect pedal amp without a headphone output. Our tried-and-tested, analogue CabSim circuit provides instant access to a very Orange-flavoured 4×12 speaker emulation. Just the thing for late-night practice with headphones, 'silent' recording or running direct to PA. The Headphone Output works simultaneously with the Speaker Output for maximum versatility.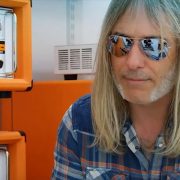 The most portable 20 Watt amp ever, and it's still class A/B so it sounds good.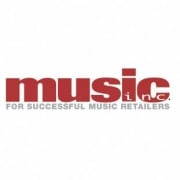 "I was impressed with how the Terror Stamp condenses the appeal of Orange Amps into such a small, versatile package."
| Features: | Valve preamp, foot-switchable master volume, buffered FX Loop, CabSim headphone output |
| --- | --- |
| Controls (Right to Left): | Gain, Shape, Volume 2, Volume 1 |
| Valves: | PREAMP: 1 X 12AX7/ECC83 |
| Output Power: | 20 Watts |
| Speaker Output: | 8-16 Ohms |
| Unboxed Dimensions (W x H x D): | 13.4 x 6.1 x 9.9cm (5.4 x 2.4 x 3.9 ") |
| Unboxed Weight: | 0.38Kg / 0.84lb |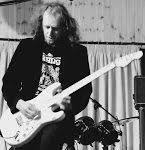 This thing is a beast! An absolute beast!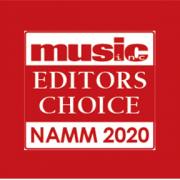 Editor's Choice NAMM 2020 – April Edition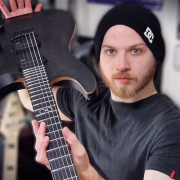 Does this cheap $200 amp suck? Nope. It kinda rocks!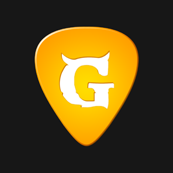 Its size, sound and price make it a winner and likely one of the best NAMM 2020 releases.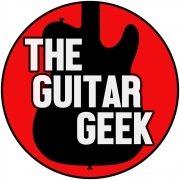 I am genuinely impressed with the Terror Stamp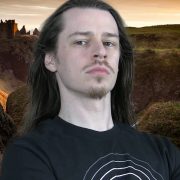 This is a fantastic utility for miniature pedal boards and fly rig solutions.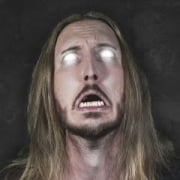 If you want to have the smallest, volume packing solution for playing live or just have fun at home that's a real good option right there.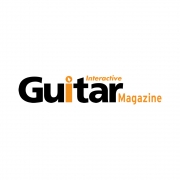 Thanks to the analogue circuit design, the Terror Stamp feels every bit as great to play as you'd expect from an Orange amplifier.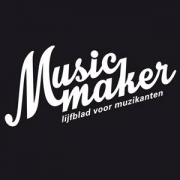 Dutch review by Musicmaker.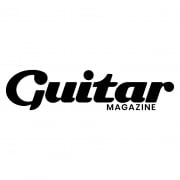 There is no shortage of filth underfoot here
https://orangeamps.com/wp-content/uploads/2020/09/Terror-Stamp-1.png
3000
3000
Charlie
https://orangeamps.com/wp-content/uploads/2018/04/Orange-Pics-logo-307px-279x103.png
Charlie
2009-09-01 03:31:00
2022-10-18 14:54:57
Terror Stamp
FROM BEDROOM TO HEADROOM | TWIN CHANNEL | ICONIC TERROR STYLING
YOU ASKED, WE DELIVERED
Capable of 15, 7, 1 or 0.5 Watts of output, the Rocker 15 Terror is the head-only version of the enormously popular Rocker 15 Combo that moves seamlessly from the home, to the studio, to the stage. Finally, a small, two channel, bedroom-friendly all-valve amp that you can legitimately gig!
With the Rocker 15 Terror set wide open, smaller venues are comfortably taken care of. Thanks to the same beefy transformers as the combo version, the Rocker 15 Terror has a remarkably potent delivery which takes full advantage of its EL84 output section. Even when scaling back the power, the amp's tone stays fat and full, oozing warm valve compression and saturation without disturbing the neighbours.
Clever options aside, the Rocker 15 Terror has real character – a twin channel design with a twist. The Natural channel is a purist's dream with just a single knob: Volume. Finely balanced and supremely playable, this channel is perfectly voiced to bring out the 'natural' sound of the instrument under your fingers (or the pedals under your feet). The 'Dirty' channel is a more familiar affair with controls for Gain, Volume and a three band EQ section. Both channels are very sensitive to touch and playing dynamics, making Rocker 15 Terror very versatile despite its straightforward, player-friendly layout.
The amp also features a proper, valve driven effects loop for total purity from input to output. So, whether you need a rig for low-volume practising, recording, or to be heard on the club circuit, the shape-shifting Rocker 15 Terror will show itself to be the amp for every occasion.
TWIN CHANNEL DESIGN
If you've ever wondered what your guitars or your pedals actually sounded like, the Rocker Series amps are a joy to play. The 'Natural' channel features just one control for volume and is voiced for absolute transparency. Single coils ring out with true clarity and humbuckers sing with woody overtones. Cleaner settings produce clear, glistening tones whilst cranking the volume reveals a bluesy crunch that loves to be kicked harder with boost and overdrive pedals. Quite literally, you get out what you put in. The 'Dirty' channel has a more traditional look with Gain, Master Volume and a three band EQ. It too can be set on the cleaner side as a second rhythm sound, or dialled for various flavours of British grit for leads. (Optional FS-1 footswitch sold separately)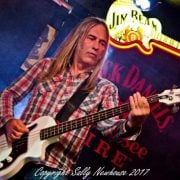 My main reason behind the design of the Rocker 15 was partly down to the fact that guitar players were still asking me to bring back the discontinued Rocker 30. I wanted to add a tube FX loop to the original front end and at the same time, make a smaller version.
Click on the dials to Listen
Compare the different GAIN structures of the ROCKER 15 TERROR and BRENT HINDS TERROR
Brent Hinds Terror – Dirty Channel
Click to listen (All other controls are set at neutral)
Brent Hinds Terror – Clean Channel
Click to listen (All other controls are set at neutral)
Rocker 15 Terror – Dirty Channel
Click to listen (All other controls are set at neutral)
Rocker 15 Terror – Clean Channel
Click to listen (All other controls are set at neutral)
Features:
TWIN CHANNEL, VALVE BUFFERED EFFECTS LOOP, HALF POWER MODE & 'HEADROOM/BEDROOM' ATTENUATOR SWITCH.
Controls (Right to Left):
NATURAL CHANNEL: VOLUME | DIRTY CHANNEL: GAIN, BASS, MIDDLE, TREBLE, VOLUME| CHANNEL SELECTOR, HALF/STBY/FULL POWER SELECTOR| POWER SWITCH
Valves:
PREAMP: 3 X ECC83 (12AX7), 1 X ECC81 (12AT7)
POWER AMP: 2 X EL84
Output Power:
0.5, 1, 7 OR 15 WATTS (SWITCHABLE)
EFFECTS LOOP:
YES (VALVE BUFFERED)
Unboxed Dimensions (W x H x D):
35.6 x 17.7 x 15cm (14.01 x 6.96 x 5.9″)
Boxed Dimensions (W x H x D):
43.9 x 25.3 x 23.9cm (17.28 x 9.96 x 9.40″)
Unboxed Weight:
6.4Kg (14.10lbs)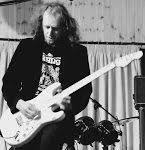 "This amp is absolutely wicked! I don't know what else to say."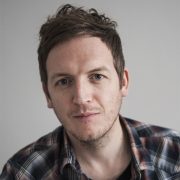 Chris Vinnicombe demos the Rocker 15 Terror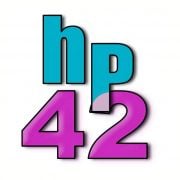 If you want the Orange sound in a mobile package and can't live without great cleans, then you should really consider this 15 Watt Monster!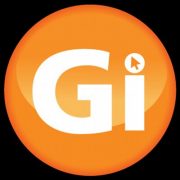 While the Rocker 15 Terror is a very different circuit to the old Tiny Terror, it represents to me a near- perfect refinement of that design.
https://orangeamps.com/wp-content/uploads/2018/01/Rocker-15-Terror-1-1.png
3000
3000
Harry Plant
https://orangeamps.com/wp-content/uploads/2018/04/Orange-Pics-logo-307px-279x103.png
Harry Plant
2009-08-04 09:25:00
2022-09-28 15:49:12
Rocker 15 Terror