It's October and 'Voice of Metal', this might get heavy – which we do well, really well. This one doesn't really need an introduction, so without further ado, let's get to it.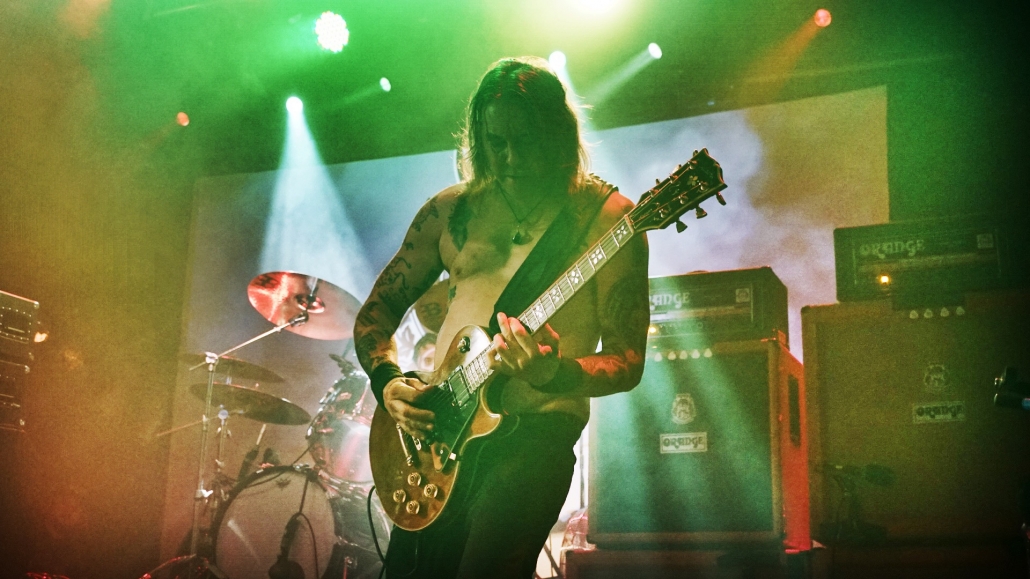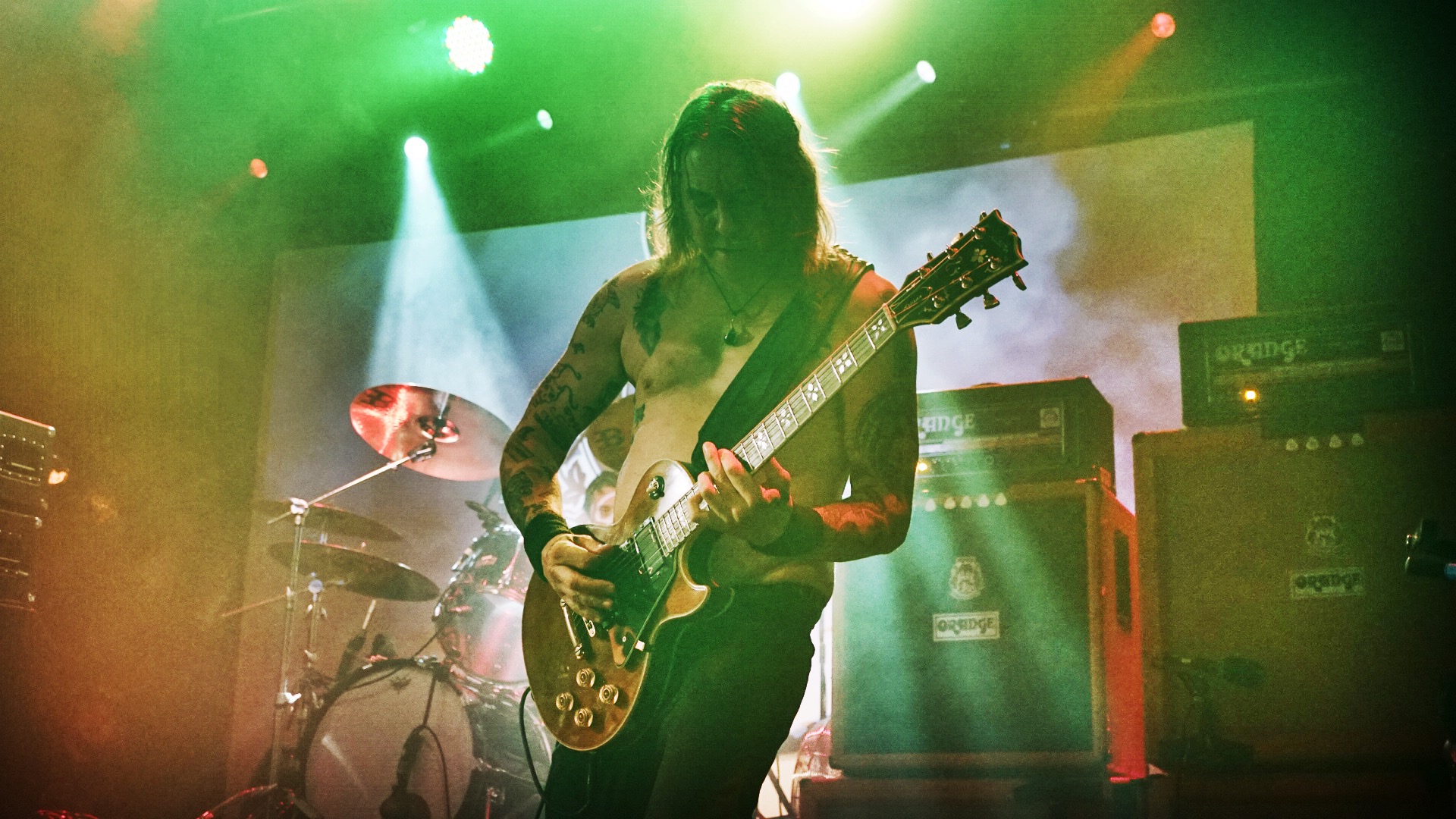 Rockerverb100 MKIII
Crush Mini
PPC412
You're probably not surprised we started this list with Matt Pike, are you? Our favourite shirtless hero and alien expert, singer of songs and player of electric guitars. Whenever Matt Pike comes to town we clear out our backline suppliers within a 50 mile radius before his crew gets given the most exhausting job any road crew has had since the days of Terry Bozzio touring with Frank Zappa, a heavy load (in – and out..). Matt Pike has pioneered doom and metal with his bands Sleep and High on Fire, and has become sort of a legend while still alive. His average Sleep set up, which is bigger than the High on Fire one, normally contains of nine heads, mostly Rockerverbs and Dual Darks, and twelve cabs. Haters will say they ain't all plugged in, but haters are wrong. For those of you who's ever been lucky enough to attend a Sleep show and have had the same religious out of body experience as oh so many others while watching Matt Pike tear shit up, you know they're plugged in and turned up to 11.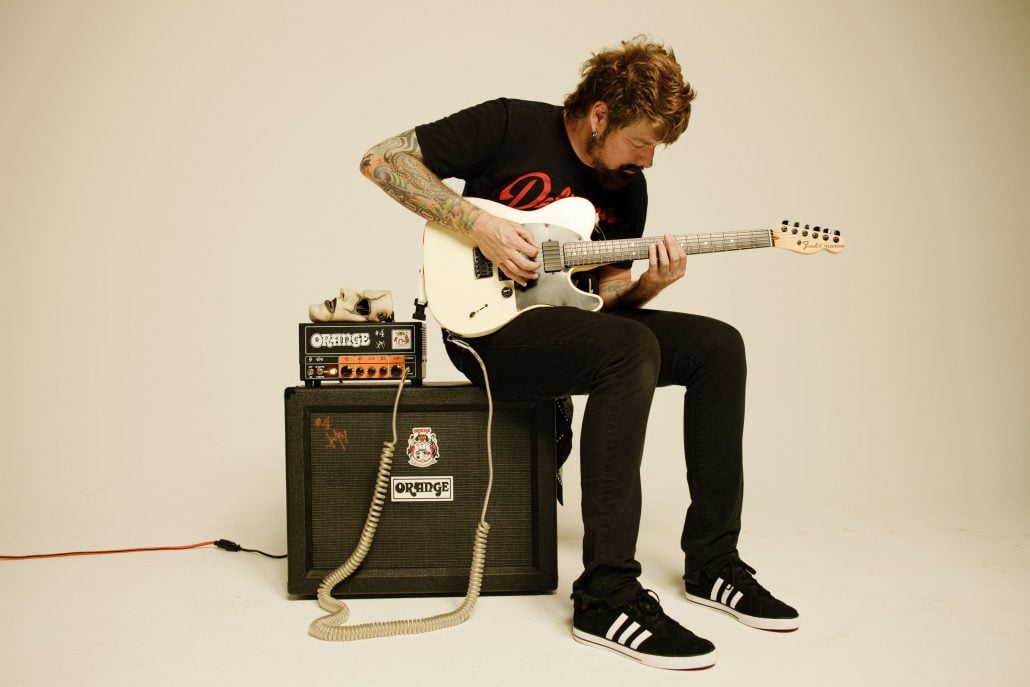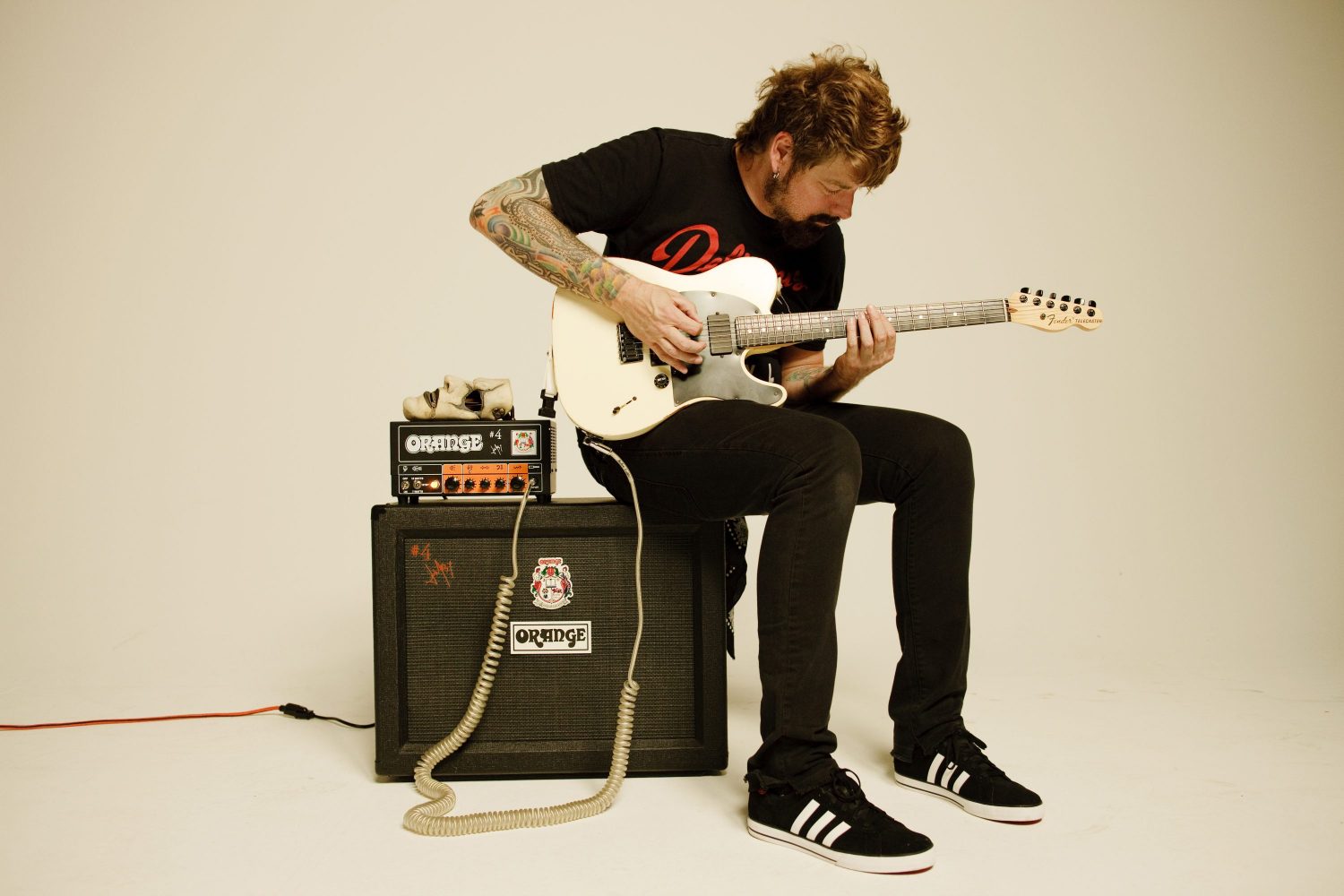 Rockerverb100 MKIII
Signature #4 Jim Root Terror Head
Signature #4 Jim Root PPC212
PPC412
Shock rockers Slipknot have been twisting stomachs, turning heads and upsetting parents since the 90s, and Jim Root has been on the front of it all since '99. Jim, who's also known by his number #4 is a massive Orange fan, so much that we developed a head and cab for him, the Signature #4 Jim Root Terror Head and Signature #4 Jim Root PPC212.
"I really like the creamy mid-range, big headroom, and 'less is more' philosophy of Orange amps. And all I have to do is plug straight into it with my guitar. That's my tone."
-Jim Root, Slipknot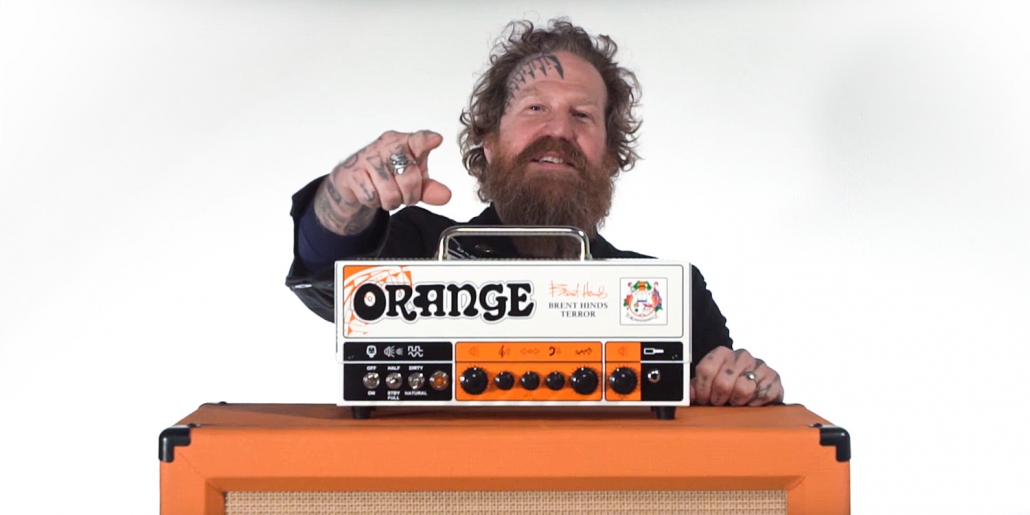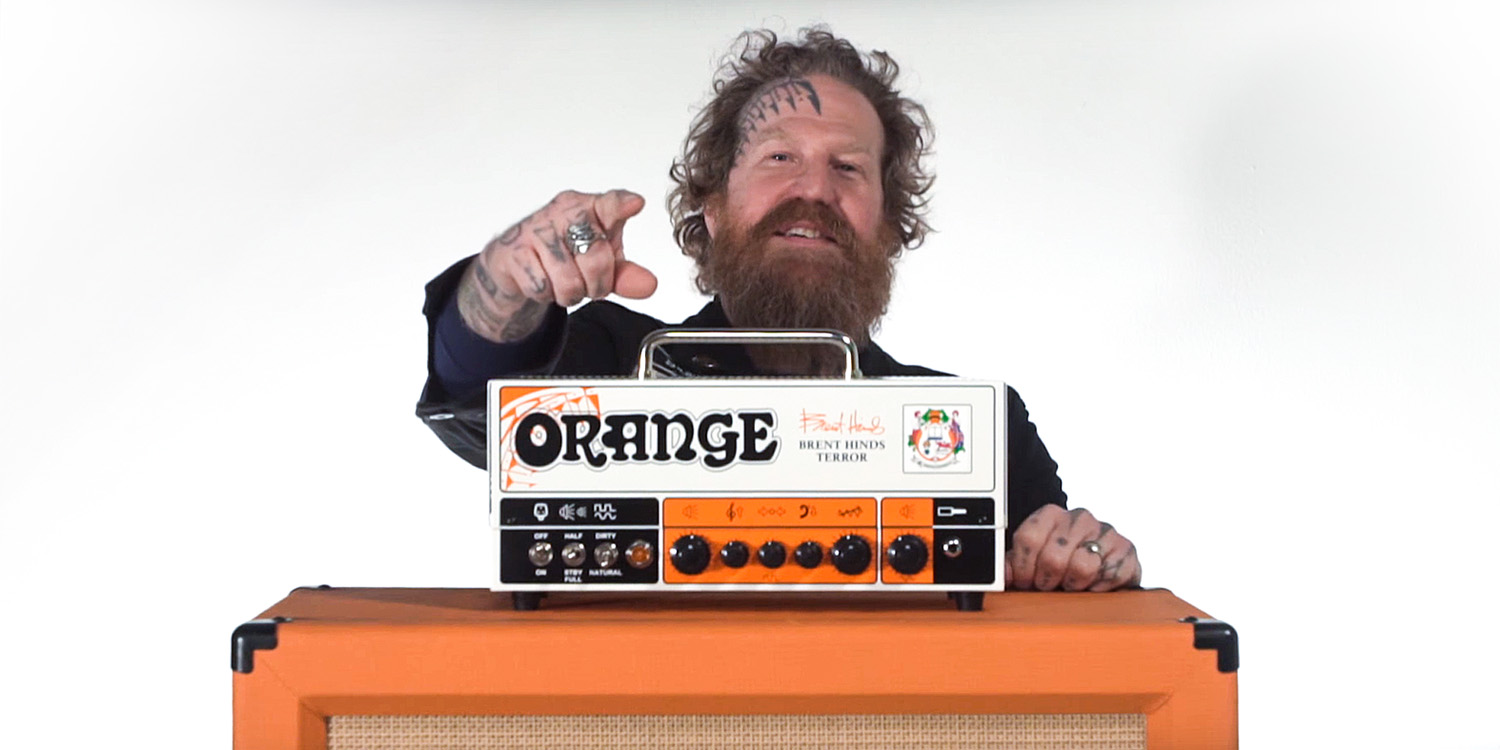 Mastodon's Brent Hinds might just have one of the most famous face tattoos out there, alongside Mike Tyson, a feature we included on his signature Brent Hinds Terror. Orange and Brent have a longstanding relationship of working together, we're good to Brent, and Brent's good to us – just look at all the stupid shit he agrees to do for us!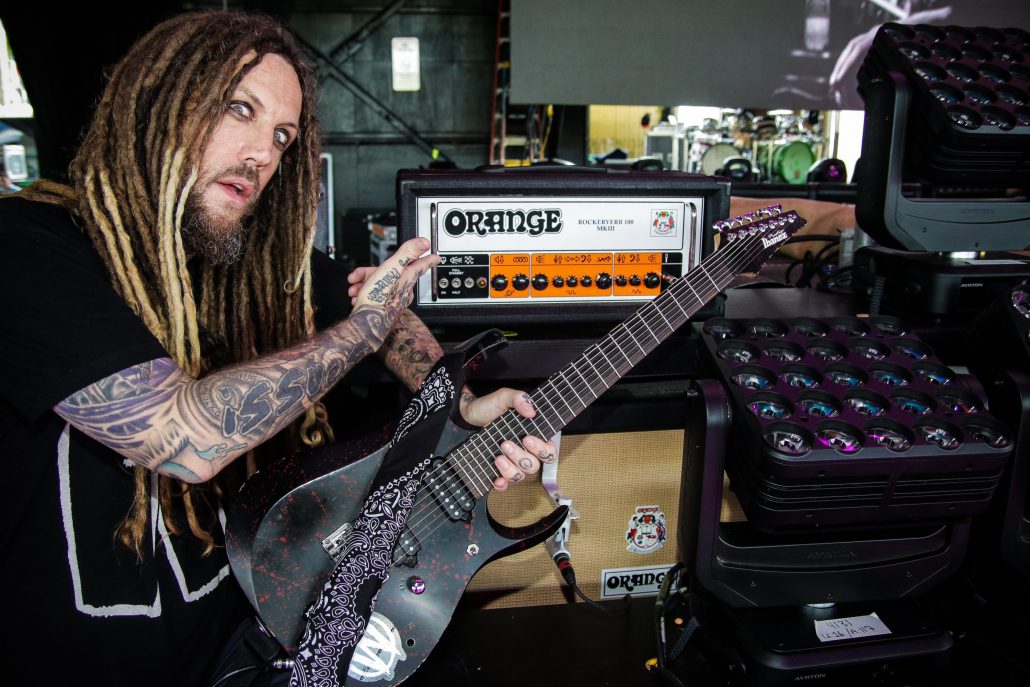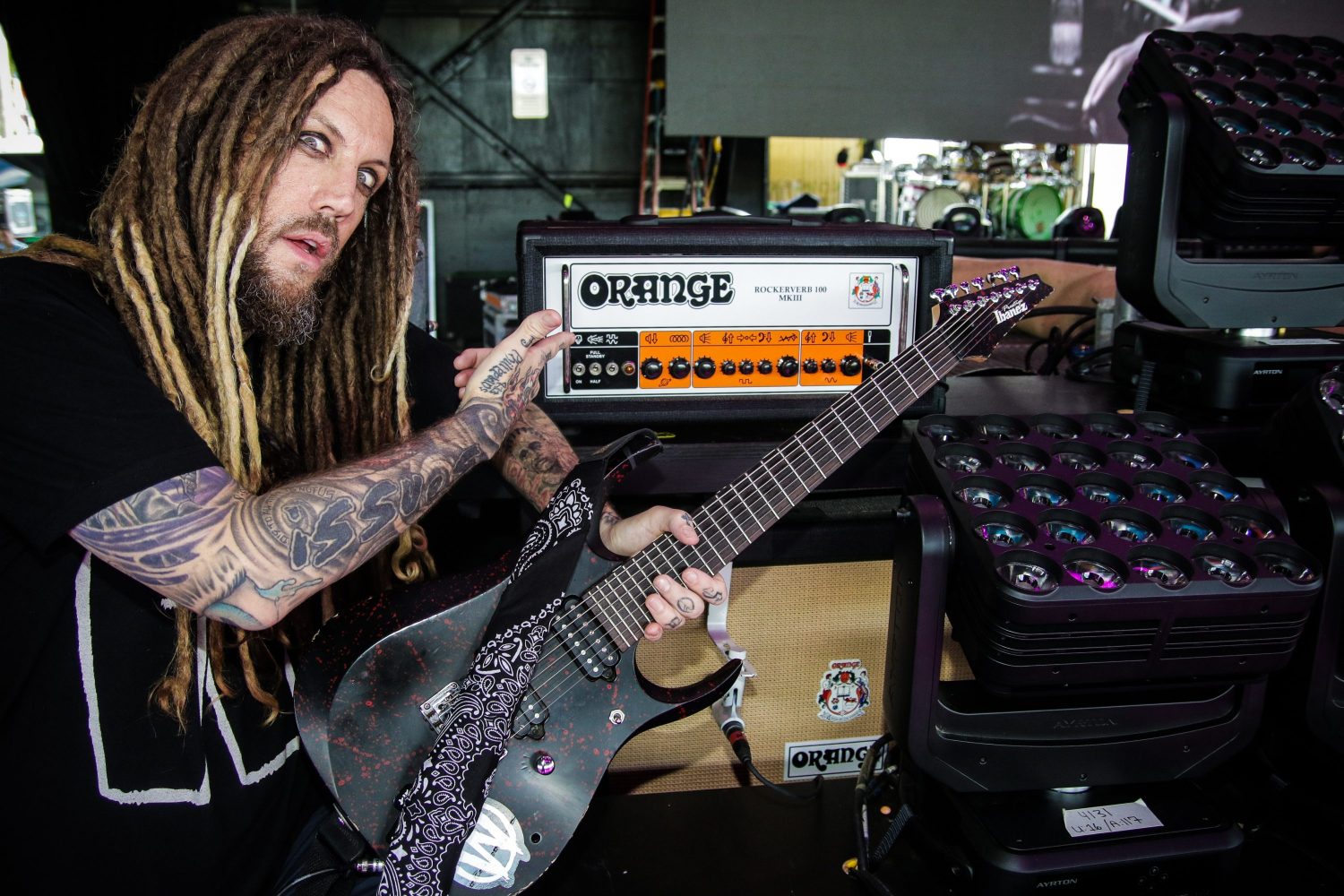 KoЯn were one of the first bands to pioneer nu metal and bring it to the masses, with guitarist Brian Welch playing a key role in how the bands sound developed, defining the nu metal sound of the early 90s.
"KoRn has always been in the game of matching different amp tones and blending them together in the studio. And Orange has always been right there in the mix! One of the reasons I started using Orange amps live is because I was able to get such a smooth tone for my clean channel on classic KoRn songs like "Falling Away From Me" and "Here to Stay."
– Brian 'Head' Welch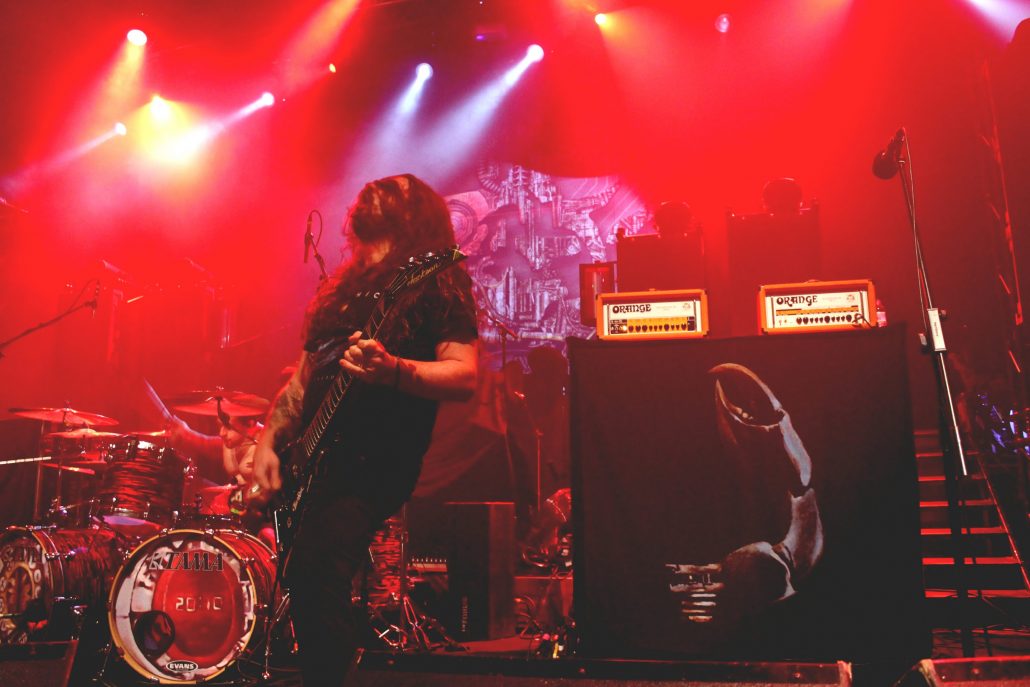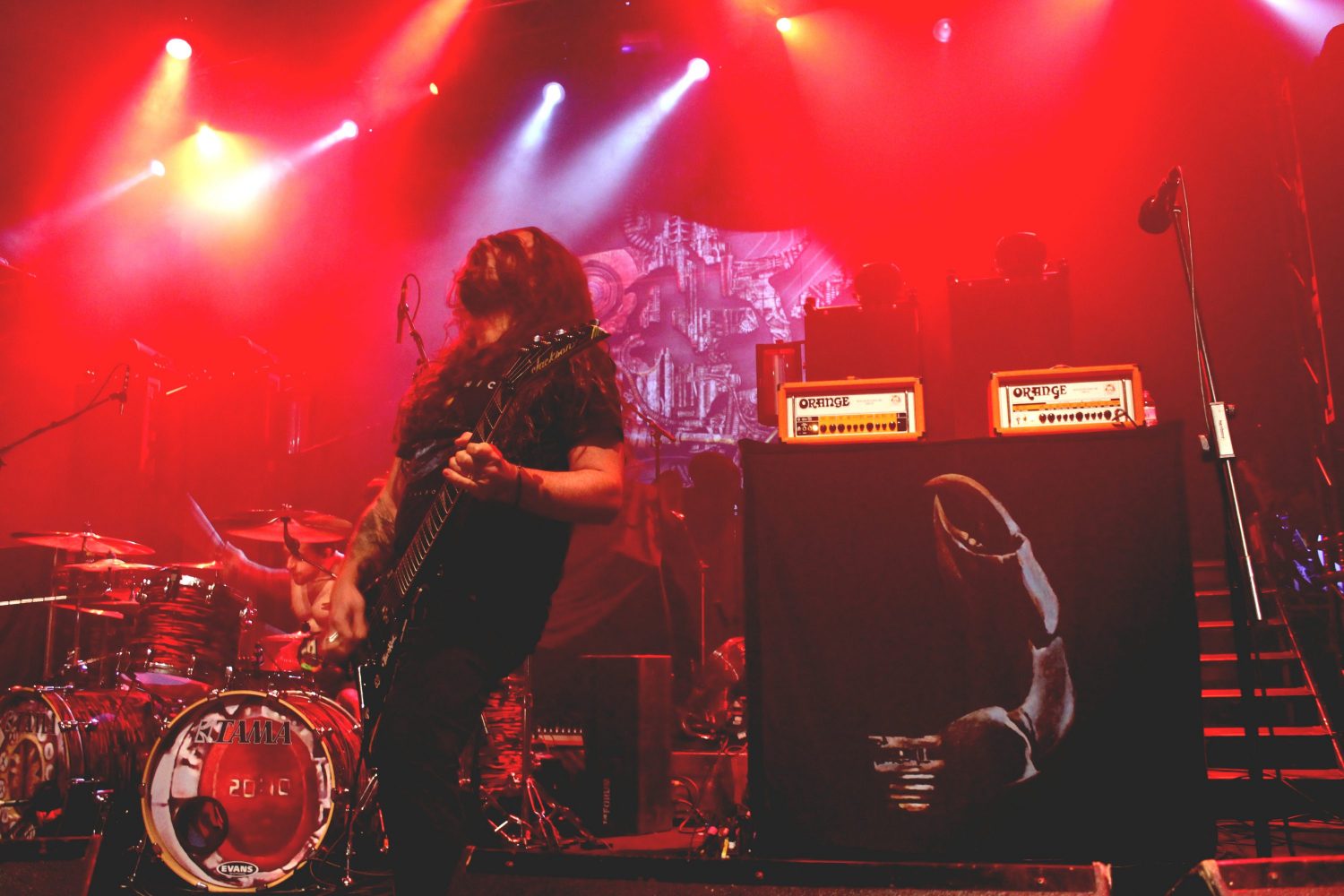 The year was 1983 when Andreas Kisser attended his first gig, seeing one of his all-time favourite bands in his hometown playing his football team's stadium. The band was KISS on their 'Creatures of the Night' tour, and that night changed everything for him. Picking up guitar, his initial goal was to be able to play 'Stairway to Heaven'. Starting out with acoustic Brazilian music, Andreas swiftly found Black Sabbath, Judas Priest, Iron Maiden and Jimi Hendrix who's vintage sound influenced him massively. When given the opportunity to play Orange, he instantly took it; 
"You can watch Black Sabbath's 'Paranoid' video where both Iommi and Geezer Butler are using Orange, so when I was given the opportunity to try it for myself I took it straight away – Orange always just had that 'aura of the masters'. Orange offered more of an organic sound then what I was used to, because what I really love is when I'm able to just plug in and play. There is a lot of demand for distortion and heaviness with Sepultura, and I was very surprised that the Rockerverb II had all of that. A warm, and heavy guitar sound that kind of seemed to expand a bit more."
– Andreas Kisser, Sepultura
https://orangeamps.com/wp-content/uploads/2019/09/IMG_0796.jpg
1080
1920
Ella Stormark
https://orangeamps.com/wp-content/uploads/2018/04/Orange-Pics-logo-307px-279x103.png
Ella Stormark
2019-10-01 08:00:54
2019-09-22 20:43:34
Voice of Metal