Tour Diary: Radio Moscow – Day 2
Another day, another city. We left beautiful seaside city Hastings behind, and have just rolled into Bristol and The Exchange.
Last night saw a local band called 'Gorilla' supporting Moscow as well as The Groundhogs, a band fronted by Admiral Sir Cloudesley Shovell frontman Jonny Gorilla, former RIDDLES drummer Ryan Matthews and some crazy talented bassist extraordinaire called Sarah Jane.
Following Gorilla was Groundhogs yet again, and I could keep singing their praises as they're just incredible – and probably some of the nicest guys around. As I type, Petyr's Riley Hawk who's tagging along for the ride just got his Groundhogs Split vinyl signed by Ken, who let us in on the secret of how they made that infamous record cover – with scissors. Cut, copy, and paste. 'It's amazing the lenghts you go to when there's no technology.'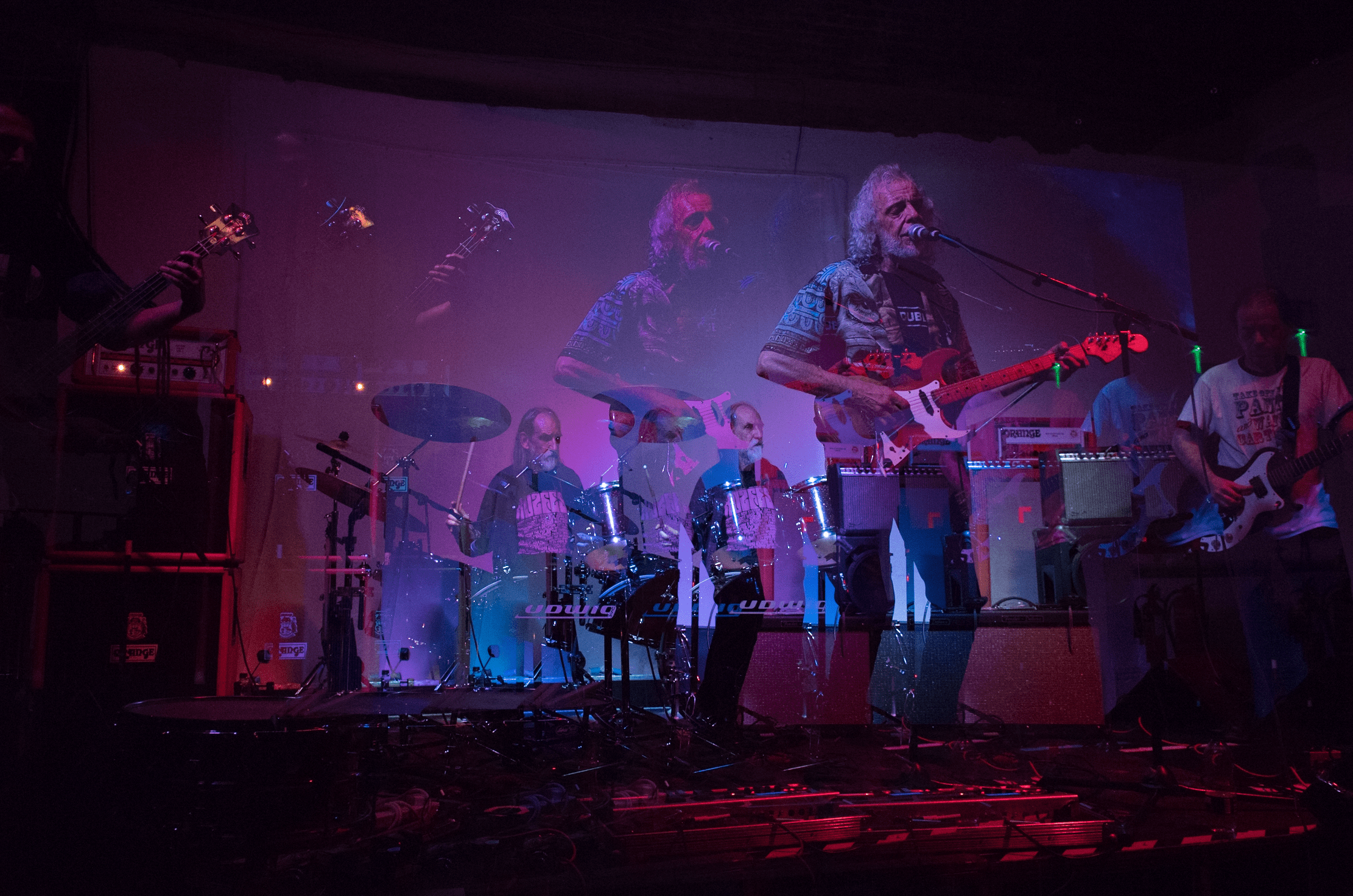 Photo by JT Rhoades
Anyway – Groundhogs came, saw and conquered, and as Radio Moscow took the stage at around 10.30, people were getting super stoked – fan base fronted by two die hard fans air-guitaring front row. As for the Moscow dudes, I'm not sure what they put in the water over there in San Diego, but these guys takes musical craftsmanship to a whole new level as they're all some sorts of psych connoisseurs. Sadly, due to an early live music curfew, music was cut at 11, leaving them with only a 25 or so minute slot which was a massive disappointment to everyone who made their way there to see them.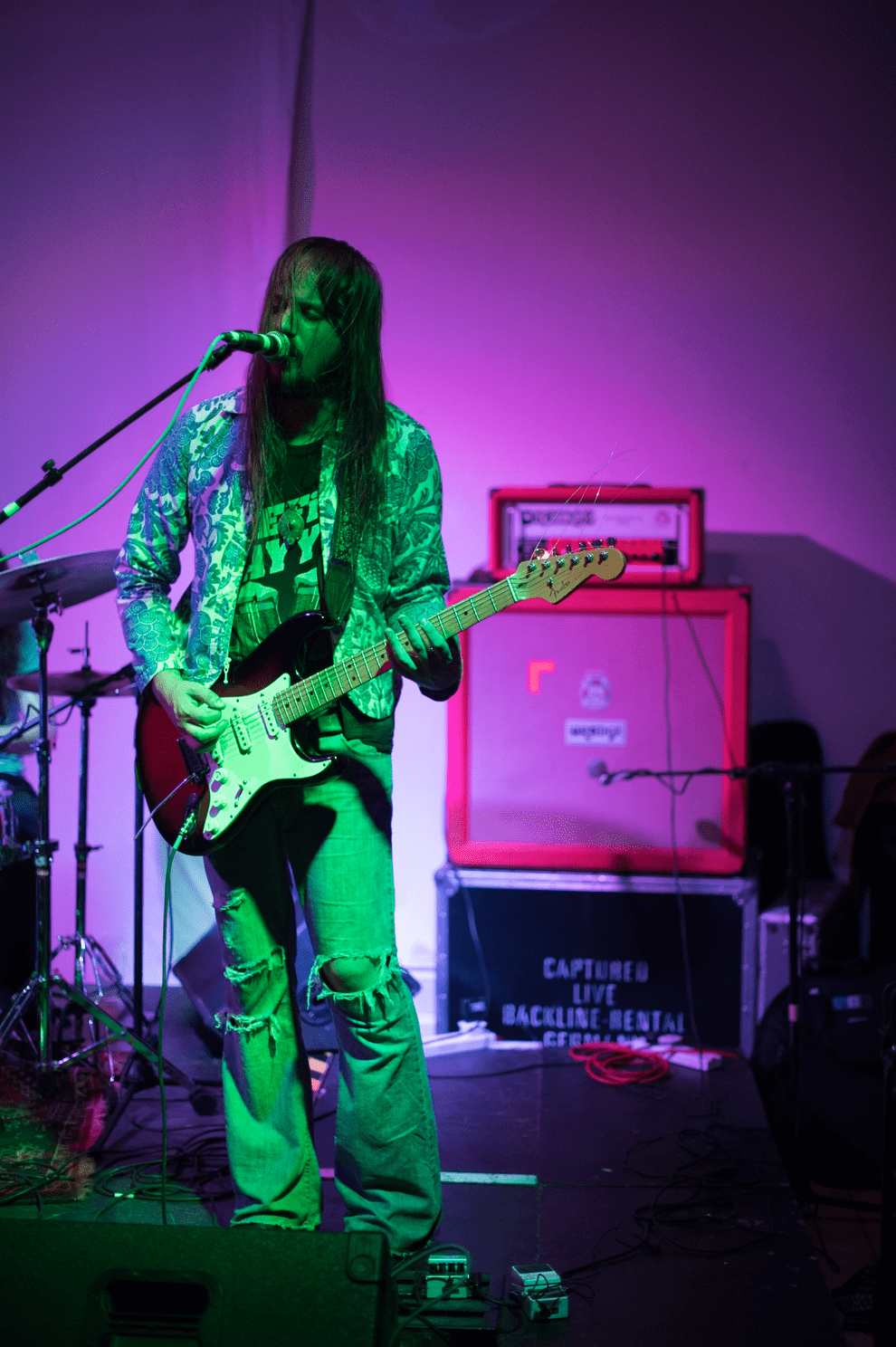 Photo by JT Rhoades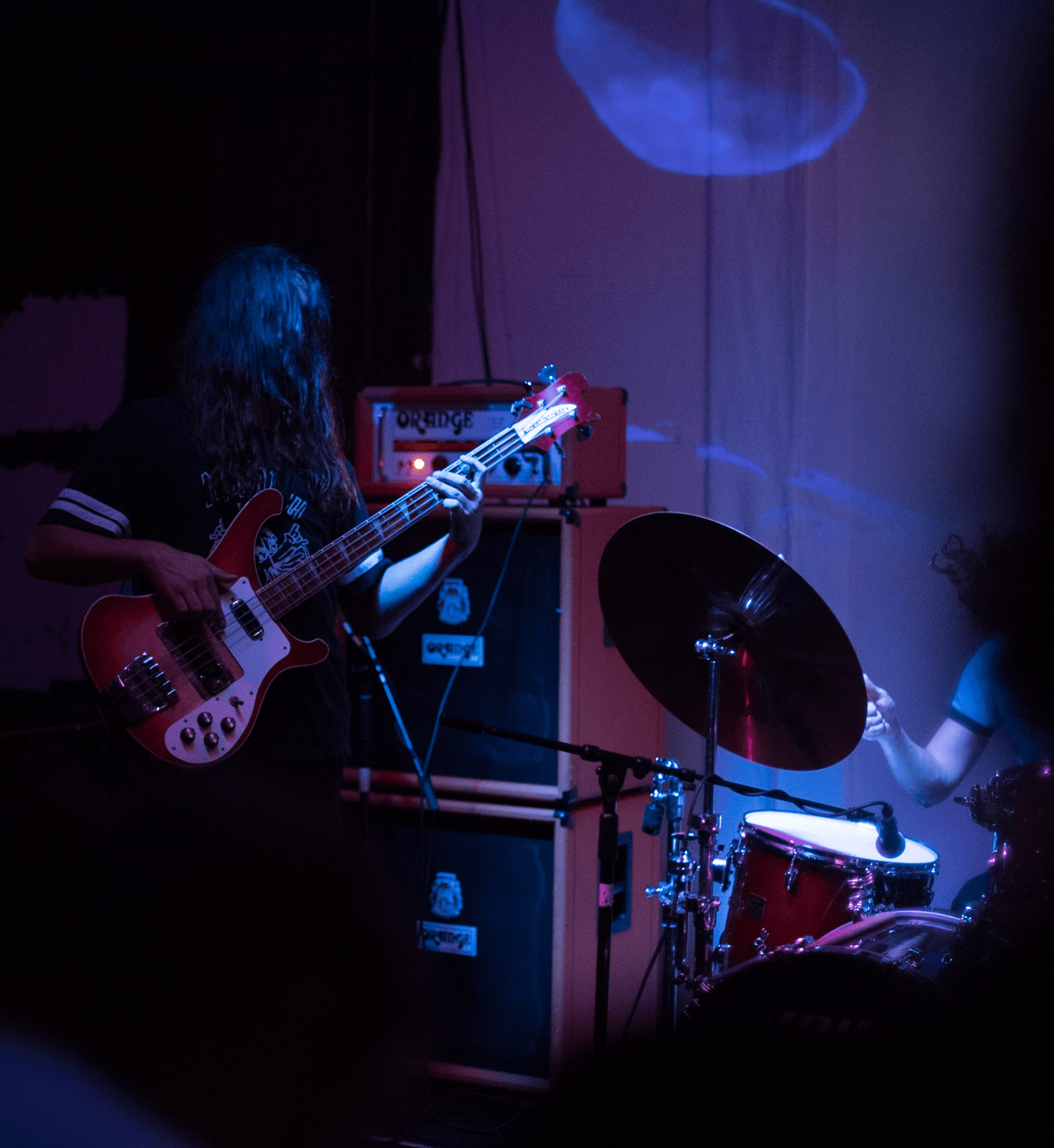 Photo by JT Rhoades
To drown our sorrows, we packed up and headed down the road to 'Tin Tins', the kinda place people head to mostly because it's the only place open at that time a night, with weird ass mix of people and shitty pop music. Still, beggars cant be choosers – they had beer and who I assume might be the biggest Radio Moscow fan there is, who kept us fueled by Jägerbombs and Belgium beer until the end of the night, before somehow ending up back at the hotel with us with a bottle of whiskey, 24 beers and an acoustic guitar playing us the blues.
It's currently pushing six o' clock, and I'm sat on the floor listening to Radio Moscow sound checking and jammin 'Walk in my shadow' of Free's debut album 'Tons of Sobs.' Rumour also has it that Parker will be playing with the Groundhogs later;
'If he can keep up with me.' – Ken Pustelnik.
Claws are out and we're in for a treat.
https://orangeamps.com/wp-content/uploads/2017/08/Screen-Shot-2017-08-16-at-10.10.50-AM.png
1484
2224
Ella Stormark
https://orangeamps.com/wp-content/uploads/2018/04/Orange-Pics-logo-307px-279x103.png
Ella Stormark
2017-08-16 17:50:30
2017-12-21 23:00:23
Tour Diary: Radio Moscow – Day 2