The Orange Amps Forum (is coming to an end)
The Orange Forum is finally closing its doors. It had a great run, more than 15 years actually. We're locking the forum and will leave it online indefinitely as a knowledge source/brain dump. Here's a message from forum moderator, Billy Claire:
"This is the last topic on the Orange forum.
For the last few months there has been a real drop-off of interest in the forum. With the rise of Orange-specific Facebook groups, most of the questions that are being asked there would have been asked here previously. Times change. Add to that a rise in the number of spammers who join incessantly, and it has become difficult to separate fake members from real.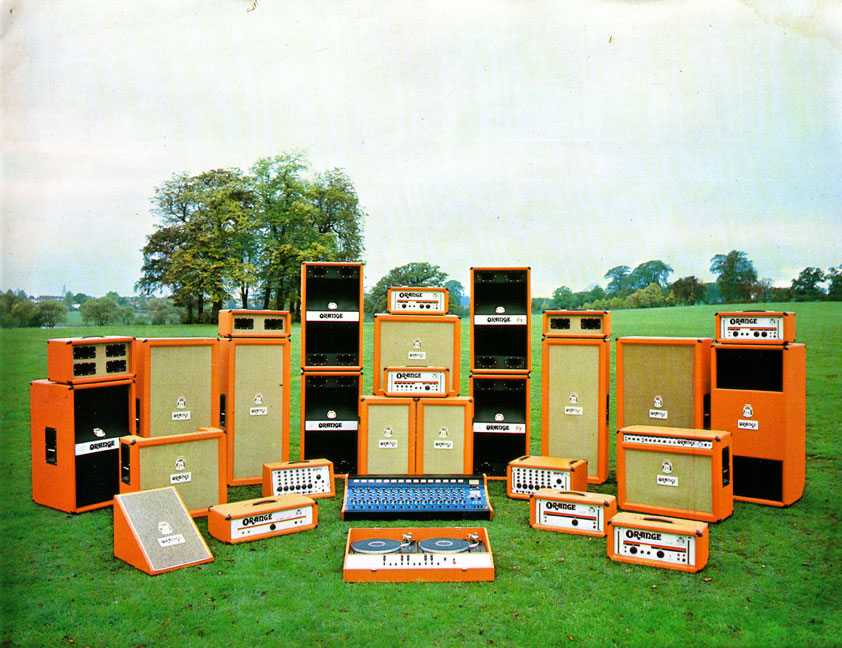 I started coming to the forum in 2002 when I was a fledgling Orange fanatic looking for information anywhere I could find it. I had all the amp books that had a fleeting reference to Orange, like Aspen Pittman's "The Tube Amp Book" and Ritchie Fliegler's book, "Amps!: The Other Half of Rock 'N' Roll." Ritchie's book had a black and white photo from Nite Bob's archives of the back page of the 1973 catalog with the enticing spread of Orange gear across a field. I hoped to find information on the forum, but I found myself answering a lot of people's questions instead. After a few months, I emailed Jason Green and asked why Orange wasn't answering the questions on the forum, and his reply was "By the time we've read them, you've already answered them – would you want to moderate the forum?" So I did, starting in 2004, and it's been a fun fifteen years of doing so.
Over the years I've come to know so many new people around the world that I regularly keep in touch with. In my travels I've met up with a few in London, Wales, here in the USA, and typically raise a pint or two with them! Some people that I've met have left the Orange camp, but I still keep in touch with them to this day. It was fun lending my amps to Orange for the 50th celebration display at NAMM a couple of years ago, and I really enjoyed meeting Cliff Cooper both at Orange HQ UK when I went over to visit and in Anaheim at NAMM. Everyone at Orange has been extremely helpful and friendly over the years and I would be remiss not to mention Alex Auxier, Mick Dines, Charlie Cooper, Neil Mitchell, Will Loftin, Ade Emsley, and many others who I have met or spoken to over the years. Add to that that I'm mentioned in the Orange coffee table book and I can die a happy man!
We will lock the forum but leave it in place as a resource for people looking for information.
So remember:
• check your fuse
• use a known working cable/guitar/speaker cable
• it's probably tubes/valves
• don't touch anything inside
• plug one 16 ohm cab into the 16 ohm out; two 16 ohm cabs go into the two 8 ohm outs
• don't mix ohms
• don't try to run two heads into a stereo cab
• call Orange
Some resources:
Orange Field Guide:
www.orangefieldguide.com
Orange Amplifiers Owners Group Facebook:
https://www.facebook.com/groups/246540289020198
Orange Amplifiers AD Series Facebook:
https://www.facebook.com/groups/369947780302017/
Vintage Orange Amplification Facebook:
https://www.facebook.com/groups/331897577479370/
It's been great! See you out there…
Billy Claire "
https://orangeamps.com/wp-content/uploads/2019/11/unnamed.png
1334
750
alex
https://orangeamps.com/wp-content/uploads/2018/04/Orange-Pics-logo-307px-279x103.png
alex
2019-11-18 15:20:10
2020-04-06 10:58:24
The Orange Amps Forum (is coming to an end)