The History of Orange – The Terror Series
Orange is celebrating its 50th Anniversary in 2018 and to celebrate we shall be taking a look over the next twelve months at some of our most famous and beloved amplifiers. To start we take a look at the Terror series.
Tiny Terror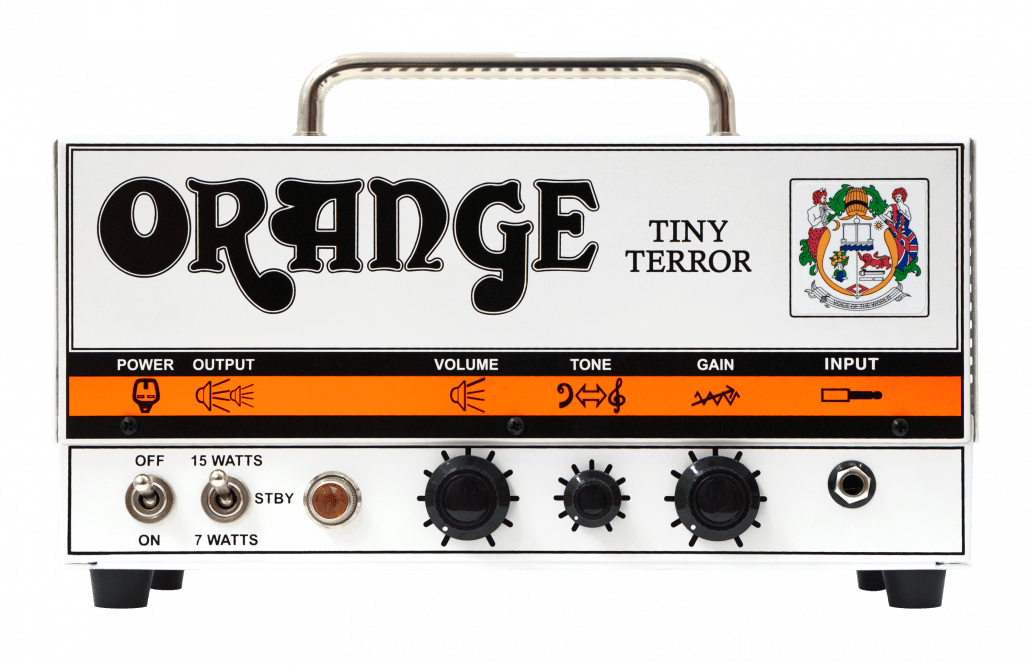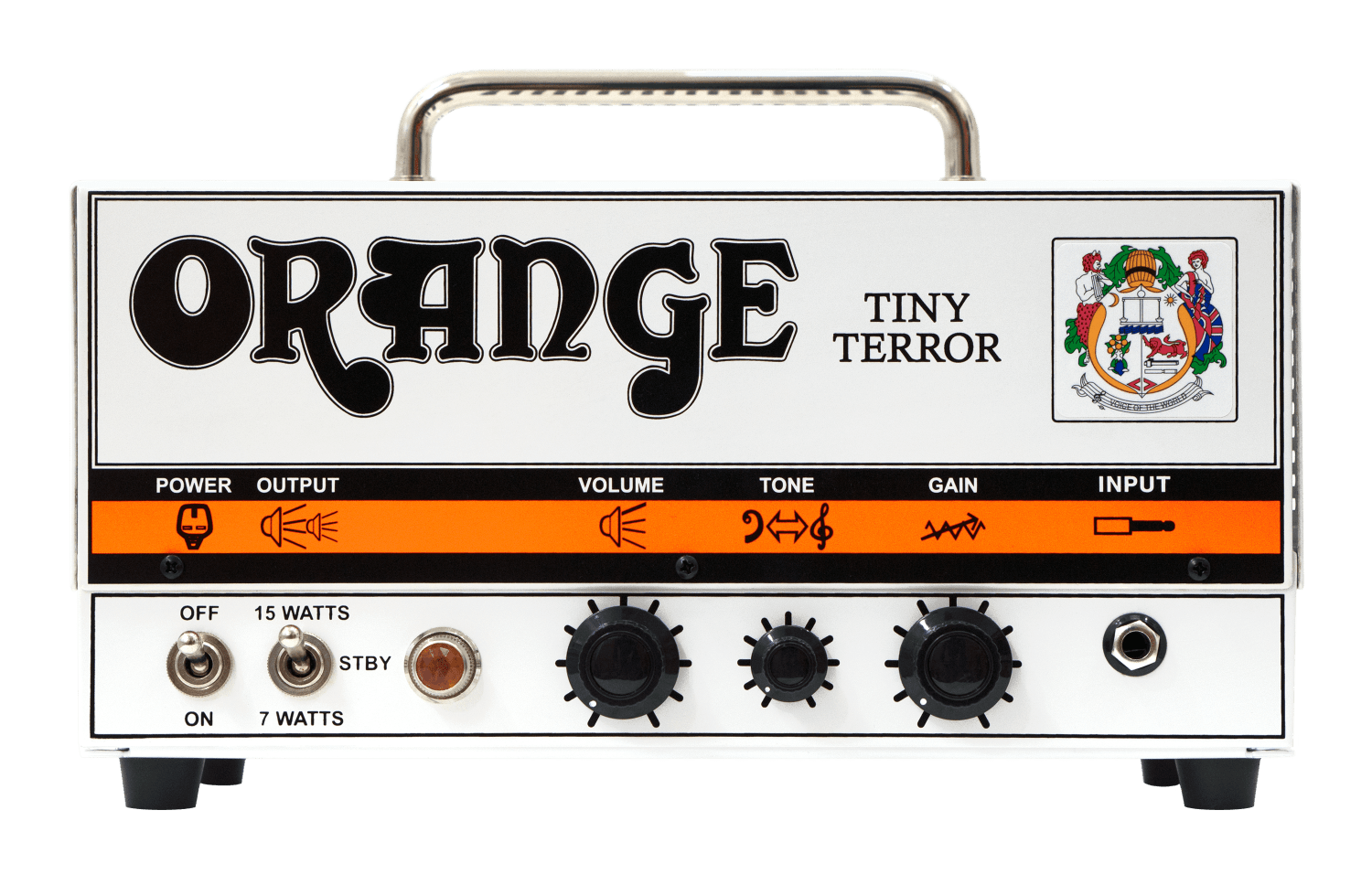 The one that started a movement and became an instant classic, the Tiny Terror was a benchmark in amp design. As Orange's Lead Designer Ade Emsley recounts it all came from a dinner at NAMM:
"The original Tiny Terror idea was conceived in a restaurant at NAMM with one of our sales guys. I just kind of said 'I'm going to make an amp that fits in to an A4 piece of paper.' He said 'no you are not, don't be silly!' I said 'yes I am!' That was where the idea came up. So I built a prototype. That sales guy turned up a week later and I was like 'I have done it!' He was like 'what?' I was like 'that amp that fits into an A4 piece of paper.' He called me a mad bastard but then I cranked it up and he didn't think I was so mad after that!"
The idea went from prototype to production, but the core idea of having a portable, giggable amp never faltered. Ade explains:
"The concept of the Tiny Terror was an amp you can carry anywhere. You turn up to play a gig and there are three bands playing. You turn up with your Tiny Terror in its gig bag and your guitar. Before the gig you've sorted out the use of a mate's 4×12 in one of the other bands. Plug in with the volume on ten and the gain on about six and suddenly you're into 1980's AC/DC territory."
The Tiny Terror became an instant classic and is still one of Orange's most successful amplifiers and started the still prevalent trend of lunchbox amplifiers. In the first year of production 10,000 Tiny Terrors were sold.
Dual Terror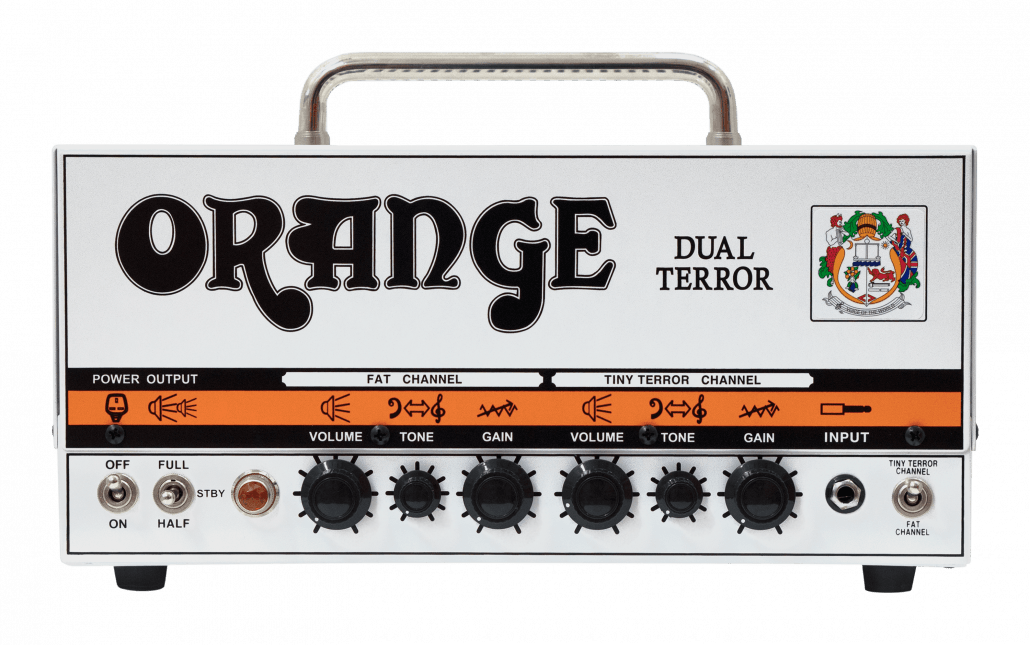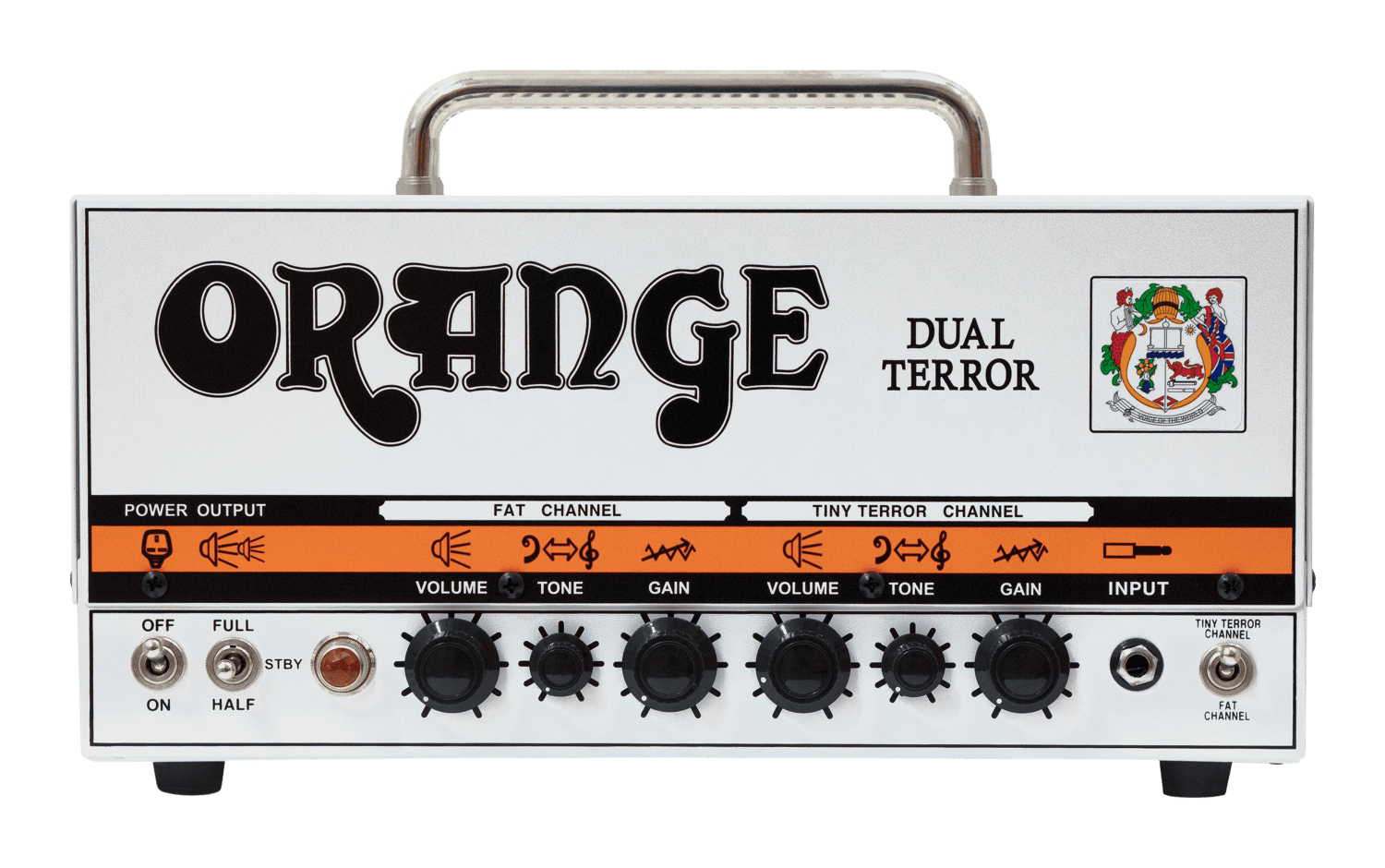 After the success of the Tiny Terror, thoughts turned to a new amplifier to add to the Terror range:
"I thought it would be nice to have two Tiny Terrors in one box, so you could switch between channels. You could have one cranked more than the other like the level for leads, so we did the Dual Terror."
The Dual Terror is a 30 Watt, two channel, 4 X EL84 Terror head. It has a "Tiny Terror" channel and a "Fat Channel," which is voiced warmer with more bottom end, gain and crunch.
"People had been asking for something similar to the Tiny Terror but with more power."
The Dual Terror was also the first Orange amplifier to have the 4-to-2 tube switch to change the output valves of the amplifier.
Dark Terror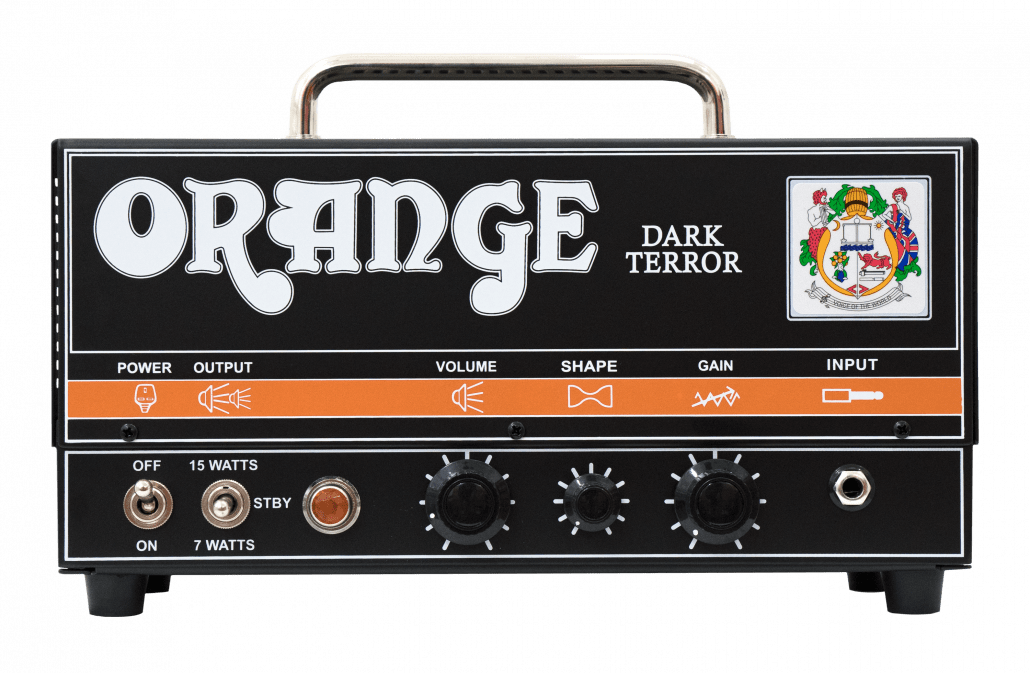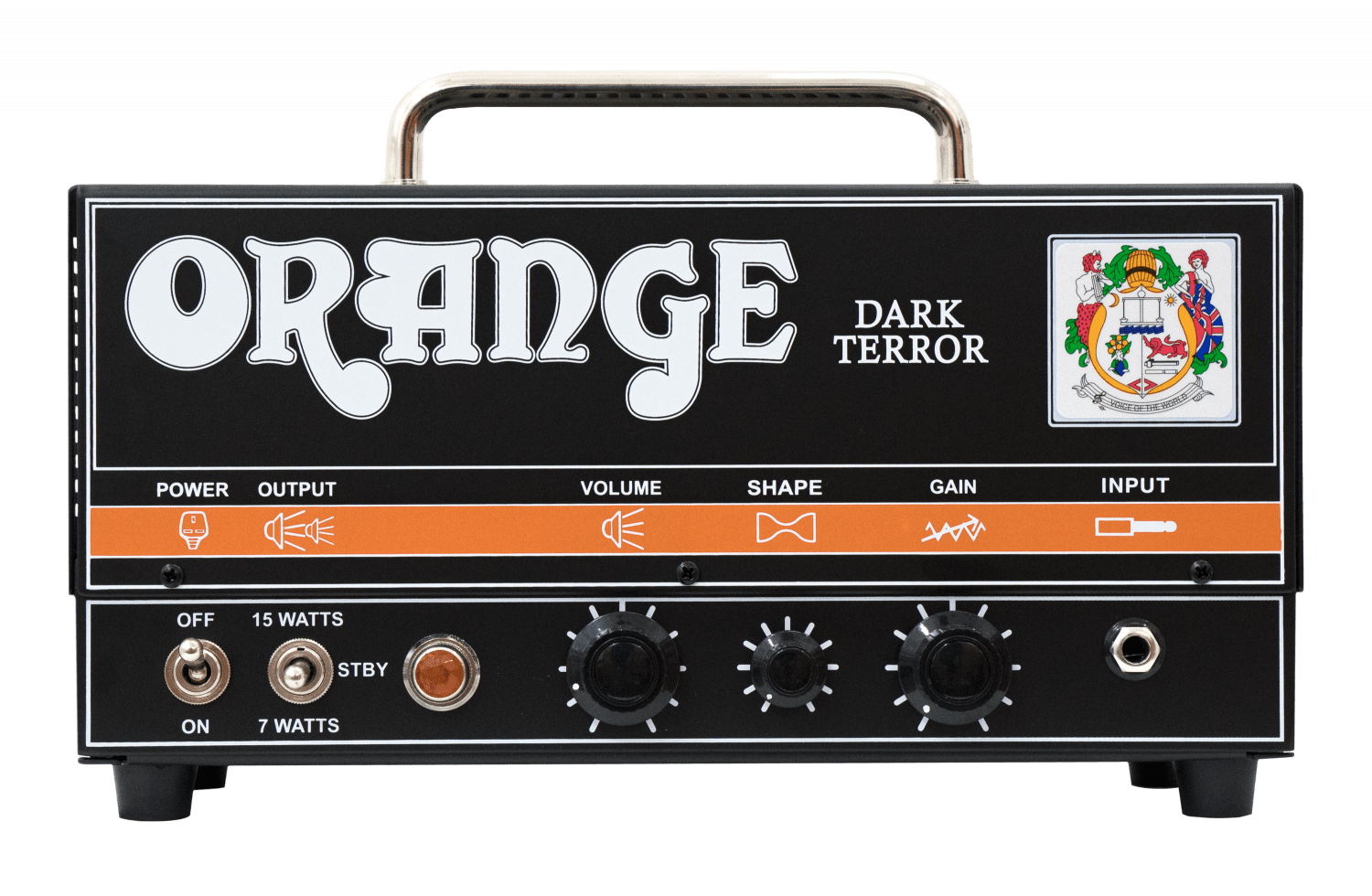 "Some people started to ask me for a Terror with an effects loop, which we called the Dark Terror. I had to change the preamp to make it four stages of gain. This was because at lower levels of gain it will drive the power amp when you are not using the effects loop, as any distortion you do after the effects loop will kind of make the effects loop useless. It only works with time-based pedals if the overdrive is made before the effects loop send."
The amp was the first step into a high gain Terror and came with a shape control.
Jim Root Terror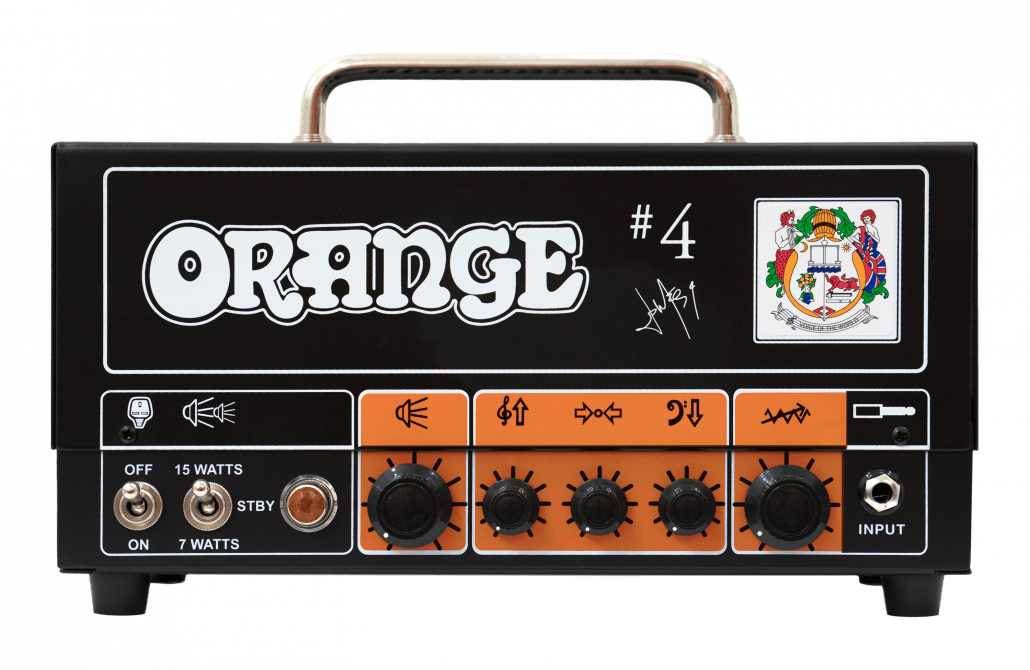 Orange had never made an artist signature amplifier until we did a Terror for Jim Root of Slipknot. Ade explains the decision behind choosing a Terror
"I had heard he was wanting a signature model that was affordable to his fans; he didn't want anything super high end. So I thought why don't we do a Terror and put his Rockerverb channel on it. Instead of going cheap, we can go smaller and get the cost down that way. Then you have something that is affordable, that is all tube, that is built properly, and that sounds really good."
The Jim Root Terror's sound was taken from Jim's Rockerverb MKI he used on tour and in the studio, and it gave fans the tone of Jim Root in a portable and affordable amplifier.
10th Anniversary Terror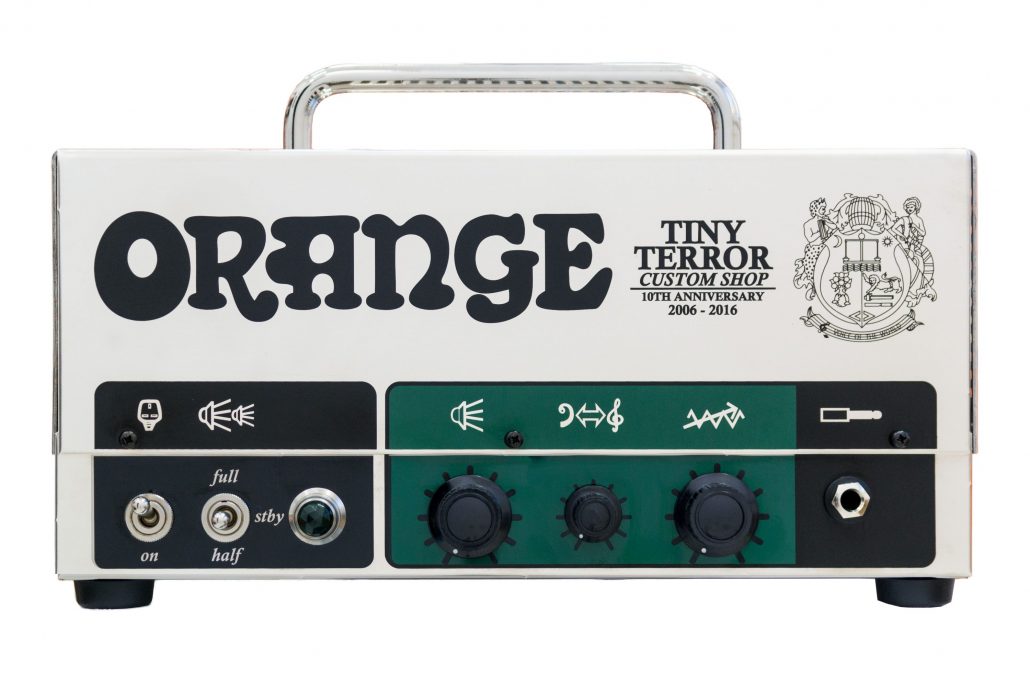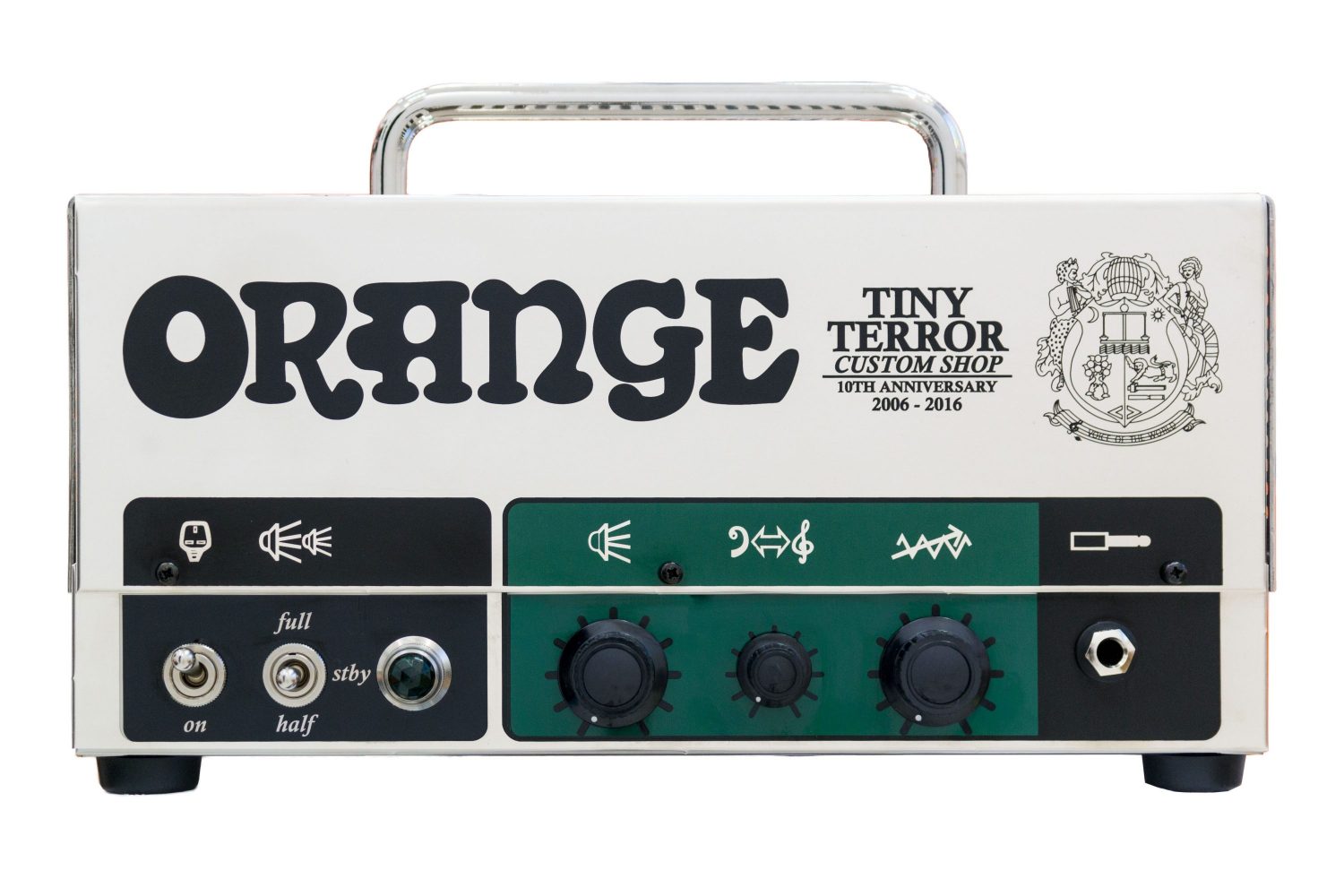 The "Shiny Terror" was a limited edition Terror to commemorate 10 years of the original Tiny Terror and mark its discontinuation:
"We wanted to give it a Viking funeral! So we did a small run of stainless steel Tiny Terrors, handwired and built in the U.K. factory."
It was sold with a matching PPC212 cabinet in British racing green, with Celestion Gold Alnico 10″ speakers. The Terror head and cabinet was only made in a run of 110 amplifiers.
The Future…
With the Tiny Terror being discontinued in 2016, and the rest of the Terror range still going strong, what does the future hold for this amplifier series:
"Moving forward, we will probably do something new at some point. I'm not quite sure what that is going to be…I've got a few ideas…maybe something with two channels… we shall see how we go…there might be a few options…"
https://orangeamps.com/wp-content/uploads/2018/01/Terror-Series-Youtube-Thumbnail.jpg
1080
1920
Orange Amps
https://orangeamps.com/wp-content/uploads/2018/04/Orange-Pics-logo-307px-279x103.png
Orange Amps
2018-01-12 13:28:12
2019-11-30 16:51:55
The History of Orange – The Terror Series