The Crush Mini – A small but mighty amp!
The Crush Mini has seen multiple redesigns since its release in 2006 but none of these revamps have been as big as 2018's. As well as appearing in the latest commercial for the Crush Mini, Mikey Deemus from Skindred had this to say:
"Make no mistake, this lil' box of pure doom is mighty enough to shake, rattle and roll.. From headphones to the stage, the Crush Mini has got what takes!"
This article is an overview of these changes and why you should take the time to check this small but mighty amp!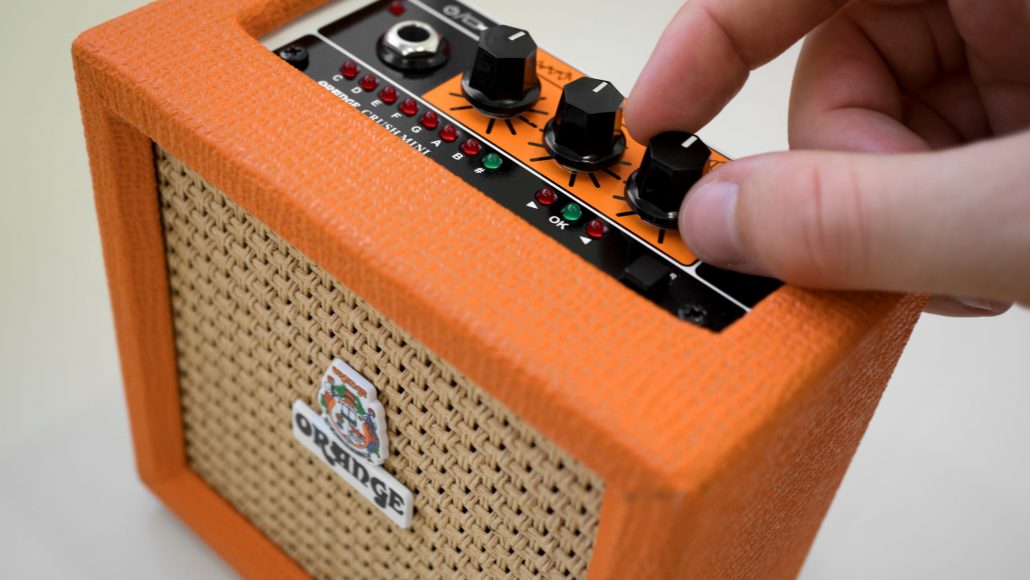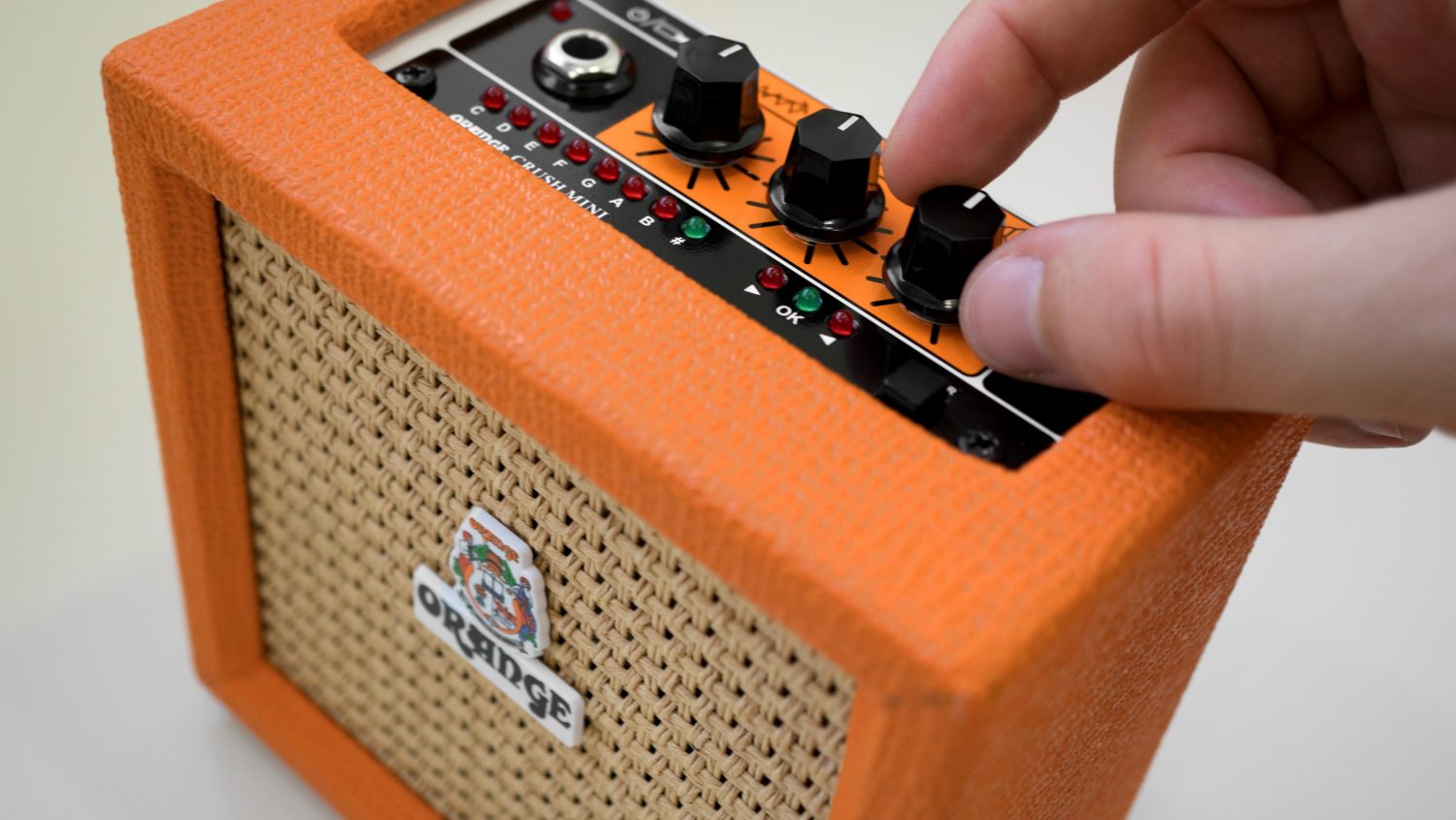 Full tonal control
The control panel has been redesigned with a simple control panel, much like the Micro Dark. Three controls: volume, shape and gain, give you a wide range of tones.  The shape control gives your sound either a cut or a boost in the mids. Dialing back on the gain and pushing the volume up will give smooth cleans, before clipping into natural crunch the higher the volume goes.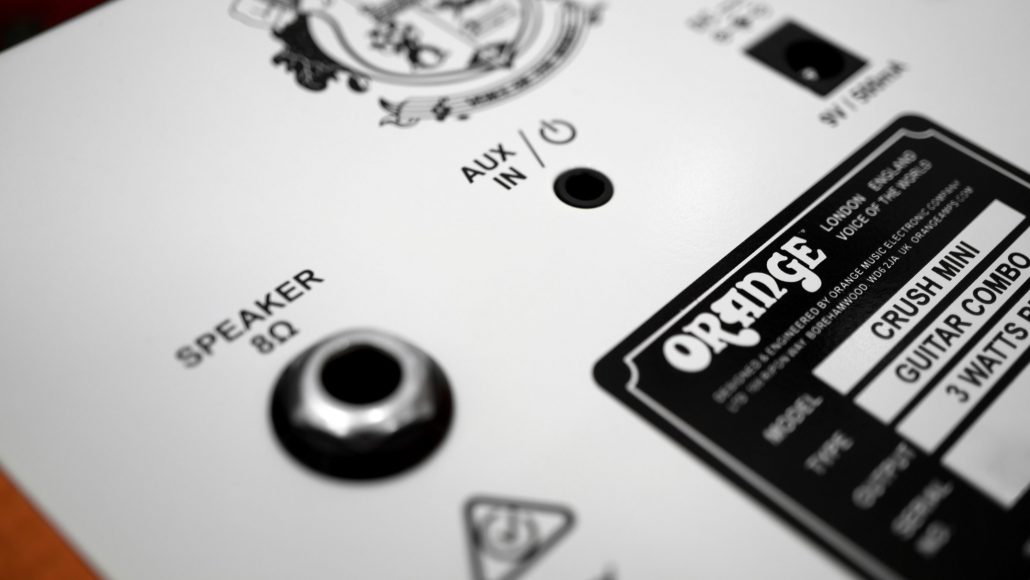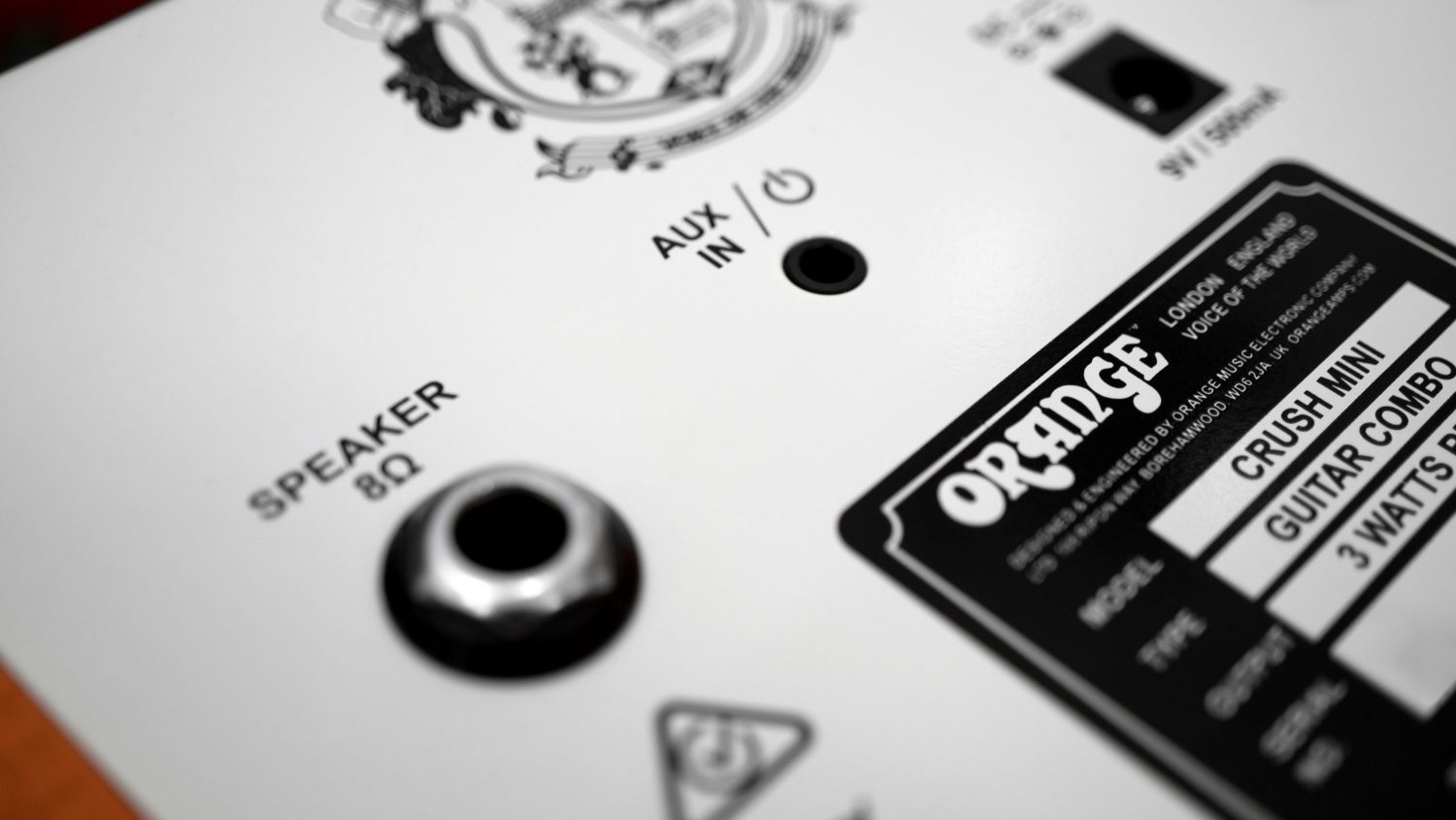 Speaker Output
A new feature added in 2018 is the 8 Ohm speaker output, giving you the option to use with a speaker cabinet to open up your Crush Mini's sound. Any 8 Ohm speaker will work and the onboard speaker disengages when the speaker output is in use.Trying the Crush Mini with an Orange PPC412 is a must and you will be surprised at how much volume this little amp can manage.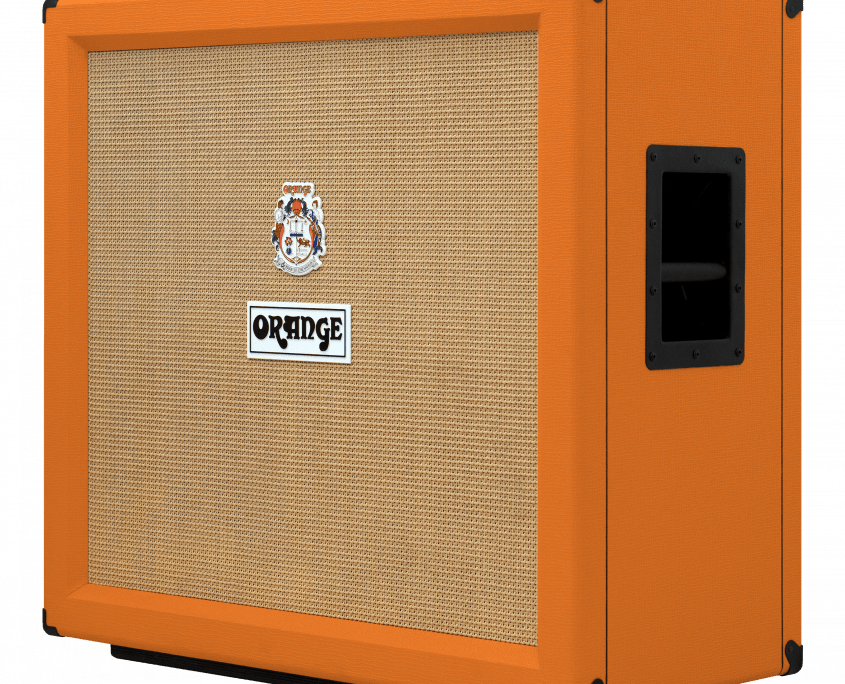 Battery Power
The Crush Mini can be powered by a 9V battery or a power supply (not included) meaning the Crush Mini can be played anywhere. The amplifier switches on when a lead is inserted into the jack socket or AUX-IN, so you don't have to worry about running out of battery.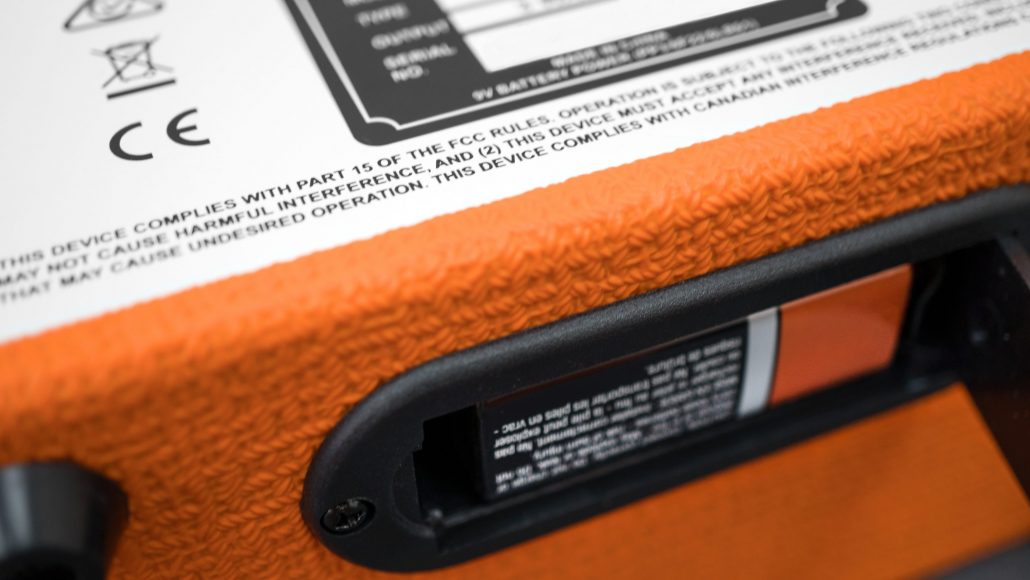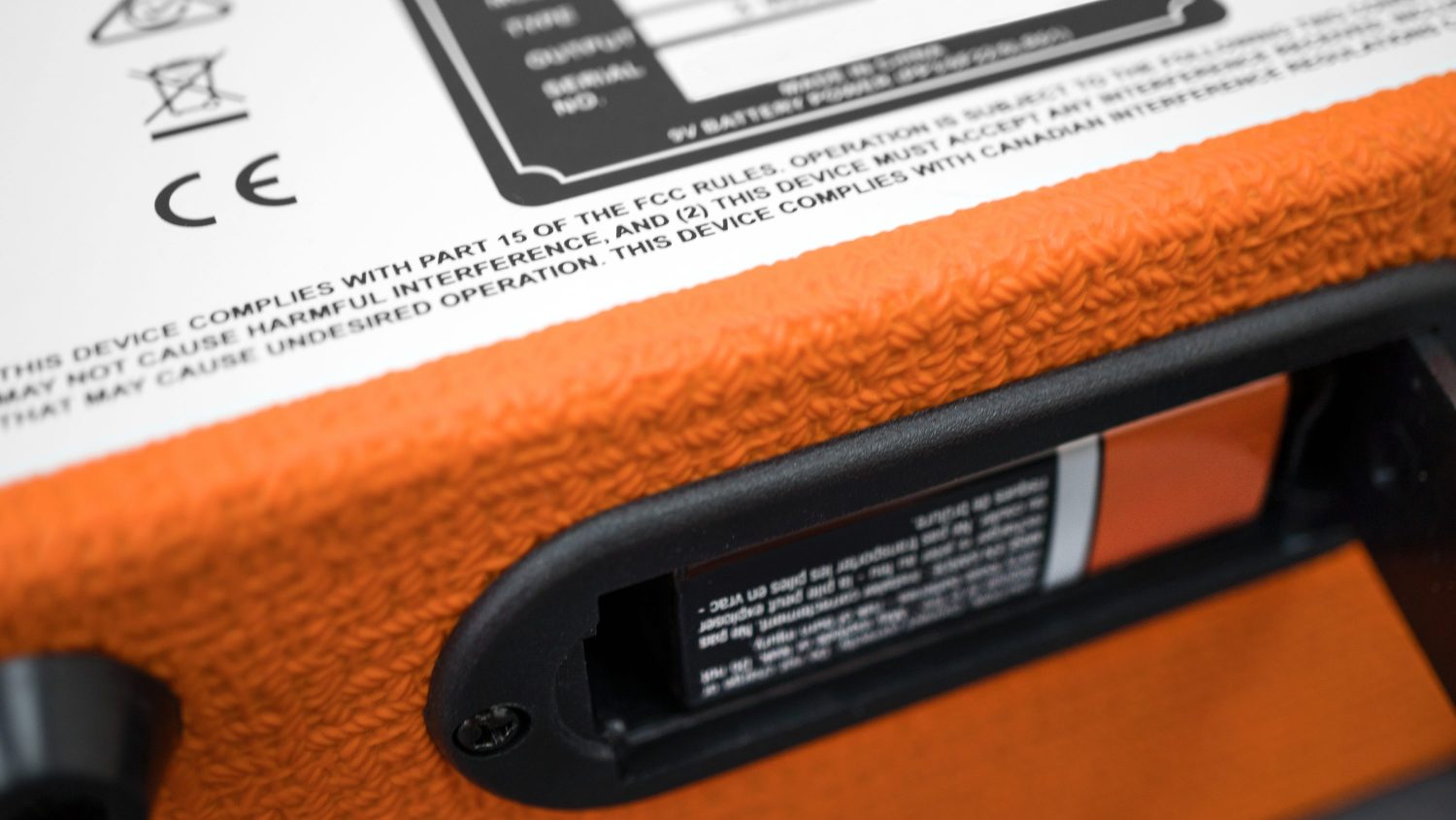 Perfect for on the road
The amplifier is a perfect companion for the traveling musician, whether backstage or at home practice, the Crush Mini is ready for whatever is thrown its way. The In-Built tuner is simple, easy to use and means you are always in tune. Want to play along to your favourite songs? Simple, the Aux-In is there to give you this option and if you need silent practice the headphone out disengages the speaker, so you can jam in silence.
Original "Pics Only" Design
The Crush Mini design is back to the classic 70's "Pics Only" design which made the brand so famous. The wooden construction keeps the ethos of quality and reliability that runs through the Orange product range.
To find out more about the Crush Mini, click here.
https://orangeamps.com/wp-content/uploads/2018/03/Crush-Mini-Feature-10.jpg
1690
3000
Orange Amps
https://orangeamps.com/wp-content/uploads/2018/04/Orange-Pics-logo-307px-279x103.png
Orange Amps
2018-03-16 13:58:46
2019-11-30 16:51:55
The Crush Mini – A small but mighty amp!