Read what booking agent, manager, and promoter, George Gargan, has to say about his experience with Orange Terror Bass amps and cabs…
"Backline Without The Backache"
By George Gargan
I started to put on gigs in London back in 2006 under the name of Damnably. I have a particular taste in music and the bands I love would not always play the UK so I got into booking tours and then releasing records. All the while I followed super DIY principles I'd lifted from the hardcore scene.
Bands coming over from Japan, Canada, USA or Europe would request backline because bringing over amps and drums is just not viable (due to cost) unless you are a pretty big band.

So I checked out the London backline hire places and found them to be prohibitively expensive. For example, in 2007 I needed a drum kit and bass amp for a Thee More Shallows/Lone Ladygig at The Social W1. The cheapest drum kit hire I could find back then was £300 a day plus deposit, delivery and VAT.
Shocked, I checked out new drum kits online and bought an Olympus drum kit and Behringer bass combo for £300 in total. I used them for that gig, then sold them a little while later making back the outlay. That gig was a sell out and the bands were very happy with the gear, plus I was able to cover their meals, cab fare, and paid them quite well.
Our record label started to get more acts so we decided to help them by investing in a decent touring drum kit, drum hardware, guitar amps and a bass amp. Any act coming over could happily use the gear on tour for free. For bass we chose the Orange Tiny Terror Bass Head and the Isobaric Sp212 cab.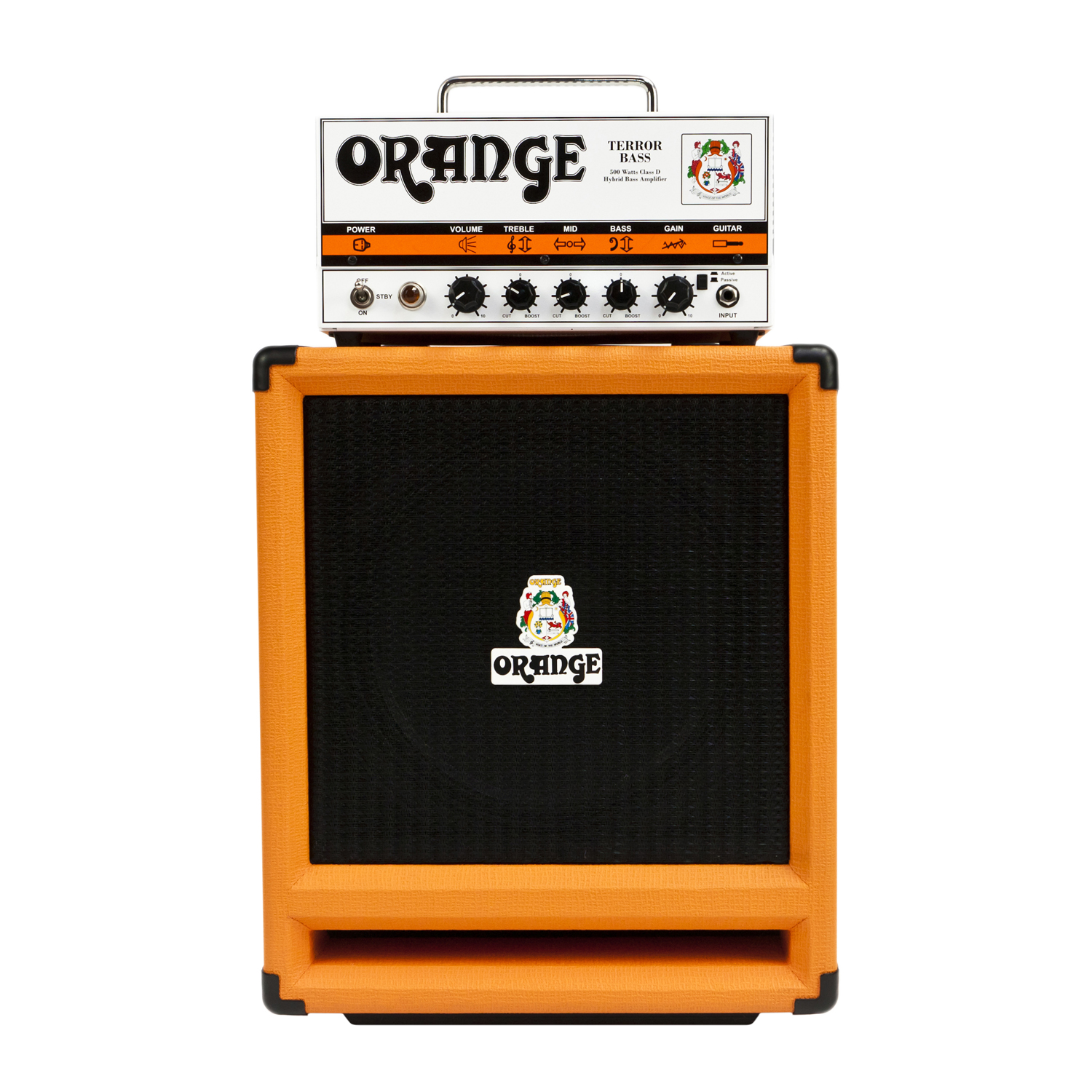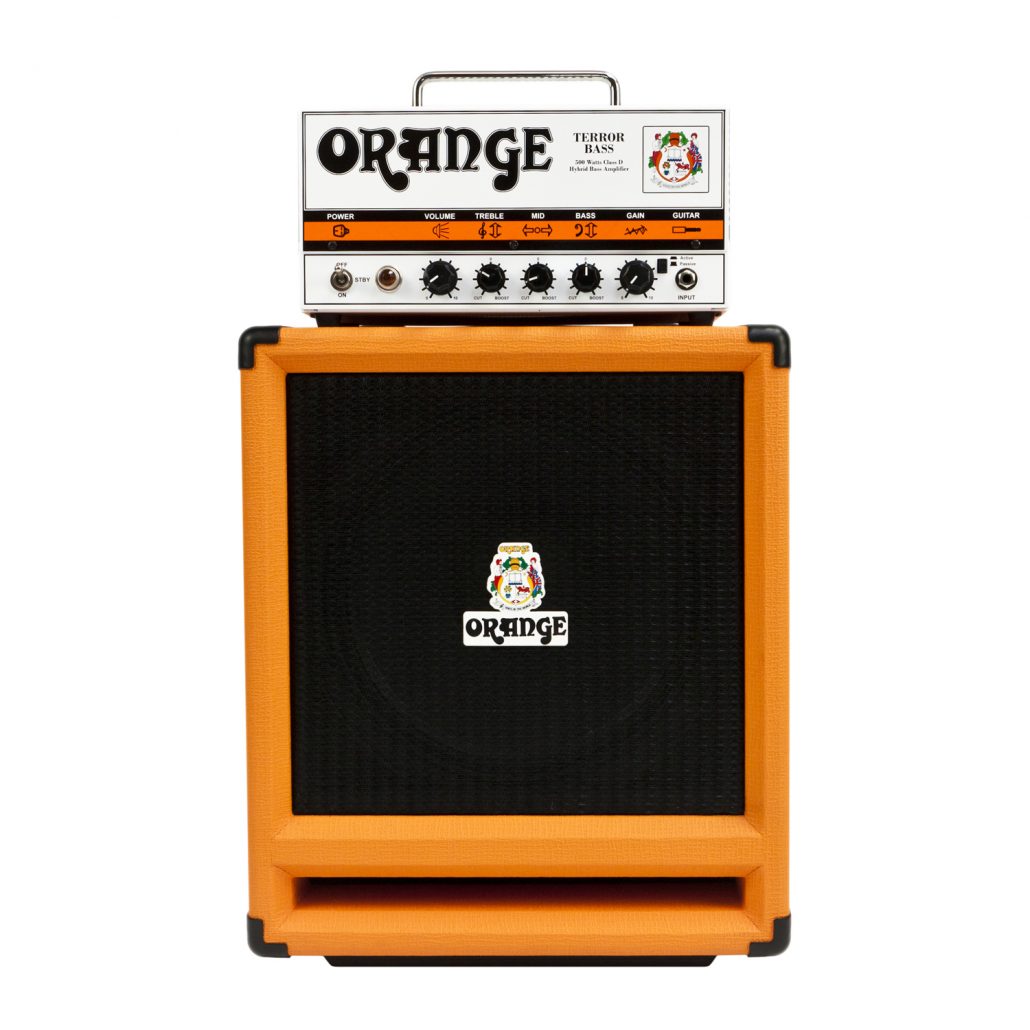 Ihave to say our F****r Twin [name deleted to protect the innocent] has had to be repaired 3 times to the tune of £400, but our Canopus drum kit and Pearl hardware have not had any issues and the Orange mini bass stack has been amazing!
Size really isn't everything. Each time we let a band use the Terror Bass they are skeptical of the power the little head and cab can muster, but without exception, after every show the bassist has loved it and been impressed by the clarity of tone and sheer volume power. This has included Shonen Knife, Bitch Magnet, Bored Spies, American Werewolf Academy, Bottomless Pit, Shannon Wright plus London bands: Former Utopia, smallgang, Crumbling Ghost and Slowgun,  and scores of support acts that have used the backline on UK/Ireland/European tours to save bringing their own gear to a venue.
The bands we work with are usually pretty heavy post punk and create some very distorted, dissonant hard rock sounds. But the SP212 has handled everything we've thrown at it with a lot of headroom to spare thanks to the isobaric design of the cab.
This little bundle has survived a lot of tours, saved our bands a fortune on hire all over Europe, seen massive festivals and tiny venues, and has always fit in superbly. It's lightweight and easy to carry and takes up hardly any space in a tour bus yet still delivers the sort of power an old 8×10 stack would (and anyone who has been on tour will know that a 8×10 Bass cab is a recipe for back ache!). So our bands and backs praise this little Orange Stack.
Damnably records
www.damnbaly.com
https://orangeamps.com/wp-content/uploads/2016/03/TB500H_SP212.jpg
1500
1500
Alex Auxier
https://orangeamps.com/wp-content/uploads/2018/04/Orange-Pics-logo-307px.png
Alex Auxier
2013-12-11 20:27:54
2017-05-02 11:05:43
Backline Without The Backache: The Terror Bass Amp and SP212 Cab…