A Quickguide To Effects Pedals – Part 2
By Darren Carless
A few months ago the Orange Blog took a brief look at some of the effects that are available to the modern guitarist (Missed it? Check out it out here). Given the vast and varied amount of effects available, the previous edition concentrated on more 'standard' effects (if there is such a thing these days) that tend to be seen most often. In this edition however we're going to shake things up a bit and have a look at the not-so-standard selection of effects that you might like to have a play around with. As per the previous edition, along with a brief description of what each effect is, we've provided some examples of pedals that deliver the said effect and signposted a song where you can hear it doing its thing.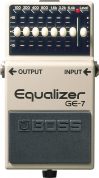 Equalizer (Boss GE7/MXR Equalizer 108)
EQ pedals can serve a number of purposes and have varying effects depending on where they are placed in your chain. They can be used as boosters, to even out discrepancies in tone when switching guitars (i.e. those with different pickups) or even to conjure up feedback or help fight against it. All of this is done by simply manipulating the frequencies that the pedal has access to.
---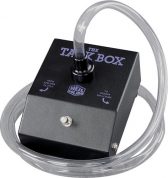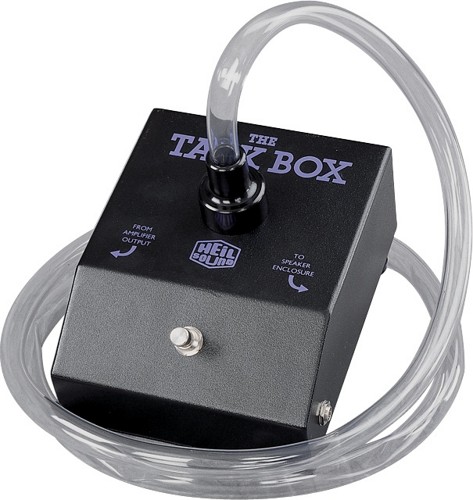 Talk Box (Heil HT-1/MXR Talk Box)
Taking the ululating sounds of the wah-wah even further, the Talk-Box is perhaps the ultimate method for humanising your guitar sound. But how does it make such an unusual sound? Well…the guitar sound is fed into the pedal & then comes back via a tube into your mouth allowing you to shape it by moving your mouth as you would do when talking.
LISTEN TO: Peter Frampton 'Show Me The Way' or Bon Jovi 'Livin' On A Prayer'

---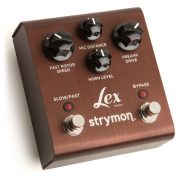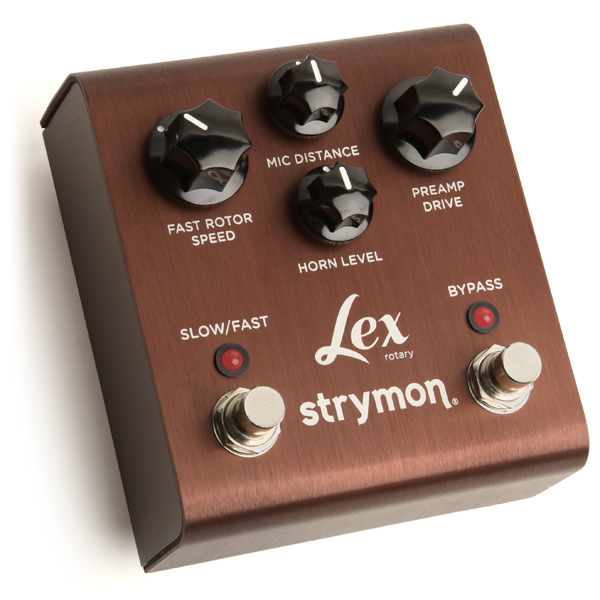 Rotary Speaker (Strymon Lex/Hughes & Kettner Rotosphere)
Based on the Leslie Rotating Speaker (but a hell of a lot smaller and lighter thankfully), the sound created is more commonly associated with the Hammond Organ. The original Leslie sound was created by two speakers being (yup you guessed it) rotated, with the physical movement causing the distinct modulation (varying speeds offered further musical variations).
LISTEN TO: Stevie Ray Vaughan 'Cold Shot'

---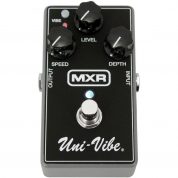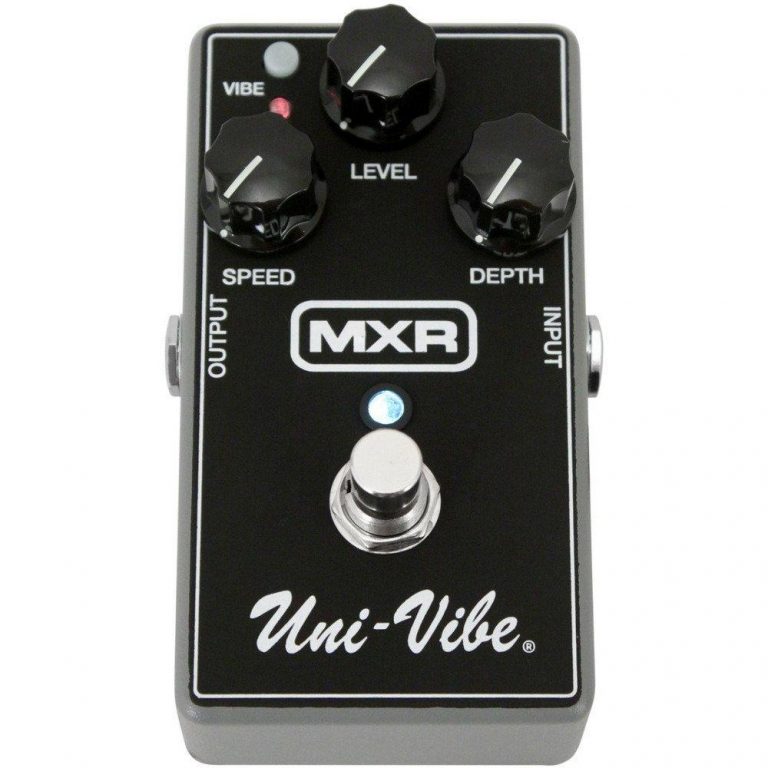 Univibe (MXR Univibe/Fulltone Mini Deja-Vibe)
Initially designed to replicate the sounds of the Leslie Rotating Speaker, the Univibe is now an effect in its own right. Technically it's a phase shifter but it does things rather differently. The Univibe's distinct sound is created by passing the signal through a series of staggered filters rather than in-line ones that you would normally find in a phaser for example.
LISTEN TO: Robin Trower 'Bridge Of Sighs' or Pink Floyd 'Speak To Me / Breathe'

---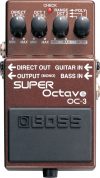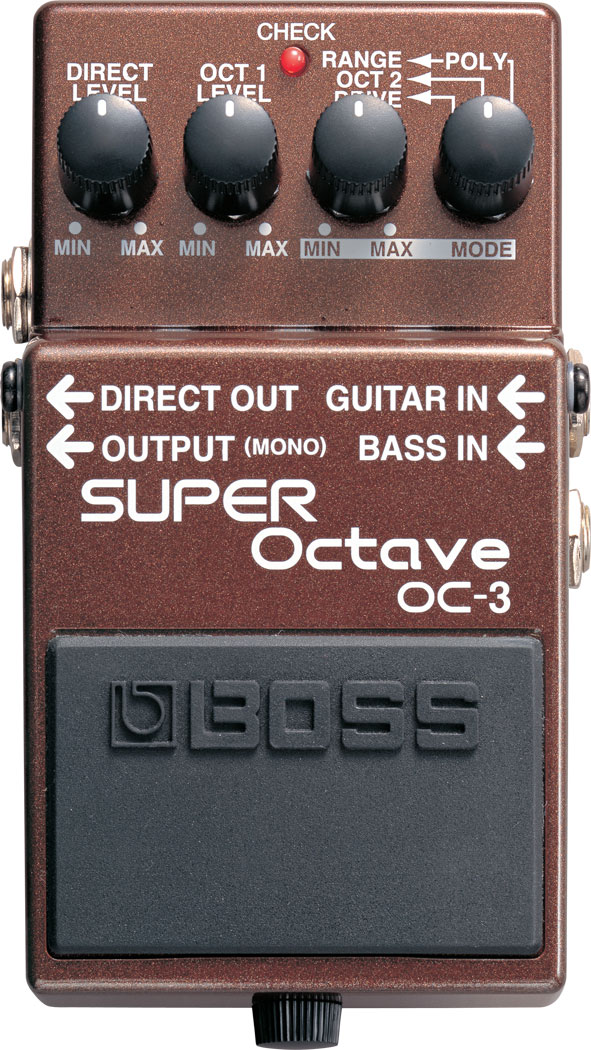 Octave (Boss OC3/Roger Mayer Octavia)
One of the simplest yet most striking effects. An Octave pedal simply recreates any note played in a different octave i.e. higher or lower or even several variations at once. Usually it works best when used for simple riffs.
LISTEN TO: Jimi Hendrix 'Purple Haze' or White Stripes 'Seven Nation Army'

---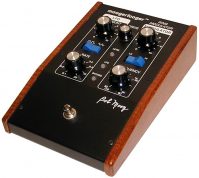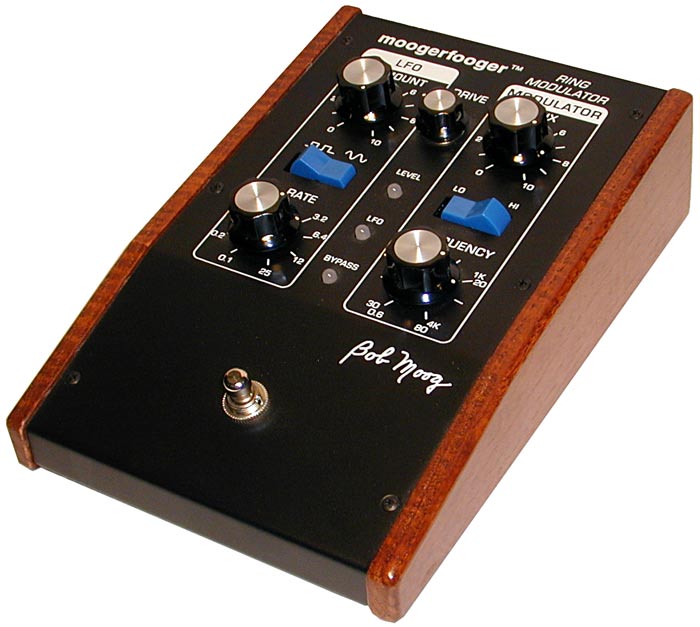 Ring Modulation (Moog Moogerfooger Ring Modulator/Way Huge Ringworm)
Possibly one of the more out there effects available, Ring Modulators add an oscillated signal to your ordinary signal that results in certain frequencies within it either being boosted or cancelled out. Varying the shape of the oscillation (e.g. sine wave, triangle) creates different harmonic and sonic textures.
LISTEN TO: ZZ Top 'Cheap Sunglasses' or Black Sabbath 'Paranoid' (well the solo)
---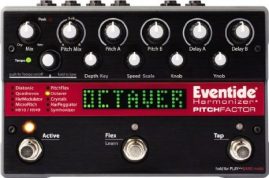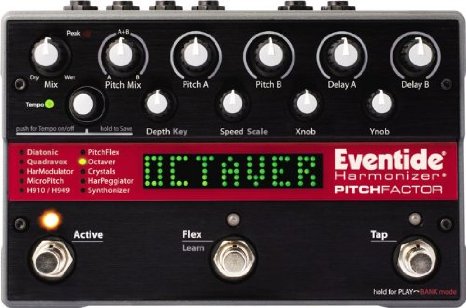 Pitch Shifter (Digitech Whammy/Eventide Pitch Factor)
Used simply, Pitch Shifters allow you to create harmonies or completely change key whilst playing. Alternatively they can be used for insane sounding bends and haunting squeals.
LISTEN TO: Pink Floyd 'Marooned' or Rage Against The Machine 'Killing In The Name' (you can't miss it)

---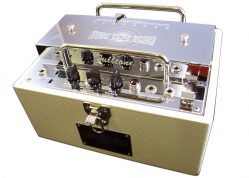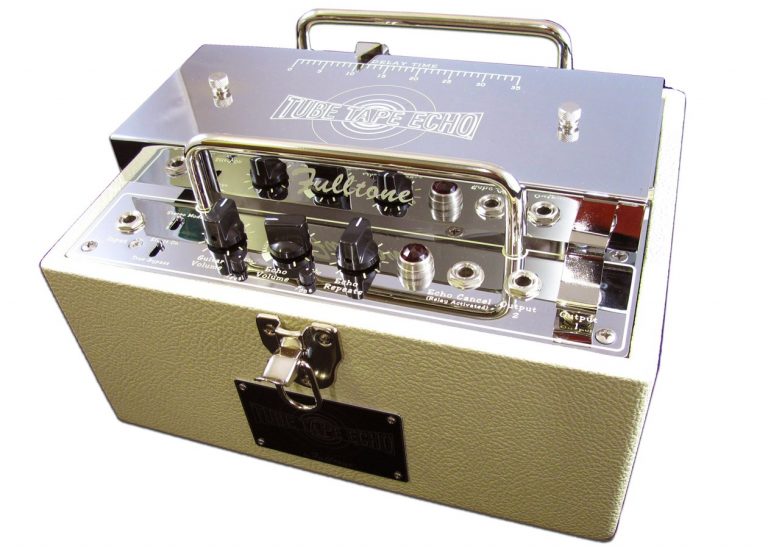 Tape Echo (Watkins Copycat/Fulltone Tube Tape-Echo)
Tape Echo is the Grandaddy of any delay-based effect. Unlike the delay pedals of today though, the sound to be repeated is recorded on to magnetic tape (if you were born later than 1990 you may never have heard of this so ask an older relative) which is then passed over several playback heads. Echo created in this manner is generally considered to be 'warmer' and more 'rustic' than digital delay.
LISTEN TO: The Shadows 'Apache' or Michael Jackson 'Beat It' (well Eddie Van Halen's contribution anyway)

As with Part 1 this isn't an exhaustible list…there are still plenty more effects out there that we haven't covered (e.g. Loopers, noise gates and some that don't really fall into any category like EHX's Hog 2) plus someone's always inventing new ones designed to create some weird and wonderful sound that has never been heard before. That said, if you've read both parts of our Quickguide to Effects, you should have more than enough to be getting on with…have fun!
https://orangeamps.com/wp-content/uploads/2016/03/fulltone-tube-tape-1.jpg
900
1260
Alex Auxier
https://orangeamps.com/wp-content/uploads/2018/04/Orange-Pics-logo-307px-279x103.png
Alex Auxier
2015-07-28 21:04:10
2016-03-22 10:27:41
A Quickguide To Effects Pedals – Part 2