Ramble On: Woodstock 50th Anniversary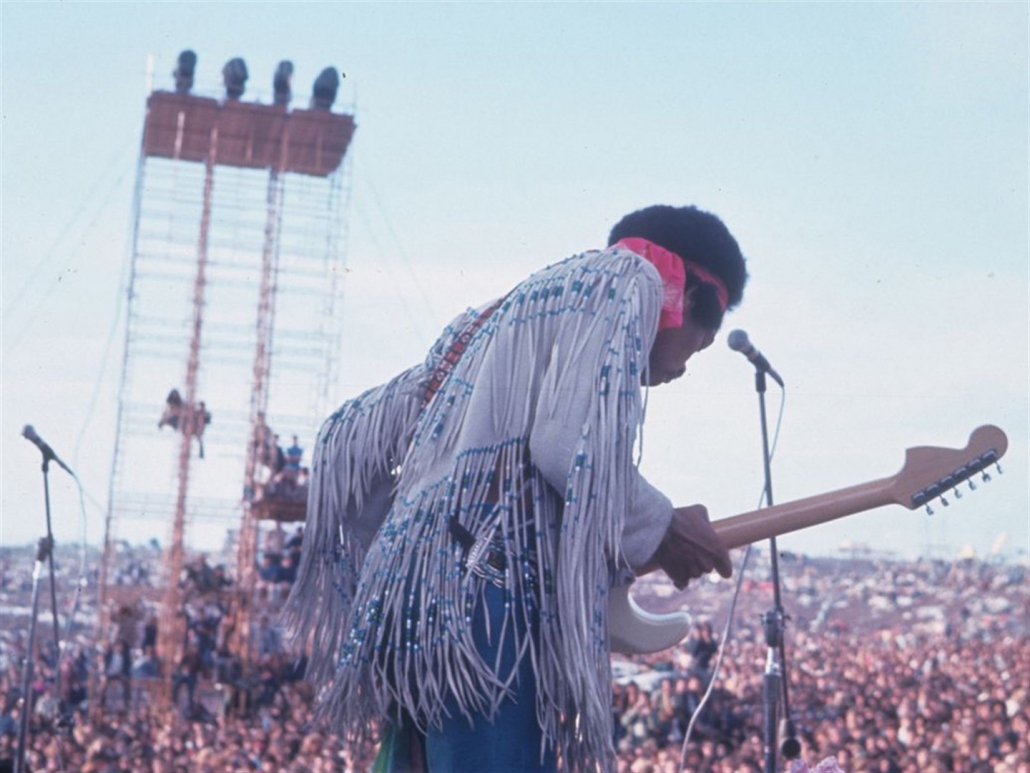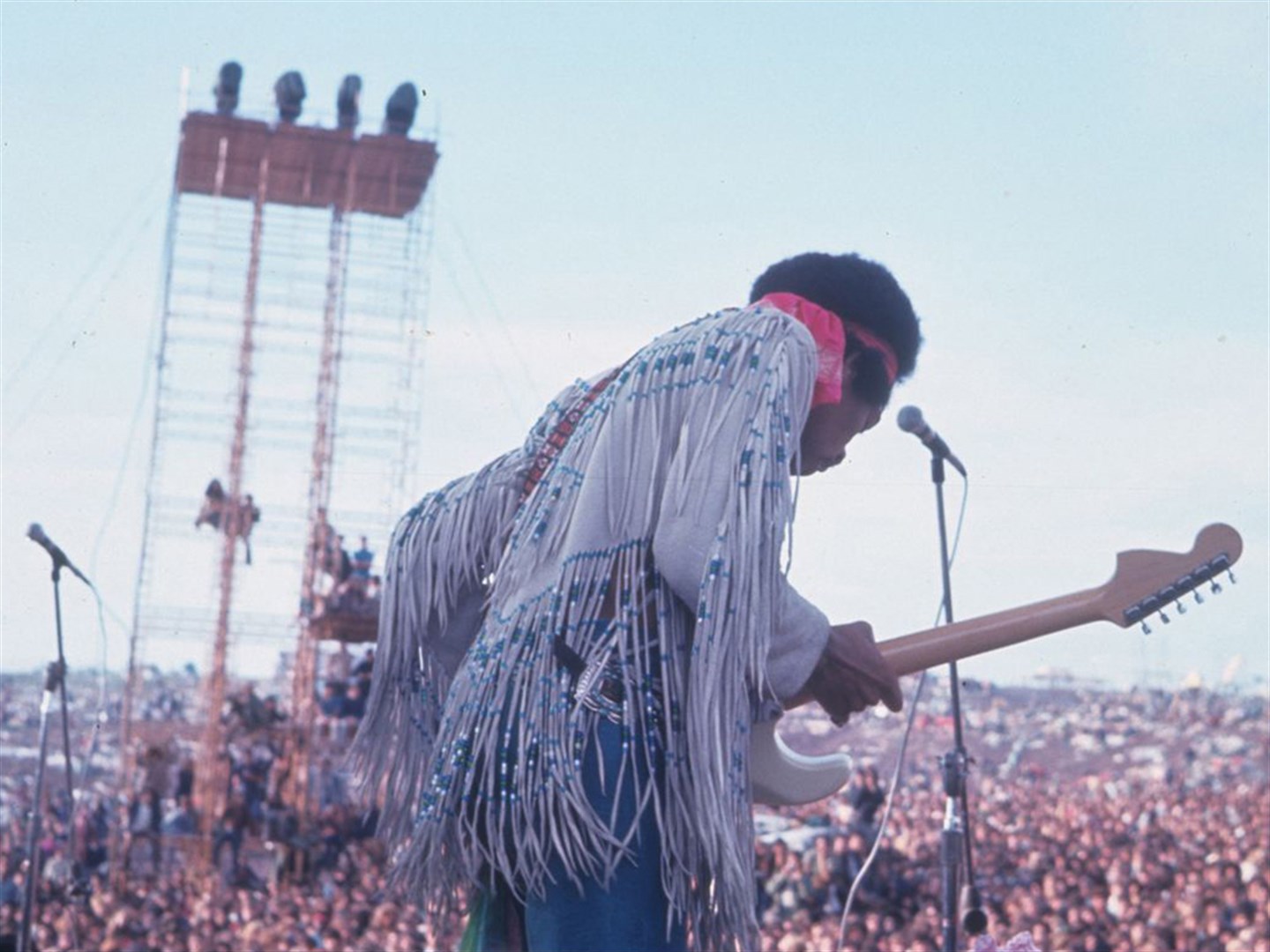 First of all, let me start by saying that I've sat down to write this article three times now, the first two times getting too stoned (sorry Mum & Dad, I did it for the art!) to do anything but eat fistfuls of granola and play with my cat while listening to Santana's Woodstock set on repeat. This time, my mind is clear – fuelled by coffee to the point of explosion, the western way. Now, let's get to it.
If there's one historical event in music I would have loved to be a part of it's Woodstock, three days of peace, love and music – although the reality of it would probably be getting lost in a crowd of half a million people in a time before phones, while tripping balls on acid – which would be either fantastic or incredibly stressful – it's a double-edged sword, rabbit-hole roulette.
Either way, there's no denying the mark it made in music history, and even with all political views aside, that spectacular line up is worthy of headlines on it's own: Hendrix, Creedence, Santana, Ten Years After, Janis Joplin, Jefferson Airplane, Johnny Winter, Sly and the Family Stone, Ravi Shankar, Canned Heat, Grateful Dead, Mountain, Joe Cocker, Crosby, Stills, Nash and Young – I mean are you fucking for real…? Last week marked the 50 year anniversary of the festival, which is why it's been on mine, and oh-so many other people's minds.
Being born about 40 years too late to attend and experience the festival in it's messy and beautiful glory, I've done my best in the past couple of weeks to live out the Woodstock experience as well as I could fifty years down the line; I spent three days at Sonic Blast Festival in Portugal with a group of friends, dancing in the apocalyptic rain to Earthless at midnight, before partying at Jimi Hendrix's London flat during the Woodstock weekend anniversary, drinking his favourite rosé which was handed out for free. Needless to say I felt like an absolute piece of shit the next day as we obviously managed to get our hands on more than the allocated bottle per person.
Anyway, I'm rambling, back to the festival.
Woodstock happened at a crucial moment in time; The Vietnam war was raging and brothers and sisters dying, Martin Luther King Jr had been tragically killed a year before and people were fighting for equality, whether it be due to gender, race or sexual orientation. Then all of a sudden, an angel of a farmer under the name of Max Yasgur kindly leased one of his farm fields to the festival promoters, which then attracted nearly half a million people who celebrating peace, love and music. The festival, did not go down well with the locals, fearing what these scruffy looking longhaired youngsters would get up to in their town. Luckily, Max Yasgur came to their defence:
"I hear you are considering changing the zoning law to prevent the festival. I hear you don't like the look of the kids who are working at the site. I hear you don't like their lifestyle. I hear you don't like they are against the war and that they say so very loudly. . . I don't particularly like the looks of some of those kids either. I don't particularly like their lifestyle, especially the drugs and free love. And I don't like what some of them are saying about our government. However, if I know my American history, tens of thousands of Americans in uniform gave their lives in war after war just so those kids would have the freedom to do exactly what they are doing. That's what this country is all about and I am not going to let you throw them out of our town just because you don't like their dress or their hair or the way they live or what they believe. This is America and they are going to have their festival."
Max Yasgur to the Bethel town board.
If you take away the musicians actually performing and only focus on the logistics of it all, Woodstock wasn't far from being the Fyre Festival of 1969; they had initially pre-sold 100 000 tickets to the festival, but as attendees started to show up, fences weren't ready and the amount of people were so high that they were unable to stop the massive stream of hippies pouring into the area – hadn't it been for traffic being so bad, they estimated numbers would have been higher. With nearly half a million attendees, they were also running severely low on everything; food, water, medical supplies, you name it. Still, despite the sporadic rain, lack of, well, everything, protests from the locals and just general chaos of it all, Woodstock was a peaceful celebration uniting hundreds of thousands of people through to their love of music and acceptance. Today, we might just need a Woodstock more than ever, the rainforest is on fire, and the world is ruled by mad men – we all definitely need to take the edge off a little bit.
https://orangeamps.com/wp-content/uploads/2019/08/image.jpg
1080
1440
Ella Stormark
https://orangeamps.com/wp-content/uploads/2018/04/Orange-Pics-logo-307px-279x103.png
Ella Stormark
2019-08-23 08:09:05
2019-09-22 14:52:59
Ramble On: Woodstock 50th Anniversary