Ramble On: The Matt Pike Effect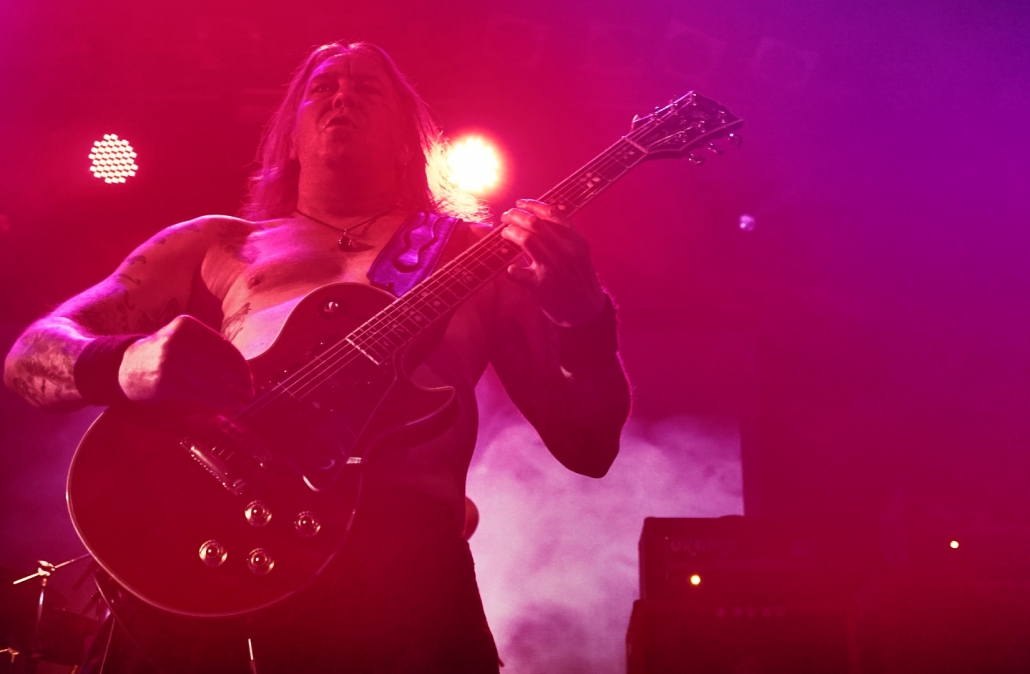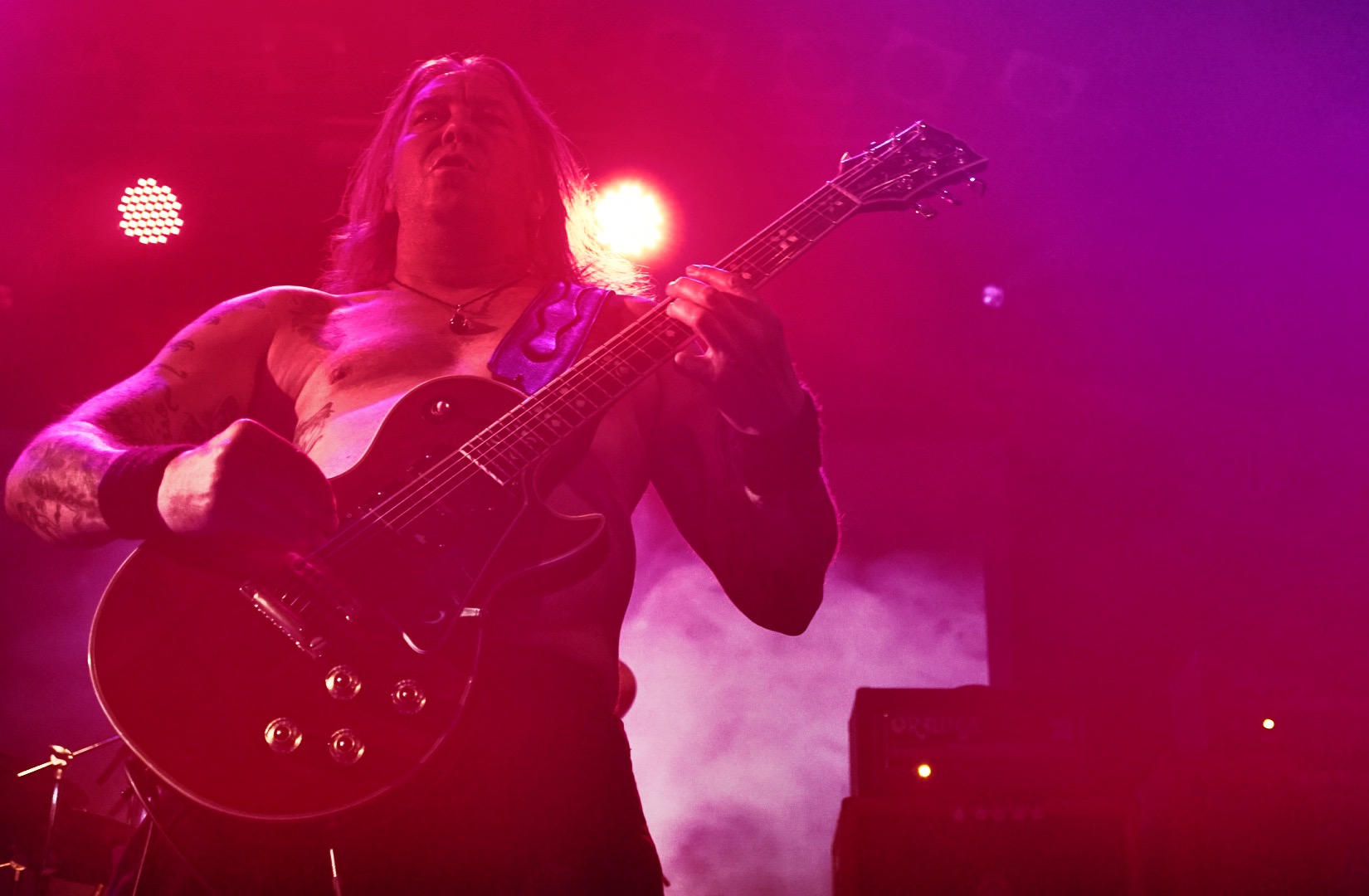 A couple of weeks ago I was watching Sleep in London, or to be more specific, staring down a shirtless Matt Pike at the Kentish Town Forum. Of course, there's plenty of shit-hot guitarists out there, but Pike's something else, he's like some larger than life icon, like the Godzilla of metal and doom – guys, have you got any idea how many amps we've sold because of this guy? I mean, I don't actually have any legit numbers on hand as numbers ain't my forte, but it'll be tons, guaranteed – Matt Pike, and Black Sabbath using Orange in the 'Paranoid' video pretty much opened the doors for Orange to the world of stoner and doom – so thanks guys, for paying my bills. Anyway, back to topic.
Let's rewind back a bit to the early 90s, 1992, to be specific. While Brit-pop was very much a reality in the UK, something way heavier was going down across the Atlantic as a baby Matt Pike at the tender age of 21 released Sleep's iconic 'Holy Mountain' alongside bassist and singer Al Cisneros and drummer Chris Hakius. One can only imagine the Earache rep's reaction receiving the demos and 'Dragonaut' blasting out the speakers, Tony Iommi's legacy embodied by the next generation!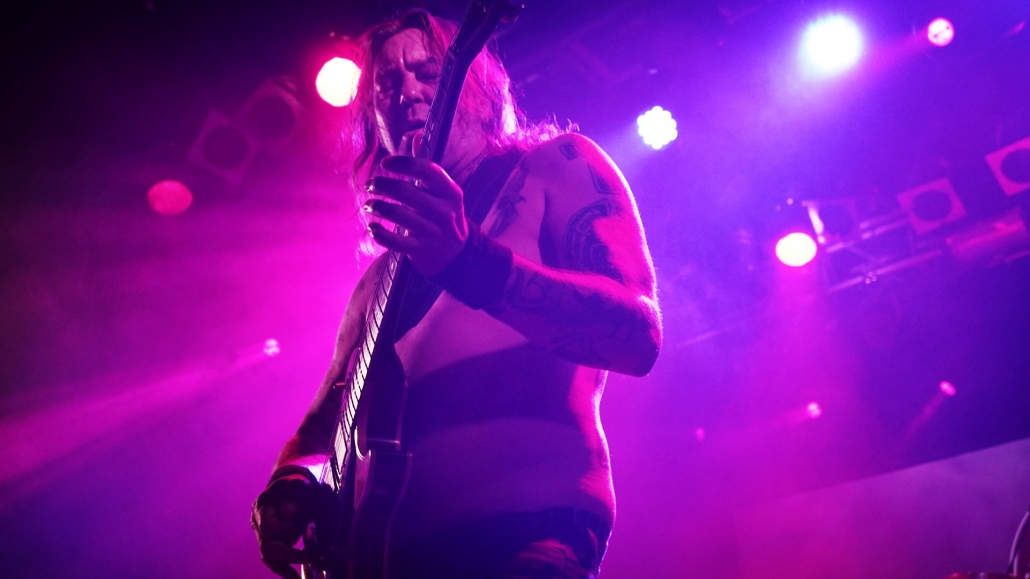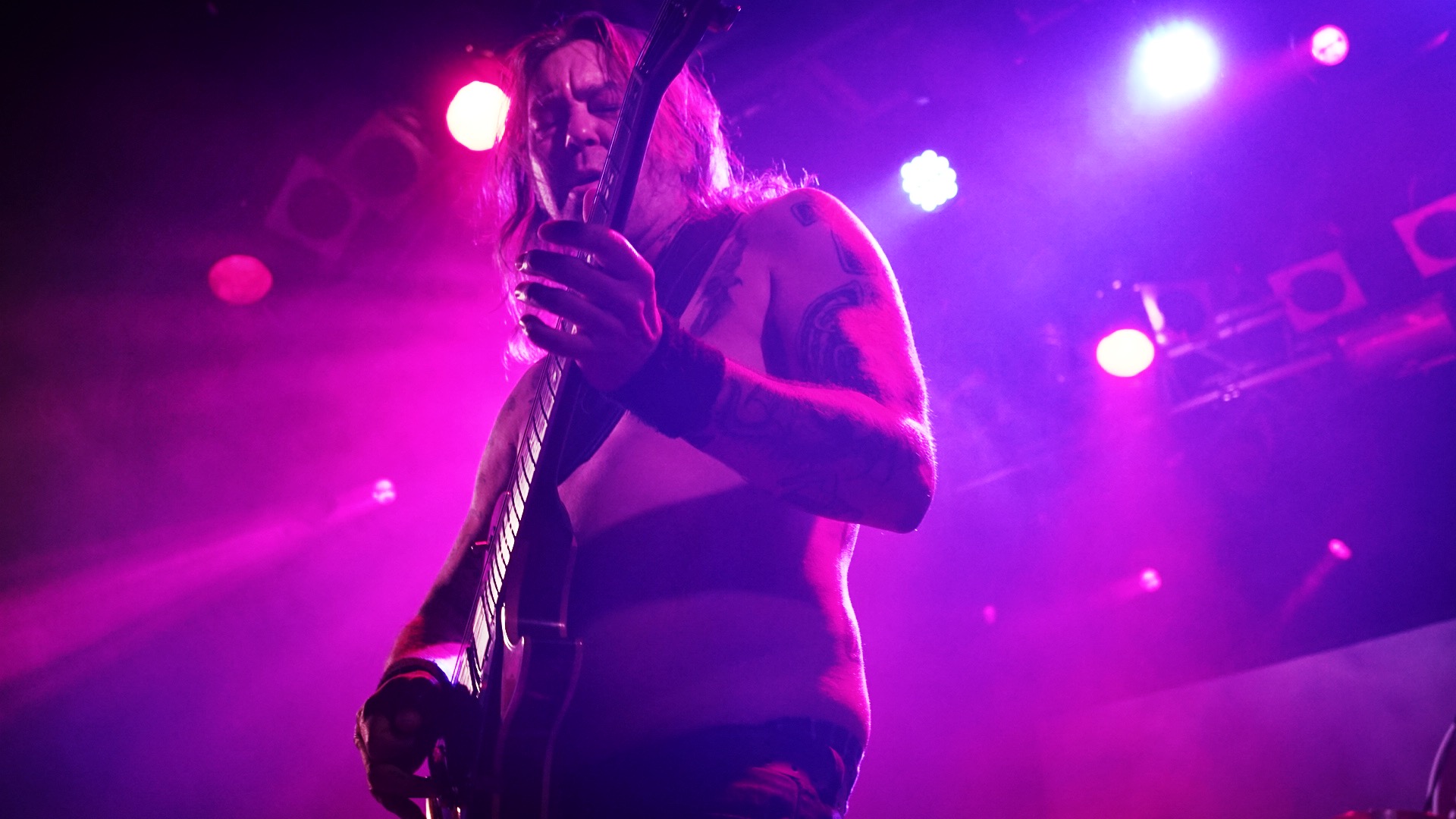 With the release of 'Holy Mountain', Sleep became one of the earliest stoner rock connoisseurs, and pretty much created the genre alongside Kyuss. Following the successful release of 'Holy Mountain', the band ventured further underground and away from the mainstream, as they followed it up with the hour long track titled 'Dopesmoker' or 'Jerusalem'. Unfortunately, Sleep didn't last for long after that, and went their separate ways. However, if music's what you do, a hiatus is gonna kill ya, so Matt Pike returned not long after, this time with High on Fire, where he, after a few hits and misses with various band members ended up on vocal duties as well as guitar.
In recent years, Pike's been busy with both bands as Sleep returned with the spectacular The Sciences, which was conveniently released, in secret, I might add, on the 20th of April 2018 via Third Man Records – of course it had to be a 420 release! Now, this is one of those albums I remember exactly where I was when I heard about it, sat at some far too swanky (but amazing…) hotel in Tilburg getting ready for Roadburn Festival when all of a sudden my Instagram feed was filled with the surprise record, and I knew there and then that my instinct to haul my Bose speaker from grimy London to sweet, sweet Holland wasn't for granted; I found the album and shut my girlfriends up and made them listen, and lo and behold – Sleep was back, as if they never left. Opening and title track 'The Sciences' builds up for a solid three minutes, before all hell breaks loose with 'Marijuanaut's Theme', which I must just say is Sleep at it's finest.
The following month I had my first ever on camera interview lined up with no one else than Matt Pike at London's Desertfest, and this fantastic new release peaked my fear and excitement even more – I struggle at times to transcribe interviews I've conducted due to the sound of my own voice recorded, so adding my face into the mix with a camera monitoring my every movement caused for some sleepless nights, and I had about five of them before I eventually dragged my wreck of an anxious self to Electric Ballroom to conduct my biggest interview to date, and you know, without the exception of looking slightly out of place (who wouldn't? It's the 'Matt Pike Effect'!), I didn't fuck up! Plus, the positive comments I received after were just so enocoura… Ahhh, in a perfect world, eh? People love talking shit online, and here's one of my personal favourites from the Youtube comments:


Classic comment section BANTER. It took every inch of self-restraint in my six foot tall Viking-self not to fire back at cool guy numero uno 'MasterBait' for questioning my Motörhead knowledge, but as I'm not a certified keyboard warrior myself I let it pass. For the record, it's 'Stay Clean' – why? Cause of Lemmy's sexy solo, duh, although the entire 'Overkill' record is a masterpiece on it's own.
More than a year has passed since the interview, and in that time Pike's released 'Electric Messiah' with 'High on Fire' who also won a Grammy award for 'Best Metal Performance' earlier this year, and he's chopped off half his toe of due to diabetes, which is pretty god damn rock 'n' roll on it's own. While he's been busy touring excessively with both bands after their latest releases, I do wonder what he'll bring us next. Living in a time where the original rock stars are fading, I am thrilled about Matt Pike's existence and continued contribution to music.
https://orangeamps.com/wp-content/uploads/2019/10/Matt-Pike-High-on-Fire-at-Desertfest-London-by-Ella-Stormark-II.jpg
1080
1650
Ella Stormark
https://orangeamps.com/wp-content/uploads/2018/04/Orange-Pics-logo-307px-279x103.png
Ella Stormark
2019-10-23 09:00:36
2019-10-23 18:03:43
Ramble On: The Matt Pike Effect