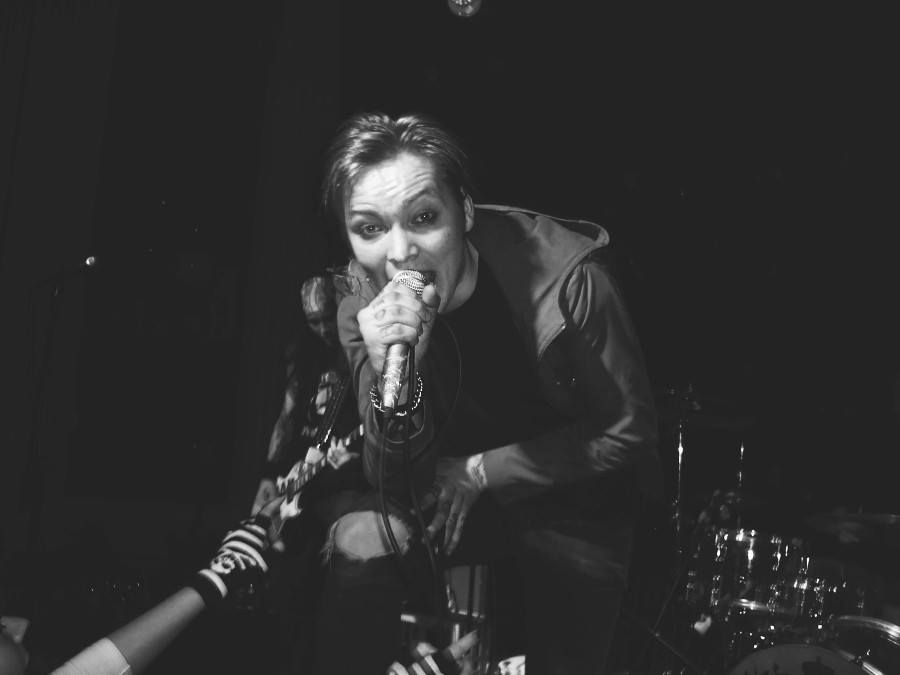 In the light of having recently aged one year (happy birthday me!), I've been dipping my toes in the pool of my youth, reminiscing about the music of my teens. As I've mentioned in my 'Ramble On: Introduction' post I was spoon fed fantastic music from an early age, but was of course distracted by Britney and Christina like any other 90's girl. Luckily, I hit a crucial point at 14 when my dad gifted me Pink Floyd's 'Wish you were here' for Christmas with a note saying 'It was about time I started listening to some real music.' For a while, I was pretty stuck in the music my dad had always played me, and to be fair, in many ways, I still am today.
However, I also started developing my own taste and discovered that current music wasn't all that bad either; I became obsessed with finding new music and rummaged through Myspace and NRK Urørt (a Norwegian website where unsigned artists can share their music) for hours to find obscure and unknown bands, and I became a frequent face at my hometown Bergen's underage venue 1880, which is now, unfortunately closed – because why would one put funding into a wholesome, cultural venue that supports young people and provides them with a platform to develop their creativity? WASTE-OF-MONEY.
Anyway – I'm rambling. While reminiscing and listening, I realised that my 15 year old self had a pretty decent ear – that is, of course, if I choose to completely ignore the 800 emo bands I was listening to, which, in order to retain my credibility, I will. Below, I've selected five, mostly Norwegian, slightly obscure bands that helped shape my taste in music and nudged me in the direction to where I've ended up today
Kaizers Orchestra, Norway
Kaizers Orchestra's one of those bands you either love and adore, or absolutely hate – there's normally no in-between. Me, I loved them and their industrial marching band, oil barrel slammin', oompah rock 'n' roll. The band sadly disbanded in in 2013, but luckily enough, I was able to see them a handful of time in their heyday. Guitarist Geir Zahl's band 'Skambankt' is also well worth a listen.
Major Parkinson, Norway
Major Parkinson, Bergen's own boogie-Tom Waits. They stood out like sore thumb on the scene, in a very good way; fantastic song-writing and live performances, with an absolute unique sound which I'm to this day still unable to put a label on.
Silver, Norway
Hardcore band Silver was Kvelertak singer Ivar Nikolaisen's old band, and my teenage heart skipped about a million beats when they played an underage show in my hometown that I was lucky enough to attend. I probably had one of my first ever bangovers after this show, and awkwardly had my photo taking with the band after. I've tried to dig out this photo for the article, but was 'unfortunately' unable to find it.
Johnossi, Sweden
Swedish duo Johnossi consists of singer and guitarist John and, you guessed it, drummer Ossi. They had me at their 'Execution Song' and their clever use of semi-acoustic guitar and pedals.
Warship, Norway
Warship singer Lars Lønning is most known as the frontman of comedy stoner band Black Debbath (who, I might add, have some fantastic music videos, just check out the video for 'Den Femte Statsmakt), however, he put all jokes aside in Warship, where he serves up everything from heavy riffs to mellow bluegrass alongside his eerie Ozzy-like vocals.
https://orangeamps.com/wp-content/uploads/2019/09/Silver.jpg
675
900
Ella Stormark
https://orangeamps.com/wp-content/uploads/2018/04/Orange-Pics-logo-307px.png
Ella Stormark
2019-09-23 08:00:01
2020-04-06 09:18:47
Ramble On: Dipping my Toes in the Pool of my Youth