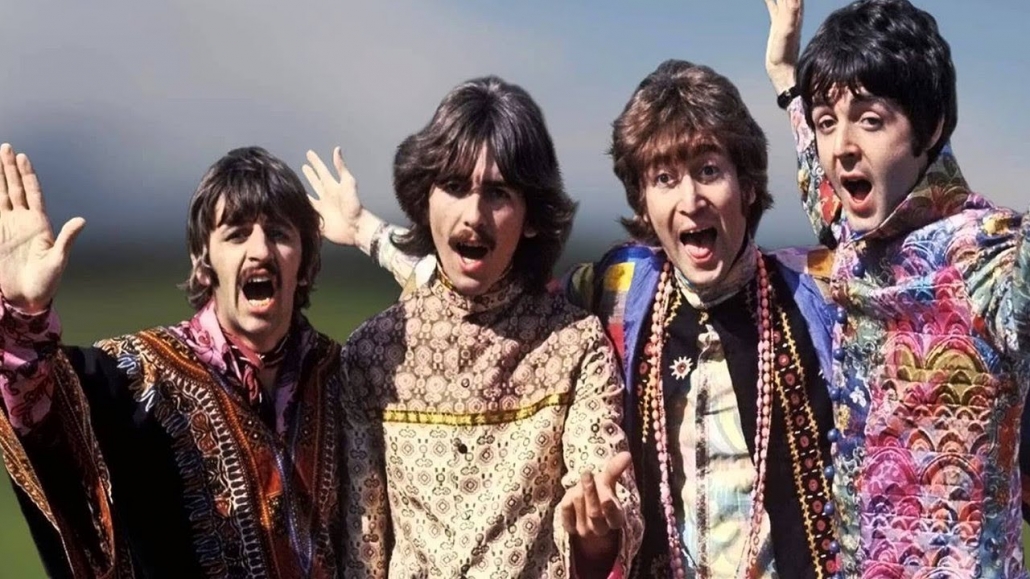 People love censorship and telling other people what they can and cannot do (they loooove it). There is of course, a strong line of strong censorship in music, and below I've picked a selection of songs that were weirdly enough too much to take at the time of their releases.
The Beatles – I am the Walrus (1967)
Wow, we always talk about David Bowie reinventing himself, but what about The Beatles? From 1963's 'I saw her standing there' to 'I am the Walrus' just a mere four years later in 1967, so trippy! 
Lyrically you're almost torn, are these the ramblings of a madman of the work of a genius? Both, maybe? Despite the song being incredibly inoffensive throughout, it was thought by some that it was simply too sexual:

"Yellow matter custard
Dripping from a dead dog's eye
Crabalocker fishwife, pornographic priestess
Boy, you've been a naughty girl, you let your knickers down"
'Pornographic priestess' & 'you've been a naughty girl, you let your knickers down' didn't cut it with the squares.
Loretta Lynn – The Pill (1975)
"All these years I've stayed at home
While you had all your fun
And every year that's gone by
Another babys come
There's a gonna be some changes made
Right here on nursery hill
You've set this chicken your last time
'Cause now I've got the pill"
Hell yeah to Loretta Lynn for this 1975 country-shocker! Recorded in 1972, her label waited three years before finally allowing it's release. Women's sexuality and reproductive rights are still a major debate in 2020 (which is just insane to me, our bodies, our rights!), so releasing this song within such a conservative genre as mid 70s country way back when was a pretty bold move. Needless to say, a lot of country stations refused to play it, however, the additional PR and shock value around it may also have worked to Loretta Lynn's favour.
The Kinks – Lola
Despite it's 'bold' lyrics, it was actually the 'Coca Cola' reference that got sweet Lola banned from BBC radio, as mentioning the brand name was seen as advertising. To avoid missing out on those sweet BBC plays, Ray Davies recorded an alternative take using the words 'Cherry Cola' instead. However, due to it's explicit lyrics referencing a transexual or transvestite; "walk like a woman but talk like a man", "Girls will be boys, and boys will be girls" & "I'm not the world's most masculine man, but I know what I am and I'm glad I'm a man, and so is Lola." It was simply too much for the 70s. Rumour has it the song was based on their manager getting cozy with a bearded lady, either ignoring the fact she was bearded, or simply just being into it. Either way, the tune is banging.
Sex Pistols – God Save the Queen
Oh man, the Sex Pistols, they must have been a stuck up parent's wet dream whey they first made an appearance! The filth and the fury of these greasy, outspoken punks, simply too much for the British empire to take. Their 1977 single 'God Save the Queen' (which was conveniently released just in time for the Queen's Silver Jubilee), was regarded as an attack on not just the queen, but the entire monarchy, and was banned from the BBC as well as by the Independent Broadcasting Authority, which regulated Independent Local Radio.
The Doors – Light my Fire
'You know that I would be a liar, 
if I was to say to you,
Girl we couldn't get much higher.'
This one didn't get banned from radio, but caused havoc at the Ed Sullivan Show. Before appearing on the show in 1967 to perform their single 'Light my Fire', The Doors agreed to replace 'Girl we couldn't get much higher' with 'Girl we couldn't get much better'. However, during their performance Morrison stuck to the original lyrics, which resulted in them getting the remaining slots on the show cancelled, as well as some teenage hearts skipping a few beats.
https://orangeamps.com/wp-content/uploads/2020/05/The-Walrus.jpg
720
1280
Ella Stormark
https://orangeamps.com/wp-content/uploads/2018/04/Orange-Pics-logo-307px.png
Ella Stormark
2020-05-23 09:35:17
2020-05-23 09:35:20
Ramble On: Banned From Radio