Quick Q&A with Omer Haviv of The Great Machine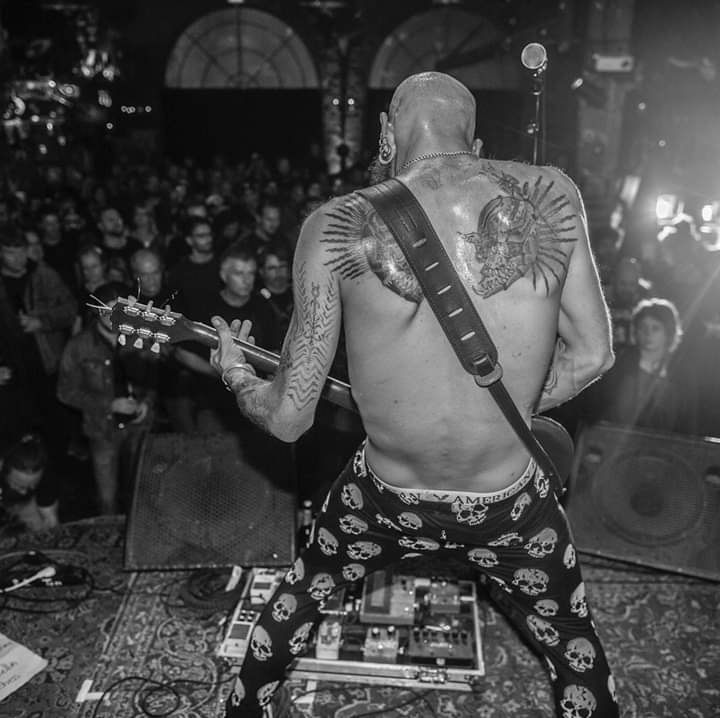 Can we get a quick introduction of The Great Machine?
Omer: Myself and Aviran are brothers, and Aviran and our drummer Michael met while working together at a pizza place. They started playing together, and after 2 months I joined them and The Great Machine was born. We're based in Tel Aviv, the scene isn't big but we do have our following here and we do love playing shows in Israel.
Did yourself and Aviran come from a musical home growing up?
Omer: We did, yeah. We grew up with our mum listening to Jimi Hendrix, Janis Joplin, Bob Dylan, Led Zeppelin, Van Morrison, The Doors and more.They were all part of our early influences, as well as Nirvana, Offspring, Metallica and Body Count.
You guys put on some pretty crazy shows! How would you describe a Great Machine gig?
Mind blowing
Ground shaking
Going all the way
Love spreading
Heart opening
No borders
A Trip
What's been the highlights of the band so far?
Omer: Opening for Ozzy Osbourne in Israel, playing Desertfest London & Berlin and Rock Palast in Germany and touring with All Them Witches.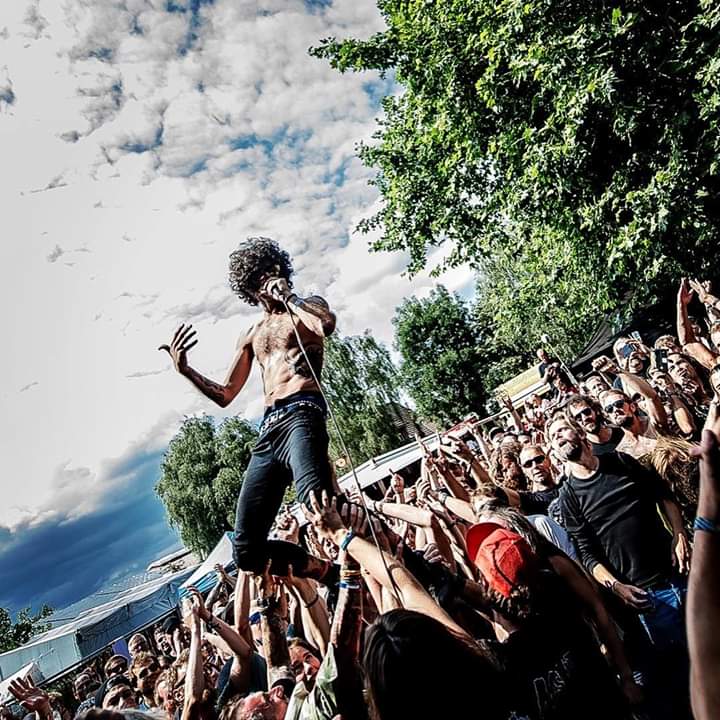 What's your history and experience with Orange Amps?
Omer: I first heard of Orange when I was young, but it was too expensive for me. I've since played Orange on tour, and more recently in the studio where I used a Thunderverb 50 and of of the Crush amps. When we play live I play a JCM800 full stack and Thunderverb 50 half stack, the dream is 3 full stacks on stage
What do you look for in an amp?
Omer: It has to be strong with a lot of output, simple / vol / treble / mid / bass / gain. Not too dark, not to bright, and reliable for touring.
https://orangeamps.com/wp-content/uploads/2020/07/The-Great-Machine-Omar-Haviv.jpg
718
720
Ella Stormark
https://orangeamps.com/wp-content/uploads/2018/04/Orange-Pics-logo-307px-279x103.png
Ella Stormark
2020-08-05 09:00:00
2020-08-10 10:32:14
Quick Q&A with Omer Haviv of The Great Machine