[Scroll down to see the video trailer for Orange History]
Over 10 years ago, my Dad (Orange's Founder and CEO) introduced me to Martin Celmins. Martin, had written the biography of Fleetwood Mac's Peter Green and in doing so was very familiar with very early Orange Amplifiers. Peter was one of our very first endorers who helped launch the company into fame using very early Orange Amplifiers such as the OR200 (aka the Orange Matamp). Over the next few years, we shifted through boxes and boxes of old photos, negatives that had never seen the light of day for decades and started work on what is now known as The Book of Orange. Doing this we found images of my Cliff's CTI Pixy MK V – a headphone amplifier he designed before he founded Orange in September 1968. Each image had a story behind it and working closely with Dad and Martin, brought me closer and closer to understanding the amount of work, love and dedication had been put into the company far before I was born.
Early iterations of the book was worked on by Richard Crediton-Hughes at Orange, who passed on his content and photos which helped with the creation. However, all said and done, it took around 3 years to complete the book. We launched the book in 2010 and it's been out of print for a while now which promted us to upload the entire book to our website while adding a timeline feature to make it easy to browse and discover more. Recently having the entire website and the book translated into Spanish for a wider audience to read about our company history.
While working on the book, I did dream of being able to meet some of the original staff at the company in the 1970s that I had only learned about while working on the book. Mick Dines joined Orange in 1968 and is still close friend of my Dad and still works with him to this day. Mick was able to reach out to John James, the man who designed the early Orange Amplifiers including the 'Pics Only' amplifier – that amp defined our Orange tone. John agreed to visit us at our office in Borehamwood, England and Mick reached out to and Martin came back to host the interviews! Mick was still in contact with Colin Norfield who ran Orange Hire and he agreed to visit us for a talk about Orange in the 70s. We finally managed to finally convince Mick to appear on camera to talk about how he worked with Cliff on the Orange Cabinet and design – with the distinctive picture frame and tough speaker grill which we still use today.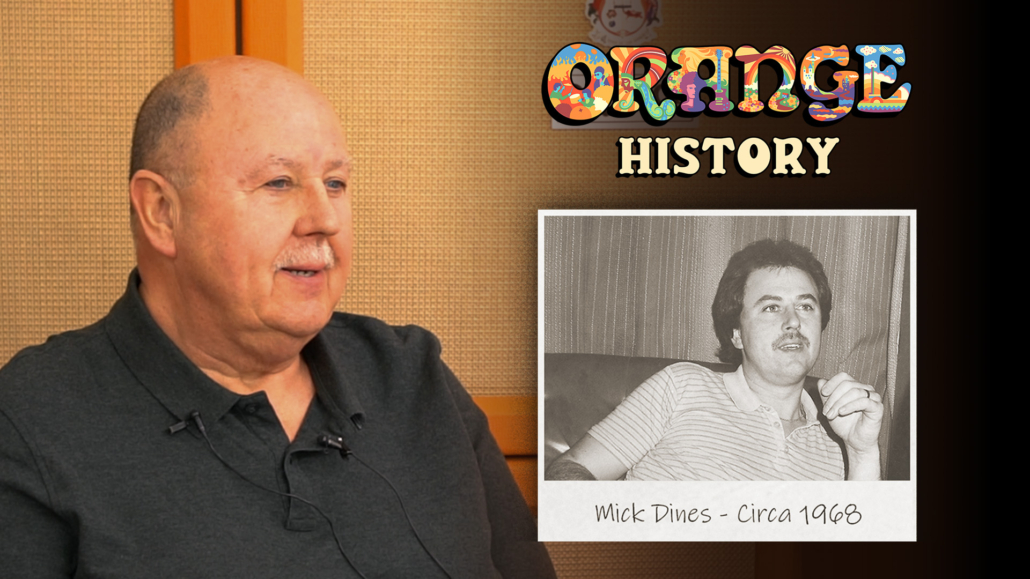 We'll continue filming new content about the history of the company and add them to our YouTube channel and this website when oppertunities arise but I wanted to take this moment to invite you to subscribe to our YouTube channel (here) and our Newsletter so you can see these videos as and when we launch them. I look forward to reading your comments and I hope you find them interesting and a pleasure to watch!
https://orangeamps.com/wp-content/uploads/2022/03/Orange-History-Square-Thumbnail-1080-1.jpg
1080
1080
Charlie
https://orangeamps.com/wp-content/uploads/2018/04/Orange-Pics-logo-307px-279x103.png
Charlie
2022-03-04 17:06:16
2022-03-17 09:07:27
Orange History