Count To Four is a progressive pop-punk band from South Jersey. They've got three EPs and a full-length to their name and there's no plan to slow down.
Here's a video they shot talking about the Orange amps and cabs they use for recording and touring. More from the band after the jump!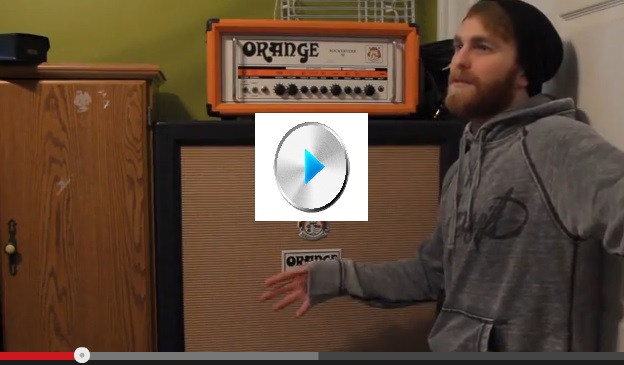 In the band's words…
"With Orange comes not only a succinct and unique level of excellence, but the professionalism and quality that is second to none. Being in a touring band, one comes across thousands of different rigs for thousands of different guitar players. However, the second you see an Orange cab or head, it honestly changes the opinion you have of that musician; they clearly know what they are doing. Not only is this evident from the myriad of independent and local bands we have come across, but it is also the case for many of our idols and inspirations. Tom Linton from Jimmy Eat World has been using Orange equipment since the days of Static Prevails, and the stages of Warped Tour have been cluttered with them since as long as we can remember.
Count to Four's guitarist Jay Miller has always been drawn to the PPC412AD Angled Speaker Enclosure. Because the top two speakers are angled upward, this cab is perfect for smaller stages, providing the guitarist with improved clarity and volume. The 60 Watt Celestion Vintage 30 Speakers give the cab a warm low end while providing the mid-range famously associated with Celestion.
The dream cab for Mike Hayden, Count To Four's singer/guitarist, has always been the PPC412HP8 High Power 4×12" Speaker Enclosure. In contrast with the brighter tones of a Marshall, this cabinet will produce a darker tone that provides a low-end boost, a tight tone, and the bite that you can only get from an Orange cab. Made with 100 Watt Celestion G12K100 speakers, it truly is the epitome of an industry standard. However, the cornerstone for Orange is their PPC series. Whether a 2×12" is needed for smaller venues, or a 4×12' is desired for power, the PPC series is a fantastic option for the classic Orange tone. His dream head, however, is the Rockerverb 100 MK II. This head offers the perfect combination of simplicity and variety, a vast choice of tones from a light crunch to the high gain output for metal. However, the Dual Terror head offers a fantastic, portable model that allows for a massive tonal range in small "to-go" package.
There really is no wrong choice when you are dealing with a company as professional as Orange, especially when they offer you a diverse amount of equipment to give you any sound you desire. Being a part of the Orange family would certainly be a dream come true, and the next step in our musical maturity."
https://orangeamps.com/wp-content/uploads/2016/03/countofour.jpg
365
624
Alex Auxier
https://orangeamps.com/wp-content/uploads/2018/04/Orange-Pics-logo-307px.png
Alex Auxier
2014-03-25 17:17:28
2019-07-01 15:07:08
Ambassador Interview: Count To Four (Video)