Orange Amps & Unsigned Only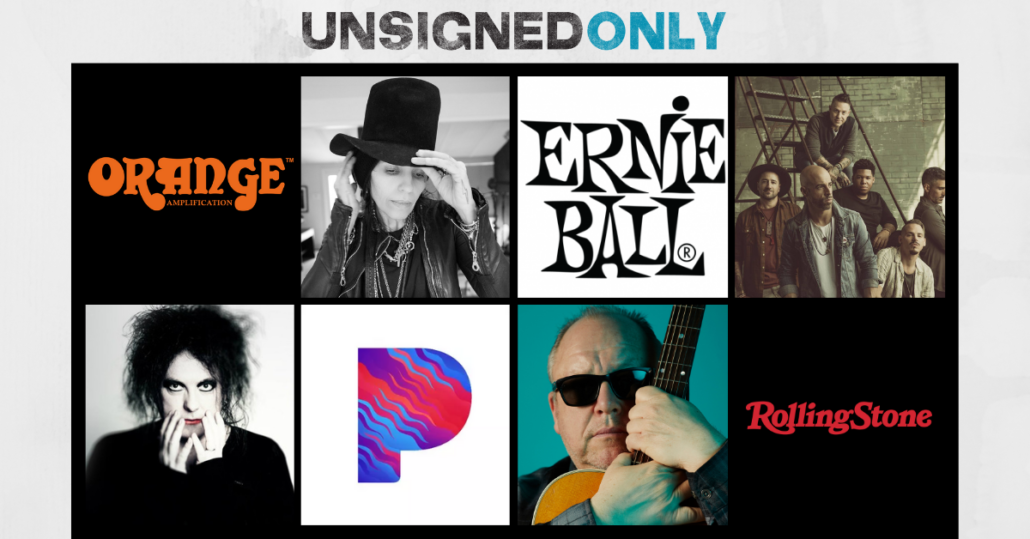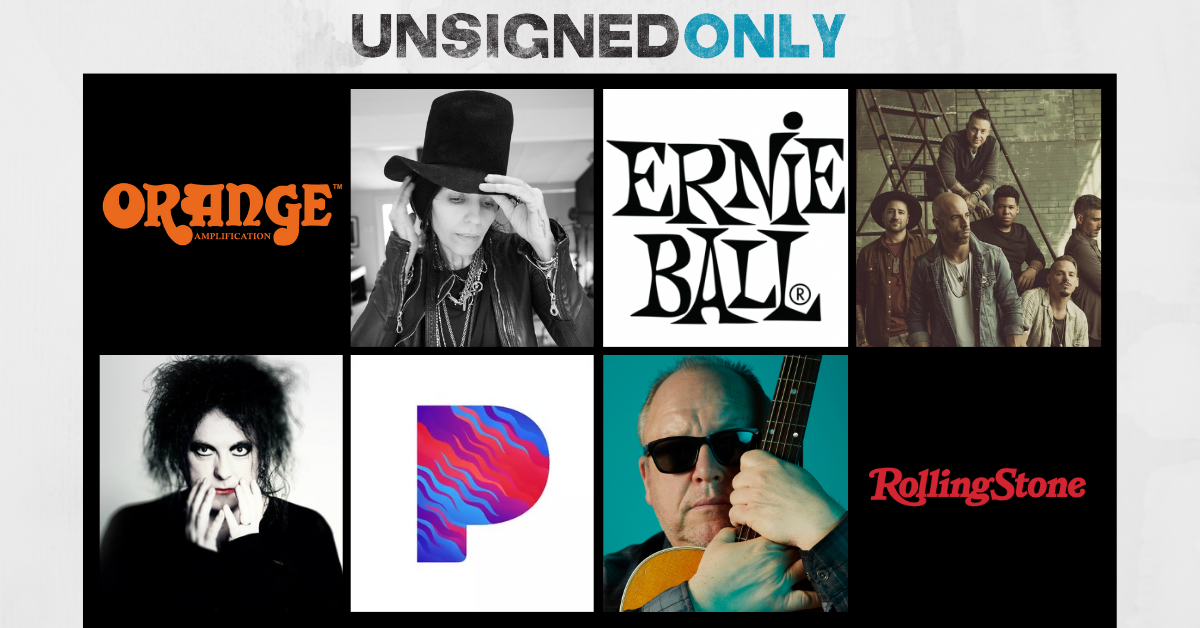 We are excited to have partnered up with 'Unsigned Only' music competition, get to know the concept & competition via the Q&A below.

• Tell us more about the Unsigned Only Music Competition and why artists should consider entering?
The Unsigned Only Music Competition is open to artists from around the world who are not currently signed to a major record label (indie label artists are eligible!). Our mission is to help artists in all styles and genres of music get more exposure and recognition for their music. Since Unsigned Only launched nine years ago, many winners have gone on to sign record, publishing, licensing deals, and more, making Unsigned Only a leading source for the industry to discover emerging artists.
Previous winners include Ingrid Andress (Warner Nashville) who was nominated for three 2021 Grammys, including Best New Artist, and Faouzia (Atlantic Records) who recently released the single "Minefields," a duet with the iconic artist John Legend. Other entrants have included Gabby Barrett, Tenille Arts, BélO, Goodbye June, Anna Wolf, Wes Mack, Eric Ethridge, and more. The fact that these artists all entered Unsigned Only is a testament to the value they thought entering the competition would bring to their music careers.

• Can you explain more about the prizes, the partnership with Orange Amps, and extended opportunities that come with entering?
Unsigned Only awards over $150,000 in cash and prizes to our winners, which include First and Second Place winners in each category. Included in the overall prize package are amazing prize offerings from Orange Amps, which include a combo amplifier, guitar cable and endorsement from Orange Amps to overall Grand Prize winner, and one pair of Crest Edition headphones to all First Place winners. Being able to partner with such a cool and established organization like Orange Amps not only adds credibility to the overall competition, but it also allows us to be seen by more artists in all genres of music, including Rock, Blues, etc. Other prizes includes guitars, microphones, drum kits, and much more.
In addition to the prizes, the recognition and exposure we generate for our winners through press and outreach to our partners is invaluable. We are constantly fielding inquiries about our winners – whether that be potential showcase slots, festival performances, licensing opportunities, publishing outreaches, you name it. We are always looking for additional opportunities for our entrants to help them with their music careers.

• How does UO put music in front of key industry?
Every year, Unsigned Only assembles an esteemed panel of judges that includes celebrity recording artists and industry executives. Over the years, judges have included iconic artists such as Iggy Pop, Aimee Mann, Kelly Clarkson, Robert Smith (The Cure), Linda Perry, Cyndi Lauper, Carly Simon, The Killers, Chris Daughtry, Kenny Rogers, Bow Wow, Grouplove, and many more. Industry judges have included reps from Rolling Stone, Yahoo Music, Pandora, Summerfest, JazzTimes, iHeart Radio, Complex, Paradigm Talent Agency, The Breakfast Club, Blues Music Magazine, Guitar Player, and many more.

These judges are exactly the kinds of people that can have a direct impact on an artist's career. Additionally, our finalists are shared with thousands of A&R, licensing, and publishing executives in an effort to garner more recognition for their music and help them move forward in their careers.
• What kinds of opportunities does UO present to international artists?
Unsigned Only provides artists the opportunity to get more exposure internationally and in the USA. Becoming a winner in the competition is a verified acknowledgement of their talent, and this success is often used to apply for grants and travel visas, whether that be for touring, conference showcases, co-writes, etc. Conversely, with travel being so restrictive at the moment, this is a great opportunity to get more international exposure from the safety and comfort of your own home.
• If you enter Unsigned Only are you ready for the International Songwriting Competition (ISC)?
For those who are not aware, we organize and produce both Unsigned Only and the International Songwriting Competition (ISC). Unsigned Only is looking for talented unsigned artists, whereas ISC is looking for great songs and songwriters. Since the focus of Unsigned Only is on the artist, original music and cover songs are accepted. However, ISC only accepts original music, so all artists who perform their own original music are eligible to enter ISC. A lot of artists enter both competitions, expanding the possibilities of winning prizes, recognition, and furthering their careers. It is so difficult to forge out a career in the music business that it is important for all artists to take advantage of all legitimate opportunities – and entering music and songwriting competitions can definitely be a productive path to help artists achieve their goals.
Fun Fact: Fantastic Negrito, who is currently an Orange artist!, is a former ISC winner. Other notable entrants from our competitions include Bastille, Vance Joy, Tones and I, Meghan Trainor, Illenium, Gotye, Kimbra, Passenger, Gin Wigmore, Amy Shark, Guy Sebastian, Gregory Porter, Lupe Fiasco, Missy Higgins, Kehlani, Faouzia, Gabby Barrett, Caamp, Ruel, Kasey Chambers, R.LUM.R, Lindsey Stirling, Darrell Scott, Tenille Arts, Andrew Bird, Anna Wolf, BélO, Omar Sosa, The Teskey Brothers, and many more.
• Last question – when is the deadline? 
Unsigned Only's 2021 extended deadline is approaching fast on April 28, 2021. This is a great opportunity to enter your songs and get more recognition for your music. To learn more and to enter your songs, please visit https://unsignedonly.com/cp-uo2021-orange

Conversely, ISC 2021 has just started taking entries and if offering an Early Bird discount fee until June 16th. To learn more and to enter your songs, please visit https://songwritingcompetition.com/
https://orangeamps.com/wp-content/uploads/2021/03/UO-2021-Orange-Horizontal.png
628
1200
Ella Stormark
https://orangeamps.com/wp-content/uploads/2018/04/Orange-Pics-logo-307px-279x103.png
Ella Stormark
2021-03-25 10:32:36
2021-03-26 13:50:23
Orange Amps & Unsigned Only