Orange Are People Too: Rohan
I'd like to introduce a new feature to the Orange blog. We're calling it "Orange Are People Too," because while its easy to imagine Orange employees as part-dragon, part-Jeep demigods, we're actually just sentient beings that wear clothes and shop for groceries and fly and breathe fire and have built-in 4×4 traction control technology……just like you!
So here's Rohan.  He'll explain what he does in a second, but I did want to point out that he's  the wordsmith behind most of our excellent sales copy (the stuff between the pictures on our website, catalog, product manuals, etc.). He's amazing at adding the extra "e's" and "u's" that are essential to true British English.
Enjoy!
Who are you, how long have you worked here, and what do you do at Orange?
I'm Rohan (yes, genuinely… as in Lord of the Rings) and I've been with Orange Amps since October 2012. I started out in the UK sales office, but I think my official title these days is 'Product Development Coordinator'. This basically means I work with the R&D guys, the sales team and the marketing department to make sure everyone is 'singing from the same hymn sheet', so to speak. I also handle a lot of the internal technical documentation for the company plus a lot of tedious legal stuff, but it means I have a pretty good knowledge of everything we do!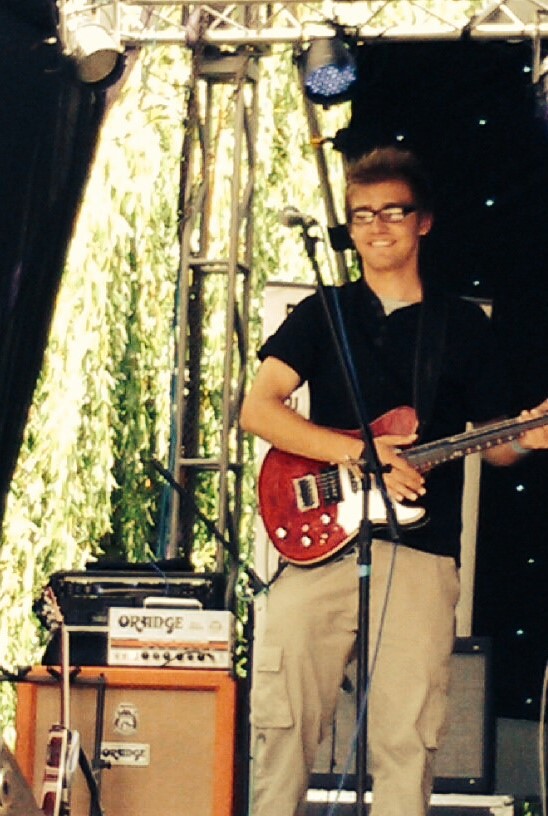 What made you want to start working here?
I'm a proper guitar nut, but I never really had the dedication (or talent!) to really make career of it. The next best thing was to try to get a job in the industry, especially as I love to talk gear. I spotted an ad for a job at Orange HQ, which amazingly was just 18 miles from my house at the time. I managed to blag my way through a couple of interviews and somehow I'm still here.
What's the worst job you ever had before working at Orange?
I worked as a barman at a very poorly run hotel in my early twenties. Imagine Fawlty Towers but managed by a consort of coked-up wannabe gangsters…
What do you LOVE about working at Orange?
Aside from the fact we make killer gear and that I get to fiddle with it all long before the public do, what I love is seeing our products crop up when I'm 'off duty' and not at work. There's something very satisfying about spotting one of our amps, either on the tele in front of millions, or even just at an unassuming local gig. I enjoy being able to say, "Yeah, we did that." That's cool. Plus, the support for the brand we get from our customers is amazing. You only have to look at the Facebook page to see that.
I get to go to some pretty cool places, too. I visited our new Chinese factory late last year which is amazing. What a lot of people don't realise is that we do not make our Chinese products under license like a lot of companies do. It's all made in our factory, which is reflected in the quality.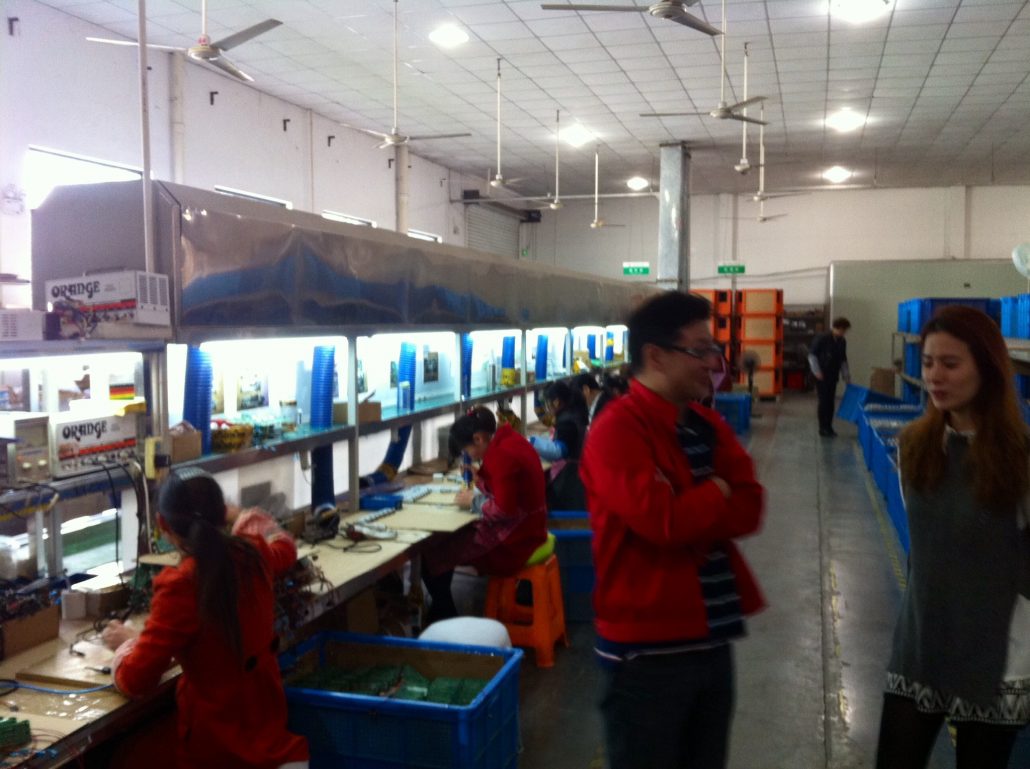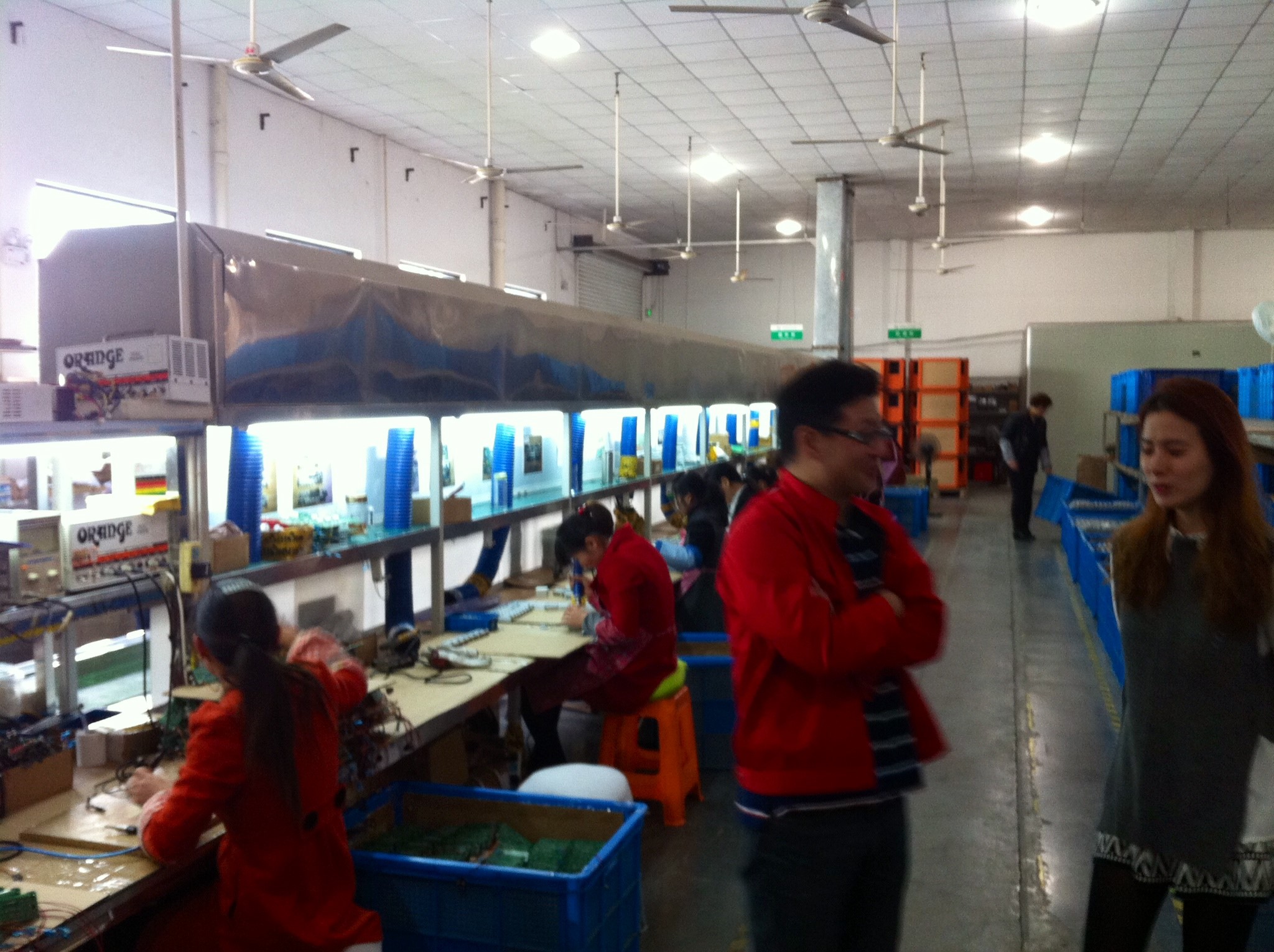 I also spent my 25th birthday in an anechoic chamber testing Crush amps. Rock and Roll!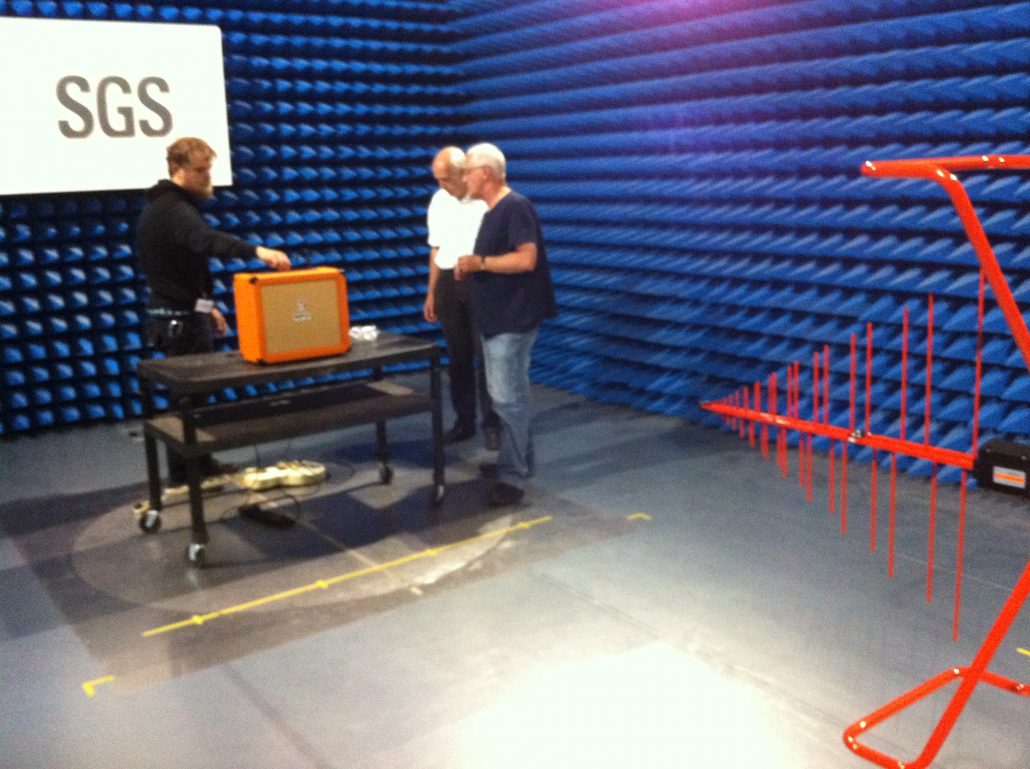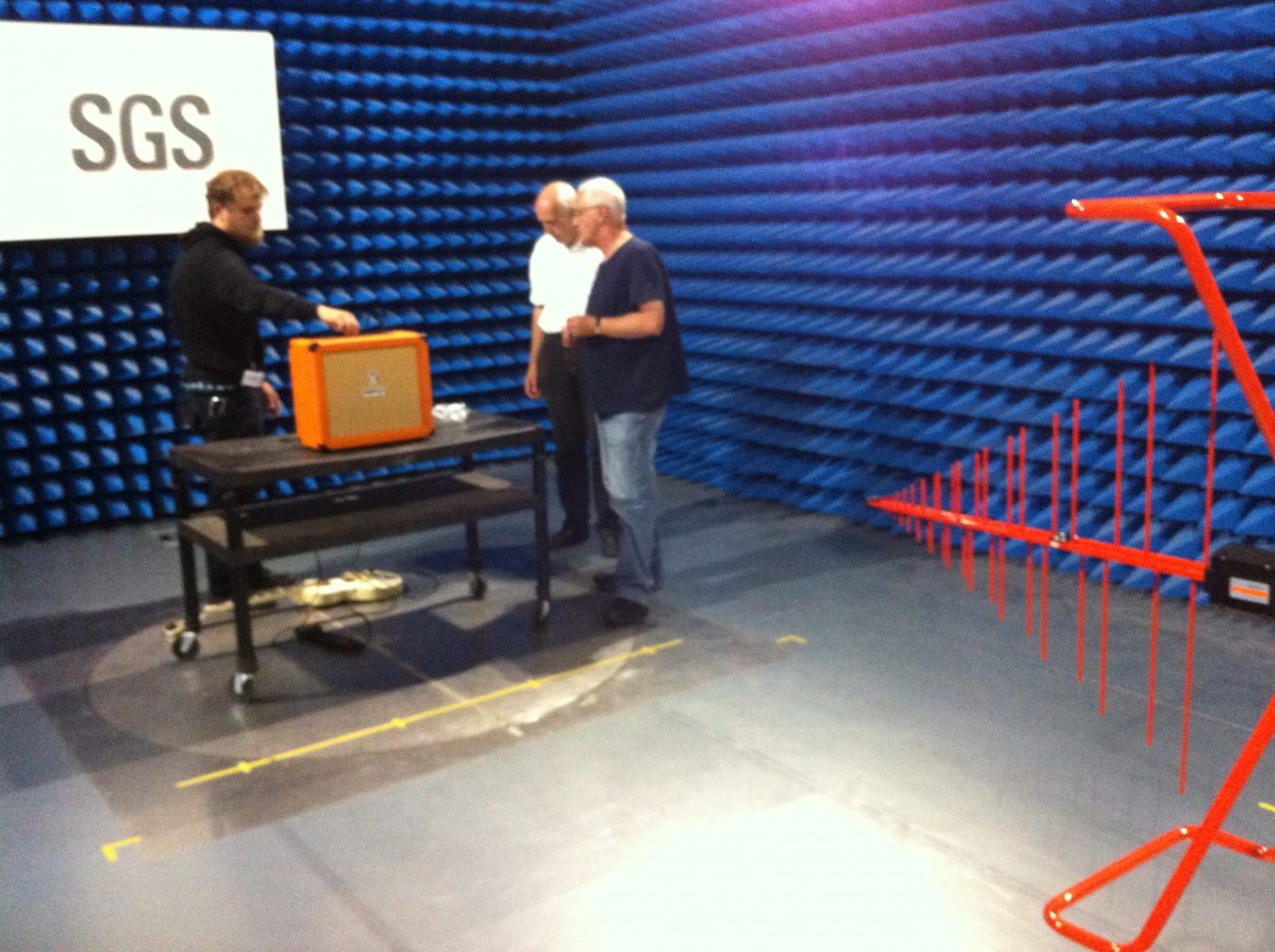 The other thing is (and I'm not just saying this because I'm sat next to them and they'll be reading this) but I have the pleasure of working with some of the most genuinely decent people I know. I love you all! Now get that kettle on…
What's your favorite Orange Amp/Setup?
Hmmm. I think my favourite amp in the range is the Rockerverb 50 as it just does EVERYTHING very well indeed, but I also have a soft spot for the AD30TC. We have something in the pipeline though that might sway me on that, though!
My current live rig is a (discontinued) Rocker 30 1×12" combo, or a Dual Terror. I pair the Terror with a rather nice little 2×10" cab I had made with Celestion Alnico Golds in it, which, incidentally, were developed by our Technical Director, Ade.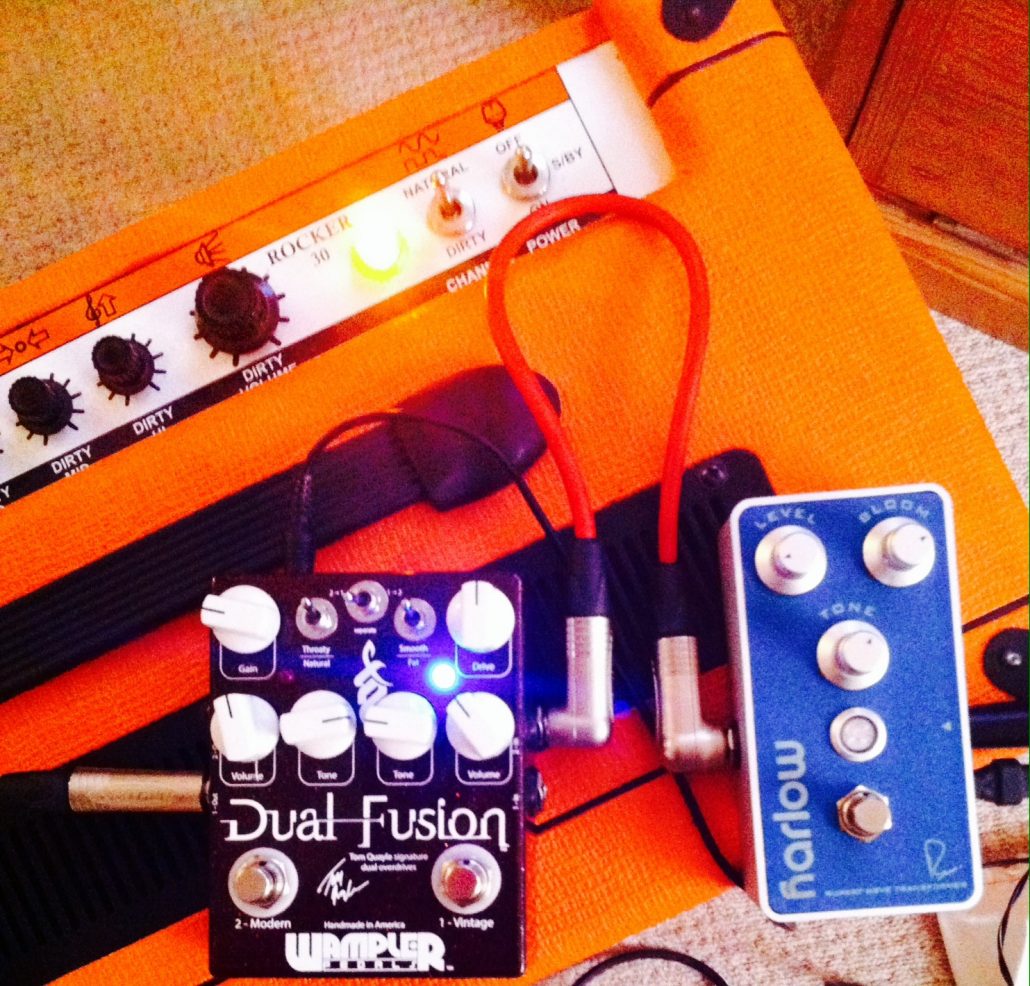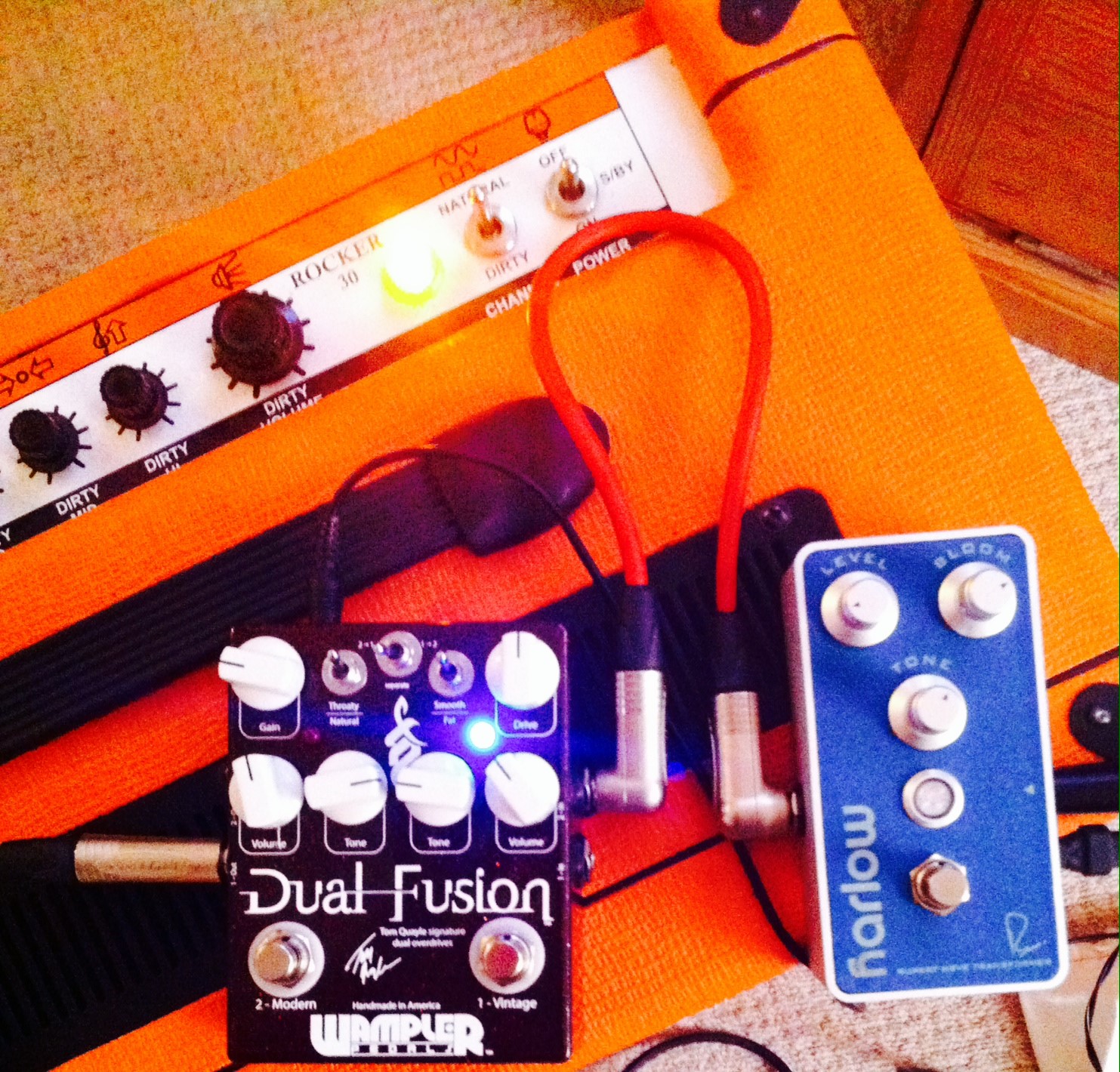 Whatever amp I'm running, I set it up pretty clean with a few choice pedals running straight in front. Seriously, smashing the crap out of those two with a decent compressor and a Telecaster is too much fun. I've always found that all our valve gear loves to take a good kicking in the front end, especially with lower gain overdrive pedals. I think a lot of the Orange character comes from their crunchy nature, so for me the contrast with a smoother sounding OD really works. Often I've found these types of pedals can sound a bit too 'nice' with a lot of other amps, but with ours they really open up.
I did something similar the other day in our workshop with the new Crush 35RT. Damn, those new Crush are properly, properly good. I just wish they'd been around when I'd first picked up the guitar!
What are your top 2 or three records of all time? What are a couple records you've been listening to a lot recently?
I like to listen to as much different music as I can. I even found Scars by Soil in my rather dusty CD collection the other day! Robert Glasper's Black Radio II gets a fair amount of play in the flat. I really like Cara Dillon's new album, too, A Thousand Hearts. I think that's about as good as modern folk gets.
If I have to be pushed on a top 3 these would certainly be up there:
Pearl Jam, Ten: A bit obvious perhaps but this was probably the record that made me want to pick up a guitar. Absolutely no filler.
Wayne Krantz, Signals: Ignoring the fact it's a jazz fusion album recorded in the '80s (I think even the drums have chorus on them), this is probably the finest display of solo electric guitar playing that I've ever heard.
Steely Dan, Aja: I could've picked any number of 'Dan albums but this one just nudges it. There's a documentary of the making of that album which is quite illuminating! The pair of them are on another planet!
What's the best live show/concert you've seen to date?
Probably Soulive at Camden's Jazz Cafe, the year they were touring their Rubber Soulive album. They were just relentless that night. Such a big sound from a three piece, and so disgustingly groovy. If you're into your funk, you need to go see these guys!
What's something not related to amps, gear, or music in general that you're super into?
I'm a BIG football fan. As in the correct sort, the one that is actually played with the feet. My team is Sheffield Wednesday, 'The Owls', who are pretty dreadful at present, but there's no fun in winning every week…
What's your favorite shitty Youtube video?
No-brainer.
Gratuitous self-promotion time: got anything you want to plug?
Unfortunately, I've got nothing to personally plug at the minute, but I'd like to give a shout out to Bailey Guitars. Mark makes beautiful guitars up in Scotland. He did me a custom guitar a few years back (below) and it's chuffing gorgeous. He runs guitar making courses too: http://www.baileyguitars.co.uk/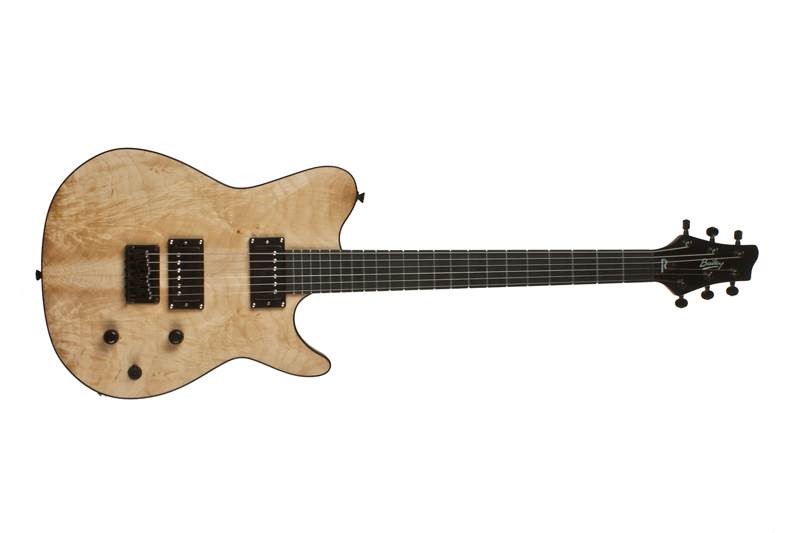 If you could do anything else for living, what would it be?
I would've loved to have been a rally driver, or at least involved in a team. I grew up watching the likes of Carlos Sainz, Colin McRae, Tommi Makinen et al. hooning about in the forests of Northern Europe in the pitch dark and in the pissing rain! As a young lad, I was transfixed. I have maximum respect for anybody who can do that sort of thing.
Name your favorite TV show from the 90's.
Well, I grew up in the 90s, so perhaps the most memorable for me as a kid was Fireman Sam, although technically I think it started in the late '80s. The original theme tune was great too. Unfortunately, the new version is all crappy CGI animation and they've messed with the tune. But if you watch the old ones back now you'll realise there was definitely some shameless adultery going on in that sleepy little Welsh village! Childhood innocence is bliss.
What's your most beloved alcoholic beverage?
I'm into decent beer, and the new-wave 'craft beers' in particular. I have to give credit to the Septics on that front because there are some really good beers coming out of the USA these days. Not at all like the insipid dross they used to serve up ('King of Beers' my arse!). I really like the Sixpoint stuff especially. Keep up the good work.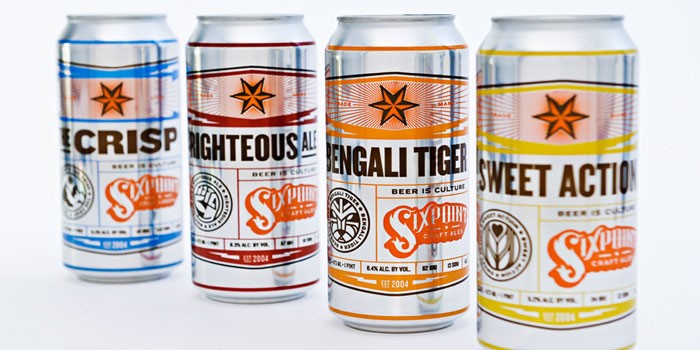 You can have any piece of musical equipment you want, new or old, what would it be? Jimmy Page's 1953 Custom-whatever? The microphone Sinead O'Connor used when she ripped up that picture of the Pope? Your choice.
I like old gear but I'm not particularly sentimental about it. I'd have something expensive that I could flog and retire on the proceeds. I saw a Dumble 4×12 cab go for something outrageous like $30,000 a year or so ago on the net. What planet are these people on?!
https://orangeamps.com/wp-content/uploads/2016/03/rohan.jpg
816
548
Alex Auxier
https://orangeamps.com/wp-content/uploads/2018/04/Orange-Pics-logo-307px-279x103.png
Alex Auxier
2015-03-04 21:16:38
2016-03-21 15:50:31
Orange Are People Too: Rohan