Orange Are People Too: Derek Carvotta (Regional Sales Manager)
Who are you, how long have you worked here, and what do you do at Orange?
My name is Derek Carvotta and I am a Regional Sales Manager for the Southeast and Northeast parts of the country. I have been working here at Orange since December of 2011 when I started as the Inside Sales guy.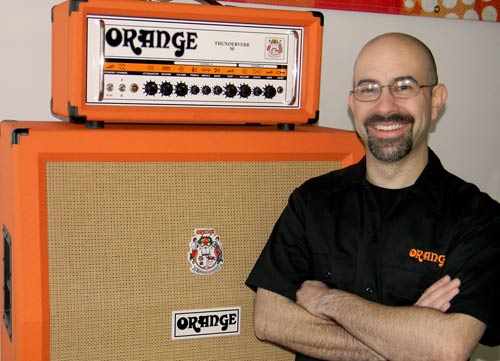 What made you want to start working here?
I worked for an authorized Orange dealer prior to working for Orange directly, so I got to know the folks in the office a bit and especially the sales folks. It just seemed like a cool company to work for.
What's your favorite thing about working for Orange?
They make fantastic sounding and looking amps and the people involved are such a pleasure to work with and for. I wanted to work for a company where I could use my different skills and there would be opportunities to grow and learn and I have found that here.
What's the worst job you ever had before working here?
One summer in between college semesters I worked at a wood shop that manufactured fireplace mantels, wood molding, and trim. The building was basically a large metal shell that housed 25 miserable workers and a lot of sharp, powered objects. We got paid next-to-nothing to risk disfigurement on a daily basis. The last straw for me at that job was watching someone cut their finger off with a crosscut saw. I left shortly thereafter.
What's your favorite Orange Amp/Setup?
I recently spent some time with the Custom Shop 50 and our PPC212OB and was completely blown away by the range of tones I was able to get from such a simple set up. If you are a one-channel, knob fiddler kind-of-person this amp is very much worth your time. Second to that would be the OR100 with the same cab. Love that cabinet.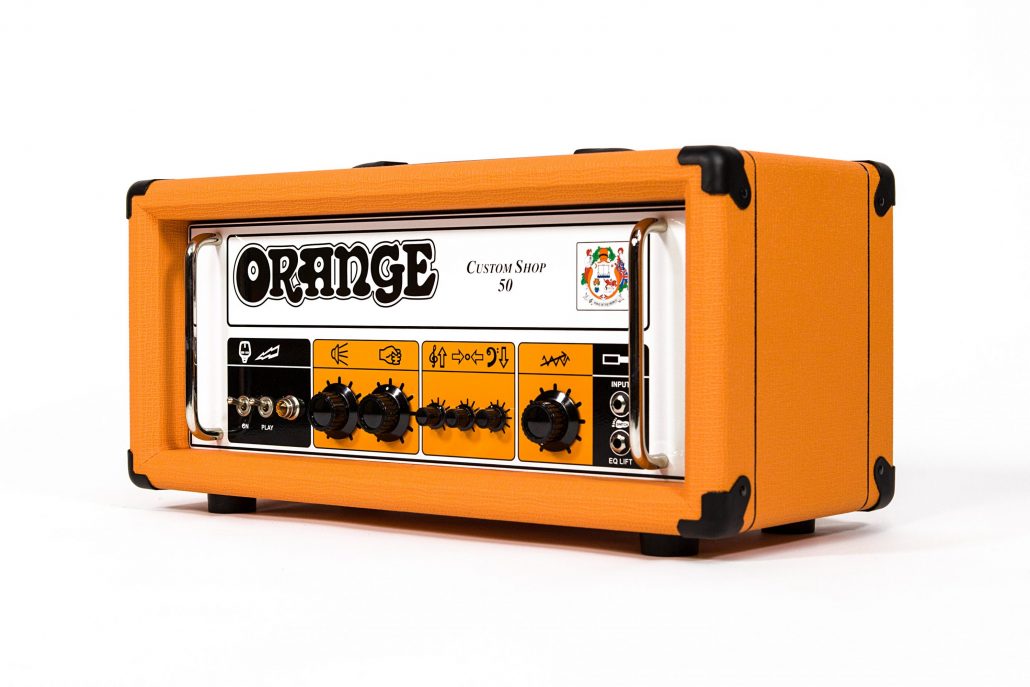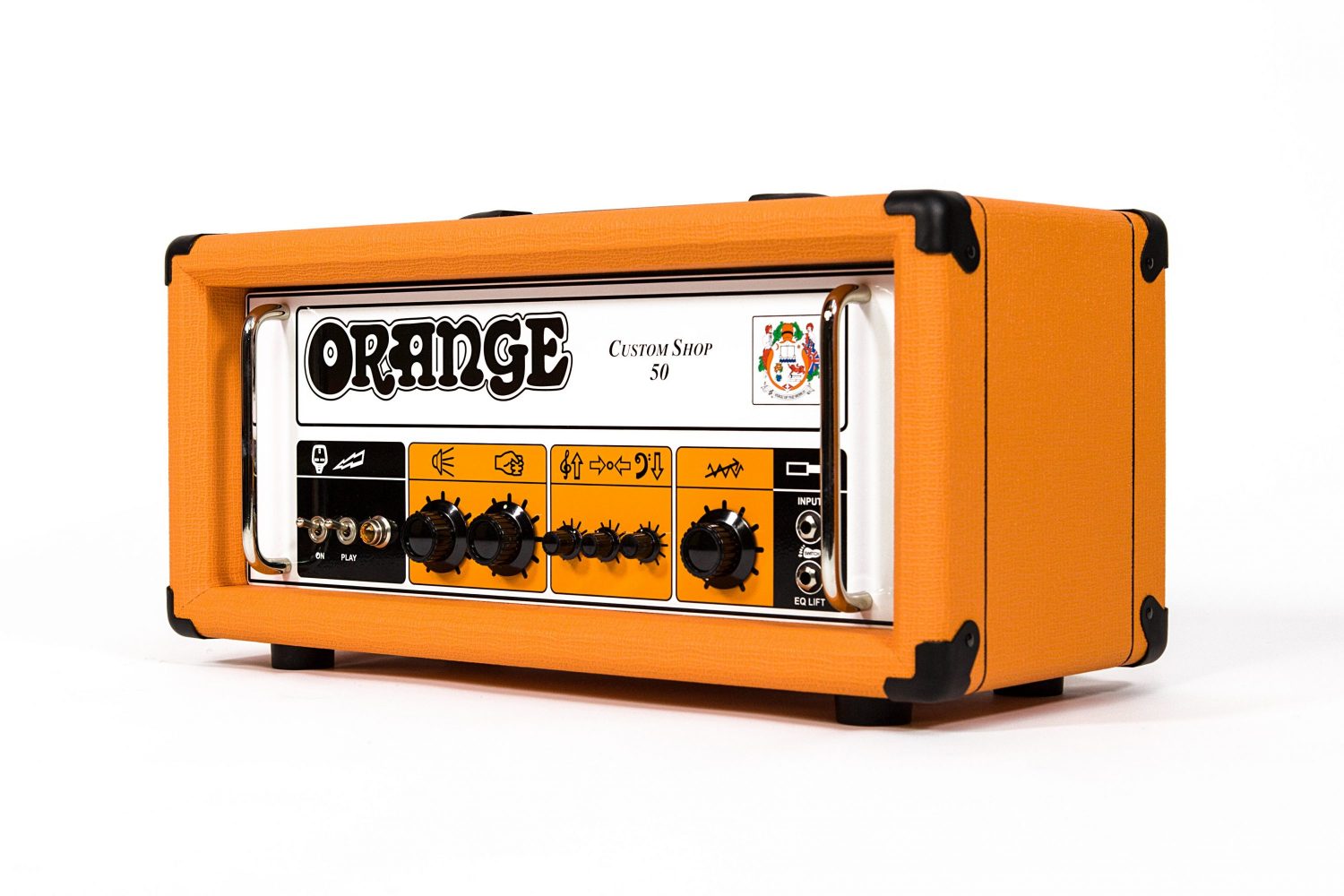 What are your top 2 or 3 records of all time? What are a couple records you've been listening to a lot recently?
Recently I have been listening to more singer/songwriter types. My wife just picked up the soundtrack to Guardians of the Galaxy and we have been wearing that out as well. Sam Smith's new record is in heavy rotation as well as some Ed Sheeran. As far as the top 2 or 3…. I would have to say, in no particular order,
Solstice – Ralph Towner
Live at Royal Festival Hall – John McLaughlin
Pat Metheny Group – Pat Metheny
What's the best live show/concert you've seen?
So many… Some top favorites: Sade (Every time I have seen her. Four and counting. It's a guilty pleasure), David Gray at The Fox Theater, Ray Lamontagne at Cobb Energy Center, King Crimson at The Roxy, Aquarium Rescue Unit at the Georgia Theater, Anderson, Bruford, Wakeman, & Howe at Chastain. And I could keep going.
What's your favorite shitty Youtube Video?
Hmmm. Not sure about that. Don't really spend that much time on YouTube. Mostly product videos and reviews. Go figure…
What's something not related to amps, gear, or music in general that you're super into?
Outdoorsy-type stuff; Hiking, camping, mountain biking. I am also somewhat of a Movie buff. And I read quite a bit. And cooking. And.
If you could do anything else for living, what would it be?
I would still work in the industry if I could. Perhaps playing for a living or shamelessly whoring out others' gear for money. I am easy.
Name your favorite TV show from the 90's.
Seinfeld.
What's your most beloved alcoholic beverage?
Nothing complicated. Just Beer. Nothing too hoppy…
You can have any piece of musical equipment you want, new or old, what would it be? Jimmy Page's 1953 Custom-whatever? The microphone Sinead O'Connor used when she ripped up that picture of the Pope? Your choice.
I would like to have my 1990 Deluxe Strat Plus back. I stupidly sold it to raise money for another guitar. Best Strat I ever owned. I must have played 20 or so until I found the one that I ultimately ended up buying. My biggest gear regret thus far.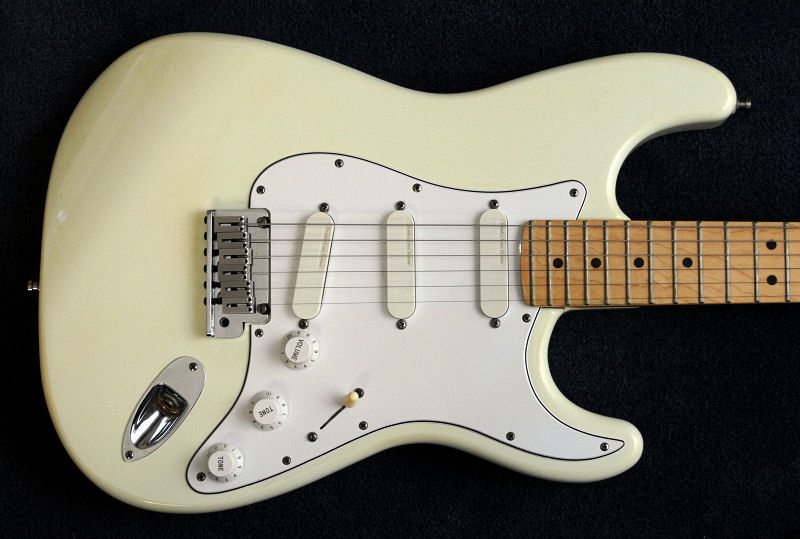 Gratuitous Self-Promotion time: got anything you want to promote or plug?
Nothing yet. A couple of bands I am working with are in the process of recording and shooting videos for promos and such. I am also working on adding songs and pieces to my solo sets.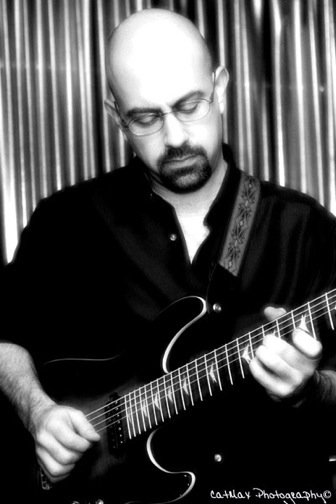 https://orangeamps.com/wp-content/uploads/2016/03/Derek_Carvotta.jpg
361
500
Alex Auxier
https://orangeamps.com/wp-content/uploads/2018/04/Orange-Pics-logo-307px-279x103.png
Alex Auxier
2015-06-05 15:36:59
2016-03-21 14:50:09
Orange Are People Too: Derek Carvotta (Regional Sales Manager)