OMEC Teleport – Painting with Tone
Raindrops on roses and whiskers on kittens,
Bright copper kettles and warm woollen mittens,
Brown paper packages tied up with strings
These are a few of my favourite things …
… and technology.
Yeah, technology is a personal favourite of mine regarding music. For everything else I´m basically an analogue dog, but when playing or recording I like to get the most and as many colours as possible to paint sonically.
Over the years my rig evolved from a very primitive (and cheap) pedalboard that I even made myself with some hand shaped rough plastic, an IKEA frame and velcro, loaded with some of the cheapest pedals ever, to a VERY elaborated and expensive rig during my most intense session work years, to a two floor stereo pedalboard that came back to a pretty deceptively simple Pedaltrain NANO mini board 4 years ago.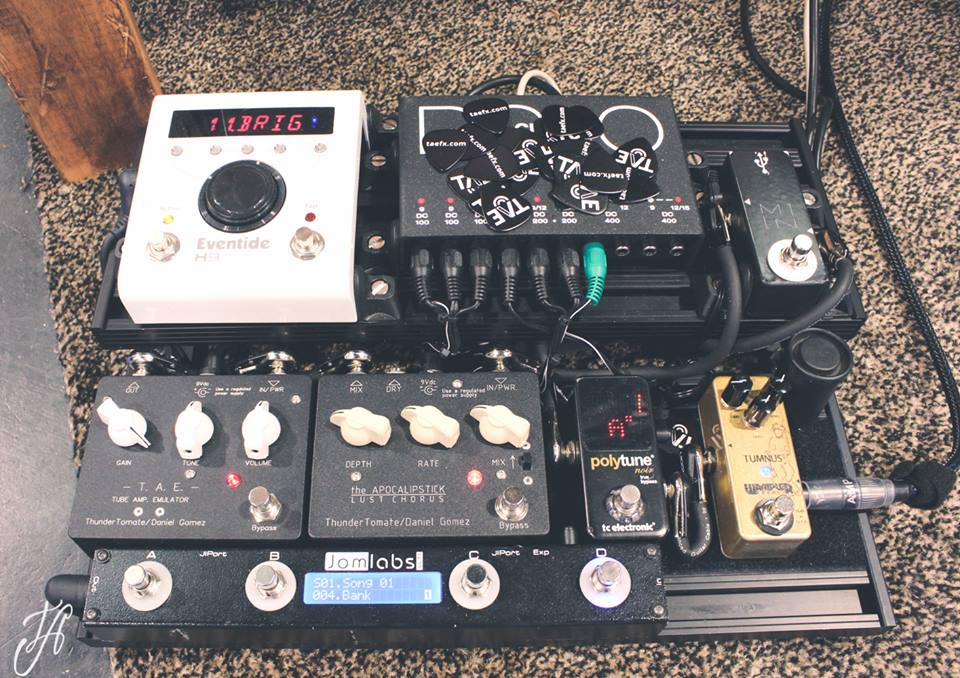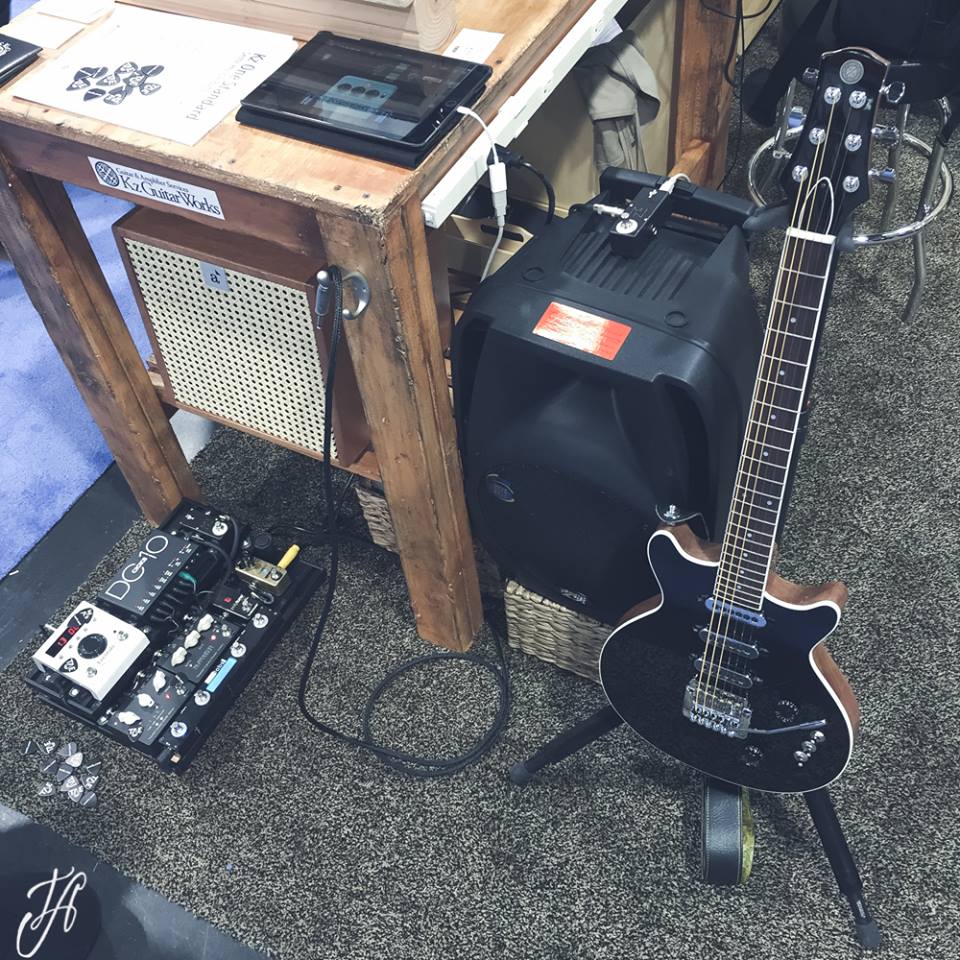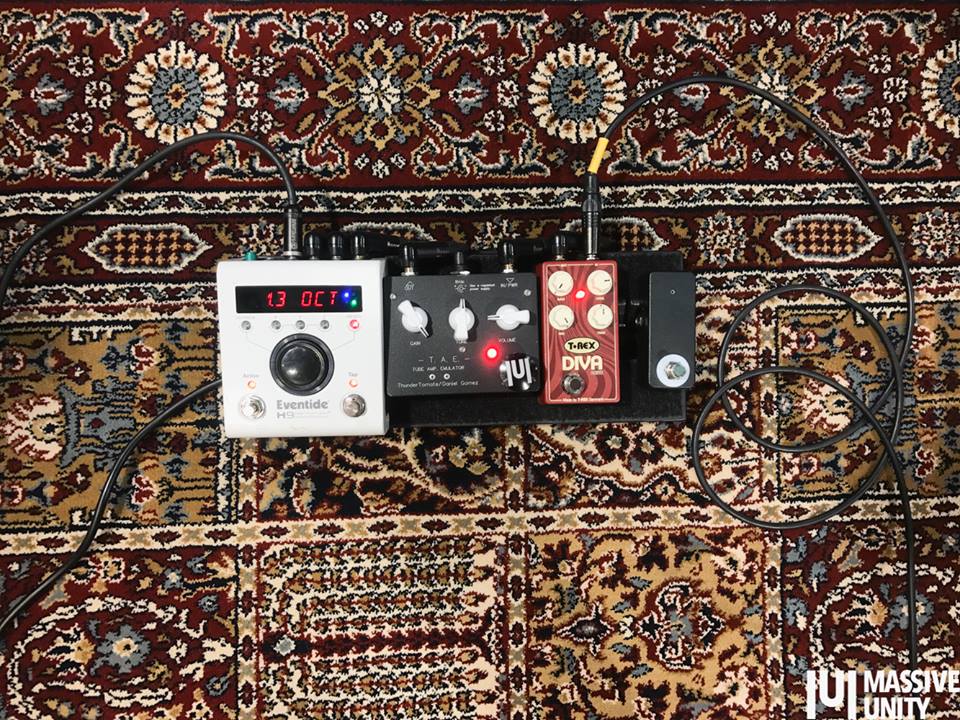 Since I developed M1N1 (later Teleport) my palette became second to none and (even on early days when it was hidden on my monitors) I was thinking about the next App or software to download and include on my rig. It first appeared on my pedalboard 4 years and a half ago and the first premise was to integrate it as part of my analog guitar rig (no amp. involved thanks to my analog amp. sim. T.A.E. technology based preamps), so a bunch of my beloved analog stompboxes (Wampler, Keeley, T-Rex, BOSS… "you_name_it"), my Eventide H9 and M1N1 both for sonical adventures with digital rig emulation (amps of extra effects pre or post analog T.A.E. amp. sim. thanks to Eventide H9´s PRE/POST mode) and MIDI guitar (with no MIDI pickup thanks JamOrigin technology). This is my 2018 NAMM demo board.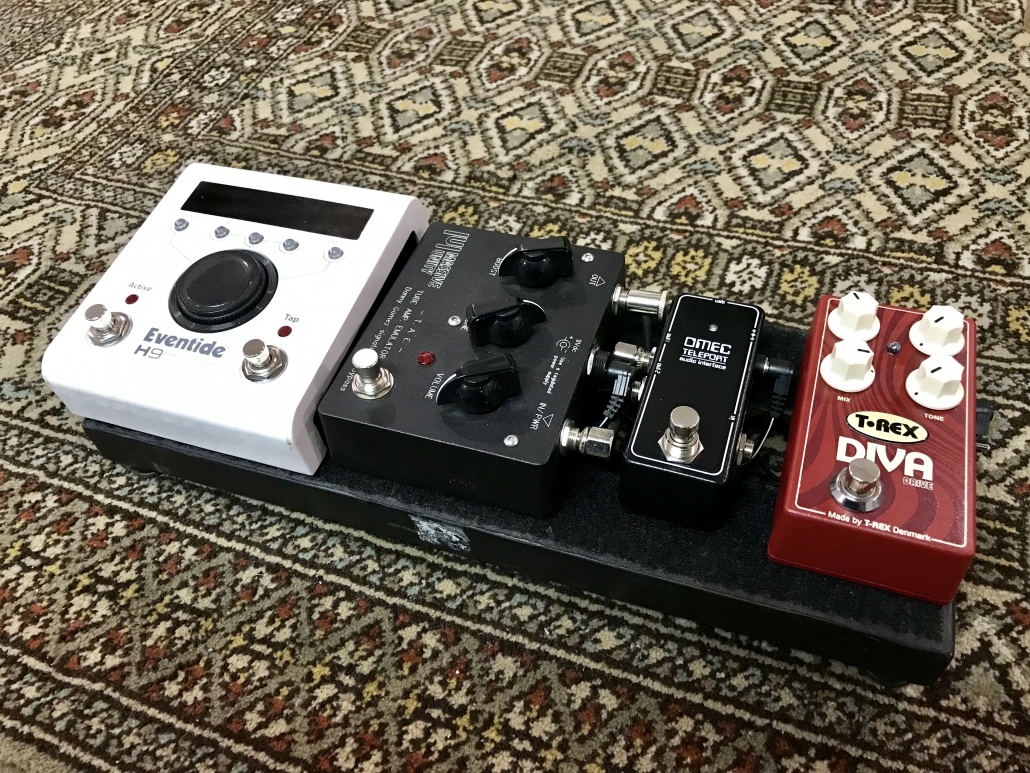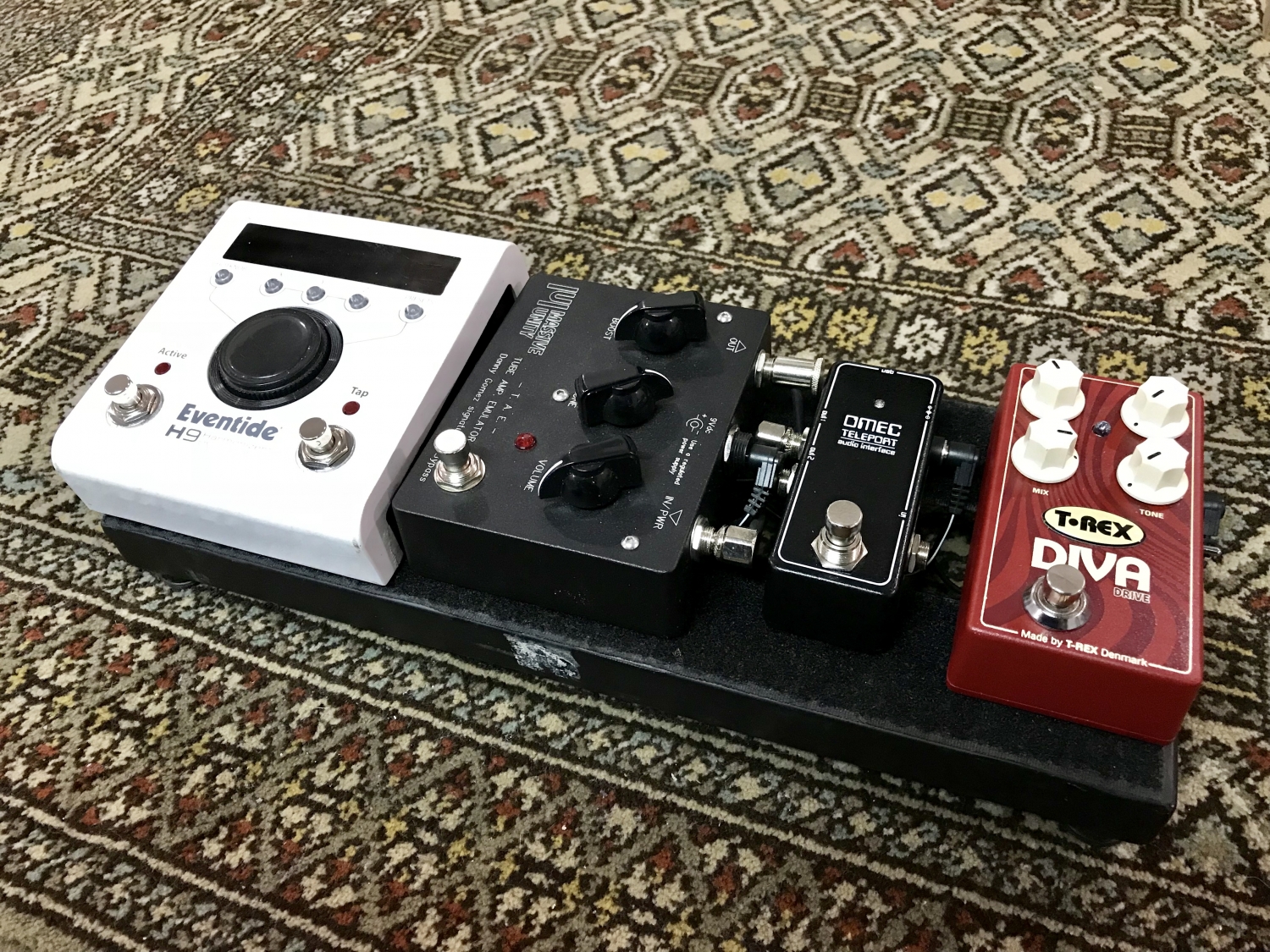 In use:
As you can probably notice, there are two Teleports on the next picture… Why? That´s a good question. I was using the first one both to get polyphonic MIDI and pedal simulations (like a tremolo or a phaser that work better before my Massive Unity analog 1964 amp. sim.) and a second Teleport at the end of my signal chain both to enjoy stereo flexibility on my laptop plugins (imagine having Eventide´s studio algorithms like Physion on your pedalboard) AND to record directly to any software with my whole signal chain (boosters – 1st Teleport – 1964 – H9). Portability with myriad options, that's absolutely me !!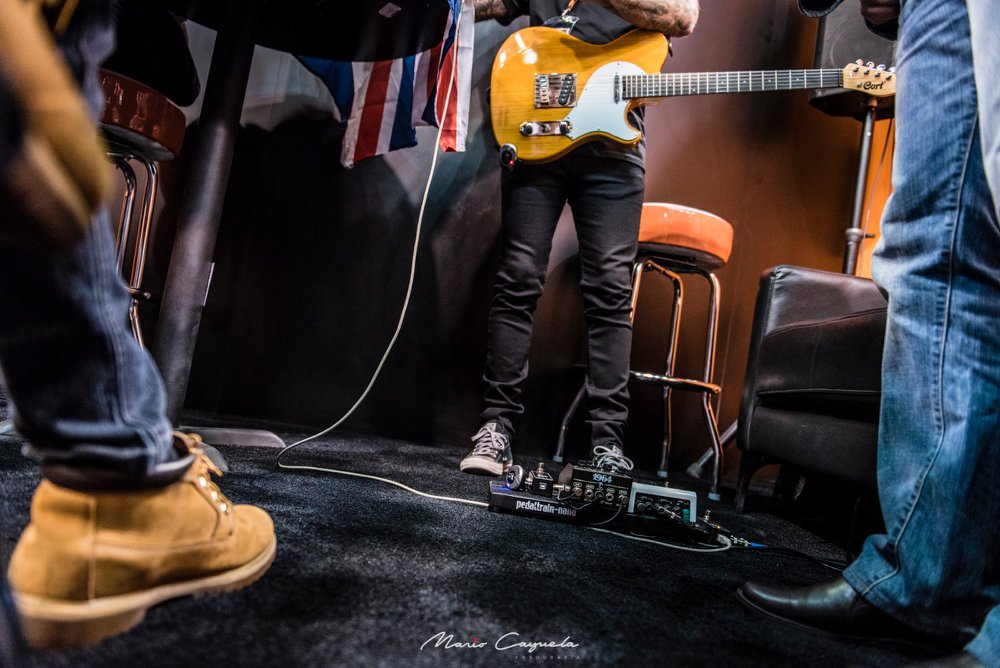 Some personal favourites are:
– JamOrigin MIDI Guitar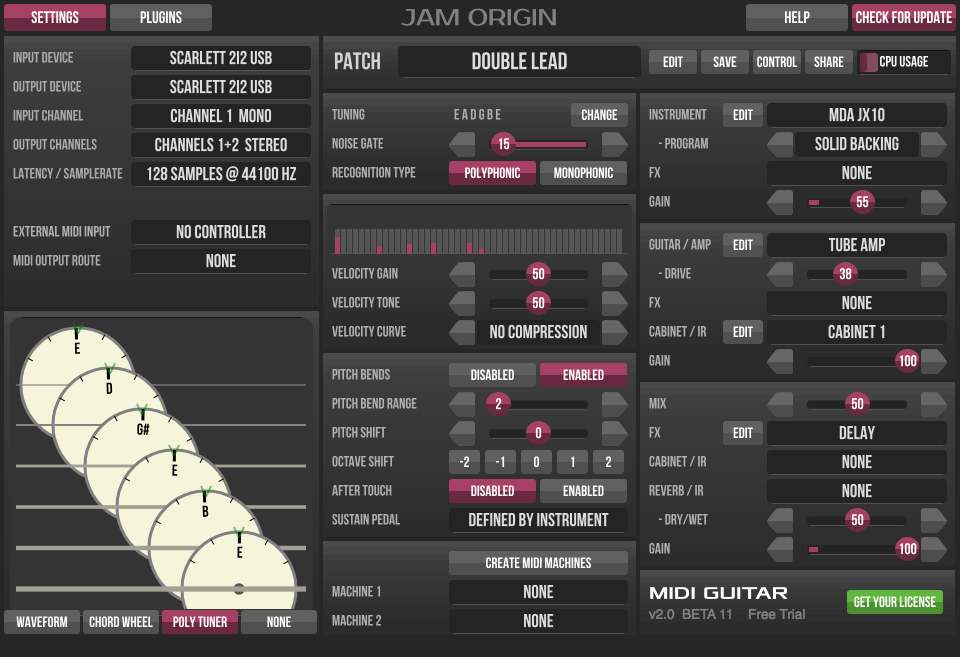 MIDI Guitar 2 is one of the most ambitious guitar processors ever made. It really listens to you and recognizes your playing. Add any synth or virtual instrument to your guitar effect arsenal with seamless integration with your DAW's that will improve your workflow when recording or composing, loading Virtual Instruments, Effects, Impulse Responses, Samplebanks.
– IK Multimedia Amplitube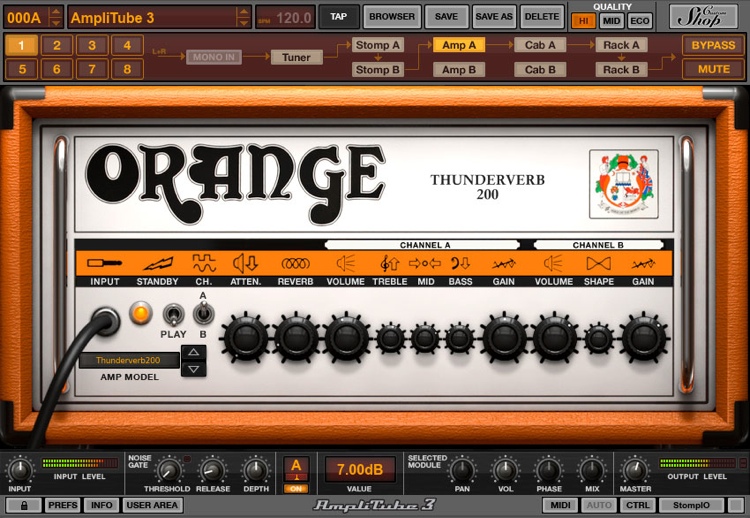 A classic now, the game changer when released, always crunch amp. simulation heaven, with some of the best pedal emulations ever.
– JamUp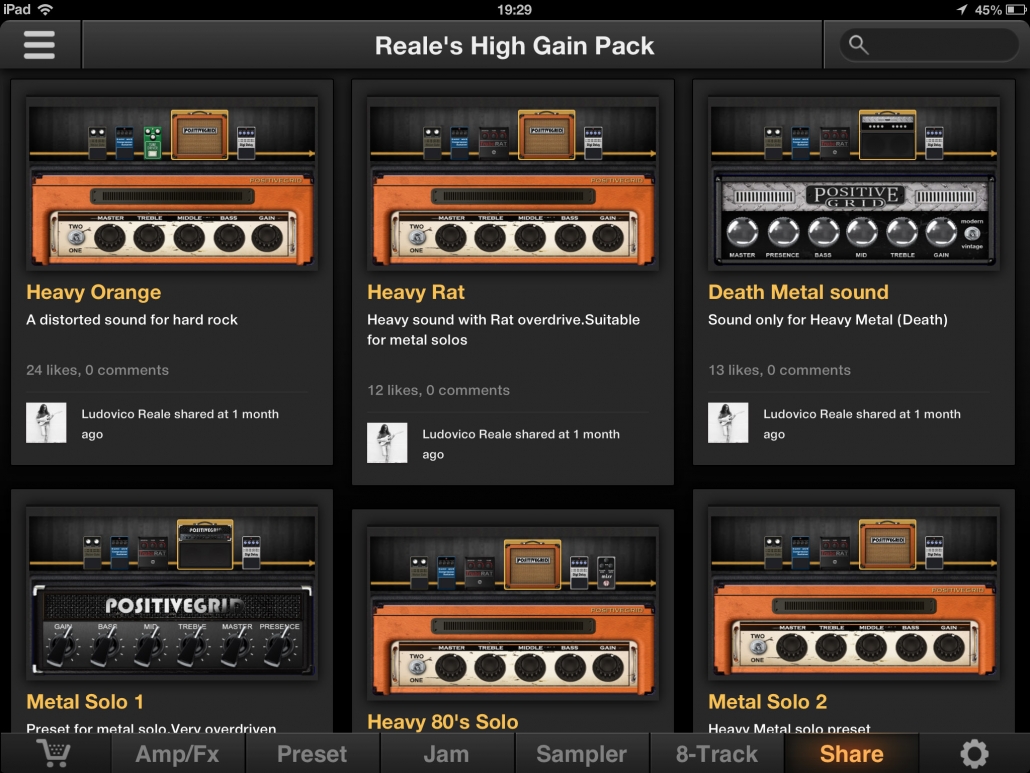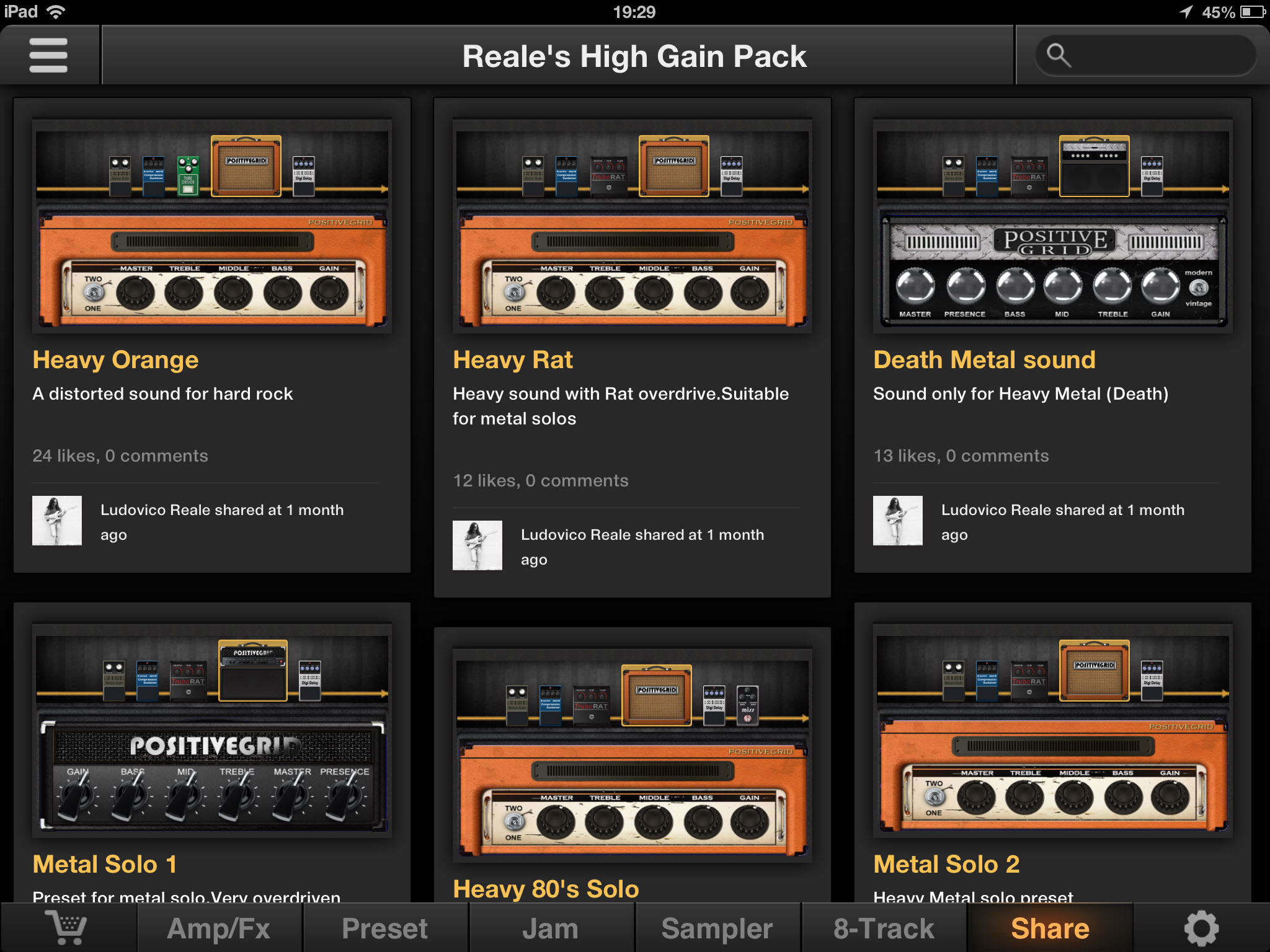 Many versions came after it, but it was never defeated, original Positive Grid iPad App was my first love… and it'll be my last (or not), but I still love their simple amp. sims and pedals (that sound great in conjunction with "real" pedals on my pedalboard).
– Physion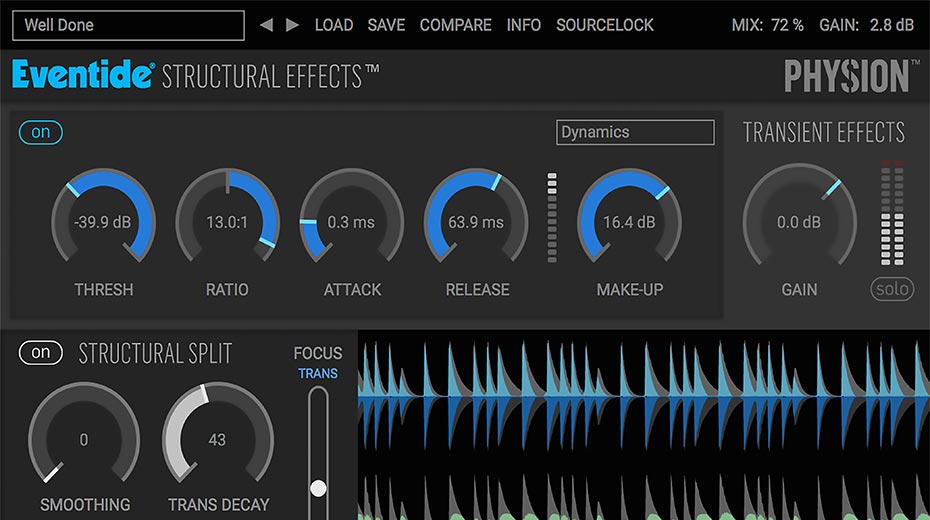 Physion (formerly known as Fission) based on Eventide´s ground-breaking Structural Effects technology allows you to split a sound into its transient and tonal parts, independently manipulate and then fuse them back together. Apply it to any instrument for a no boundaries effects
– ROLI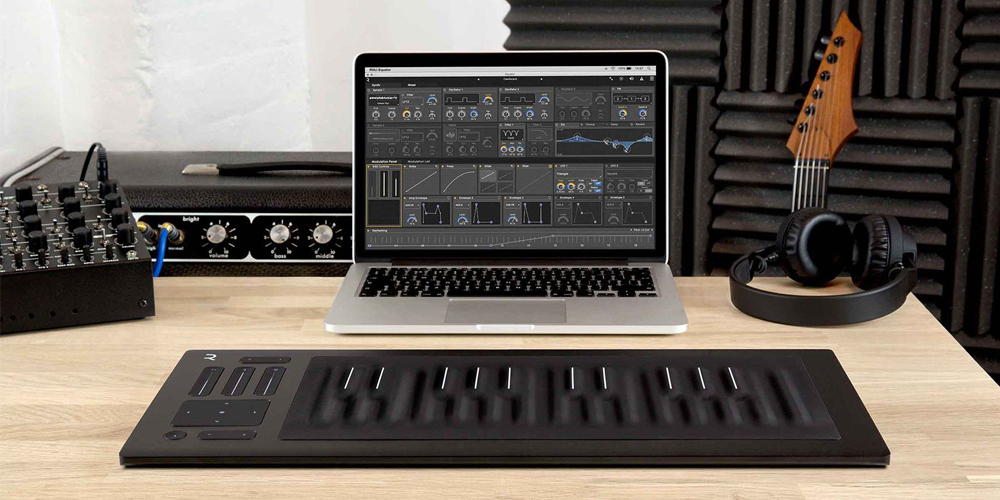 ROLI´s synths (both App and Mac versions) were key factors when I turned into MIDI Guitar possibilities. Not being able to play the keyboard I had to find a way to get that A MA ZING sounds under my fingers. OMEC Teleport was the AD/DA door and MIDI Guitar was the bridge.
– MoForte / Wizdom Music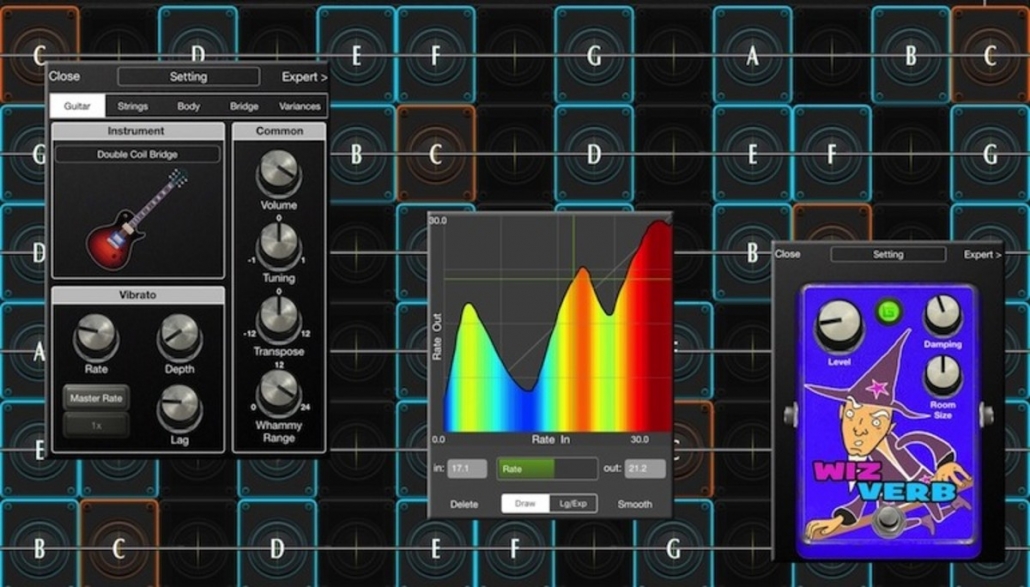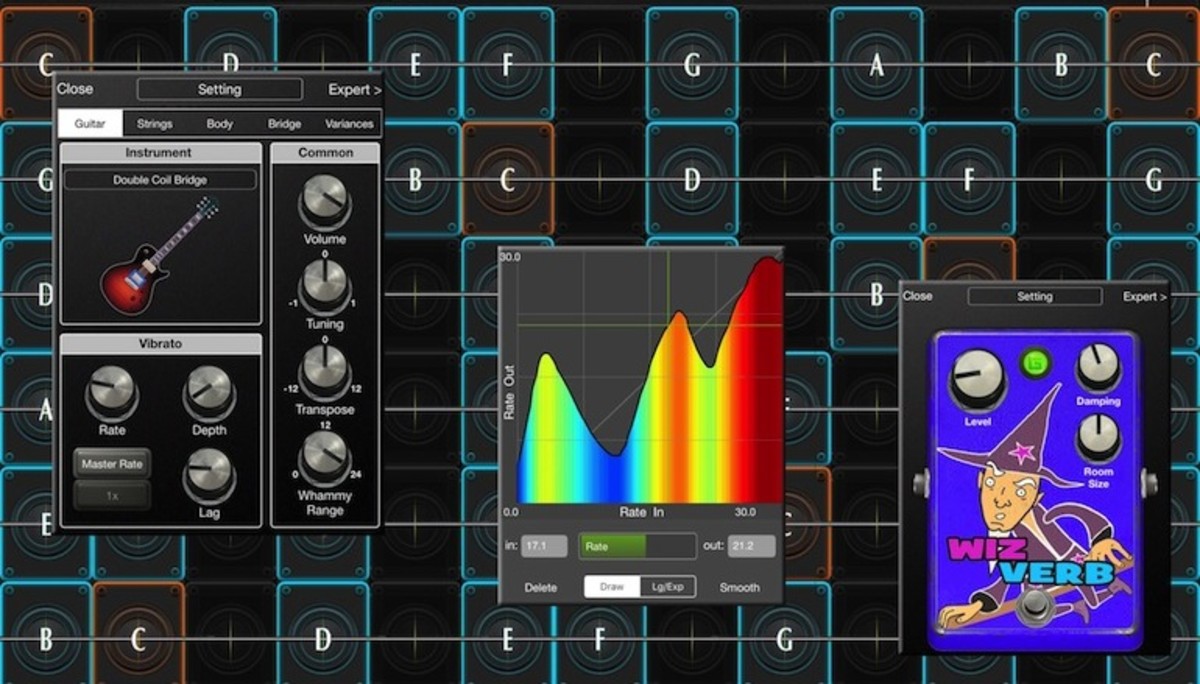 Being a HUGE Dream Theater fan, to have Jordan Rudess samplers on my guitar was a must !! And I did it !!
https://orangeamps.com/wp-content/uploads/2018/05/OMEC-Teleport-banner.jpeg
721
1280
Danny Gomez
https://orangeamps.com/wp-content/uploads/2018/04/Orange-Pics-logo-307px-279x103.png
Danny Gomez
2018-06-18 11:50:41
2018-06-25 20:58:25
OMEC Teleport – Painting with Tone