Interview: Unlocking The Truth's Malcolm Brickhouse
You were very young when you started this band, how did it all come about, and how did you get into this kind of music in the first place?
We got into metal from hearing the background music in anime cartoons like Naruto, and in WWE. Jared was already playing drums at this point, and I had just started having guitar lessons, then Jarad just had the idea of starting a band.
Unlocking the Truth's first claim to fame was playing in Times Square which gained you a lot of social media attention – who's idea was it to take the band to the streets?
It was my parents' idea to take us to Times Square, they knew we had talent and wanted to get us the best exposure, and what's a better place than being in the center of Times Square with tourists from all around the world? People with cameras and phones taking pictures and recording? It just made sense.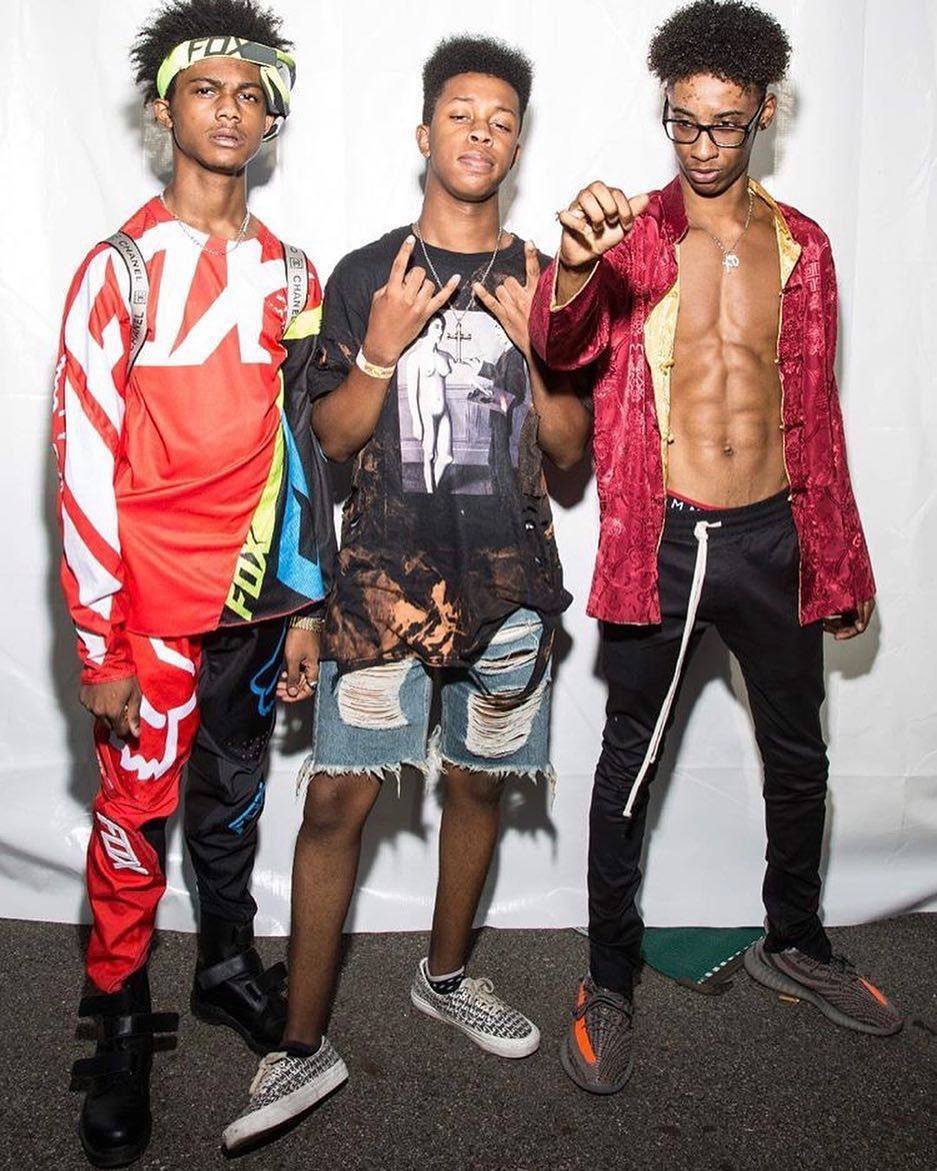 You've got some incredible accomplishments for such a young age, is there anything in specific that pops to mind as a highlight, or a 'pinch me' moment?
Everything should have been "pinch-me" moment like performing at Coachella, Bonnaroo, opening for Manson, Motörhead, Living Colour and Metallica. I guess we were so young and didn't know how big of a deal these things were. Now when I look back, I realize most people will never get to say things like they opened for these bands – and we have accomplished all that before high school. It's really amazing to think about and it keeps me going.
You've also had a documentary 'Breaking a Monster' made about yourselves, how was the experience of having someone so up and close in your lives, and sharing it all with the world?
I had fun shooting the documentary. The cameras weren't as personal as you might think. They were pretty much like flies on the wall and sometimes I forgot they were even there.
Now to the reason we're both here – Orange Amps! You're an Orange ambassador, and we're very excited to have you! What's your history with the brand?
I'm very excited and proud to be an Orange Ambassador, it's such a great brand! The first time I heard about Orange was in a tutorial video by Slipknot's Jim Root, I loved the rawness of Orange, whether it's the smooth clean or rich and but distorted tones. I also remember skyping Alex Auxier (Orange A&R) back in 2014, where he asked us a bunch of questions about which bands we liked and what sound we were going for to give him a better idea of what we really needed. The next thing I knew, these giant boxes arrived, including the Jim Root amp and speaker cab, and I just screamed! Later I graduated to the Dual Dark 100 and 4 x 12 cabs. My guitar sounded so real, everywhere I perform, I must have an Orange Amp. It just sounds right – it sounds perfect!
You released your debut album 'Chaos' last year, and you recently independently released your single 'My Chains', can you tell us a bit about the song?
Yes, we independently released My Chains on August 29th. This song came about while recording demos at home in my basement, it started out with the main riff and then I built the electronics, verses and chorus around that. After a few days of testing different song structures, we had a solid song idea which was enhanced once again by our producer, Kenta Yonesaka (Germano Studios NY). I love this song because it's something new and a little different from the stuff we usually do, we're finding our own sound and I think people can tell, so expect more change and growth from Unlocking The Truth, this is only the beginning.
With the release of this single we have to ask – can we expect a follow up to 'Chaos' in the next foreseeable future?
I don't want to give away too much information as of yet because we are still planning, but we sure will have more music coming in the very near future, so stay tuned.
https://orangeamps.com/wp-content/uploads/2017/09/DAiLRPUXcAI4sL4.jpg
479
720
Ella Stormark
https://orangeamps.com/wp-content/uploads/2018/04/Orange-Pics-logo-307px-279x103.png
Ella Stormark
2017-09-12 09:25:38
2019-07-02 11:09:37
Interview: Unlocking The Truth's Malcolm Brickhouse