Interview: The Wytches Bassist Dan Rumsey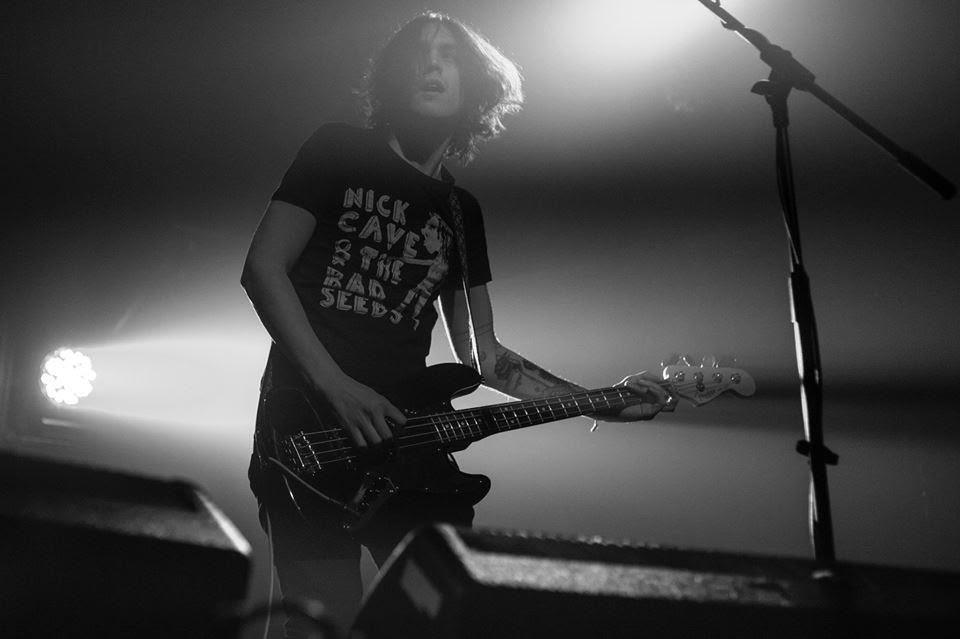 It's been quiet from The Wytches for quite some time now, what have you been up to?
We've been working on a new album. It's been a long process but we were so conscious of not
just rushing into another one, which we did with All Your Happy Life. We are also excited to get out playing again because it will be almost a year since our last show.
Last time we spoke you mentioned running an illustration business called 'Oh So Grim', is that still going?
Yes it's still going and I've a few new shirt designs that will be ready to go into my store soon. I've also just finished illustrating a children's book for a friend. She is publishing it very soon so I'm excited to see it in print.
Are you behind The Wytches' artwork? If not, who is, and does the person work closely with the band to do so?
No, I don't do the art, it's an artist and friend called Samuel Gull. Sam did all the artwork for The Wytches' previous records and I think our music and his art go perfectly together. But no, we don't work that closely with him on it, He'll listen to the music and come up with his own interpretation of it. He's never come back with anything we have thought was wrong for the record.
You mentioned a new album, what can you tell us about it?
Well all I can say is it's written and demoed, so we haven't been in to record it just yet. We are still looking at studios and deciding who we want to work with but it will most likely be self produced. The aim is to record it before the year is out and release next spring.
What do you look for in an amp?
It needs to be able to work with my bass in a way that feels right to me. I'm not that tech minded so I just go by feel most of the time. The head I've used since 2014 from Orange feels like it was made to work with my bass and I can get the tone I need really easily from it.
You've been using Orange for quite some time now, can you tell us about
your current set up and why you've picked it, as well as any other Orange amps you've
used?
I currently use an Orange Bass Terror through a black Orange 810 cab. I originally chose the
terror head because I loved how simple it was and how easy to use it is, and I chose the black 810 cab because I'd used a 410 cab previously when we toured in the States. I loved the tone, but I found I was always leaning down to hear it onstage so it just made sense to get the bigger one.
What would your dream rig be, and why?
Not sure about dream rig but I've always been interested in the idea on running my bass through my current setup as well as a guitar rig and blend the two together.
https://orangeamps.com/wp-content/uploads/2019/10/unnamed-1.jpg
639
960
Ella Stormark
https://orangeamps.com/wp-content/uploads/2022/09/Arnold-Boecklin-Vintage-Logo-Black-279x67.png
Ella Stormark
2019-10-31 09:00:20
2020-07-01 14:58:26
Interview: The Wytches Bassist Dan Rumsey