Interview: Shaman Elephant's Eirik Sejersted Vognstølen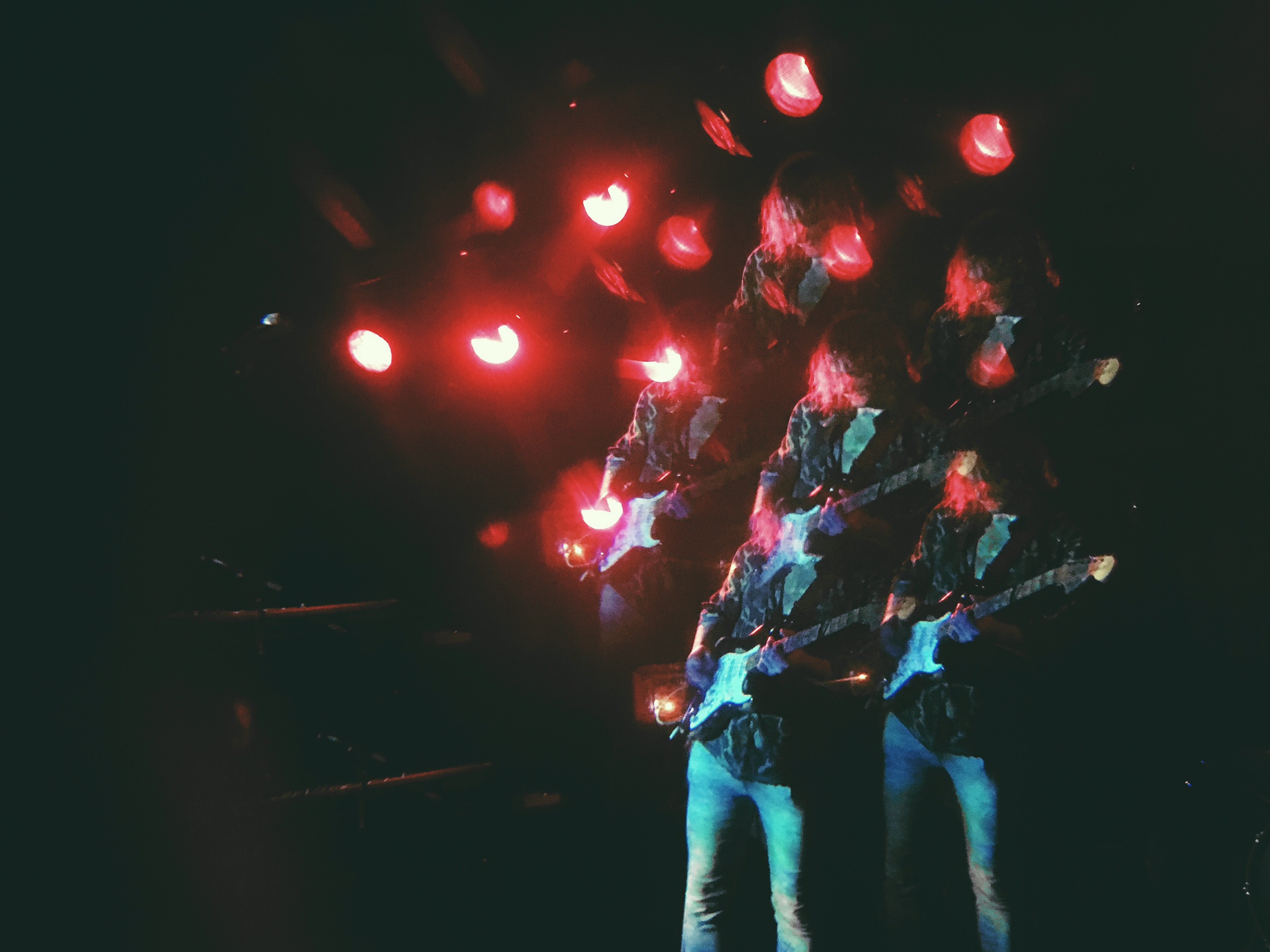 Norwegian band Shaman Elephant recently released their debut album 'Crystals', which the critics and music know-it-alls have been all over. Based in Bergen, one of the rainiest cities in Europe and the black metal capital of the world, I was intrigued to find out more about their trippy, feelgood psych-rock, so I decided to pin down guitarist Eirik before their release gig at Bergen's legendary music venue Garage.
So, Eirik, fellow Norwegian viking, new record – tell us about it!
We started recording it about a year ago and did almost all of it at Bergen Kjøtt (Translates to 'Bergen Meat', and old factory converted into music studios and rehearsal spaces), except for vocals and overdubs which we did at Solslottet. It's been out just over a month now and people seem to really like it! Niché magazines and music blogs have been giving it pretty good reviews, and BT (Norwegian newspaper) gave us 5/6 which we're pretty damned pleased with. The only one who didn't like it was Gaffa, but they can go fuck themselves.
Fair dos – clearly Gaffa knows fuck all.
How long have you guys been playing together?
The three other guys, Ole, Jard and Jonas have been in various bands together for years, but I'd say Shaman Elephant's been going for about three.
You've got a big night tonight with the record release show – how's the next couple of months looking? 
We're heading overseas to London in April, where we'll be playing a headline show at The Unicorn with GNOB 18th of April, followed by a set at The Jonesing Jams at 93 Feet East two days later. Besides that, I reckon most of our gigs will be in Norway, possibly some German dates.
…damn, I'm really fucking hungover. Went to a gig last night and was only meant to have one beer, but when's one beer ever actually been 'just one beer'? Before you know it it's 6am and you're still going strong. It's all good though, I'll get another few beers in me and then chill out for a while before I go on stage. I'm really stoked about tonight, our bassist's got this old Orange guitar amp which he's running his bass through, it sounds sick!
Speaking of Orange, you're an Orange man yourself?
Sure am! I've got a Rockerverb.  I work in a guitar shop so I've tried pretty much all there is, and the Rockerverb's just brilliant, same with Dual Terror and Tiny Terror, massive fan!
What got you into Orange in the first place?
I was looking for a new amp but didn't quite know what I wanted, all I knew was that I didn't want Marshall because I think they can get too complicated, and I wasn't too keen on getting a Fender. There I was watching a Prince show and he was using Orange, which kind of just settled it for me. I decided on a Rockerverb – I'd never tried one, but I knew I needed one. It's been six years now, and I couldn't be happier with it, you get that filthy and fuzzy tone that you can only find in an Orange. A lot of sustain, and simply just a great sound. Plus, they're Orange so they look fucking cool. I'd love to get two 4×12 cabs, it'd be pricey but worth it. Build my own wall of sound, like Sleep's Matt Pike and his rigs of doom.
Growing up in rainy Bergen, what music would you be listening to?
I'm very much raised on my dad's music. I went through a hip hop phase, which I still can appreciate today, but when my dad told me to check out Hendrix that changed everything. I remember finding 'Purple Haze' live from Woodstock, and it completely knocked me out. After that he'd just feed me whatever he'd be listening to, whether it was Led Zeppelin, Deep Purple or AC/DC, it was all thanks to my dad.
Bergen's been mostly known for it's black metal, how is the music scene when it comes to other genres? Is there room for variety?
Absolutely! There's been a fair bit of this prog-jazz as well as a wave of retro noise/psych. I dont think there's too many other bands like ours in Bergen though, so there's always room for more. That said, Bergen was either black metal or pop music for a long time, but the last couple of years I've seen that new genres have been popping up between the two, filling the gaps out a bit more. Norway has a lot of trap and hip hop, so it's cool when people break the norm and do their own thing, we need more of that.
https://orangeamps.com/wp-content/uploads/2017/01/IMG_5809.jpg
2000
3000
Ella Stormark
https://orangeamps.com/wp-content/uploads/2018/04/Orange-Pics-logo-307px-279x103.png
Ella Stormark
2017-01-31 23:58:48
2018-12-18 17:16:52
Interview: Shaman Elephant's Eirik Sejersted Vognstølen