Interview: Sacri Monti & Radio Moscow's Anthony Meier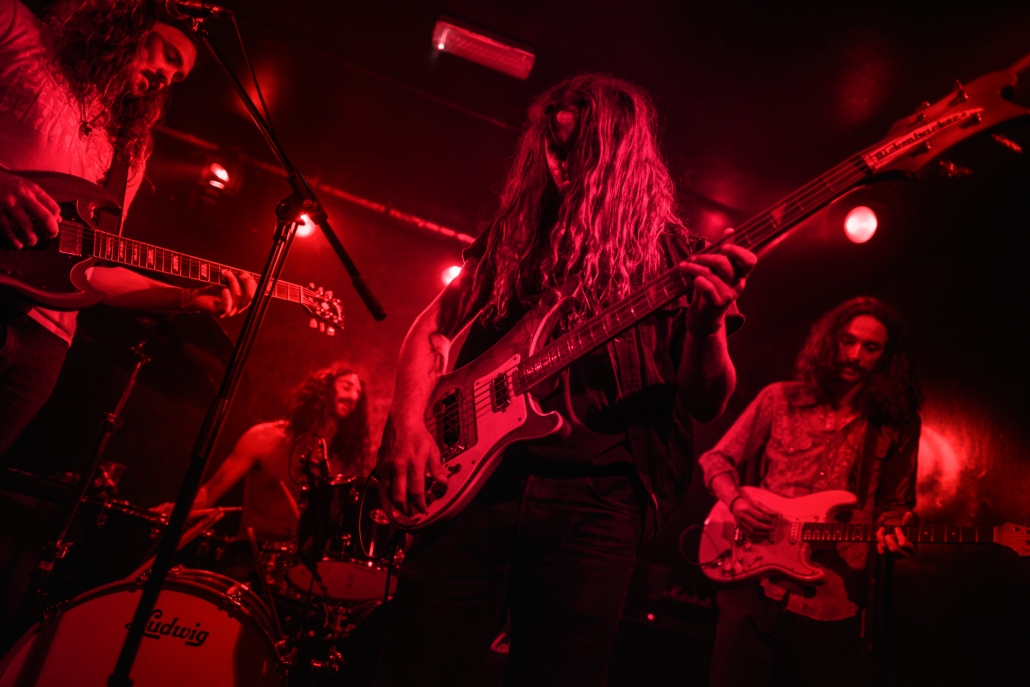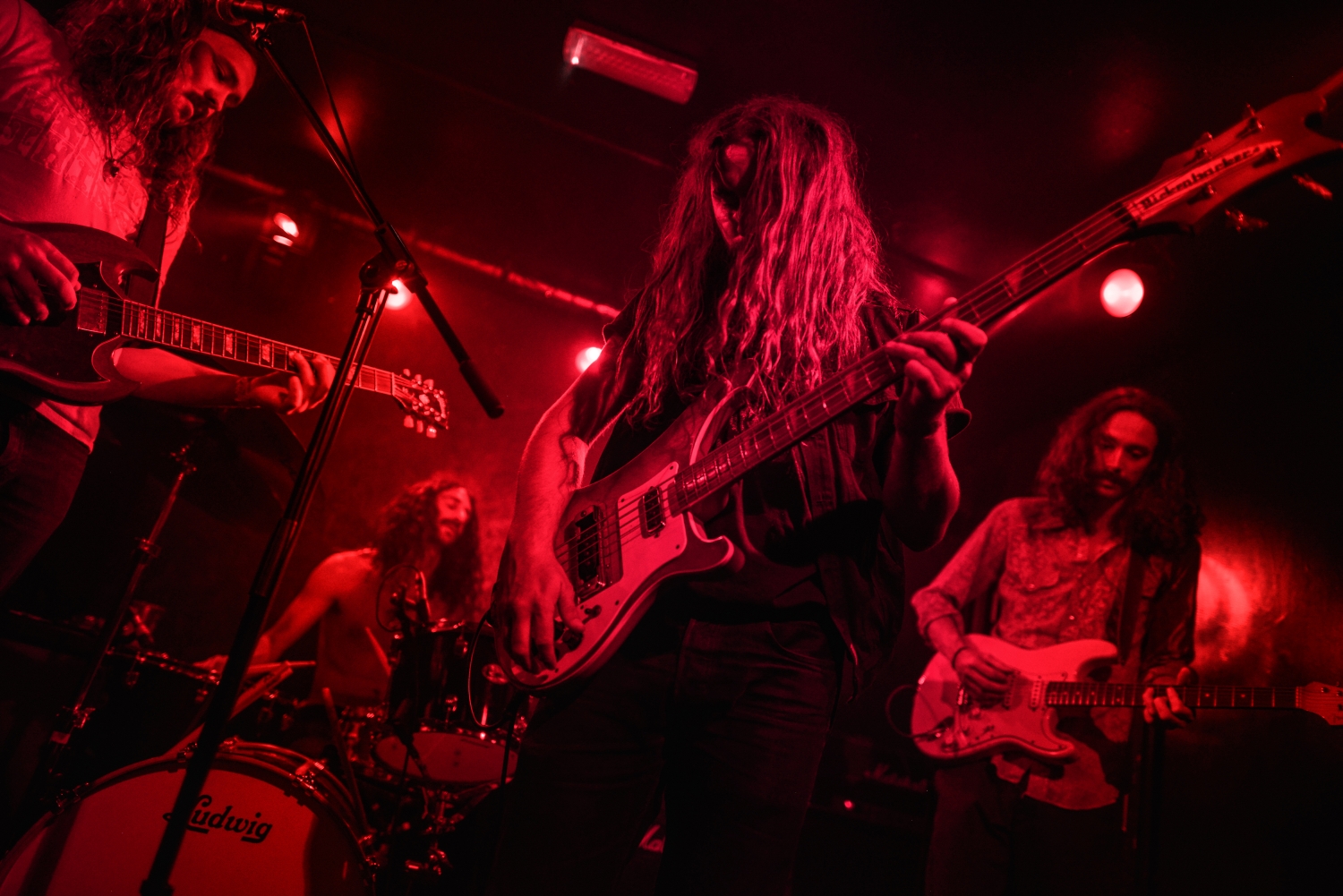 Since we last spoke you've released one album with Radio Moscow, 2017's 'New Beginnings', and more recently, 2019's 'Waiting Room for the Magic Hour' with Sacri Monti – can you tell us a bit about them both?
Anthony: The 'New Beginnings' album was recorded in 2017 at an amazing studio by Mike Butler in San Diego that was called Lost Ark, which sadly is no longer there. Parker wrote the majority of the songs and I was able to help co write two of them. We tracked the drums, bass, and rhythm guitar live together in a few days and then took it from there. We toured all over the world on that album, America, Europe a few times, Australia, and South America. A lot of cool festivals and gigs. 'Twas a good hectic run.

Sacri Monti's 'Waiting Room For The Magic Hour' was recorded in two parts, both by Jordan Andreen at Audio Design in San Diego. 100% analog sessions all the way through. We recorded side one in December 2018, and side two in February 2019 I think. We all came together to write the entire album when needed, and Brenden our vocalist/guitar handled the lyrical duty. It was a lot of fun to work on this one and very special. I did all of the bass stuff and then also played mellotron/synth on the title track and synths along with Evan our keyboard on the improv track 'Wading in Malcisine'. Was glad to have done that album because it had been 4 whole years since out self titled album. Somewhere in between we had done a 7″. But we went to Europe and played a lot of festivals right when the album came out, also did a USA west coast tour with our buds in Monarch and and east coast tour with Earthless and Maggot Heart afterwards, showcasing most of the new album on all those tours.
Some might only know you from Radio Moscow, can we get get the Sacri Monti lowdown?
Anthony: Sacri Monti is a band that I started along with Brenden Dellar (vocal/guitar), Thomas DiBennedetto (drums), Dylan Donovan (guitar) and Evan Wenskay (organ/synth), the name means Sacred Mountains. The bands first show was the tail end of Dec 2012 in San Diego. Tee Pee records from New York picked us up and have helped us bring our music to the world. We all spent years hanging out and jamming a bunch before even starting the band so there was always that chemistry there. We were and are all into a bunch of rock from the decades, psychedelic, progressive, krautrock, and other forms of music and had an idea of where we wanted to take the music. Our first record was a bit more loose and jammy, but also structured. The second being a bit more focused on the song writing and structure, with it's loose moments. Only time and inspiration will tell where the third record will go, but I can imagine a new hybrid of both records. Looking forward to the next one.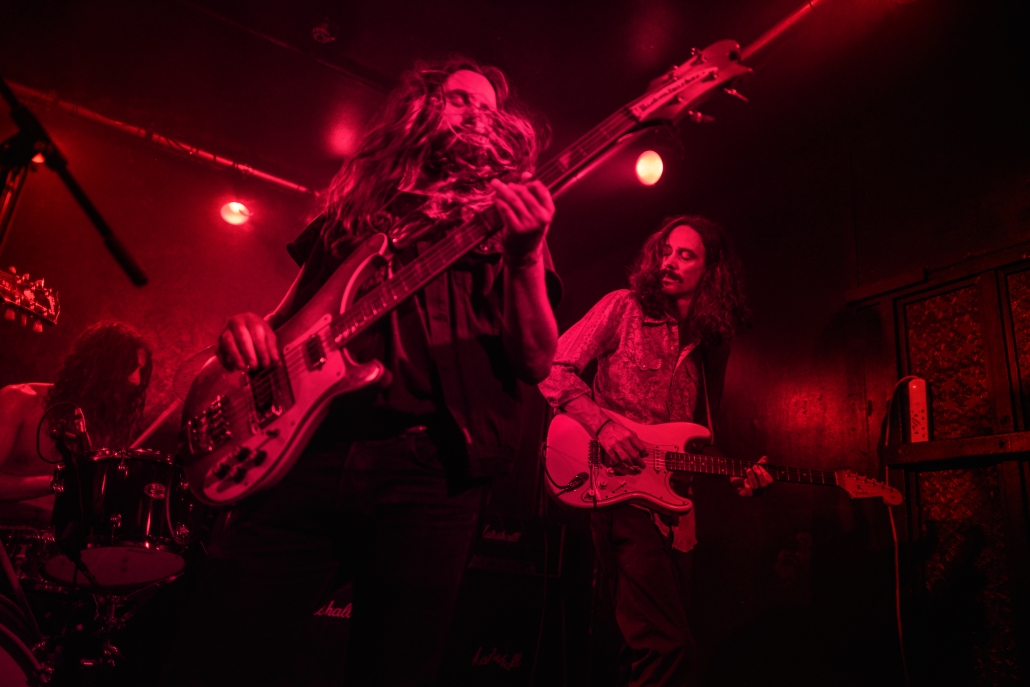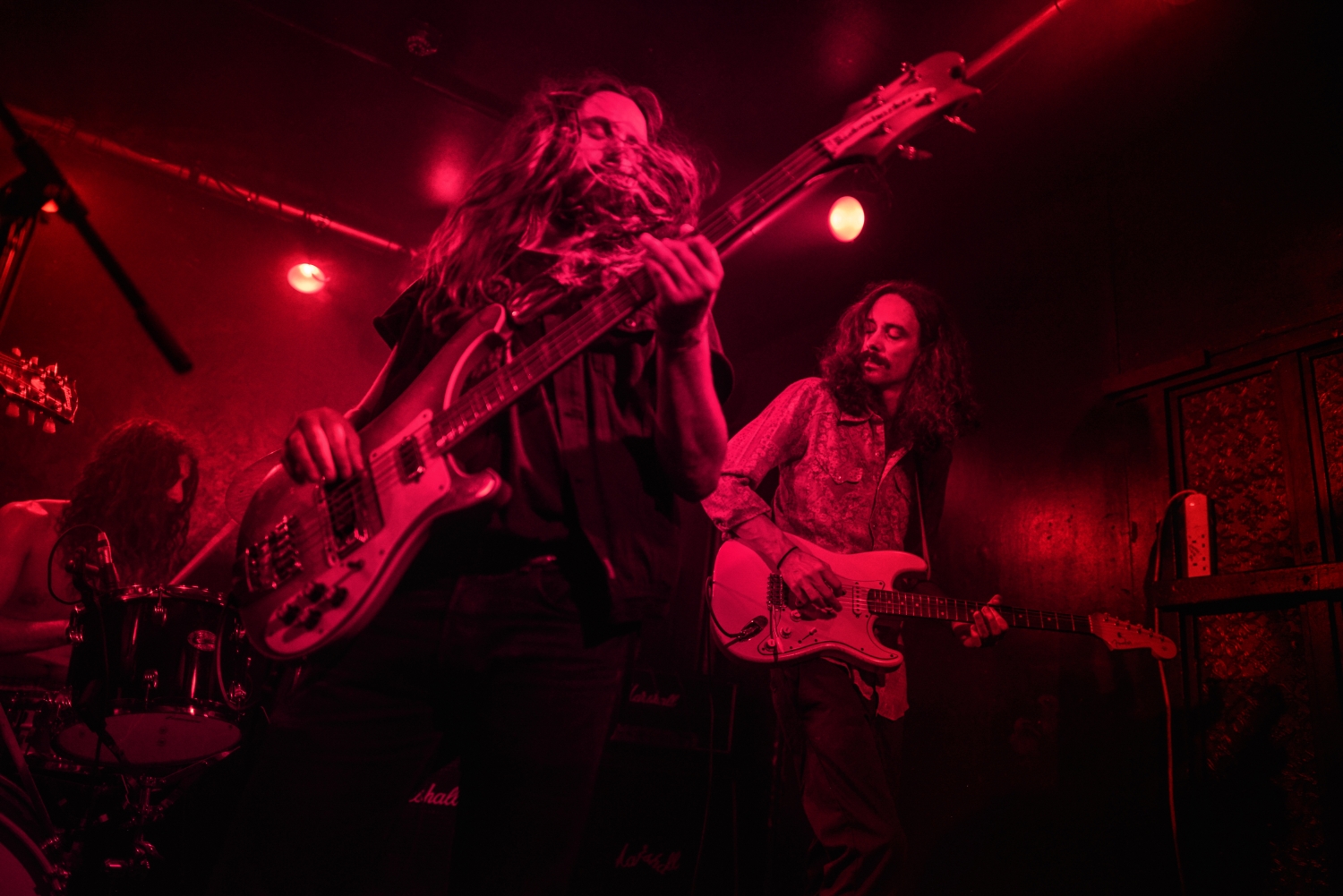 On the subjects of records, what's your current top ten?
Anthony: I have so many top records, but these are some that I can always listen to no matter where I am or what i'm doing and not get sick of.:

Captain Beyond – S/T
Neil Merryweather – Space Rangers
King Crimson – In The Court Of The Crimson King
Gene Clark – No Other
T2 – It'll All Work Out In Boomland
Amon Duul II – Wolf City
Dust – Hard Attack & S/T
Masters Apprentices – Choice Cuts
Nektar – Remember The Future 
Love – Forever Changes

Another few honourable mention record compilations:
Iron Claw – Dismorphophobia
Pentagram – First Daze Here (VC/Too)

You're always busy touring and we're stoked to see you back in the UK for Desertfest London in May. How do you feel about returning?
Anthony: I am very excited to be returning to the UK in May. I have played Desertfest twice before with Radio Moscow, so I know what it's like and the vibe and all that. Looking forward to seeing old friends and partying with some new ones as well. I like London a lot, it's got a special place in my heart. So many bands I love come from UK. Also curious to see the rest of the line up fill out and to which venue we play and who with. We've just announced the rest of the tour which includes European dates and a few other UK dates, including a secret London show on the 6th of June. You can check them out here.

What's your best story from the road?
Anthony? So many stories to choose from, but here's one that sticks out and is funny. So, on our second Europe tour with Sacri Monti we played a show in Milan with Nebula and stayed at the same hotel after. Some were up late and partying, and when we woke up we were all in the lobby in the morning. The hotel clerk called our driver over, and then showed him a naked photo of himself sleeping in the hallway on his back, with a pillow over his crotch. Apparently he got wasted and slept walk his way out of the bedroom and decided to just post up in the hotel hallway. There were people and kids who passed him, and someone eventually took a photo of him. The hotel tried to charge us $200 for it and called the show promoter who got our rooms about it and he just told them to fuck off and we left.

Let's get technical – slightly. Gear rundown, what's your set up?
Anthony: My current Orange setup is on AD200 MK III with OBC 4×10 and 1×15 at home. I play a Rickenbacker 4003 bass and also with an Ibanez ST9 Super Tubescreamer and Ibanez CP-835 Compressor a bit too. 
 
Have you got any other musical projects going?
Anthony: At the moment no. Well, there was a project I was involved with in Portugal when I was kind of living there on and off. It was a studio session with two drummers and a guitarist that was recorded all live and on the spot, improvised. Carlos the guitar played got the audio and got it recorded onto Tapes. I have a stack of em in a cabinet. The group was called Agadir. Almost set up a gig when I came back through Portugal but it kinda fell through. Also just got word of another studio session that will come to be. It was a two day jam session with a bunch of San Diego friends at Brian Ellis' studio along with Jonas Munk (Casa Sui/El Paraiso Records) in 2016. Jonas just recently finished mixing the sessions and wants to possibly put some of it out through his label, El Paraiso Records. I've somewhat got a mini setup and a bunch of stuff in my room and have been toying with things. Solo stuff is on the horizon and along with working on new record stuff. Always up for collaborating if i'm into it. Would be cool to do some stuff a little outside of the genres of my bands too. We will see…
https://orangeamps.com/wp-content/uploads/2020/01/18-july-2019-20.jpg
2002
3000
Ella Stormark
https://orangeamps.com/wp-content/uploads/2018/04/Orange-Pics-logo-307px-279x103.png
Ella Stormark
2020-02-09 11:00:26
2020-01-30 19:32:25
Interview: Sacri Monti & Radio Moscow's Anthony Meier