Interview: Plague Vendor's Michael & Jay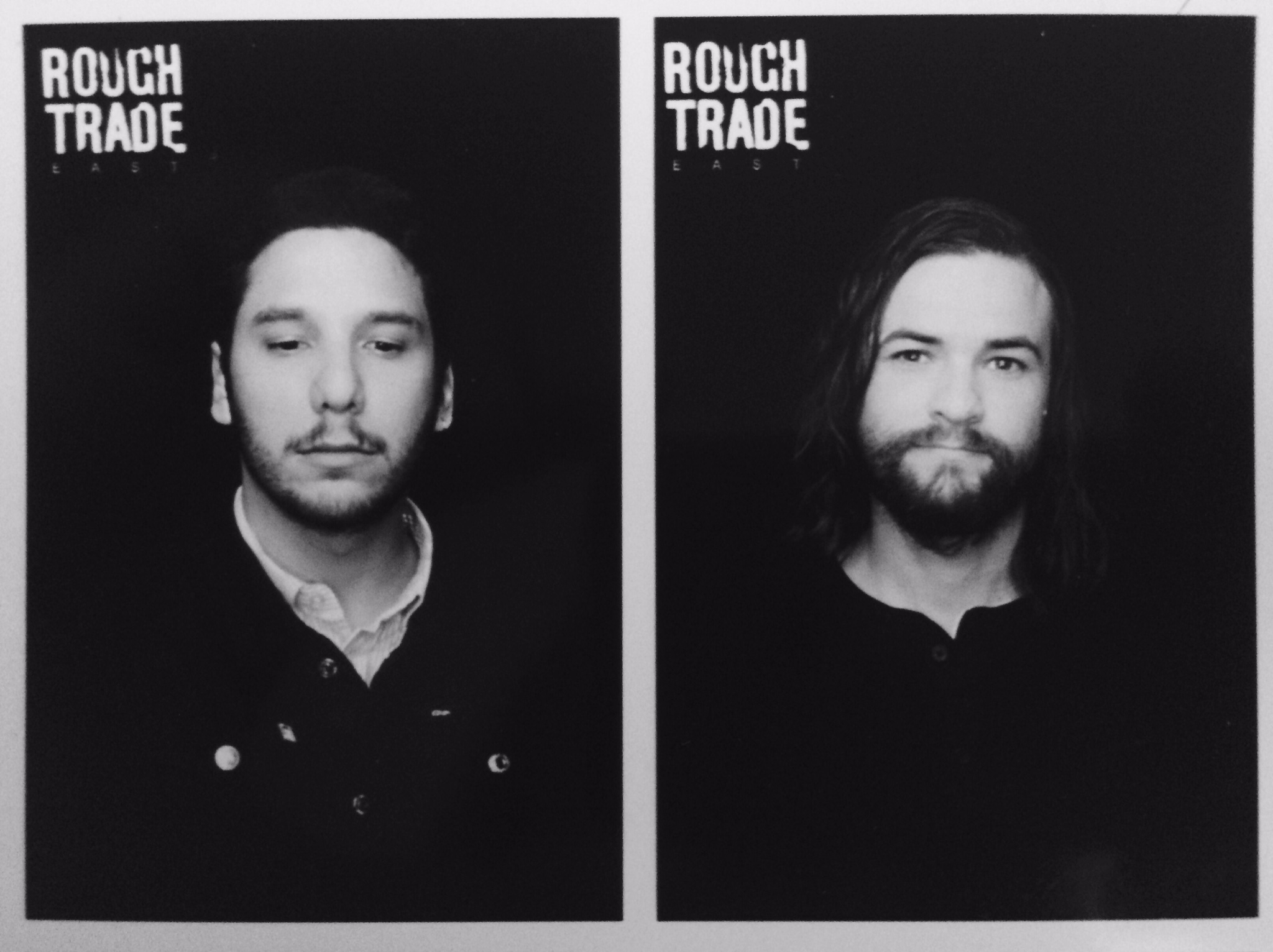 Having just released their latest album Bloodsweat, Plague Vendor crossed the atlantic to tour the UK with noise connoisseurs Love Buzzard. Before officially starting the tour, the guys did a set at London's Rough Trade East where I had a chat with them before politely handing them some tokens while asking them to step into the photo booth for their close ups. Here's what they had so say.
Can you tell us a bit about yourselves?
Jay: I'm a 29-year-old dude that loves playing the guitar, touring the world and drinking ice-cold beer.
Michael: My name's Michael and I live in Whittier, California. I love music, my friends and family.
How old were you when you started playing? Was there anything or anyone in particular to inspired you to do so?
Jay: I started playing guitar when I was 13 or 14, somewhere around there. My good friend Andrew inspired me to play, he was super awesome at guitar and would teach me songs. I think one of the first riffs I ever learned was "Crazy Train" by Ozzy.
Michael: My mom and dad bought me a Fender bass package, the one that came with a P Bass and small amp when I was 12-13 for Christmas. My dad loves music and growing up he would constantly be showing me different shit. From The Beatles to Radiohead to Frank Zappa…The list is endless.
Do you remember your first ever encounter with Orange, whether it was used by someone else or your first time playing one?
Jay: I was and still am a super huge fan of The Blood Brothers, I remember seeing them for the first time when I was 16 and Cody, the guitar player, was playing an Orange combo and I thought it sounded so fucking awesome. Shortly after that show I got my first job and saved up for 6 months to buy a Rockerverb 100 and a 2×12 cab. The Rockerverb that I bought way back then is still the same one I use today! I love it.
Michael: I would always see Orange amps in Guitar Center growing up and always thought they looked like the coolest amps.. Then when I heard them I knew they were the coolest amps. I think Jay was the first person that I knew that had one…and then I bought an Orange bass head when we started the band.
How long have you been using Orange, and what's your current set up?
Jay: I've been using the same setup for the past 10 years. I have a Rockerverb 100 and an Orange 2×12 cabinet. I'm all about Orange.
Michael: I've been using Orange for the last 8 years. I have the Terror Bass 500w and I love it.
Any specific pedals that works well with it?
Jay: I think the overdrive on the Rockerverb is the best I've ever heard so I don't use any distortion/overdrive. I do use some delay for some of the songs though.
Michael: I just bought a bass overdrive pedal a few months ago and it sounds badass. Super crunchy and heavy. 
What do you look for in an amp?
Jay: Something that is loud and clear and has a great high end. Also, a great amp needs to have an awesome overdrive right out of the box.
Michael: Something that is loud and kinda on the warmer side.
What albums are you currently listening to?
Jay: I really like the new Autolux album Pussy's Dead. Also, I've been really into old PJ Harvey stuff like To Bring You My Love era.
Michael: The new Underworld album Barbara, Barbara, we face a shining future. Also the new Tame Impala record Currents.
Any hilarious jokes, words of wisdom or funny anecdotes you wanna share with the readers?
Jay: I'd say if you start a band keep pushing. Things will happen even if it's a slow start.
Michael: Find what brings you joy in life and do that. No matter what it is and no matter what anyone tells you. Life isn't meant to be lived for someone else. You do you, boo boo.
https://orangeamps.com/wp-content/uploads/2016/04/FullSizeRender.jpg.jpeg
1532
2048
Ella Stormark
https://orangeamps.com/wp-content/uploads/2018/04/Orange-Pics-logo-307px-279x103.png
Ella Stormark
2016-04-27 14:43:40
2018-12-21 12:32:29
Interview: Plague Vendor's Michael & Jay