Get to know Lankum's sound engineer, John Murphy of Guerrilla Studios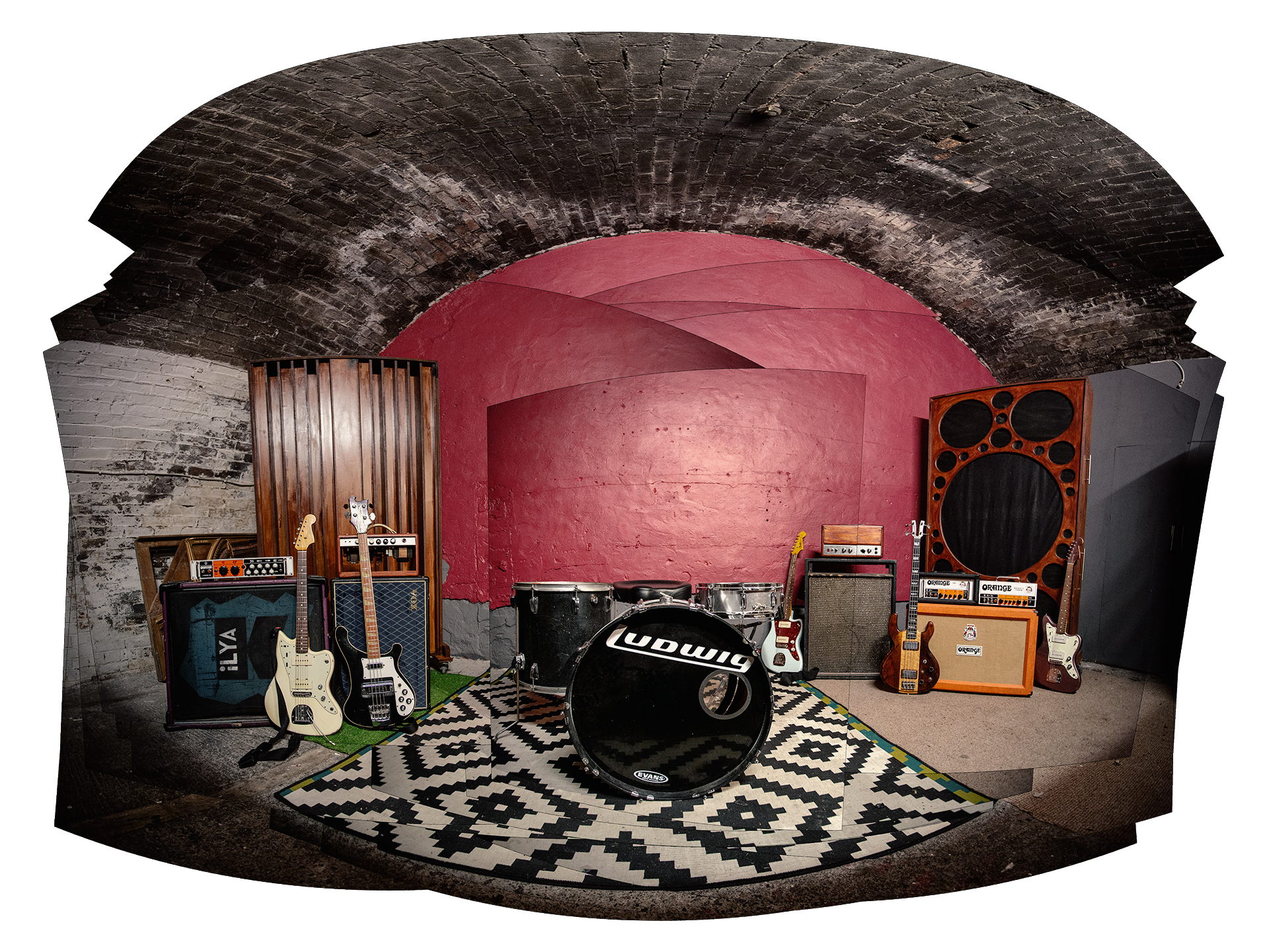 My parents started me off by playing classical piano and traditional Irish music from an early age, then in my later teens, I started playing bass in rock bands. When I finished my first course in college (Computer Programming), I decided to focus on music. I had been playing with a lot of different bands and doing a lot of session work with independent Irish artists, playing bass and keyboards/synths. I developed a keen interest in recording and studio life. Lots of the albums I was playing on were being recorded in bedroom studios, so I decided to buy an audio interface and just started demoing ideas in my bedroom! I went back to college and did a night course in Sound Engineering to get some basic skills in engineering & recording.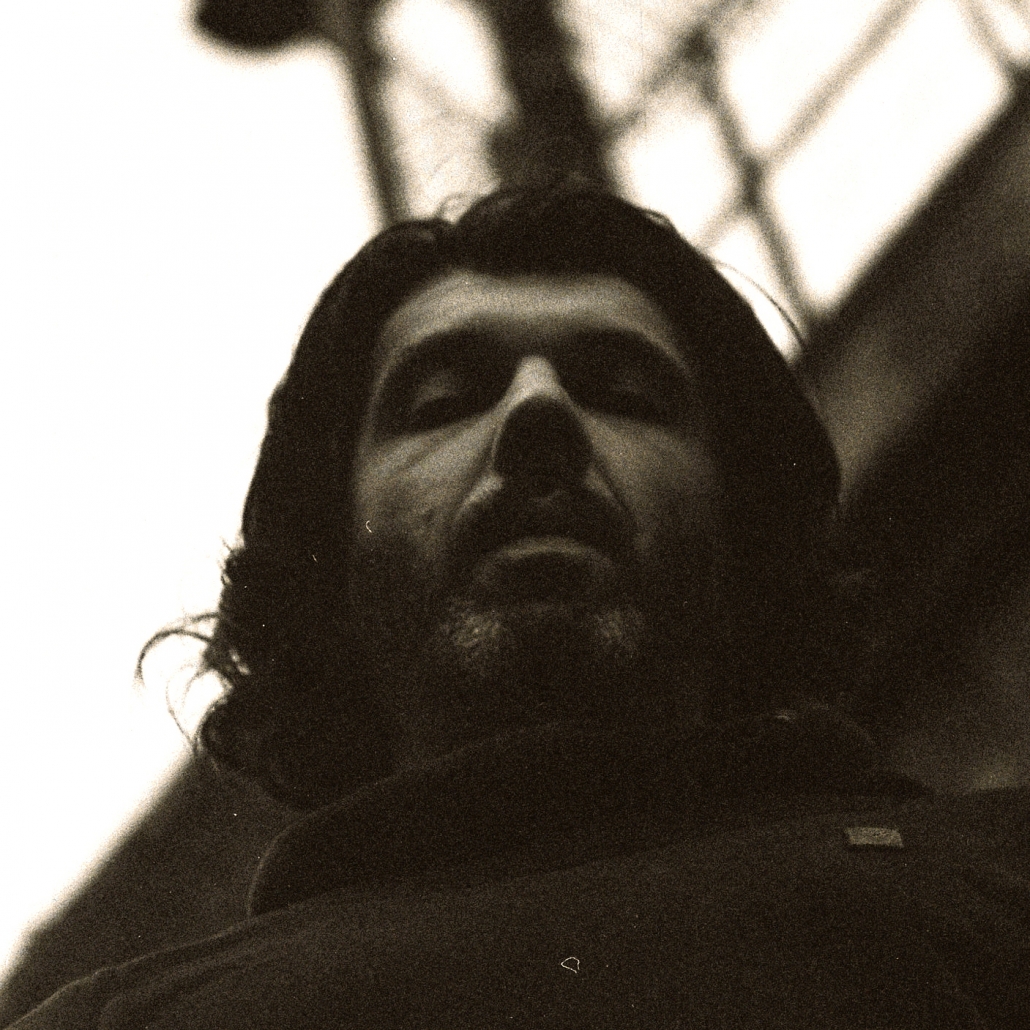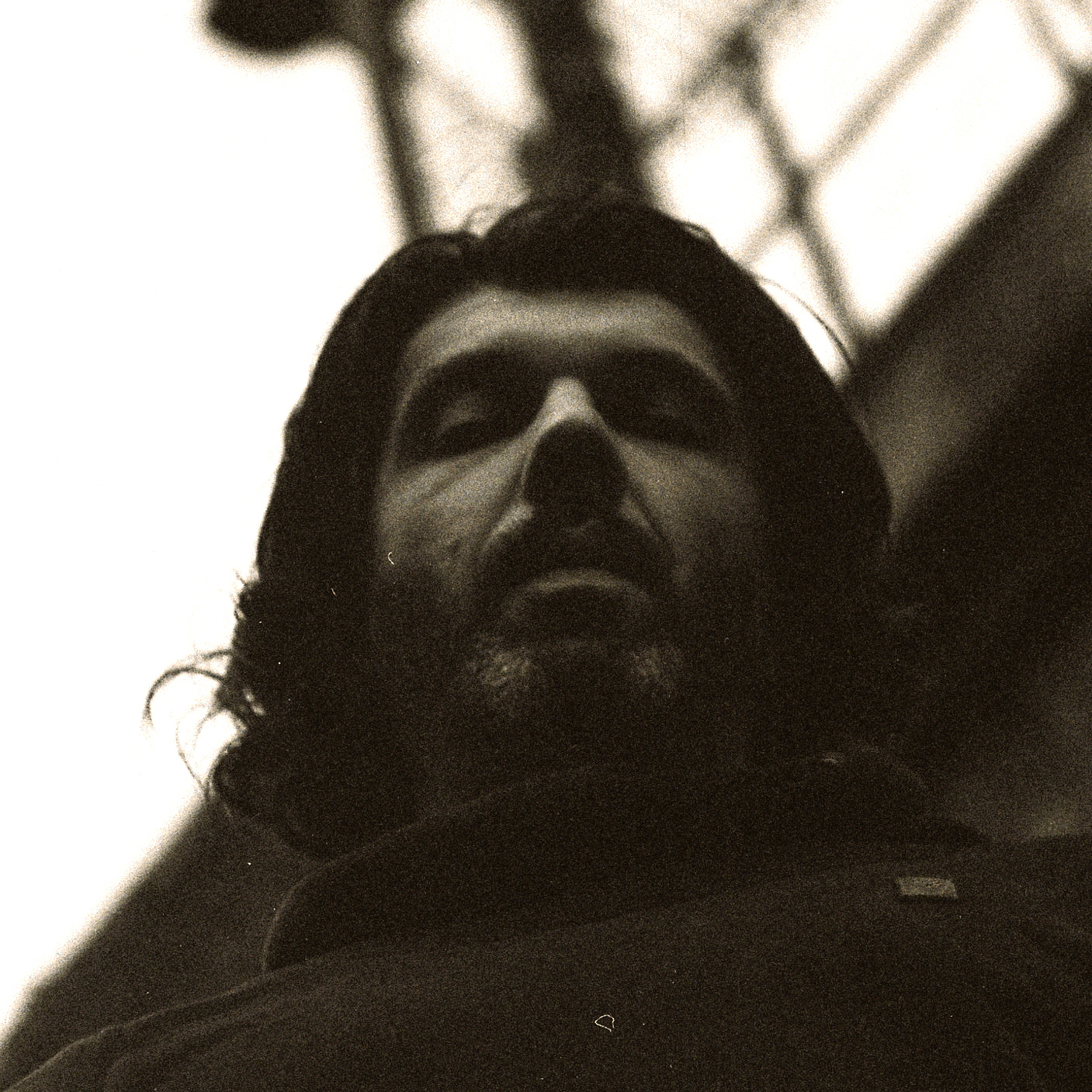 Around this time, an electronic/rock band called Ilya K that I was playing in won a €10,000 prize in a Battle of the Bands. Instead of spending all this money in a recording studio recording our debut album, we decided to set up our own studio and invested it in recording equipment. We rented a house in the Cork countryside and set up a makeshift studio. Our living room was the live room and my bedroom was the control room; Here we produced our only album, as the band split up shortly after. The album did ok, and we started to get enquiries from bands about us recording them, and Guerrilla Studios kinda took off from there. I wanted to develop my production and arrangement skills so I went back to college and studied a classical music degree. I bought a portable recording setup and started to experiment with recording orchestras and ensembles in the college's concert hall. I also used this portable setup to record bands in a variety of different spaces, from venues to rehearsal studios, through to squats.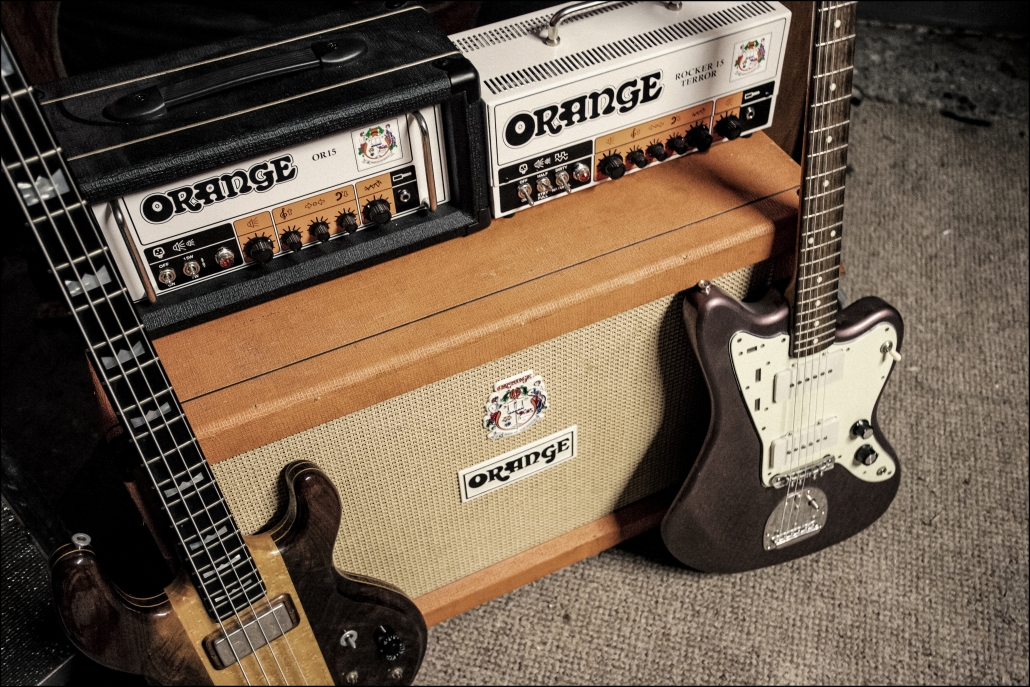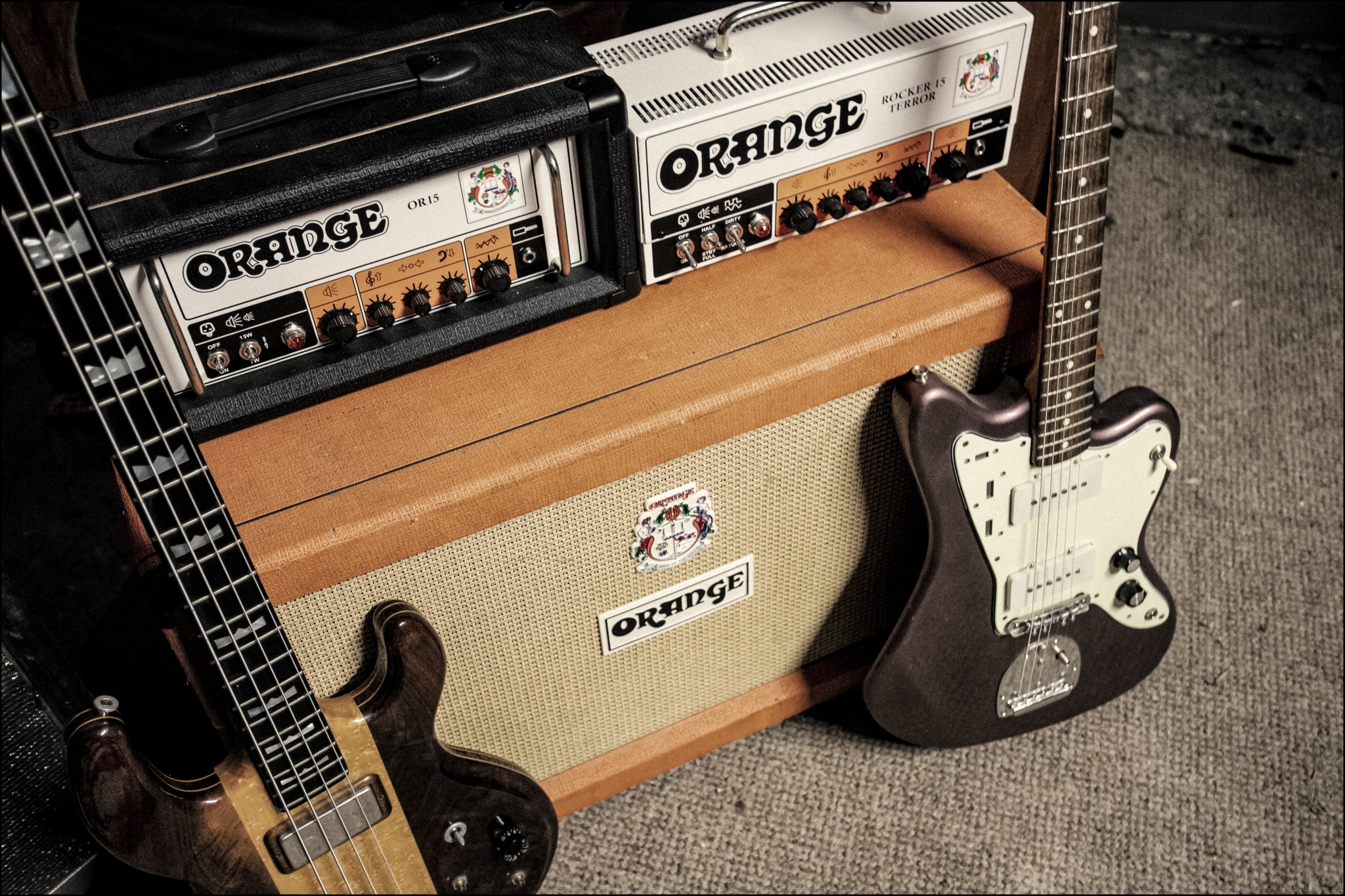 I first worked with Lankum when they performed on the first episode of a music show called The Parlour. Guerrilla Studios got the audio contract for the recording and mix. I knew they were a trad/folk band but I hadn't heard any of their material, so I think I was kind of expecting a diddly-eye band. When we started soundchecking, they blew my mind. So dark, and slow, and organic. They performed a few tracks on the show but their performance of Rosie Reilly got my brain spinning. I had been experimenting with bass and sub manipulation on the Katie Kim 'Salt' album, so when I started mixing their live performance I couldn't help but use similar processing to see what would happen. The result was very interesting. I was basically able to add subtle elements of sludge, drone and noise to their sound, while still retaining their acoustic and live-sounding qualities. As soon as the band heard the mix, they got in touch to see if I would be interested in working with them.
Lankum had been having a lot of difficulty with their sound on tour; Lots of acoustic instruments needing individual mics with specific EQs. I took them up on their offer and went on the road with them. I hadn't done live sound in years, and was looking forward to challenging myself in front of a PA again. It immediately worked, both personally and professionally. They really liked the manipulation I was doing with their sound and have trusted me to experiment with their sound ever since. Around then, they had been recording their second album 'Between the Earth and Sky'. Again, they had run into trouble with the mixes, so they asked me to see what I could do with the tracks. It was recorded live and there was a lot of spill on all the mics, so we needed lots and lots of EQ. We also ended up doing a lot more production on top of the initial recording to add some dimension to the album. I re-amped the uilleann pipe drones and harmonium drones in a church for some large live reverb, and we also recorded some extra textural sounds to build up some ambience, harmonics, noises and weird sounds.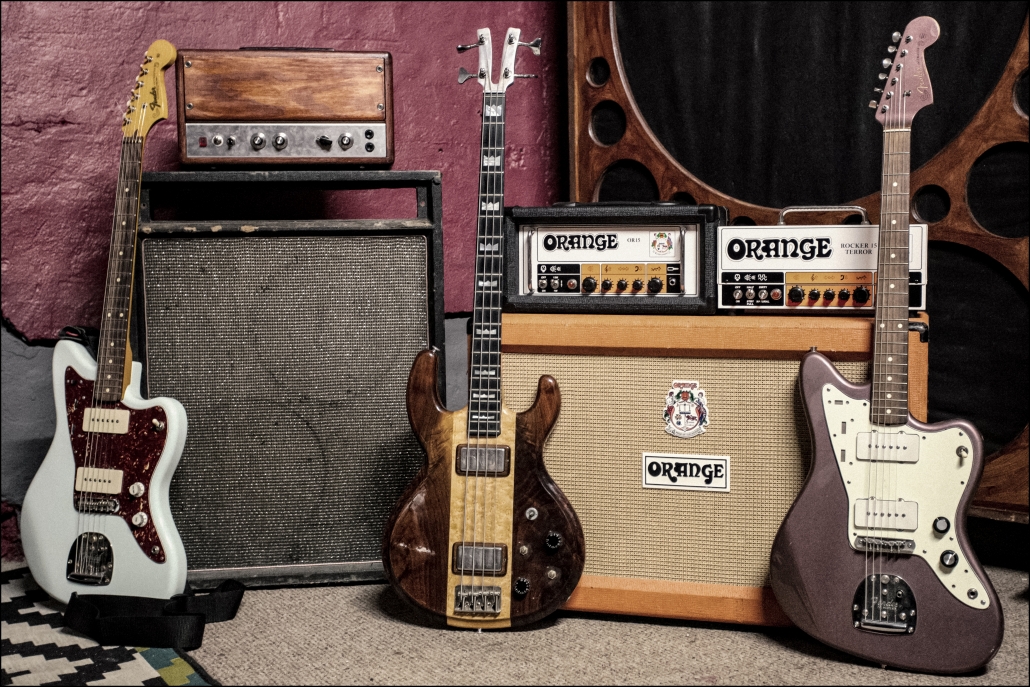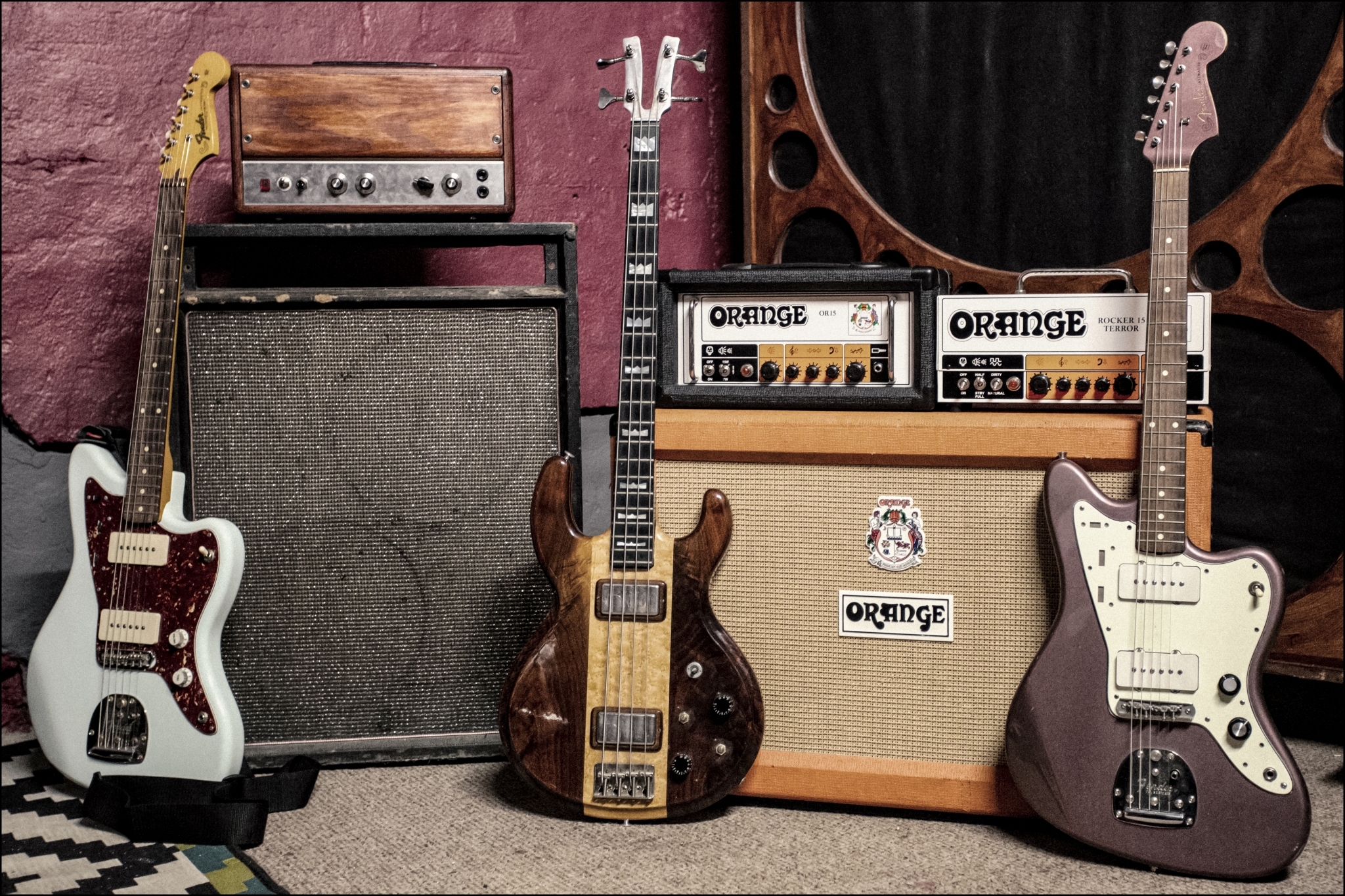 Coming towards the album deadline, the band came up with an arrangement for their song 'The Granite Gaze', and we recorded it in Guerrilla Studios. That was the first time we had worked together in this capacity, and again it really worked. Due to deadline pressures, it was mixed and produced in about a week in the middle of a heavy touring schedule. It went onto win an award in the BBC Folk Awards, which is kind of hilarious, considering a train went overhead in the take that we ended up using!
For their most recent album, 'The Livelong Day', there was a lot of pre-production. The band wrote and demoed for months. We did some experimental recording in Guerrilla to see how we could expand on individual sounds. Also, because of our heavy touring schedule, we spend a lot of time together in a van. Here, we all contribute to the sounds we listen to while travelling, so we had been discussing elements we liked and disliked from a huge amount of genres. This helped everyone's different tastes become more normalised and put us all on the same page before recording. We also spent a huge amount of time on tour discussing the possibilities of what we could do with the sound palette. All the tracks on the album were recorded in a 10 day session in a studio in the Wicklow mountains called The Meadow, which is a beautiful studio in the countryside with lots of windows looking out at the Irish countryside and manic weather. There was a great energy from the very start, and the initial tracking was very productive. We did a lot more production work in Guerrilla Studios over the next few months. The deadline again was very tight. I actually remember walking home from the studio at 8am on the day of the cutoff point and uploading the final mixes for master.
Regarding the Orange amp wall/monolith, I came up with that when we were on tour in Canada. I was listening to a lot of drone at the time (mainly Stephen O'Malley) and during one sleep-deprived night in the hotel, I started thinking about re-amping the drones from Lankum and putting them through a wall of amps to add texture and depth to their live performance. I got in touch with Nigel in Musicmaker in Dublin to see if I could get a loan of some gear to do some tests, and he put me in contact with Neil in Orange.
After finishing college in Cork School of Music, I moved to Dublin to set up a studio in an art space. Up until this, I was a portable/guerrilla style recording engineer using various rooms, from churches to abandoned buildings using a rack of preamps and a Macbook Pro. Unfortunately, within 4 weeks of my arrival in Dublin, the space closed and I was studioless again. I got together with some friends and bandmates (Katie Kim and Percolator) to rent a space and set up a studio/practice room. Our budget was very low and there was basically only one commercial lease we could go for – an arch under a railway line. A very bad space to set up a studio, but there was no other choice with our budget. It was a dirty, empty shell, and we had to strip everything out and build it ourselves with the help of a carpenter. It was a small enough space, so we had to build wooden walls filled with sand to provide some sound separation between the control room and the live room.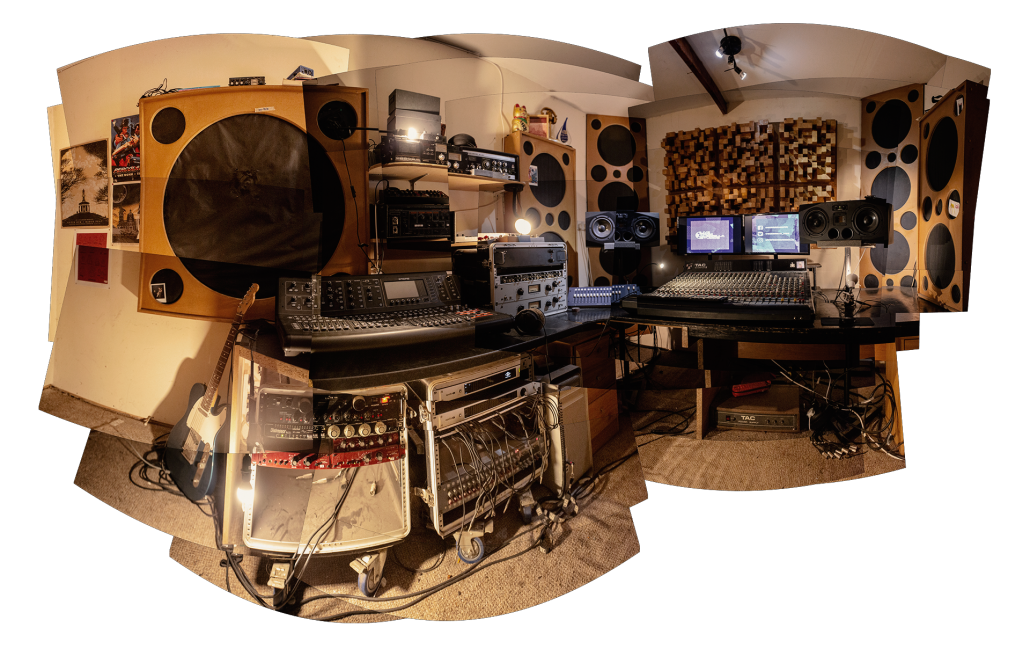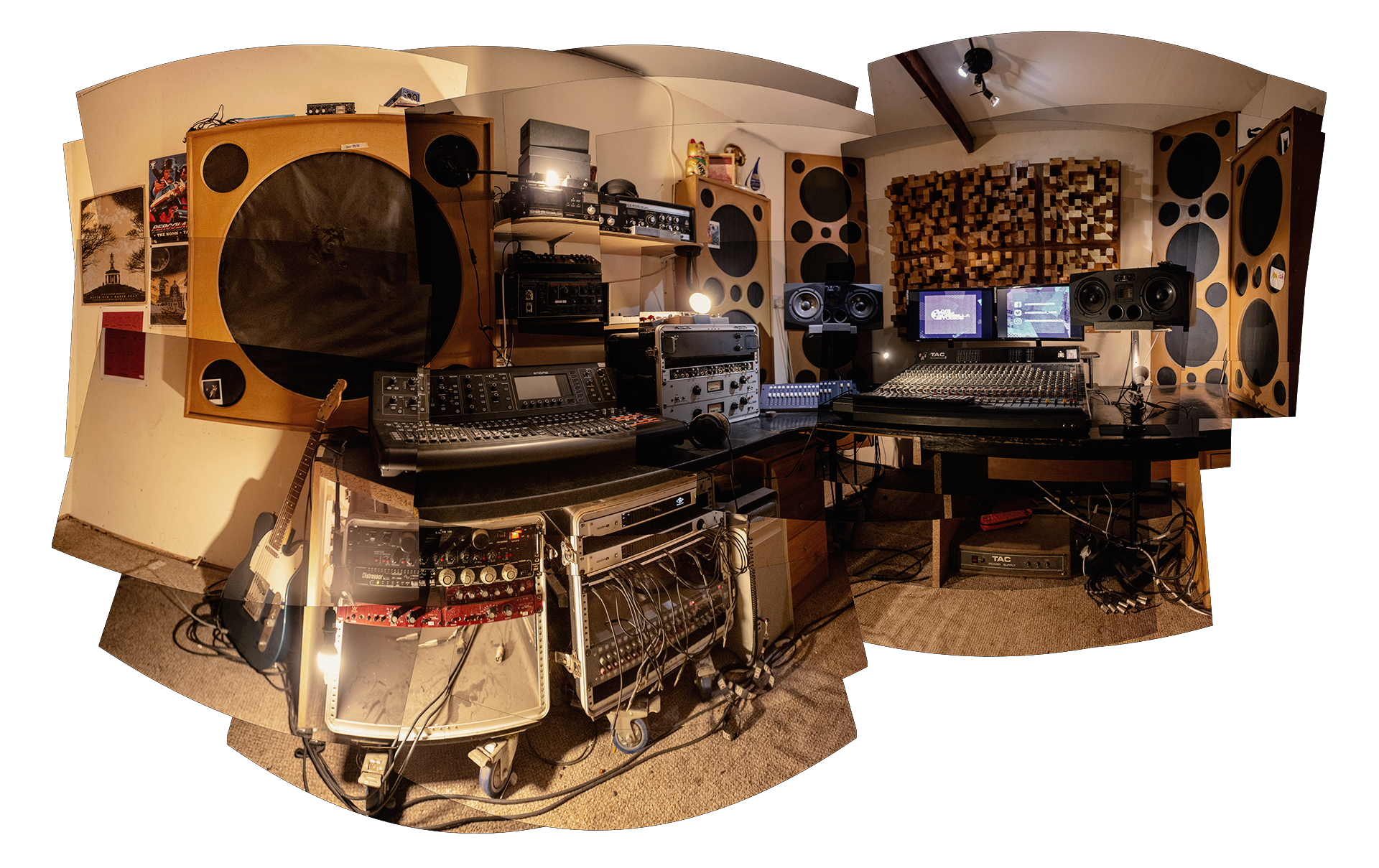 The live room has an arched brick ceiling that is 4 meters high in the centre. It has a very unique sound, and kind of behaves like a bit of an amplifier. Initially it was very difficult to control, but 8 years later, we know how to make it work. The control room is treated, but small, and can get a bit crowded when bands are in for mixing sessions, but we make it work. When we initially moved in, I was having panic attacks thinking about how much of a nightmare the trains were gonna be, but again we figured it out. Initially we were recording loud bands, so the trains weren't a problem because the room is so loud. That said, recording vocals and acoustic instruments requires a lot of patience, but we have ways of making it work. The timetable is fairly random, but there are times of the day and night when it's not very busy.
The studio is based around a pair of UAD Apollo 16's, Adam A77X monitors, with a Mac Pro running Cubase 9.5. Preamp-wise, we've got some Jaytronics, Seventh Circle Audio N72's, GAP Pre 73's. We also use a TAC Scorpion 2 with Langley modded pre's. It's a strange desk to have, but I love it. The gain is great.
Mic-wise, we've got some interesting ones. Because the studio is so live we've bought a lot of dynamics to use on loud sources. As well as all the classic Shure stuff, we've got some great Heils (PR30, PR40, PR48, PR20), SM7s, Beyer M201s, Telefunken M80s, an MBHO MBD 219 SC and Ian recently bought a 1972 Electro-Voice 635a. My prized possessions, mic-wise, are my Advanced Audio CM47 and my Royer R121. I also recently purchased a weird XY mic 12 Gauge Microphones Black 212 – it's sounding really cool on everything I've experimented with it on so far.
Compressor-wise, I've got a Distressor, a set of KTLA's and an Overstayer VCA
We've got a selection of guitars and basses, lots of Fender Jazzmasters, a 60s Mustang, a 70s Rickenbacker 4001, a 70's Kramer 450B, a Jazz Bass, as well as a 70's Ludwig kit that Ian knows inside out. Ian has been with me from the start and is my right hand man in many ways. Apart from being an excellent engineer and producer, Ian also has a great knowledge of electronics and has built several amps for the studio.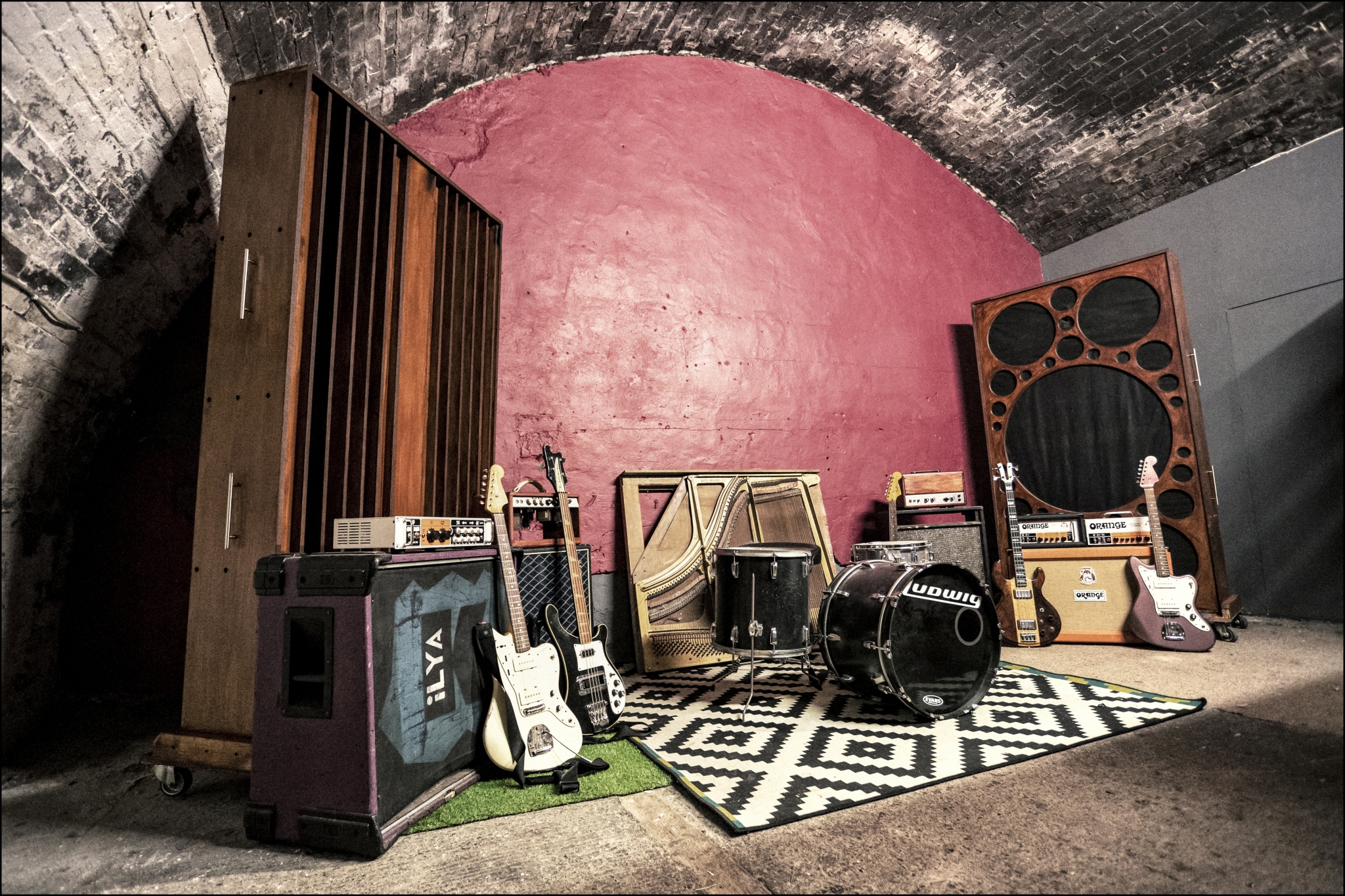 I also have a Roland 201 & 501 space echos, which get used on nearly everything. We also have the frame of a baby grand piano set up as a weird resonance/reverb chamber. We generally try to experiment with every record we do. We're constantly changing the room around and micing things differently to keep ourselves interested, and have worked with many artists over the years: The Jimmy Cake, Woven Skull, The September Girls, Hands Up Who Wants To Die, Katie Kim, 7.10, Percolator, to name a few. I've also worked on lots of free jazz records for the likes of Evan Parker, Peter Brotzmann, Paul G Smyth. More recently, a lot of folk music has started coming through and since Lankum, I've worked with folk acts like Ye Vagabonds, John Francis Flynn and Varo. Currently, I'm mixing an album for Rough Trades new signing Caroline
It's been so great working with Zac, Neil and Mikko at Orange. They've been so enthusiastic since I initially put the Lankum amp stack idea to them, and have been very helpful and informative throughout. Getting to go to the Orange factory and try out the entire range of amps and speakers was amazing. It really helped with getting the amps I needed for Lankum and Percolator. For the amp stack I've used several varieties, in bigger venues I'll use 2 Rockerverbs with 8×10 cabs. In smaller rooms I'm using the Rocker 15 Terror and OR15. The gain is awesome on these guys and I can get some interesting tones to blend behind the band.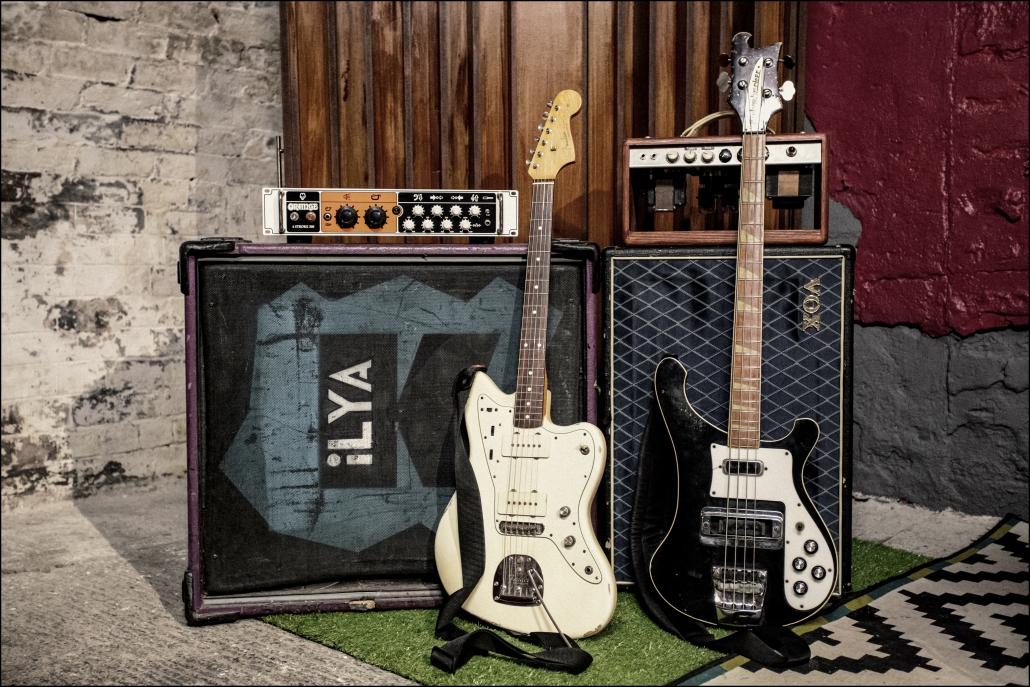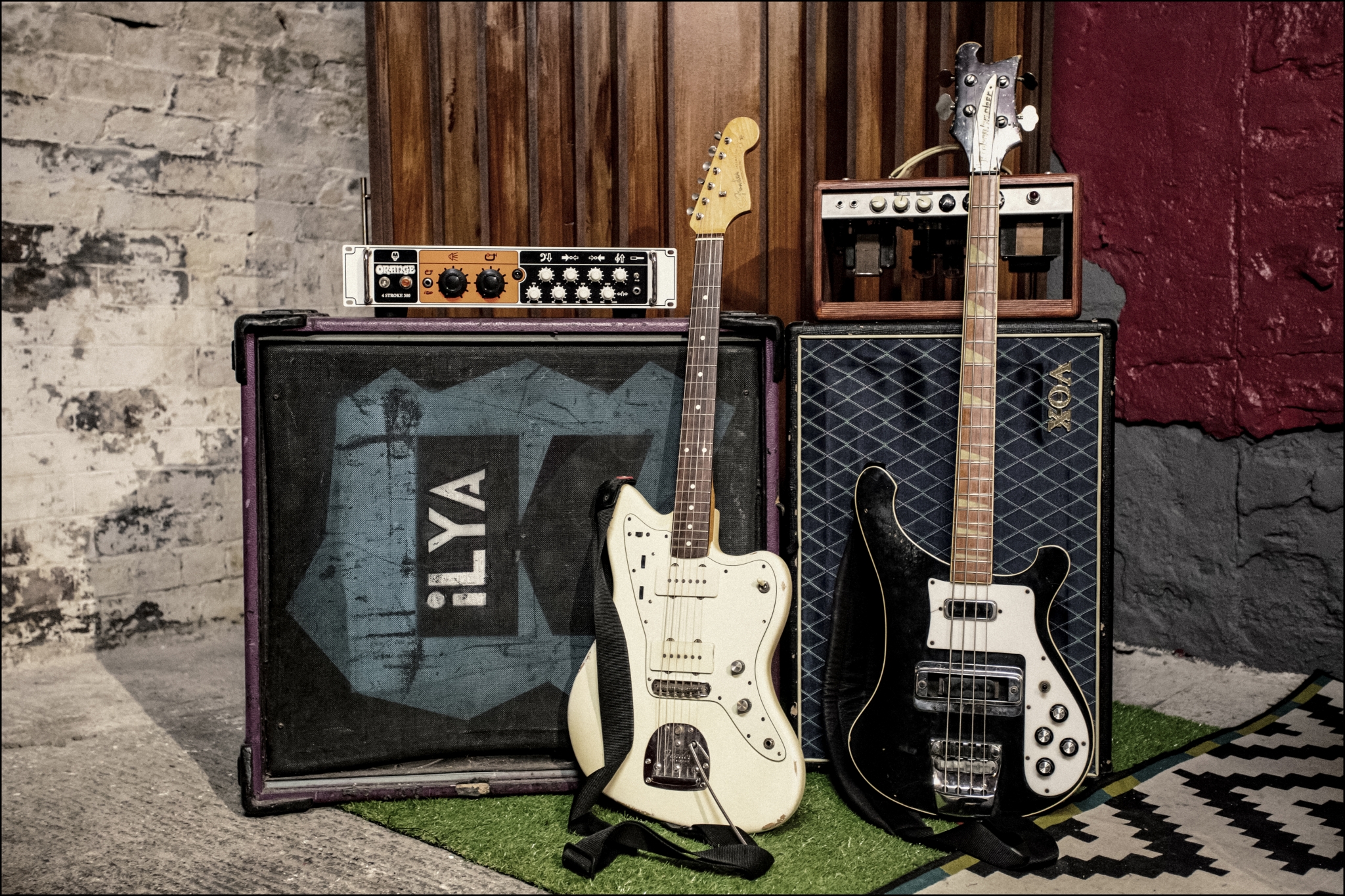 I've only recently started using Orange with my band Percolator. In this band I play bass and synth, I use a 1979 Rickenbacker 4001 and a Moog Little Phatty. I was using an Ampeg solid state to get a driven sound, but I recently started using the OR15 when recording bass and have been blown away. It works so well. I also use an Orange 4 Stroke to send the Moog through. The 4 band adjustable EQ makes it so easy to get rid of amp/room resonances, and the compressor is great for softening the attack. For the next Lankum album we'll be experimenting a lot with the OR15 and Rocker 15 Terror trying to achieve some organic, gainy, acoustic drone.
https://orangeamps.com/wp-content/uploads/2020/08/Guerilla-Studios-1-by-Robert-Watson-robertwatson.ie-.png
1441
1920
Ella Stormark
https://orangeamps.com/wp-content/uploads/2018/04/Orange-Pics-logo-307px-279x103.png
Ella Stormark
2020-08-26 09:00:00
2020-08-13 11:33:38
Get to know Lankum's sound engineer, John Murphy of Guerrilla Studios