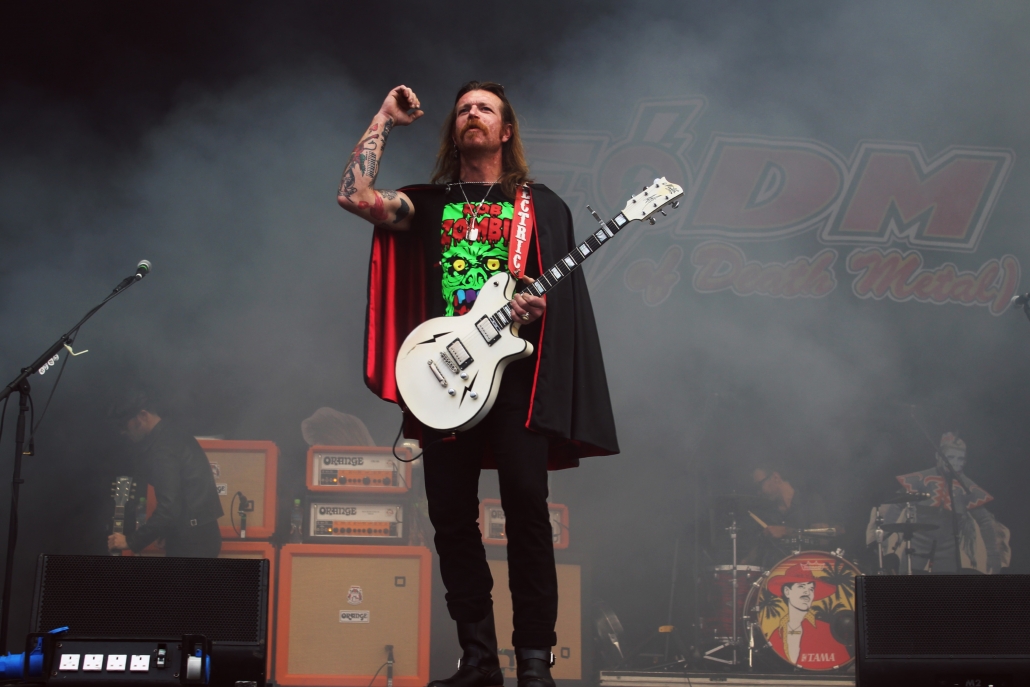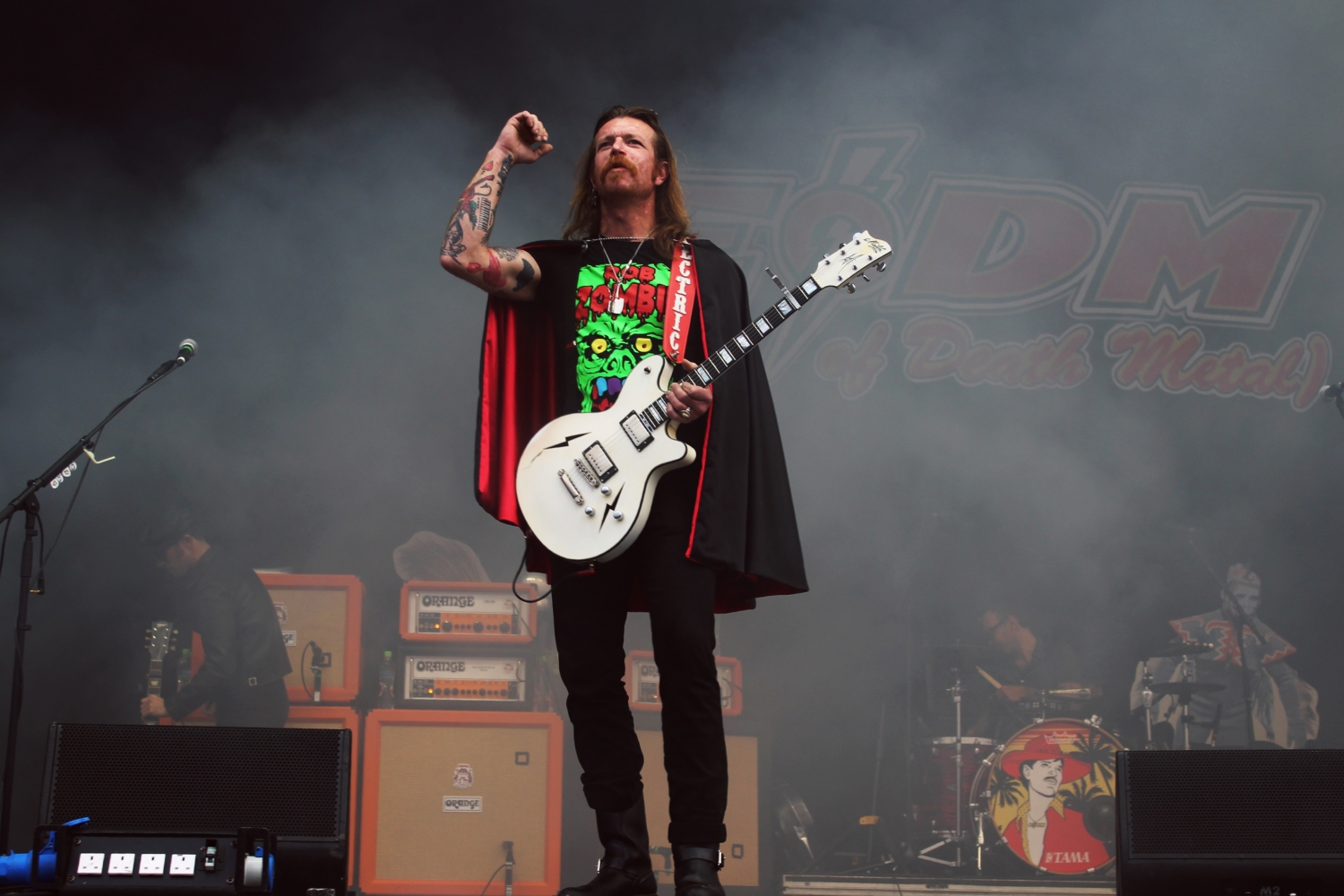 So, yet again we've survived another Download festival. As per usual, the mud was biblical. We made our way up North on the Thursday before, where we stayed in a beautiful, rustic (but modern, if you must know), countryside cottage, feeling so incredibly happy about the fact that we were not camping.
Friday morning the team, which consisted of myself, Ella Stormark, A&R rep Dan Darby, lead amp designer and technical director Ade Emsley, as well as Marketing Director Charlie Cooper (who miraculously stayed dry the entire weekend despite wearing trainers – unbelievable!) woke up well rested and ready for three days of ringing ears and beers. We caught up with Orange ambassador and Blackberry Smoke bassist Richard Turner who rolled up for a post-show chat, as well as Clutch's Tim Sult. We also witnessed a crowd split open like the Red Sea when rock 'n' roll royalty Slash and band passed through, before they played an absolutely spectacular show. Makes ya wonder how brilliant Guns N' Roses must have been in their heyday.
Of course, having Eagles of Death Metal on site also means hurricane Jesse aka Boots Electric, who was casually sporting a white cowboy hat, aviators, cape and a god damn boombox blasting 90s hip hop, so nothing out of the ordinary, really. We also got the chance to finally catch Kvelertak with their new singer Ivar Nikolaisen, and what a performance! Swapping frontmen is dangerous territory, but they did it damn well.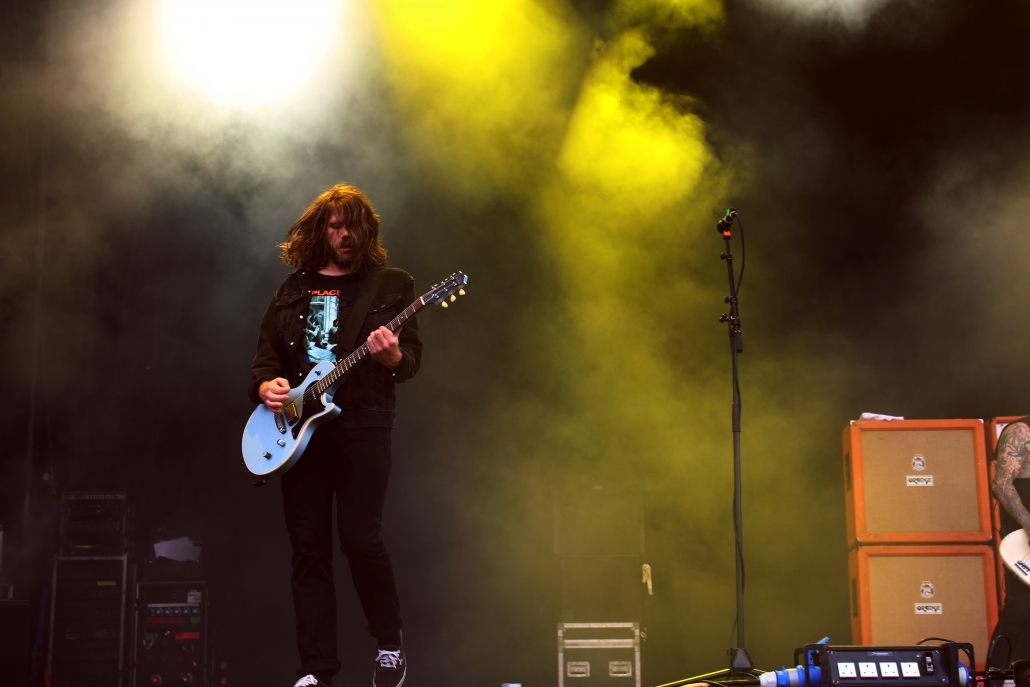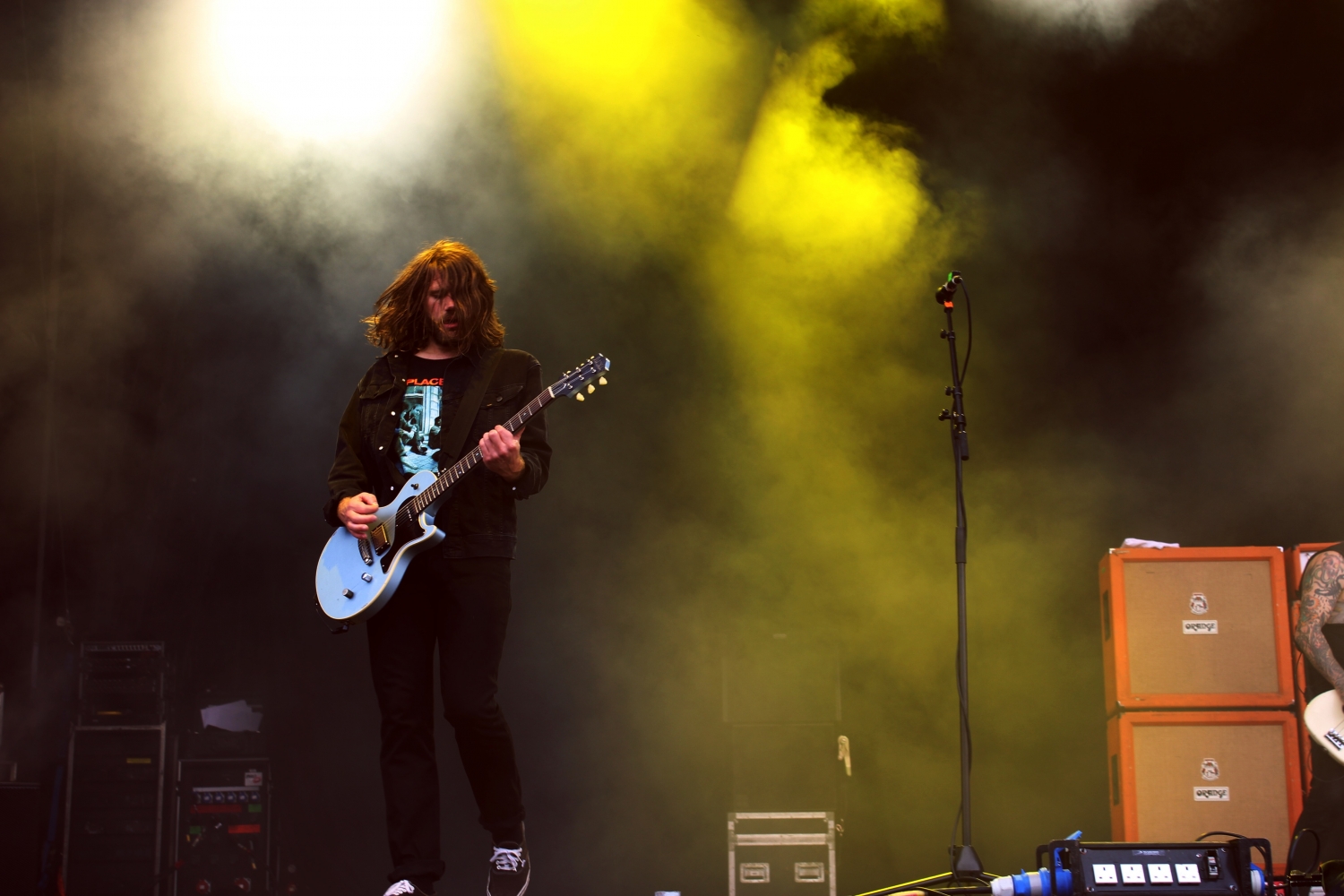 Saturday was a wild one as both Slipknot and Die Antwoord was booked to play the main stage, the latter even questioning why: "When we were asked to play this festival we thought – why?! We play crazy hip hop rave music and don't fit the bill! Still, you metal heads still seem to fucking love it, so let's do this!" – agreeably a pretty controversial band to put on at a heavy rock and metal festival, but the crowd freakin' loved it – maybe we all need a bit of bump and grind between battles? Come nighttime it was time for Slipknot's set which was of course, a muddy masterpiece.
Sunday, sunny Sunday! Please don't let yourself be fooled, we still had torrential rain on the Sunday too, but lo and behold, what the hell followed? Sweet, sweet sunshine! We caught Fever 333, Power Trip and Badflower, as well as being joined by pre-show Amon Amarth in full Viking gear for some shots of Jäger. All in all we had a great time catching up with old friends, meeting new ones, clearing the artist area out of tea and biscuits and listening to great music. Back in London and getting ready for round two at Black Deer tomorrow. No rest for the wicked!
https://orangeamps.com/wp-content/uploads/2019/06/IMG_4171.jpg
2548
3822
Ella Stormark
https://orangeamps.com/wp-content/uploads/2018/04/Orange-Pics-logo-307px-279x103.png
Ella Stormark
2019-06-19 12:00:25
2019-06-20 09:00:07
Download 2019: Recap