Let's cut to the chase.
When we're talking about blues amplification the apple fell a long way from the tree of its origins. Yet there's something fundamentally organic about the sound of the blues that hasn't been lost in translation.
That's because the foundation of blues lies in the roots.
Just like a tree, breaks overtime spawn new saplings, fed from a lineage of ancient roots that continue to feed musicians. Inspiring them to push their limits, evolving in ways that are almost indistinguishable from their forbearers.
But once you get down in the mud you'll notice that everything that was, still is.
The murky roots of the Mississippi Delta
To some extent, it takes a lot of imagination to tell the story of blues amplification. But what we do know is before amplification; we had the acoustic blues. A melting pot of sound, mixed up from traditional string bands, folk, Creole and Broadway theatre songs.
It's no surprise that legends like Robert Johnson originally made their crust playing American show tunes at Juke joints. These places were wild and unruly, the name itself 'Juke' comes from the Gullah word 'joog' or 'jug' meaning rowdy or disorderly. So the need for louder instruments was a prerequisite. Resonators became widely used for those who could afford them. Not many of these players could.
Blues: amplified
Consider the first amplifiers these blues legends were using. Makeshift designs built by converting old radios. They were pure grit; filthy dirt that was brutality embodied.
The Orange Rocker 32 is the perfect amp to achieve that level of grime. All valve monster tone within the footprint of a self-contained stereo combo. This is an amp designed for experimentation.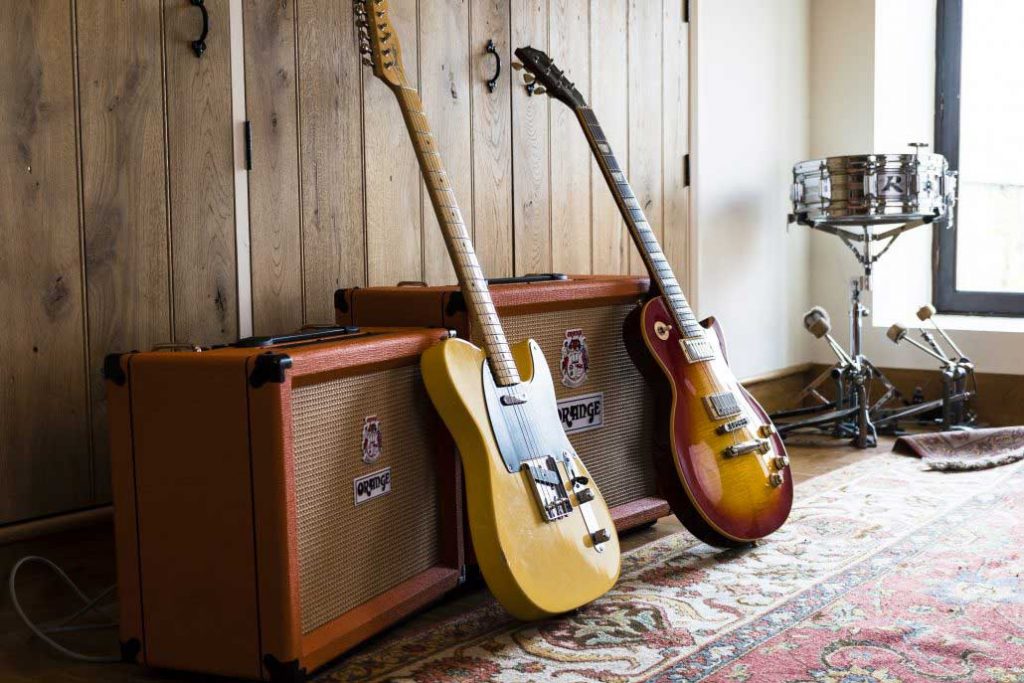 Just as the pioneers had rewired and retubed army issue radios (often players would swap out the smoother 6v6s for European standard EL34s) to create roaring beasts usually resigned to closing time on a Saturday night, the Orange Rocker 32 gives you so much flexibility.
12AX7s on the front end allows you to dial the distortion all the way up to Mr Nasty while the 12AT7s give more headroom and chimey cleaner tone. Add in 4 x EL84's at the power amp stage and the whole thing fires up when overdriven.
Now the old school blues players didn't have luxurious stereo effects returns with separate valve output stages, but you can be sure they would have been melting heads in the process.
Some other cool features include half power mode for tinnitus-free wailing, perfect for those who don't want to experience the deafening silence of a motor shelling during an intimate gig.
Boomtown USA
Many of the Delta players migrated northwards during the great depression, up to the Mississippi and along Highway 61 towards the big city lights of Chicago, from there, blues exploded.
Where money flows, technology grows, and with that amplifier design took off. Classics amps that today now symbolise the American sound became a common workhorse for blues musicians.
Those amps though from back in the day were dirty beasts. The players; innovators. So when it comes to getting close to those classic sounds you got to think about what was going on over there.
Amplifiers were being modded and tweaked, each one was unique, often driven by a need to keep the thing going long enough to play out the next gig. It's said that when Keith Richards and Eric Clapton paid homage to their heroes by meeting them on American soil they were expected them to be wielding Gibsons, but in fact, they were playing Kays. A perception that comes from an ability to play the hell out of anything and make it sound badass.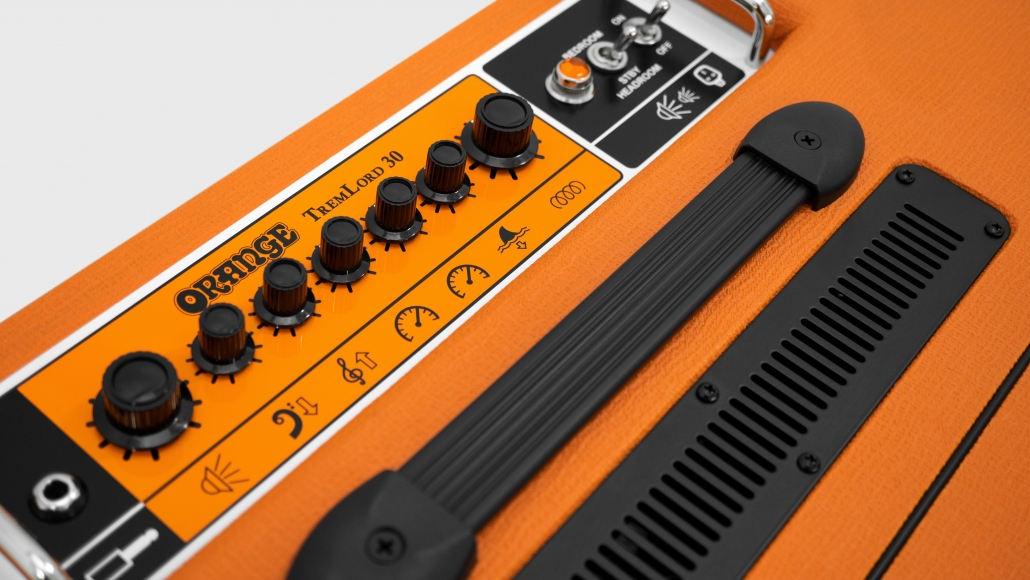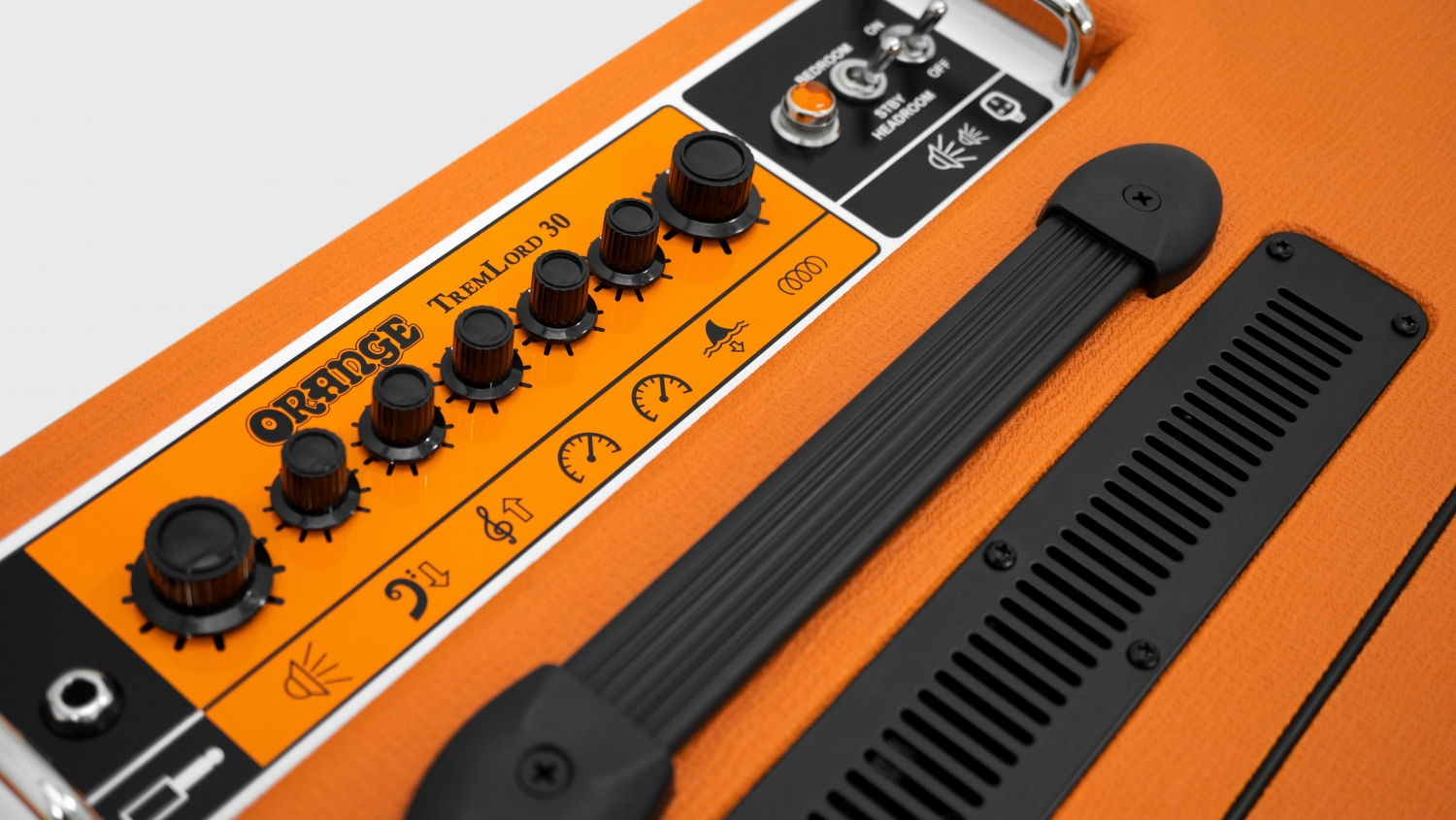 The TremLord 30 is an Orange take on the classic amps that were around in the 50s. It's quite likely that this beefed up vintage design is an accurate reflection of what was in use, opting for EL84 (nee EL34s) that break up more than the 6v6 type American tube.
What those guys wouldn't have were contemporary FX chains that give you far more flexibility without suffering tonal loss.
Probably the single most beautiful thing to happen in modern-day amplifier design is to drop the volume but still retain the springiness of a valve amp. That means you don't need a plethora of amps to keep you away from an anti-social behaviour order.
The Spirit of Revival
Orange, as you may know, played a role in sculpting the sound of the blues from the late 60s when Fleetwood Mac took the first Orange rig out across America. This was a big step away from those early blues players who sacrificed blood and bone to amplify their sound.
This was a wall of sound, thick with mid-ranged compression, tar-like, knurled and jagged edges reminiscent of sun-beaten highways where its origins were performed in road worker campsites. A sound that rang on endlessly as the birds picked at the carrion that laid in their wake, and which has evolved beyond comprehension, yet still is as relevant now as it was 50 years ago.
The amplifier which embodies the spirit of the British sound is the Orange AD30, our flagship all-valve amplifier.
So we'll let the music do the talking:
https://orangeamps.com/wp-content/uploads/2010/05/Jimmy-Page-Led-Zeppelin-AD30.jpg
600
800
Jamie Smith
https://orangeamps.com/wp-content/uploads/2018/04/Orange-Pics-logo-307px-279x103.png
Jamie Smith
2019-06-19 21:25:39
2019-06-27 12:05:15
Blues: Down to the roots