Catching up with Fire Fences at Hard Rock Café London
To recap and remind those of you who might not be completely in the loop with all the different pies we stick our fingers in – last year we were proud sponsors of Firestone's Battle of the Bands, a competition that encourages artists of all genres, ages and genders to be heard – haven't played outside your own basement before? No problem, if you've got what it takes – drive, talent, charisma and that little extra, you're good to go! With hundreds of bands and artists applying last year, judges and a public vote managed to get the acts down to a top three consisting of Welsh band Fire Fences, London-based rapper EL-Emcee and Malvern's Nuns of the Tundra. The final, which was held at BIMM Birmingham, was live streamed on Firestone's Facebook for anyone to watch, and saw four piece Fire Fences snatch the prize which included fame, glory, Orange gear and precious studio time to record their upcoming EP thanks to Firestone's backing of the event. Recap done and dusted, bringing us back to where we are today. Three months have passed since Fire Fences' victory and they recently made their way to London for two very different shows; one late night gig at Hard Rock Café showcasing young music, followed by a stripped back set at Sofar Sounds the next day.
With Hard Rock Café being just a tube journey away, I made my way there and met up with the guys post-sound check, where I found them looking pretty pleased and content, having just indulged in some £7 pizza. Stomachs were full and spirits were high before a sudden abrupt announcement from the band;
"They wouldn't let us use our Orange amps, they've had noise complaints before and the council won't allow it."
Bittersweet, bitter as the amps had been brought all the way to London from Wales for their chance to shine, sweet because the Orange amps might just be 'too loud' – is there even such a thing? Surely not, just ask Matt Pike.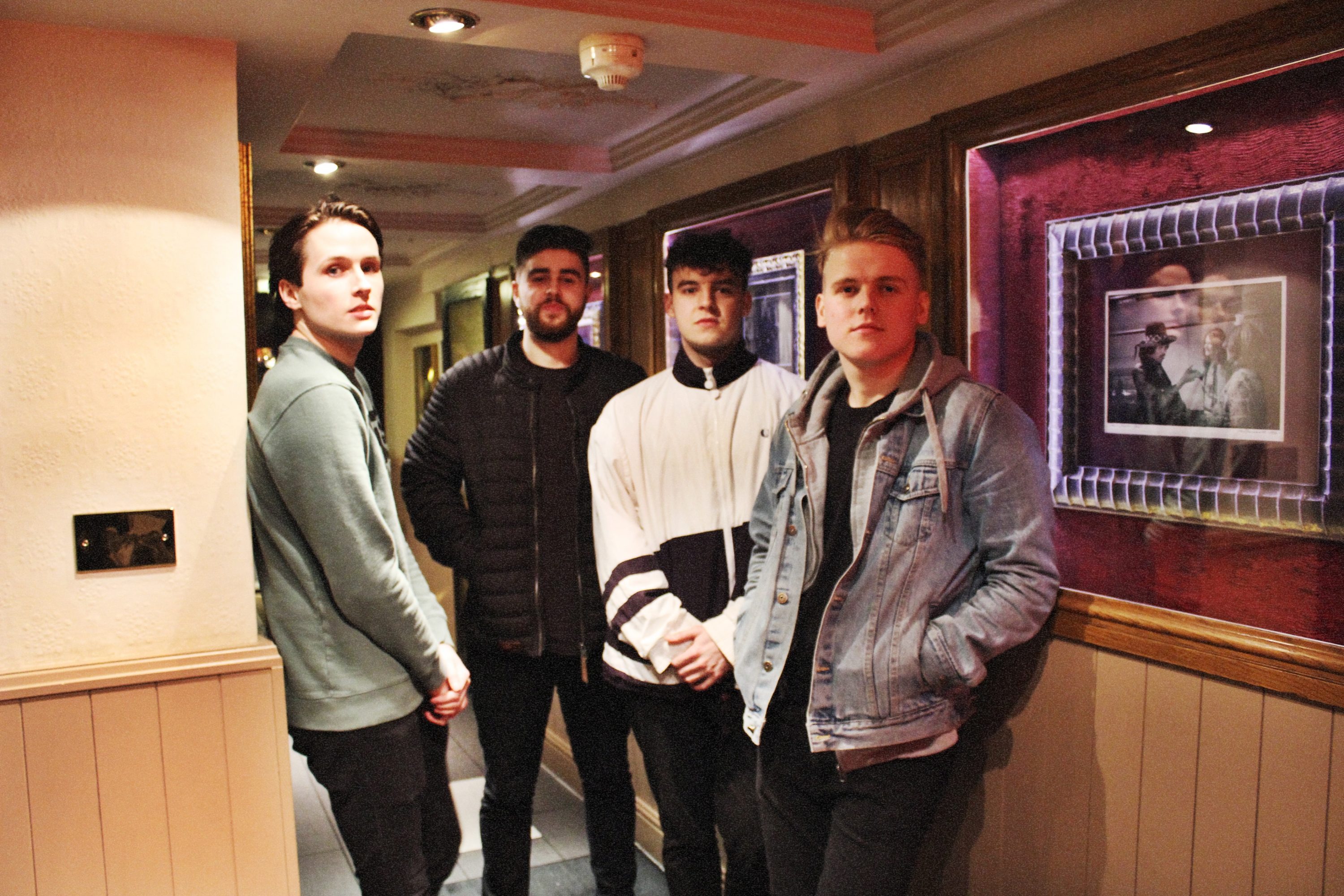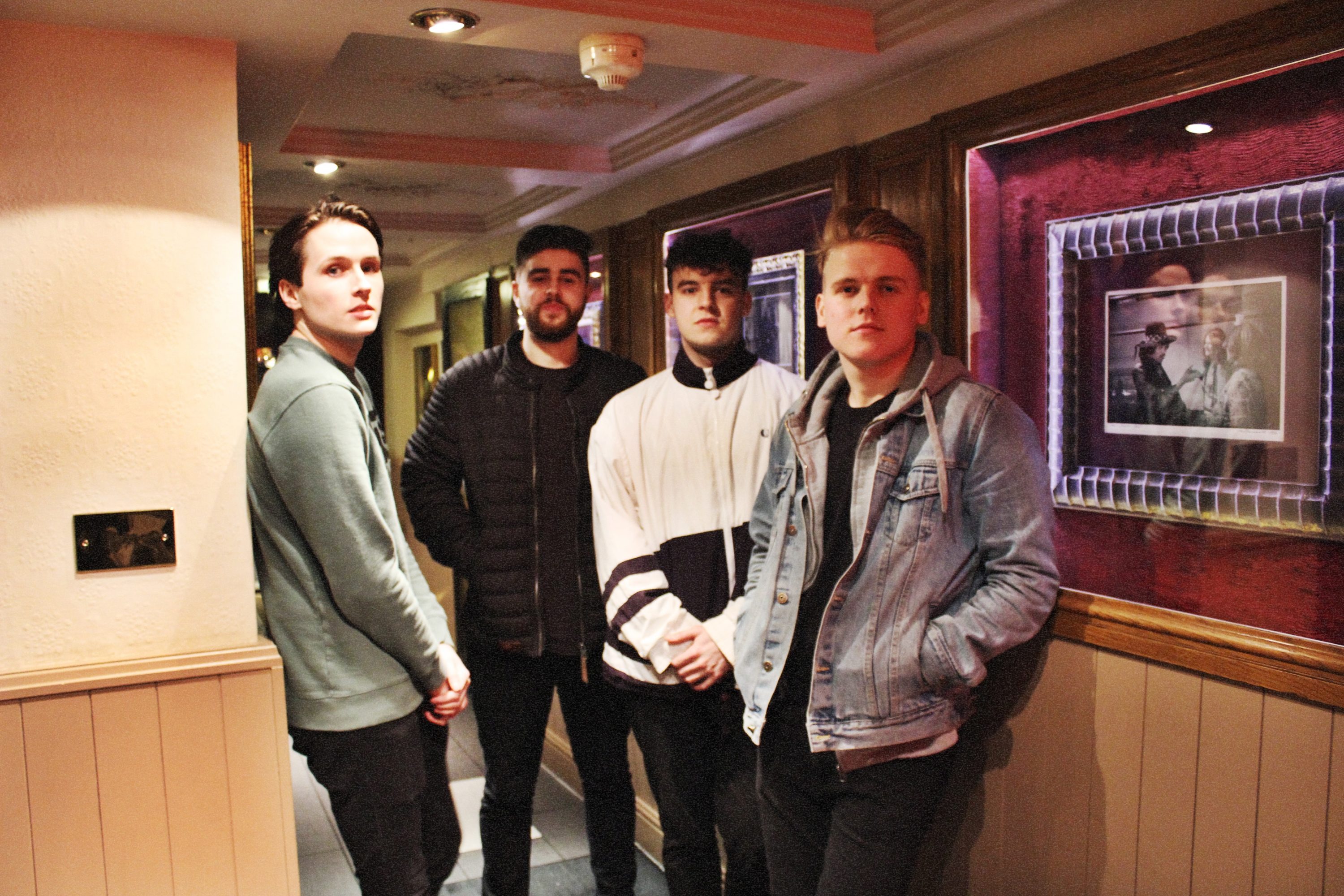 How have you spent your time since you won the competition?
"We're heading into the studio next week, which we're able to do with Firestone's support, so we've been working on material and getting ready for that. We've also been practicing for these two very different London shows – the one tonight is prime time at 10pm with a full band, kind of doing our regular thing and what we're used to. As soon as we finish our set our bassist Dylan has to shoot off and get a midnight bus back to Wales as he's got an exam tomorrow, leaving us one man down at the Sofar Sounds show. Luckily, we're stripping it quite far back doing an acoustic show, so if we ever were to play a show as a three piece, this is a good one to do so."
As Fire Fences take the stage at 10pm it's busier than they expected, 'Especially for a Wednesday night!', and they get a great response from the crowd with people dancing and really getting into it. They finish their set and send Dylan off on his way back to Wales before they prepare themselves for another night in London and the big smoke. However, I also caught up with Aaron, Will and James the next morning – more on that coming soon – and reflecting on the night before, Aaron added:
"The Hard Rock Café show was epic and we really had a lot of fun. It's a completely different vibe in London than what we're used to from back home in Wales, almost like a different way of listening to music and more appreciation for it than there is in a lot of other places. People were getting really into it which is great. The show tonight will be pretty different though, the setting will be the kind where if you drop a pin the entire room can hear it. It's fun for us though as the two shows are so diverse and it's good practice for us playing our songs in such different ways and styles."
After the two London shows, Fire Fences head back to Wales where they're due in the studio the following week, leaving them with three more days to prepare before they record at the Northstone Studios within the Court Colman Manor – which is a pretty sweet place to record an album. We'll be stopping by to get some insight on how they work in the studio, so watch this space to see what's going on behind closed doors.
https://orangeamps.com/wp-content/uploads/2018/04/Fire-Fences-Hard-Rock-Café-1.jpg
2000
3000
Ella Stormark
https://orangeamps.com/wp-content/uploads/2018/04/Orange-Pics-logo-307px-279x103.png
Ella Stormark
2018-04-12 14:00:55
2018-04-11 11:29:00
Catching up with Fire Fences at Hard Rock Café London