When our Lead Designer Ade Emsley first came to Orange in the late 90's he was tasked by Cliff Cooper to create a new line of guitar amps that would bring the brand into the 21st century.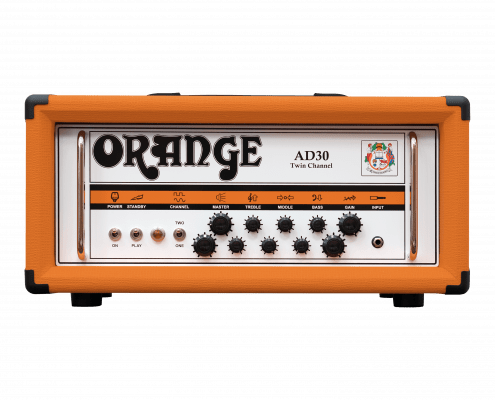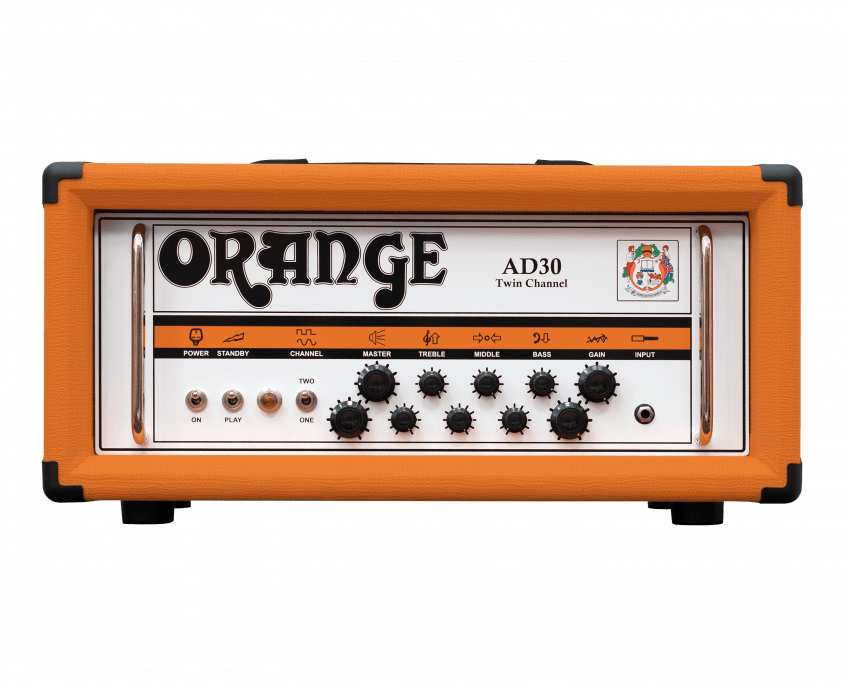 Originally the AD series consisted of the AD30 Single Channel head, AD30R (Reverb) 2×12" Combo, and the AD15 10" Combo. The success of the AD series led Emsley to consider a two channel design that would offer more versatility. In 2001, two years after the first AD15 rolled off the production line, the AD30 Twin Channel was introduced to high praise, both from consumers and big-name artists alike.
One of those big-name artists was Jimmy Page.
Jimmy Page began using the AD30 Single Channel in 1999 while on tour with the Black Crowes. He was smitten and immediately incorporated the amp into his studio and touring rigs. In the past nearly 20 years, he has switched back and forth between the Singe Channel and Twin Channel AD30. But the 2007 Led Zeppelin Reunion is by far the best example of Jimmy utilizing an AD30 (Single Channel at that time).
Jimmy removed the "A" and "N" from the logo so it read "OR-GE" (which we assume was a play on "Orgy"). It didn't matter to us though. Jimmy Page essentially took care of our entire 2007 marketing campaign in a single night.
Over the years the AD series has remained our flagship model. It's our most classically British guitar amp. The tone is crunchy yet springy, simple yet complex. It's been called one of the best "palette amps" by players who seek to have a good baseline tone before they start adding their multitude of effects pedals. They marvel at how well the amp takes pedals even though it lacks an Effects Loop (something Emsley said would change the tone for the worse if added). All these years later, the AD series is still one of the best examples of "modern British tone."
Beyond Jimmy Page, a wide variety of guitarists have used the AD series in bands both big and small over the years. Here are a few choice cuts:
Robert Smith – The Cure
James Bowman – Against Me
Omar Rodríguez-López – The Mars Volta, Solo
Earl Slick – New York Dolls, Solo
Matthew Murphy – The Wombats
https://orangeamps.com/wp-content/uploads/2018/02/AD30-Feature-17.jpg
2002
3000
Alex Auxier
https://orangeamps.com/wp-content/uploads/2018/04/Orange-Pics-logo-307px-279x103.png
Alex Auxier
2018-02-15 11:32:28
2019-07-01 14:52:47
AD30 – A Modern Classic