A Choice Not A Compromise: The Case for the Rocker 15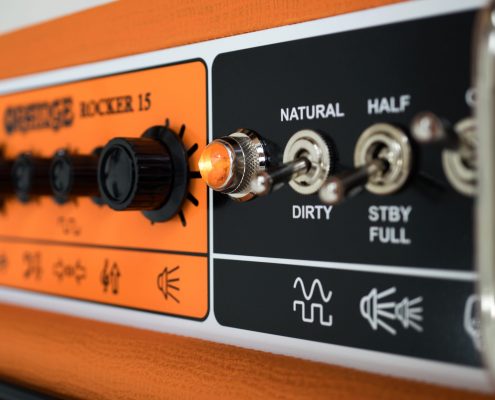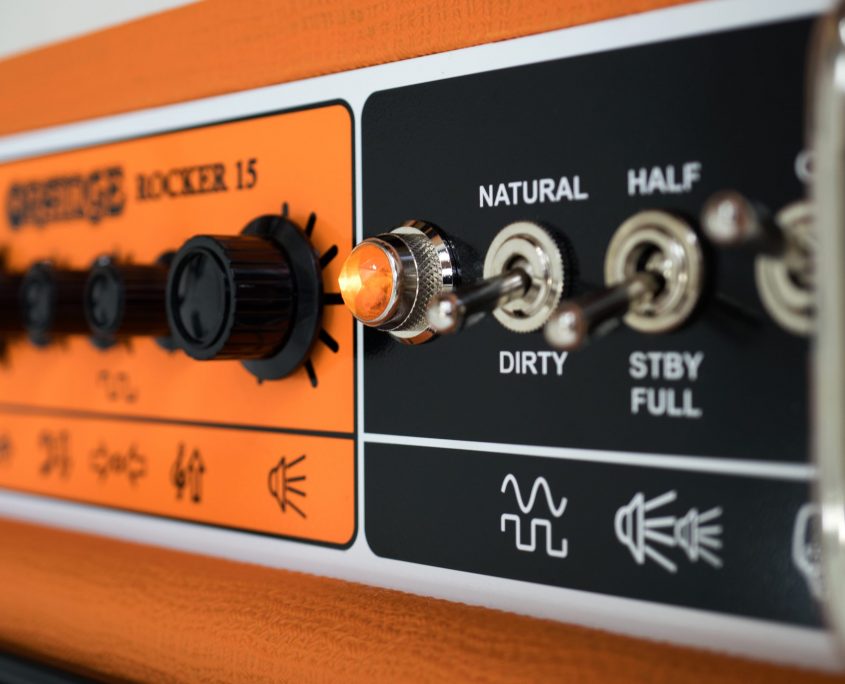 Besides the cost difference, why would I buy a Rocker 15 Combo instead of a Rocker 32? Here are my top three reasons:
It's more portable
You don't need stereo
You're focused on recording and practice
The Rocker 15 Combo is only 18" tall and weighs less than 30 pounds. Compare that to a Rocker 32 and it's a full 40% smaller. But compare both of them to, say, a Rockerverb 50 212 Combo and you're literally cutting your weight in half. Enormous amps are going the way of the buffalo. That's why Orange decided to make the Rocker series with 10" speakers. If you're looking for a small, yet super powerful, combo then the Rocker 15 is the way to go.
Since the Rocker 15 Combo has a single 10" speaker you can go ahead and assume it's not a stereo rig like its 32 watt brother (if you can't make that assumption then you need to read this). Is it super ultra badass that the Rocker 32 is stereo? Yes. Can you do really awesome things with your FX pedals using stereo? Yes. Is it absolutely necessary and will your friends make fun of you for NOT having a stereo rig? No (unless your friends are dicks).
What the Rocker 15 lacks in stereo, it makes up for with other cool options like dedicated wet/dry and 4 wattage settings (15, 7, 1, and .5…seriously, a ½ watt). This makes it a choice rig for recording and practice. That's not to say that the Rocker 15 isn't stage-ready though. It might not have the extra power of the Rocker 32, but it's still fully capable of jumping out of the mix in a 3-4 piece band.
I haven't found a guitarist yet who didn't marvel at the versatility of the Rocker 15. Even the ones Orange DOESN'T bribe to say cool things about their products love it. Here's an example:
https://orangeamps.com/wp-content/uploads/2016/09/Orange-Rocker-15-7.png
3000
3000
Alex Auxier
https://orangeamps.com/wp-content/uploads/2018/04/Orange-Pics-logo-307px-279x103.png
Alex Auxier
2017-11-30 09:45:58
2017-12-01 11:20:31
A Choice Not A Compromise: The Case for the Rocker 15