15 BANDS & ARTISTS WORTH YOUR WHILE
There are few things that excite me more than coming across new, good music, so I figured I'd share some of my favourites. Who knows, you might just find your new favourite band! They are listed in a completely random order, as ranking my favourites would be the hardest thing anyone have ever done since Sophie had to make her choice in, you guessed it, "Sophie's choice".
1. PSYENCE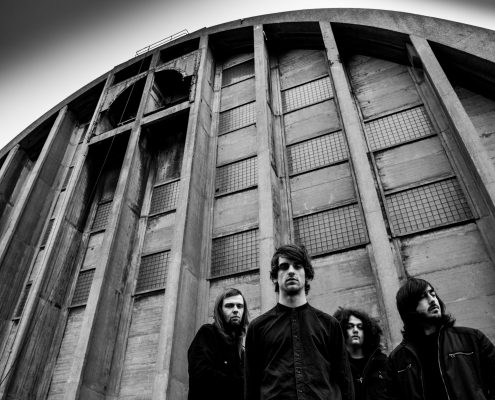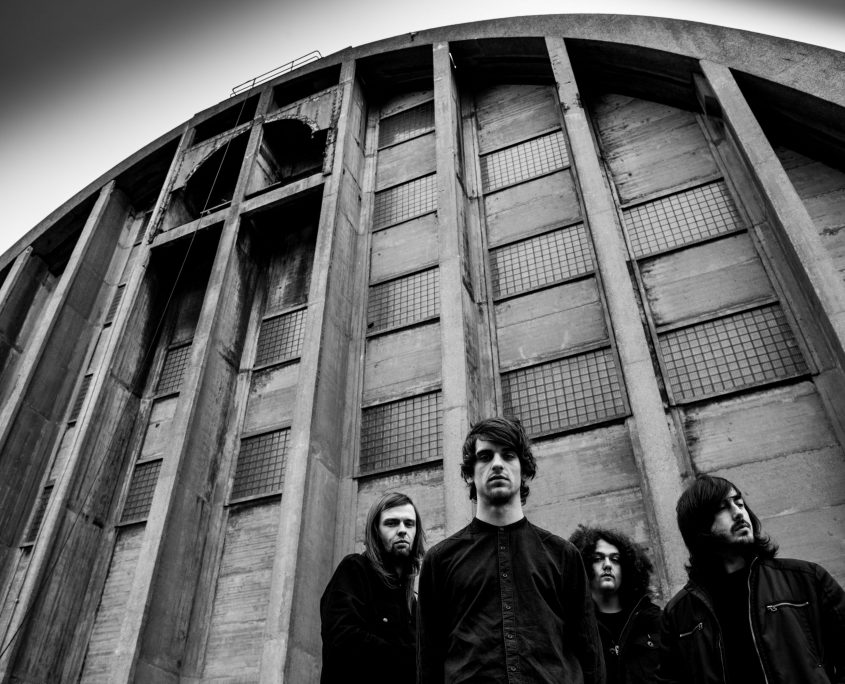 I lied when I said I didn't have a favourite, because I totally do – it's Psyence, the best thing to come out of Stoke-On-Trent since Lemmy. God knows what they put in the water up there, but get me some of it. The four boys play heavy alternative rock 'n' roll, with a hint of psychedelia. It's not often one comes across bands such as Psyence, as they show exquisite craftsmanship and love for the music they're playing. They're totally having the time of their life while on stage, and the only one having an even better time than them, is whoever's lucky enough to be in the crowd watching them. Check them out on Facebook and Soundcloud, and don't miss their newest video "Hyde".
2. DERELICS
Derelics – Probably the best band you've ever heard if you've just been born. Their words, not mine. The truth is though that Derelics and their never-ending songs are pretty freakin' good, a crazy mix of heavy stoner rock, psychedelia and grunge. "Ride the Fuckin' Snake to Valhalla" is eight and a half minutes long, but that's eight and a half minute very well spent in my opinion. Reno, the brain behind the operation, could probably sail this ship on his own, but I guess gigging on your own as a three piece band would be quite challenging, so he's got himself a drummer and a bassist..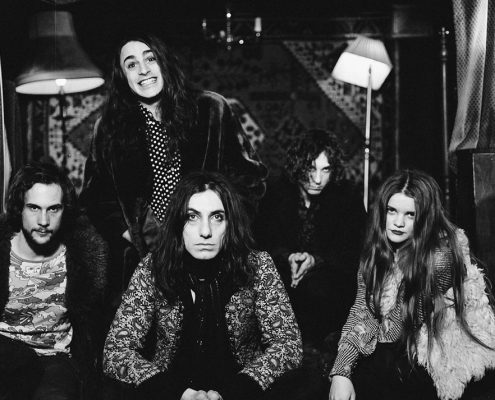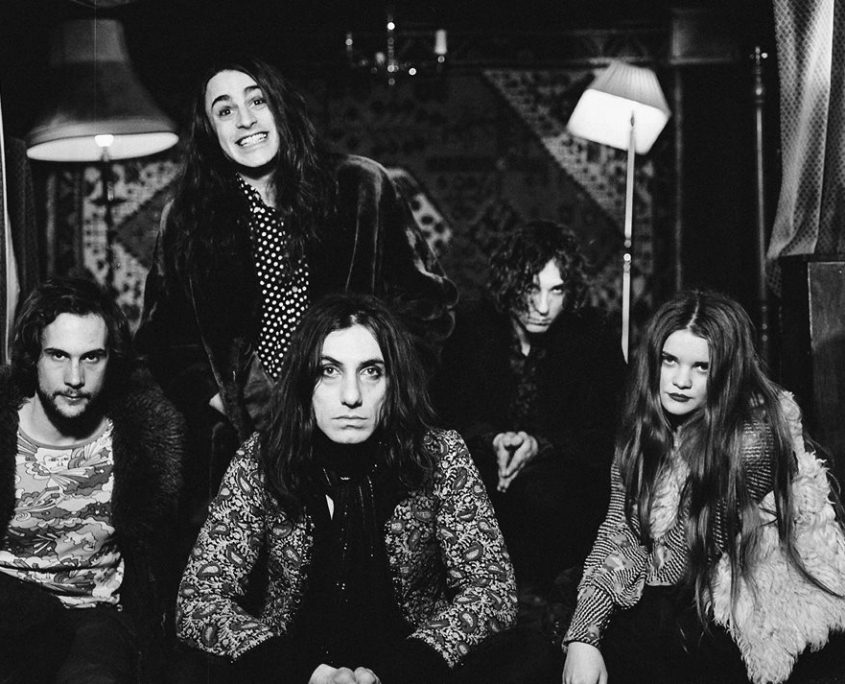 If you ask Bad For Lazarus to pick a genre for their music, it'd be "Garage motown hell punk rock 'n' roll action" – "What's that?" you might say, so instead of trying to explain the unexplainable, check out their newest album "Life's a Carnival, Bang! Bang! Bang" who's produced by none other than the almighty Chris Goss.
4. BLACK HONEY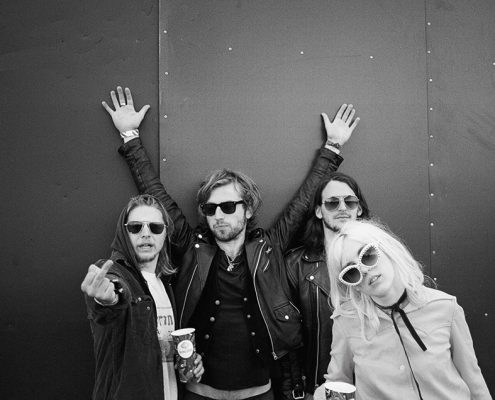 Female fronted Brighton band Black Honey sounds like Nancy Sinatra on speed in the Wild West, making a soundtrack for a new Tarantino film. Check out their song "Spinning Wheel" and you'll know exactly what I mean.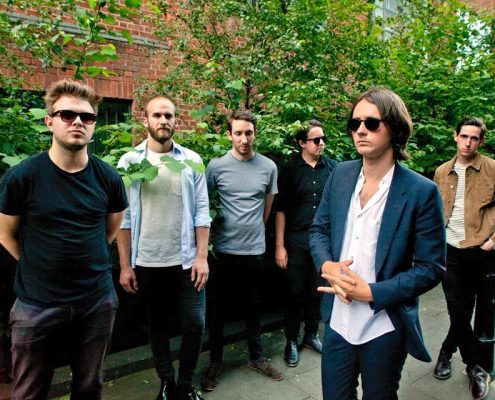 Before the release of their debut album early next year, which from what I've heard so far will be amazing, New Desert Blues are headlining London's Hoxton Square bar and Kitchen, before flying over to Germany for a few shows, one of them being Rolling Stone Weekender. Having seen them play live before I can guarantee that you should grab any opportunity you get to experience them while they're still playing small-ish venues, as they're absolutely mind-blowing live. Until then, you've got soundcloud and Facebook to keep you going.
6. SAINT AGNES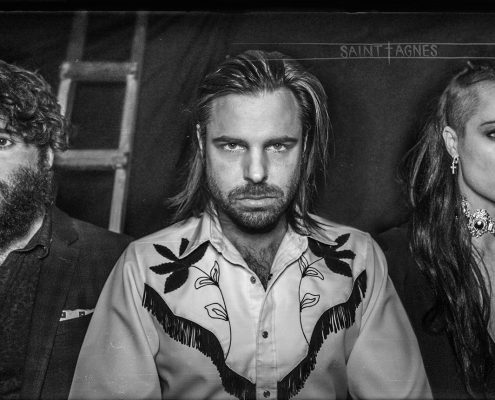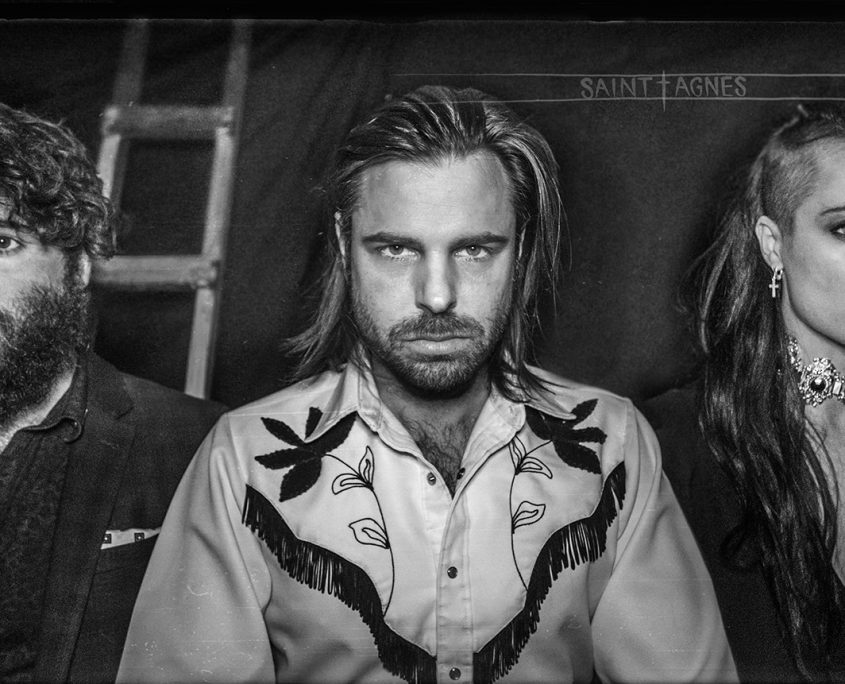 Saint Agnes, yet another band that has got a bit of a Tarantinoesque vibe to them, which in my book, is never wrong. Their newest release "Live under London" features an amazing cover of The Doors – Roadhouse Blues, plus three of their own songs. If you're into heavy bluesy riffs combined with some organ and harmonica, then Saint Agnes is the band for you.
7. ST. TROPEZ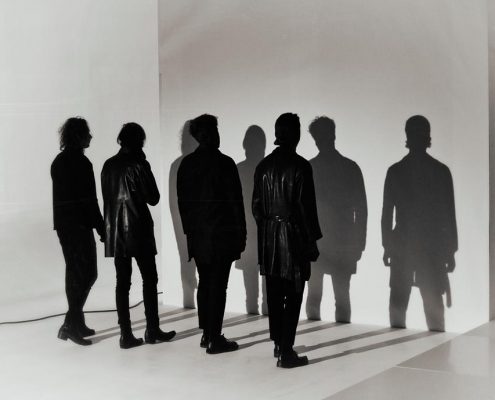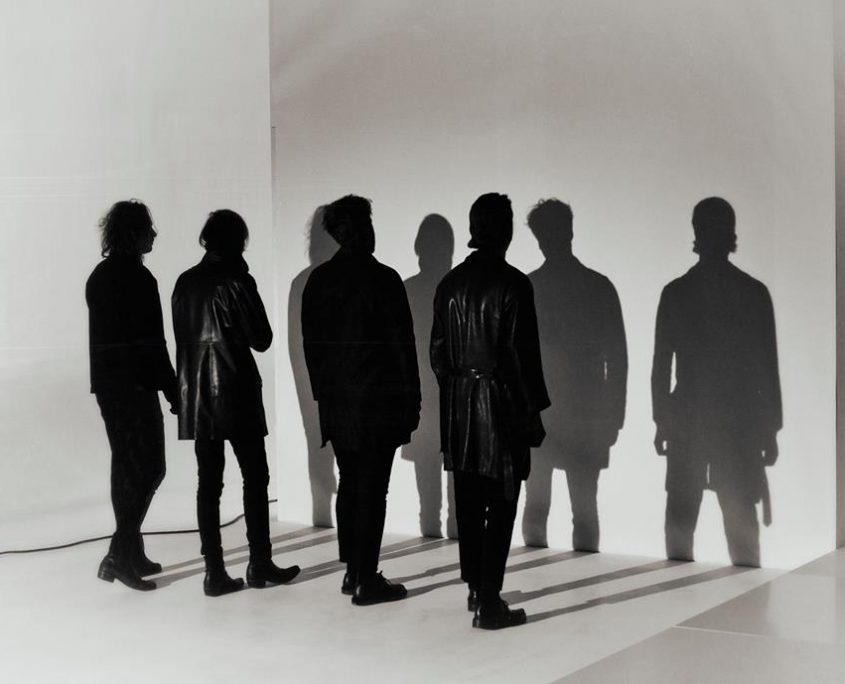 St. Tropez – four guys making music in a former gay sauna by the canals of Amsterdam, and they're awesome. If you're a fan of The Datsuns and Bass Drum of Death, you'll like St. Tropez. Check them out on Facebook and Soundcloud.
8. PINK LIZARDS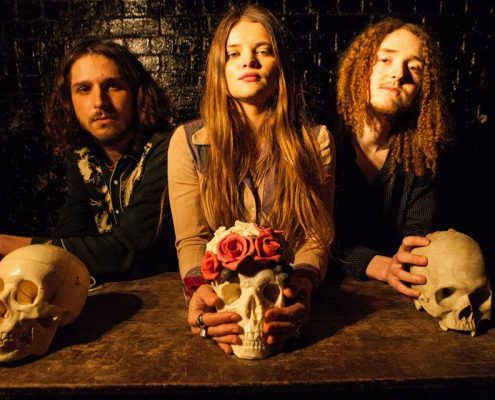 A couple of months ago I found myself in awe watching Pink Lizards play, not knowing what had hit me. The three-piece fronted by Miss Daisy Coburn (who's also in Bad for Lazarus mentioned above), plays heavy 70's rock that brings to mind bands such as Black Sabbath and Pentagram, and surely that on its own is enough reason to give them a listen! You can find them on Facebook and Soundcloud.
9. KID KARATE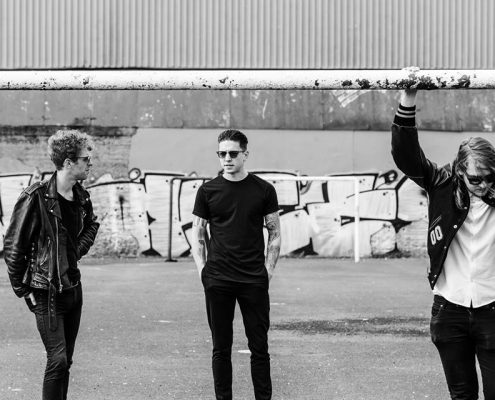 According to their Facebook page, Kid Karate sounds like "Mike Tyson serenading his wife with a heavy metal cover of Abba's 'Waterloo", and to be honest that's all I need to know to consider myself a fan. Also their music is great.
10. SHANNON WARDROP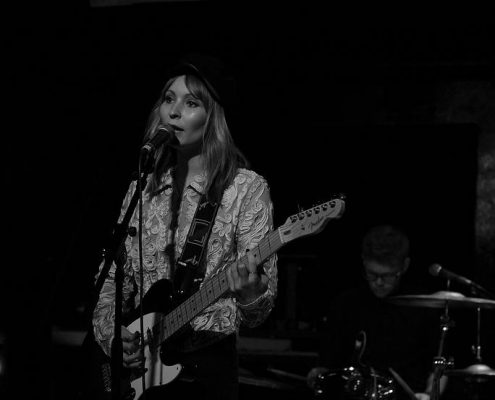 I'm pretty sure Shannon Wardrop has got one of the most beautiful voices I've ever heard – I've seen her perform so many times over the years that I've lost count, but she keeps mesmerizing me and everyone else there, whether she's playing with a full band or just doing an acoustic solo set. She just released her newest EP "Cloud Nine", which you can check out on Spotify, "Supernova" is my personal favourite – I mean, that bass…
11. NEW CANDYS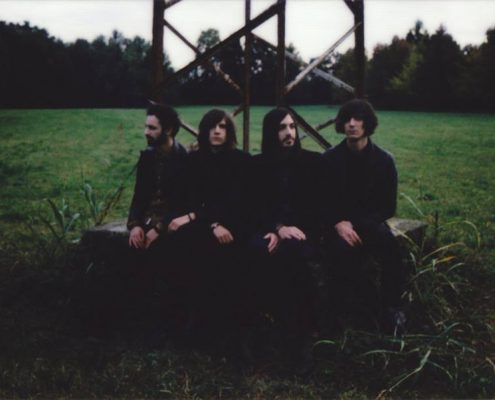 Italian band New Candys are based in Venice, and lucky as I am, I happened to come across them in a North London pub earlier this year while they were touring the UK. Their newest album "New Candys as Medicine" is absolutely brilliant, sounding like a mix of Tame Impala and a Temples if they were to cross over to the dark side. Check out their Facebook page for more info and tour dates.
12. LOVE BUZZARD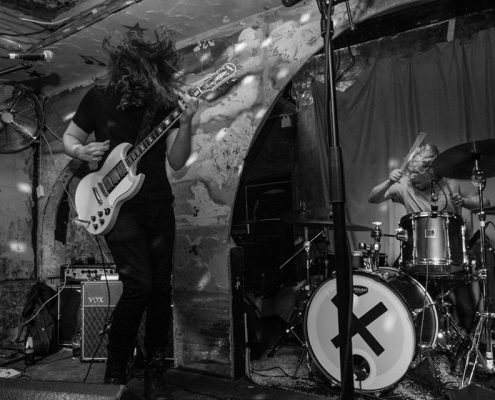 Love Buzzard is the kind of band your mother doesn't want you to listen to – they are loud, noisy and absolutely brilliant. The filthy garage rock duo have just released their debut album "Antifistamines" – you can expect fuzzy guitar, energetic drums and screaming vocals. It's like The Eighties Matchbox B-line Disaster with Howlin' Pelle Almqvist's drunk cousin on vocals.
13. JACK + ELIZA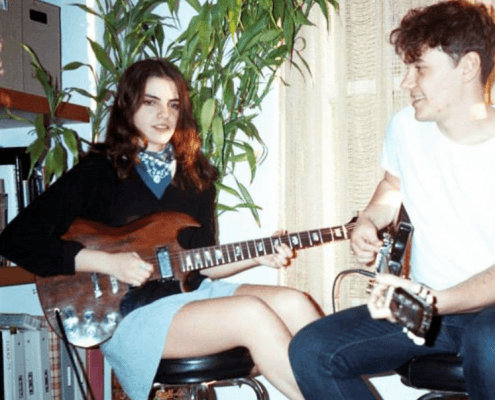 Childhood friends now turned musical collaborators Jack + Eliza, makes music that even Brian Wilson would be proud of, a stripped back take on 60's pop music where their two voices beautifully compliment each other in lovely harmonies. As well as a Brian Wilson/Beach Boys vibe, you get some Mamas and the Papas and The Shins in there as well, and surely you can't go wrong with that? Check out their debut album "Gentle Warnings" on Spotify, it sounds like summer.
14. HIDDEN CHARMS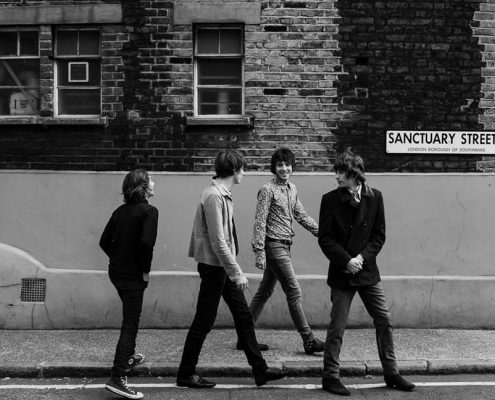 Hidden Charms plays upbeat 60's music that makes you want to get up and dance, and their combination of California surf rock and British attitude works very well. Get ready to pull some shapes and have a listen, you'll find them on Soundcloud.
15. BLACK MOTH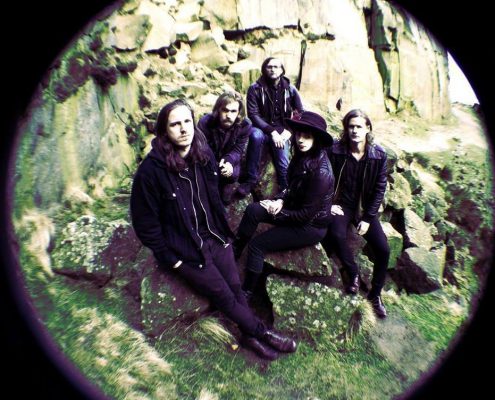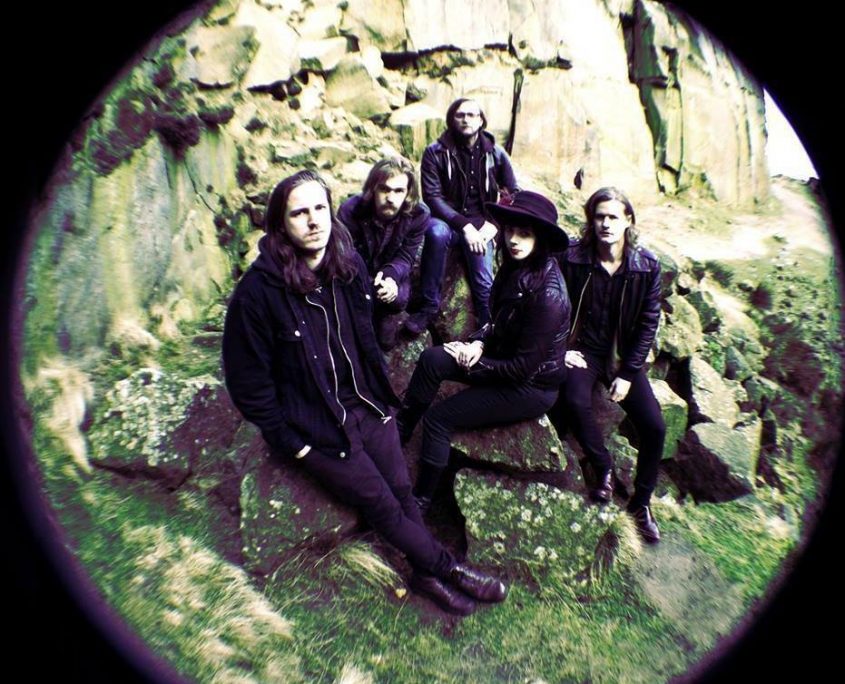 I first heard Black Moth when they played support for Uncle Acid and the Deadbeats in London last year, and I had their song "Blackbirds Fall" on repeat for about a month after that. They just announced a new "lady moth" joining the band, and they're currently getting ready to hit the road with Sisters of Mercy next month.
---
Hopefully you've got some new music to listen to while commuting to work, strutting down the street, dancing around the house or whatever it is you do, and maybe you even know of some bands deserving some extra attention and fifteen minutes of fame – if so, please share them with us in the comment section below, let's spread the good word!
https://orangeamps.com/wp-content/uploads/2015/09/12322775_445969515601656_1077724980573083573_o.jpg
816
1232
Ella Stormark
https://orangeamps.com/wp-content/uploads/2018/04/Orange-Pics-logo-307px-279x103.png
Ella Stormark
2015-09-16 19:02:47
2017-12-21 23:00:32
15 BANDS & ARTISTS WORTH YOUR WHILE